Hi, I'm Farrah and I looooooove trying new skincare and hygiene products. The downside? Many of these products come in plastic packaging that unfortunately gets tossed in the landfill. So in order to attempt to reduce my carbon footprint, I decided to try a packaging-free, zero-waste personal hygiene routine for 30 days.
The first eye-opening part of my waste-free journey was really paying attention to how much plastic skincare products are sold in stores. Normally, I'm dazzled and delighted by brand labels, which is obviously the goal of great advertising. I fall for it, and I buy it. But when I was forced to REALLY see what stores had in terms of plastic-free packaging...it wasn't good.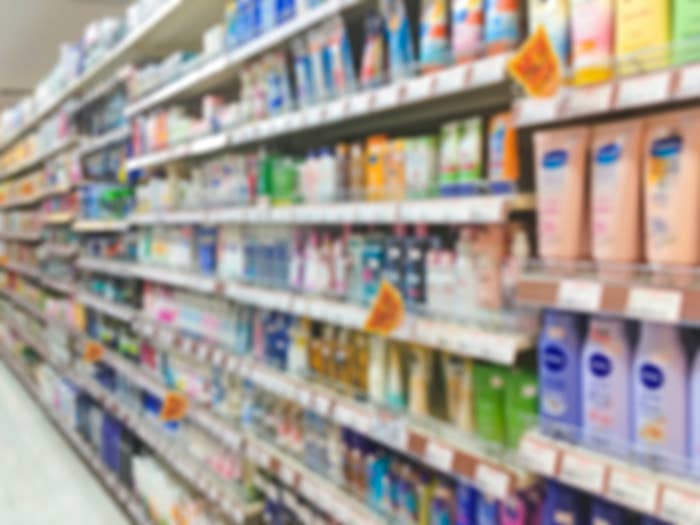 I was VERY GUILTY about not being conscious about my purchases. For example, here is what my bathroom counter looked like before. SO. MUCH. PLASTIC.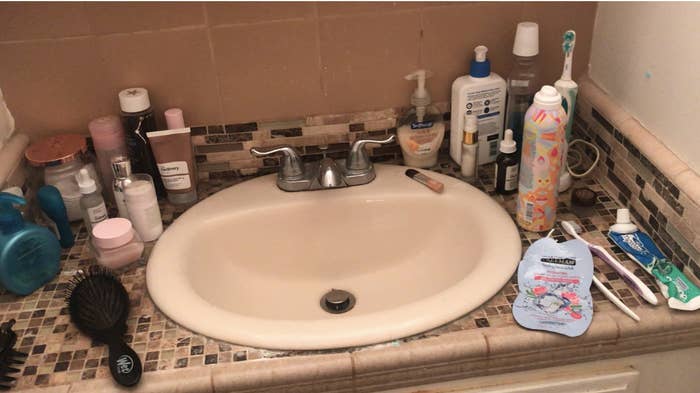 First up was changing my skincare/face routine by switching to products that were plastic-free.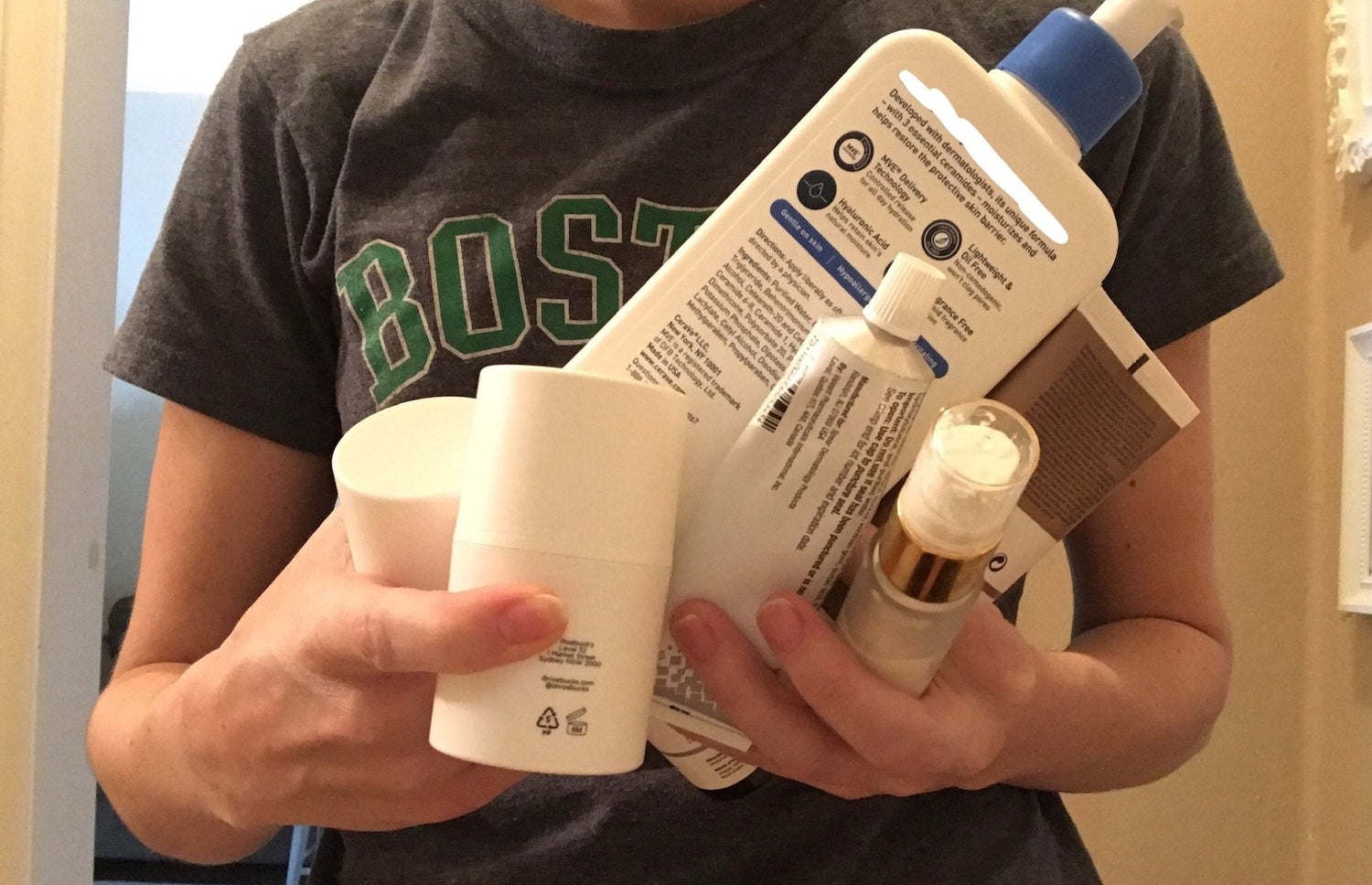 I worked with Lush to choose zero-waste products, and I couldn't believe how much counter space it opened up! For my face, I used Fresh Farmacy ($12.95), which is solid face wash, Light Touch ($12.95), a facial oil that tones and hydrates, Amazon Primer ($12.95), a serum that mattifies the skin, and Full of Grace ($16.95), which was my before-bed serum that is super hydrating.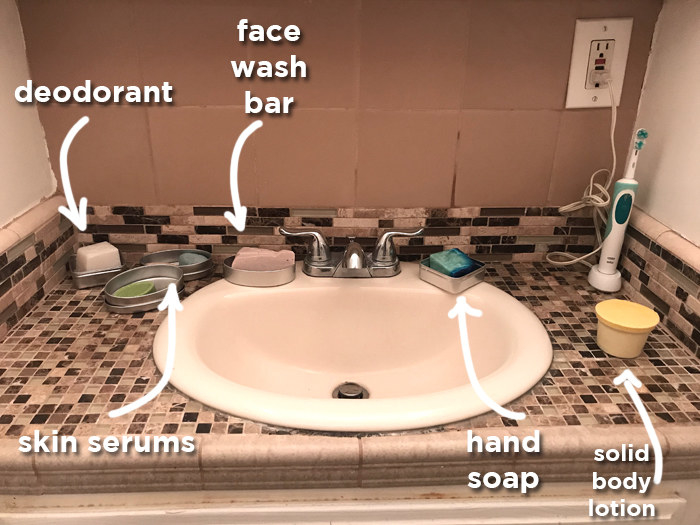 Next was switching out all my plastic shower products. There were a LOT. I couldn't even hold them all in my hands.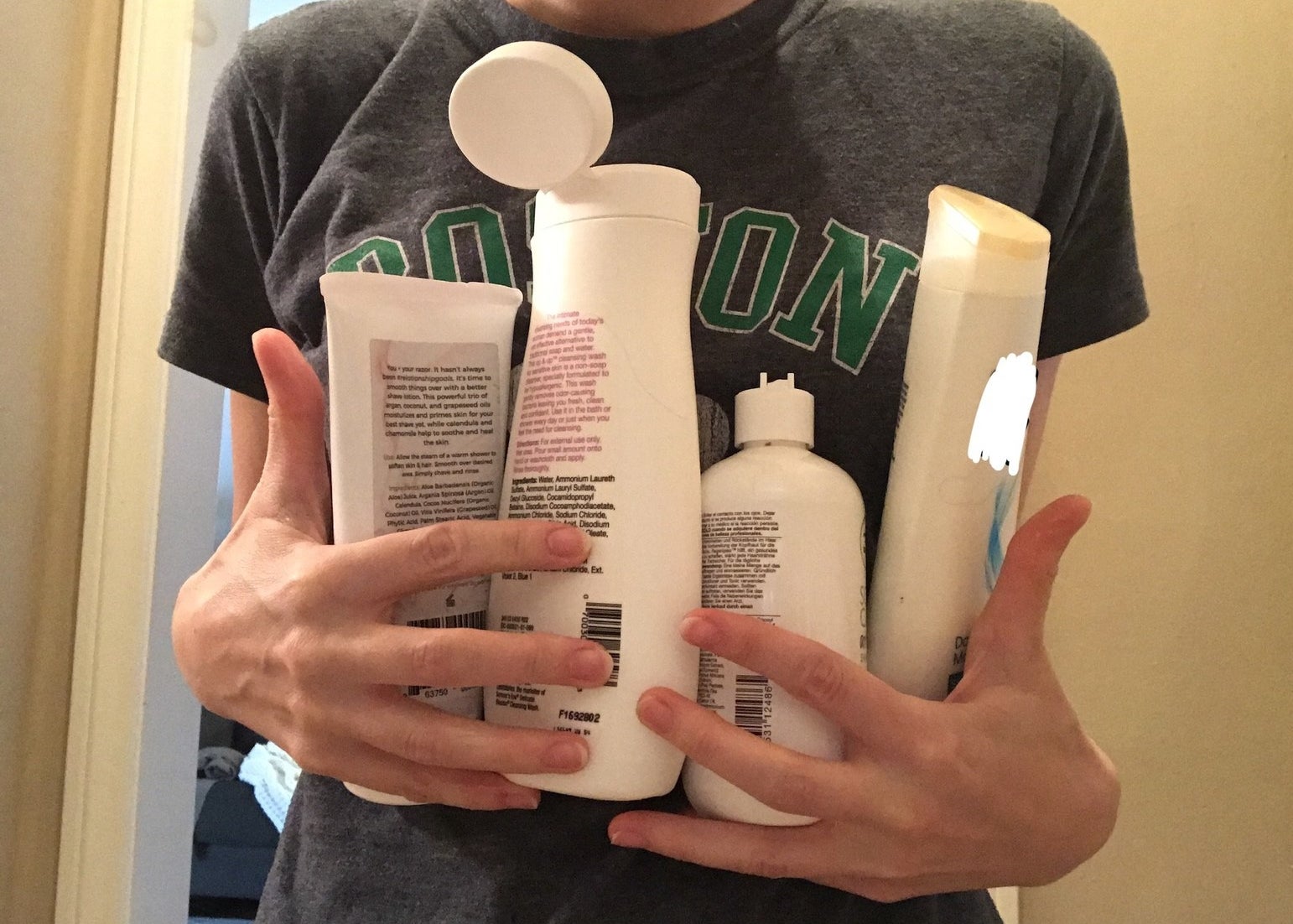 My shower rack was empty of plastic bottles and replaced with packaging-free shower products. In the shower, I used King of Skin ($15.95), an in-shower moisturizer, Brazilliant Shampoo Bar ($11.95) that tames frizz, Jungle Conditioner ($11.95) that deep-conditions, Honey I Washed The Kids ($7.95) body soap, Cherryish ($12.95) body scrub, and Milky Bar ($4.95) which is a soap I used as "shaving cream."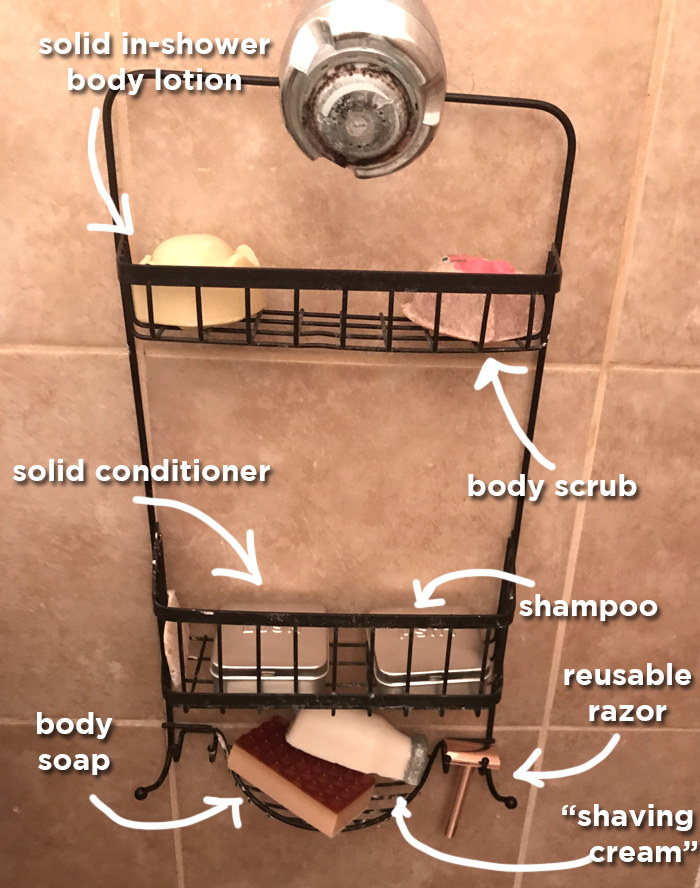 There were a few other personal hygiene products I used that I had to find a zero-waste replacement for, including sunscreen, makeup wipes, and a razor. It's SHOCKING how many things you forget are disposable!!!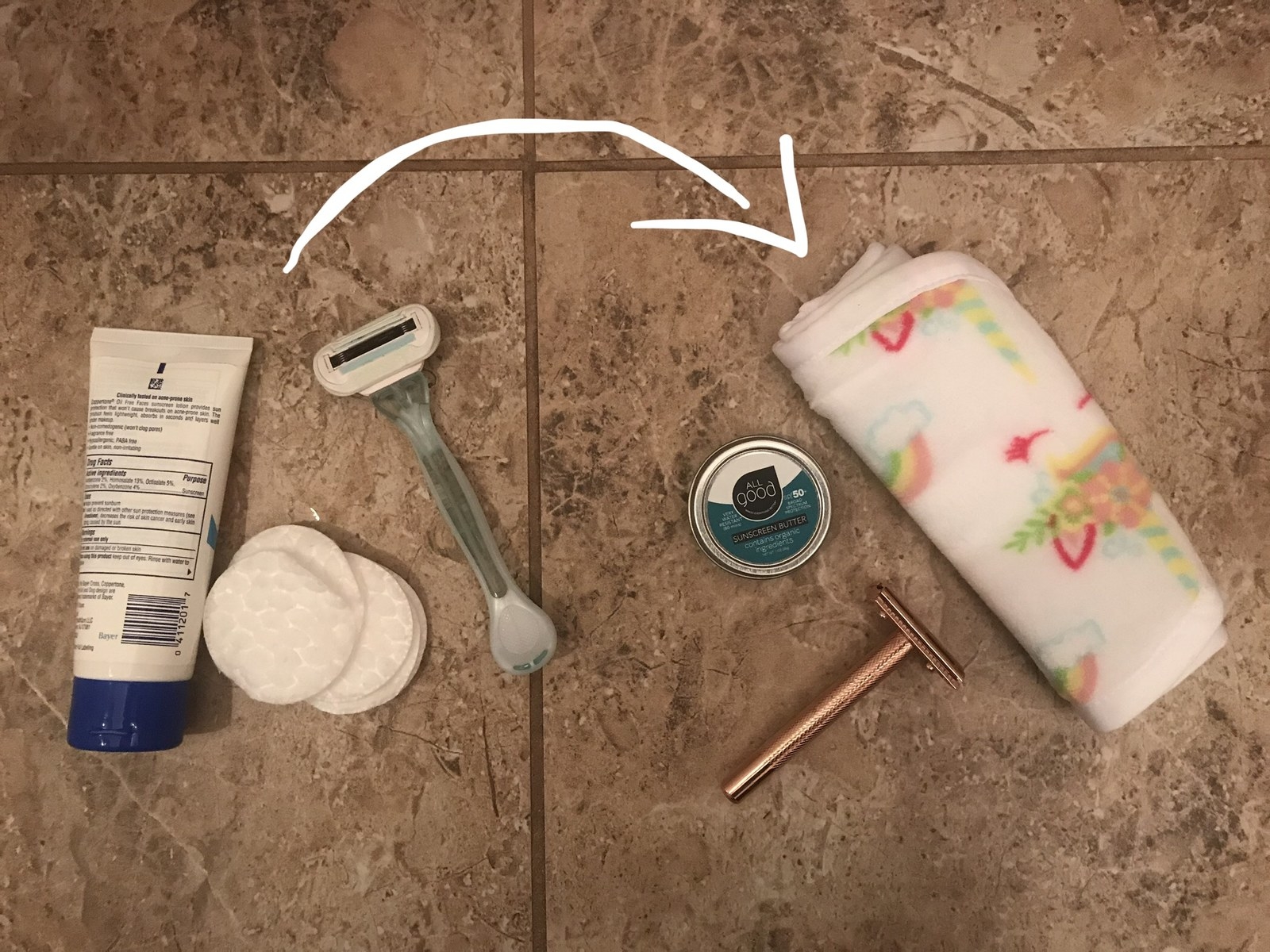 In total, I was able to stop using FIFTEEN items I normally would have purchased in plastic or non-recyclable containers. For the month-long experiment, these items would live under my sink, never to be seen.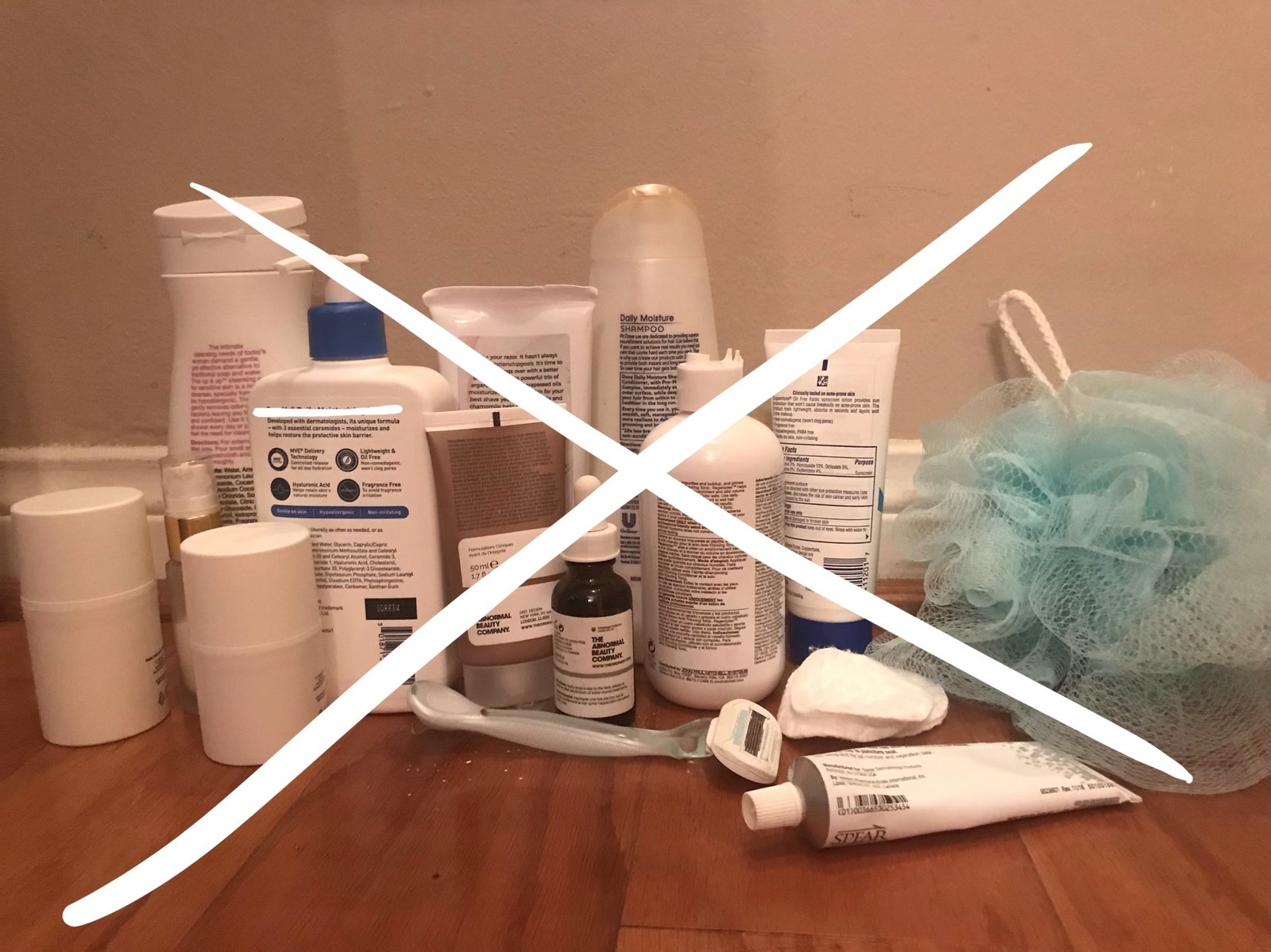 So how did my 30 days go? It was honestly a little more challenging than I expected. Here's a breakdown of all the good and the bad.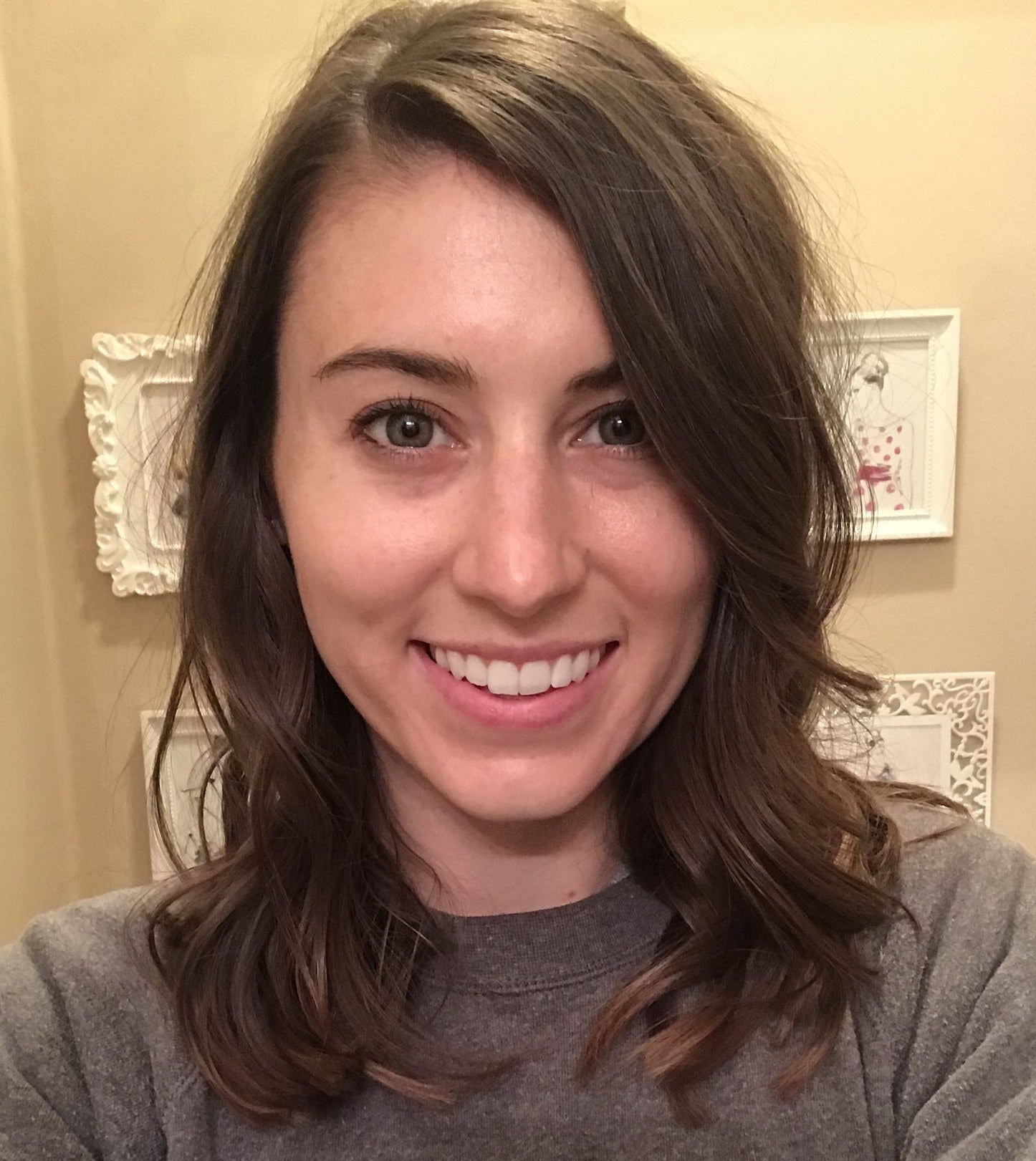 I use sunscreen on my face daily, even if I'm only outside for a few minutes. So I needed to look for a product that came in a 100% recyclable or zero-waste container. I saw that All Good's sunscreen butter came in a recyclable tin, so I was surprised when I found a plastic protectant! NOOOO!!!
It was another reminder that there is so much plastic that goes into homing skincare products. It's honestly unreal! But anyway, the sunscreen itself was great. It went on kinda greasy, but it doesn't feel heavy or oily on your skin.
I'll be honest: I was VERY skeptical of the Magic Eraser. Like, how is this washcloth-type-rag supposed to get all my makeup off with just water? I'd basically convinced myself it wouldn't work as well as disposable makeup wipes.
BUT OH MY GOD — IT WORKED. Like...what?!?!? I'm honestly shocked at how thoroughly this product took my makeup off. There was literally nothing left behind, and I didn't need makeup remover or makeup wipes to help.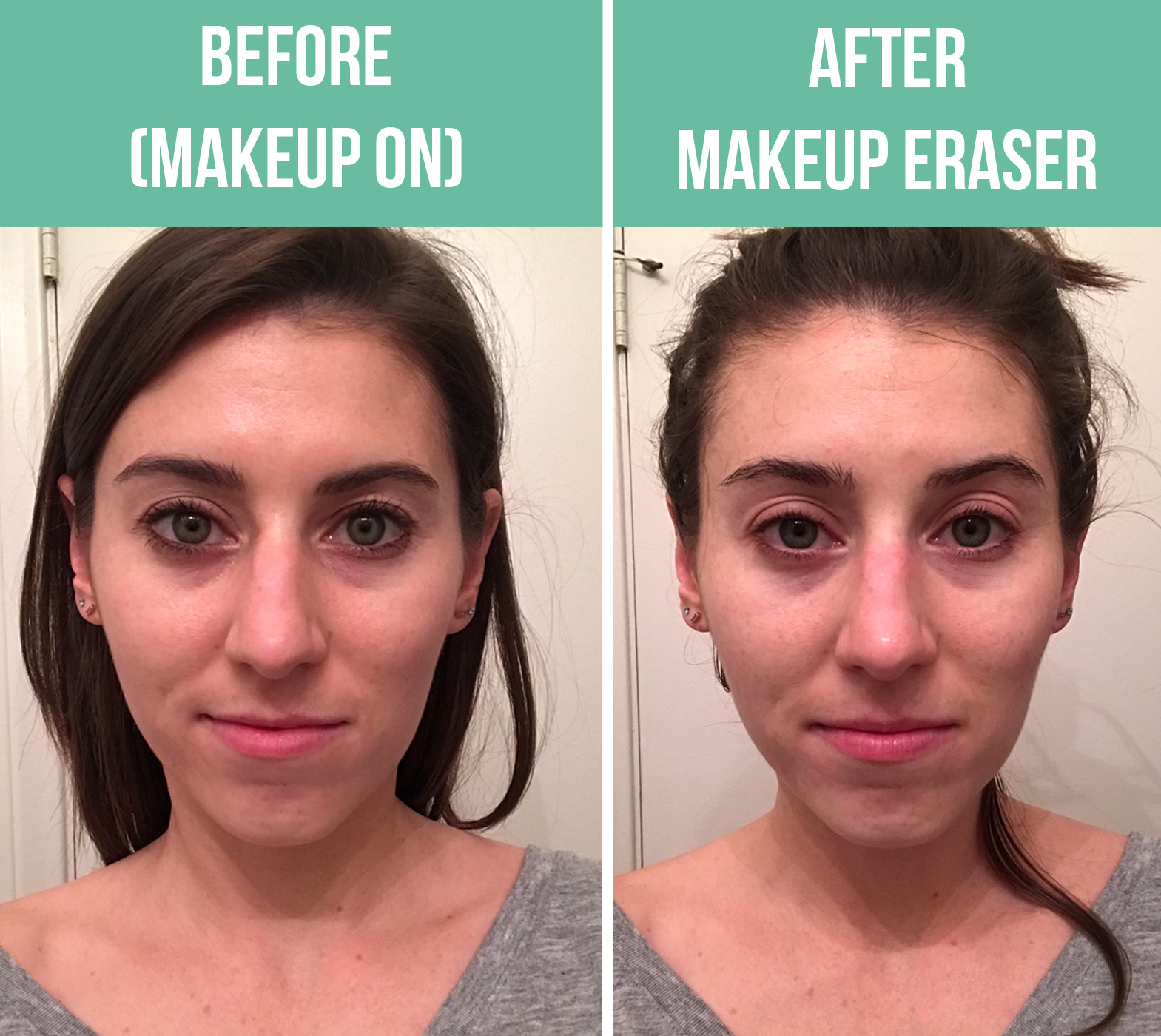 The thing I was most nervous for was the eco-friendly, single blade razor. 1) I was used to using razors with a cushy, moisture ribbon around the blade. 2) I'd never used a single blade razor before. 3) IT LOOKED INTIMIDATING TO PUT TOGETHER.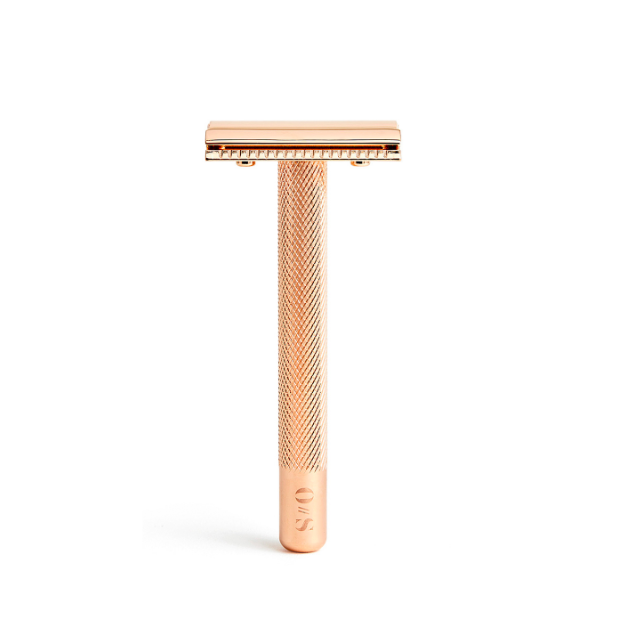 However, it ended up being pretty easy to assemble, (there's a video on their website that shows you how) and I decided to test it out on a few hairs on dry skin (which I do not recommend.) I was VERY careful, but it worked really well!
The shampoo lathered up quickly and with no problems, which made for an easy transition. I'm pretty sure this bar will last several months because I barely put a dent in it after 30 days. Plus, it made my hair soft and shiny
One thing that was kind of a pain in the ass in the very beginning was getting the facial cleanser and conditioner to lather. HOWEVER, I found a hack for this. If you leave a little bit of water in your containers, it softens both products up. Which means you get a creamier texture when you're washing your face and applying the conditioner to your hair. Problem solved!!!!
A little went a long way with the three solid serums I was using. I can already tell these will probably last me until the end of the year. I was worried that the different oils in them would cause me to break out, but I didn't run into that issue.
A lot of these solid serums (especially Full of Grace) left my skin really oily — but once I blended, it was as if my skin just absorbed it.
And look how much was left after a MONTH. It looks like they've barely been touched!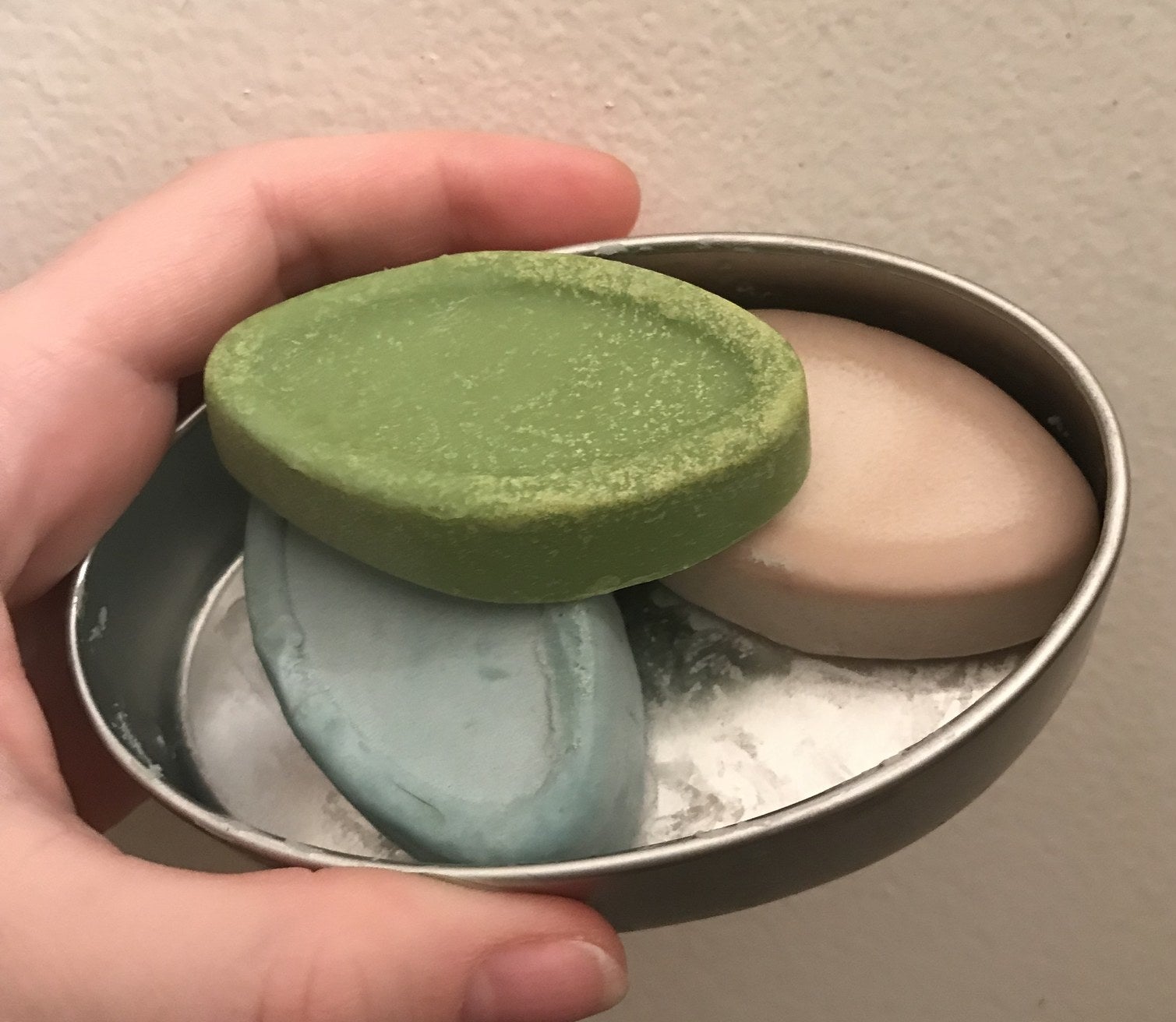 I had to quit using the Honey I Washed The Kids soap. I have sensitive skin, which is annoying!!!! But it didn't take me long to realize that this was causing rashy bumps on my legs, chest, and inside of my arms. This is not to say it's a bad product — just not one meant for those with sensitive skin.
Toward the end of the month, I noticed that the "naked" products I hadn't kept in reusable tins started to collect lil dusties. It wasn't a huge deal, but it was something to keep in mind!
I wasn't expecting a giant transformation after 30 days, especially since the whole point was to trade plastic products for zero-packaging products, but I did notice my face looked less oily and less red!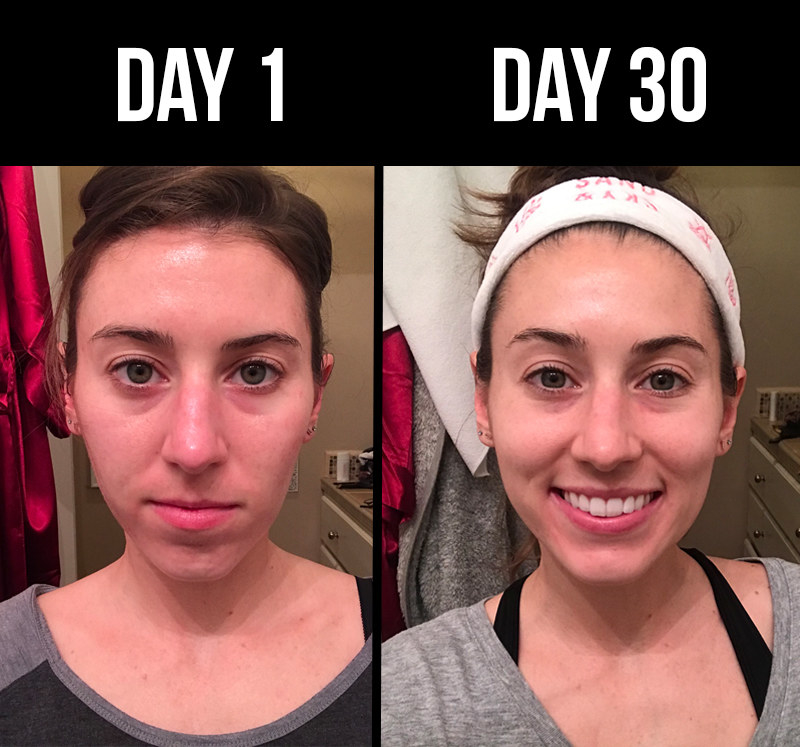 I learned way more than I was expecting to in these 30 days. My most important realization was — HOLY COW — so many products sold in stores are bottled in plastic. It's something I never really thought about before, but I do now. So, if I stick to this routine and switch out products I was meh about, it will actually make a difference to how much garbage is going into our landfills.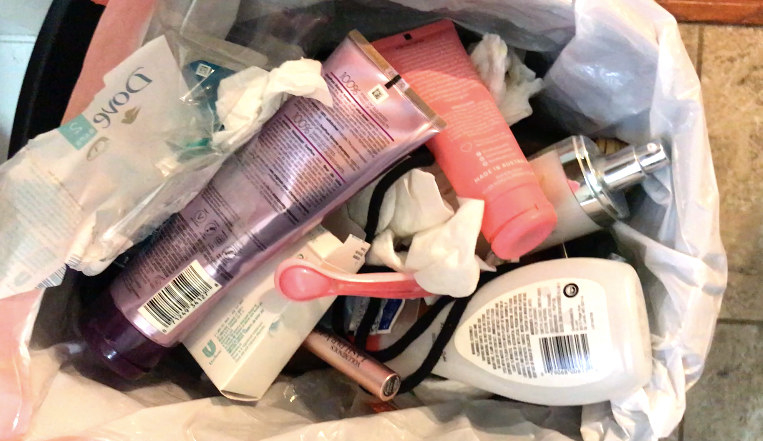 If you want a full list of these products (plus more) to get started on your own zero-waste skincare routine, check out this roundup here!
Note: Products were provided to BuzzFeed for free.