We Taste Tested Sushi Burgers So You Don't Have To
We took a bite out of the newest food trend to see if it lived up to the two things we all love: burgers and sushi.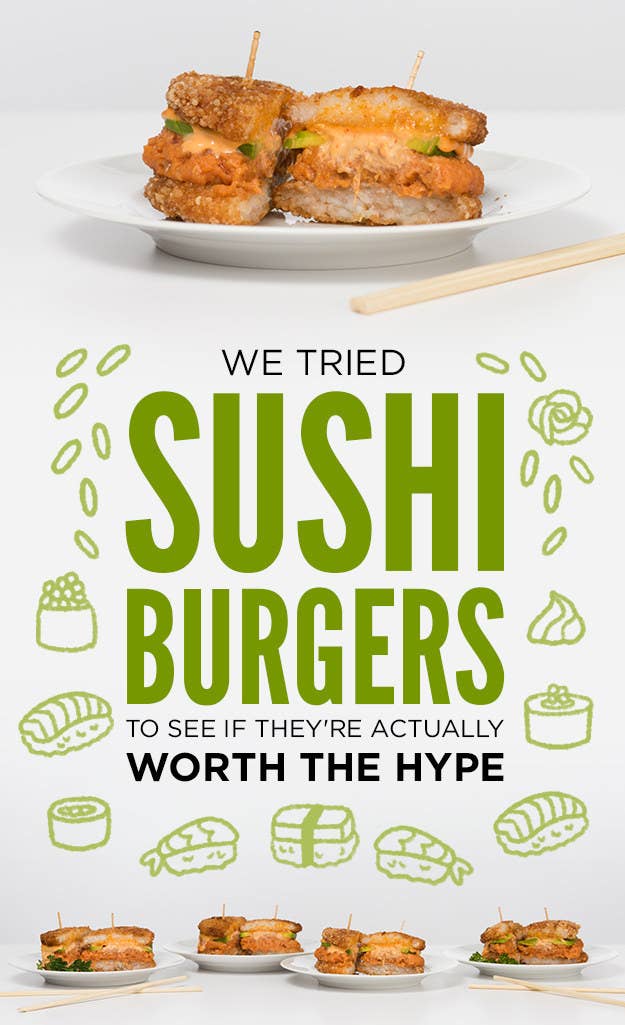 The newest food trend that's been popping up around the internet is sushi burgers. As in, SUSHI in a BURGER format. As four individuals who appreciate sushi rolls, we decided to try to see if eating sushi in burger form was actually practical or straight-up criminal.
Sushi burgers use rice as the "bun" of the burger, and then load it up with sushi-grade fish, avocado, and other toppings. The more ~adventurous~ ones use red meat instead of fish. Our sushi burgers came sans meat from Roppongi Asian Tapas Bar & Sushi in Hollywood, known for their The Famous Spicy Tuna Burger.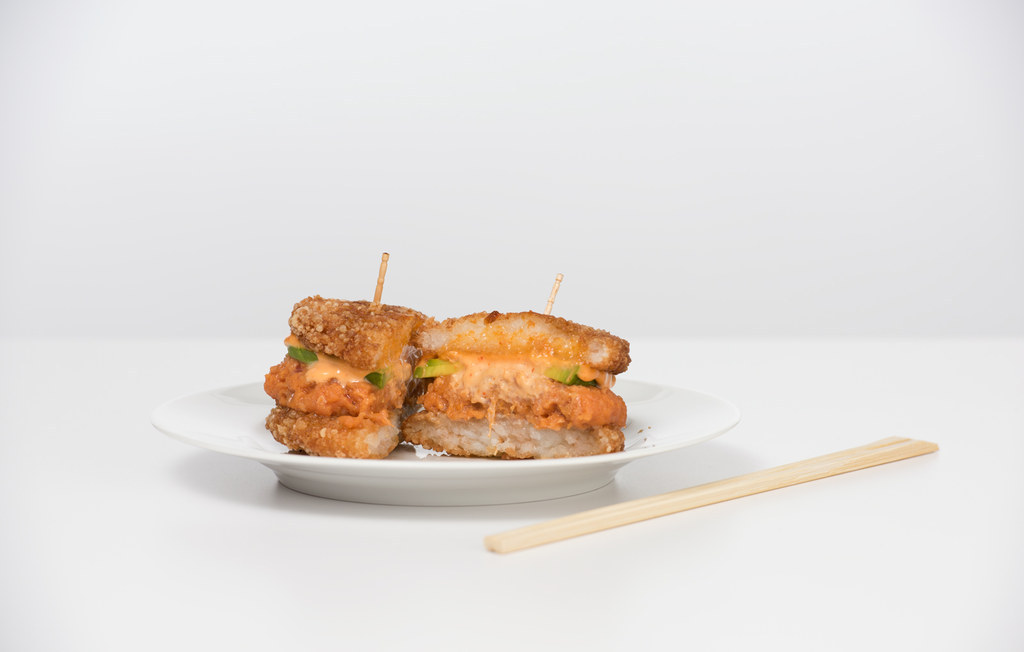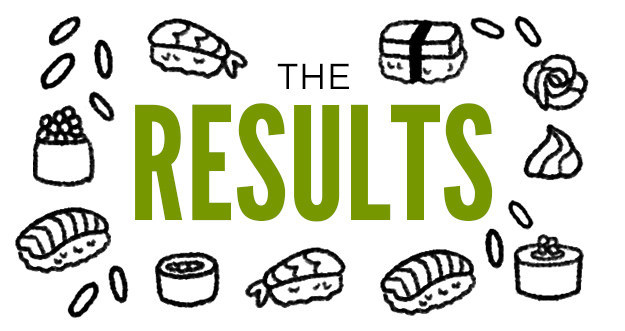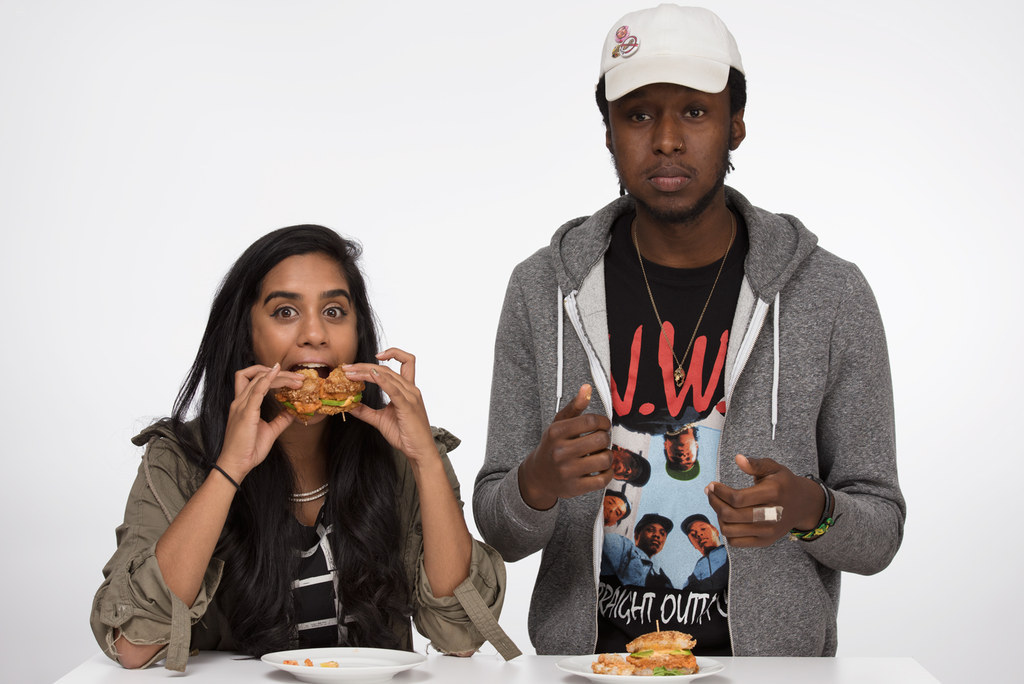 Nina's thoughts:
Oh my god this is my new everything. My world. Words cannot explain the new plane of euphoria that I have reached. I'm smitten. I love you, sushi burger. The rice bun was perfectly crisped on the outside, and chewy on the inside. The fish and avocado fell apart a little as I bit in, but I didn't care. I was in such a state of joy I barely noticed. I imagine the dining hall in heaven serves sushi burgers exclusively. They ARE that good, you guys!
Pedro's thoughts:
Well damn! This is BOMB!!! It tasted like a tempura roll, but better because it's bigger. It's smaller than an average burger though. If this sushi burger was Britney Spears, she would say, "I'm not sushi, not yet a burger." However, I wish the rice was softer. I wasn't really into the crunchiness of it, but I would definitely eat it again...and again...and again. On someone else's tab. Not worth 12 bucks fam.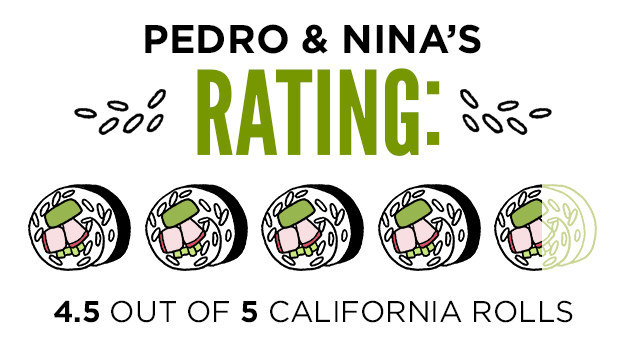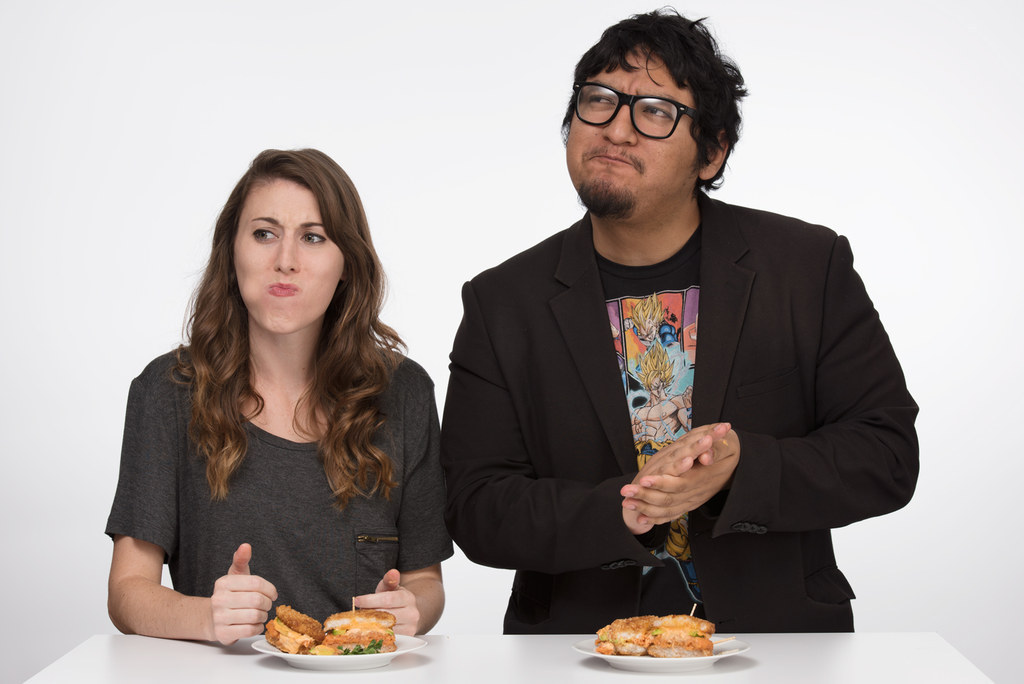 Farrah's thoughts:
Guys, this is MESSY AF to eat. The tuna and avocado are slipping out everywhere. At first I was like, WHO *WOULDN'T* WANT AN EXCUSE TO EAT SUSHI WITH YOUR HANDS? But now it's like, yeah, bring on those chopsticks. Also, the texture of the fried rice "buns" are a lot chewier than I expected. But that being said, the flavors of everything combined are actually very good. I think I'd just rather stick to rolls from now on.
Norberto's thoughts:
OK, right off the bat, this is fucking delicious. It's like a tempura roll just exploded in my mouth. Super good. It's a little smaller than I anticipated, but big things come in small packages. It's spiced just right, it's creamy, it's delightfully chewy, and the tuna melts like butter. However... $12?? For this? No. Homegirl, you're good but not $12 good. Docking two points just for the price. Would try again for $4, maybe $4.25.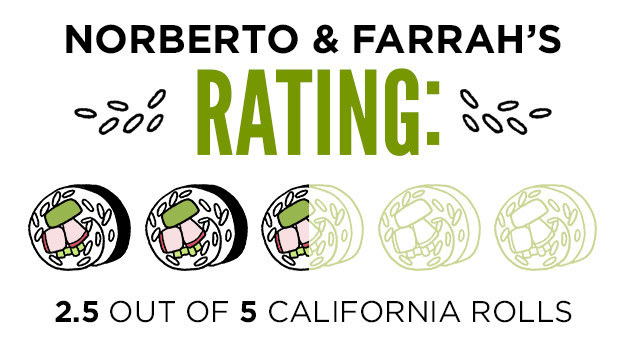 IN CONCLUSION: This was surprisingly NOT terrible, but for a whooping $12 it's clear that the size was just not worth the goods. HOWEVER, if sushi burgers are on your food bucket list, then they are definitely worth trying!