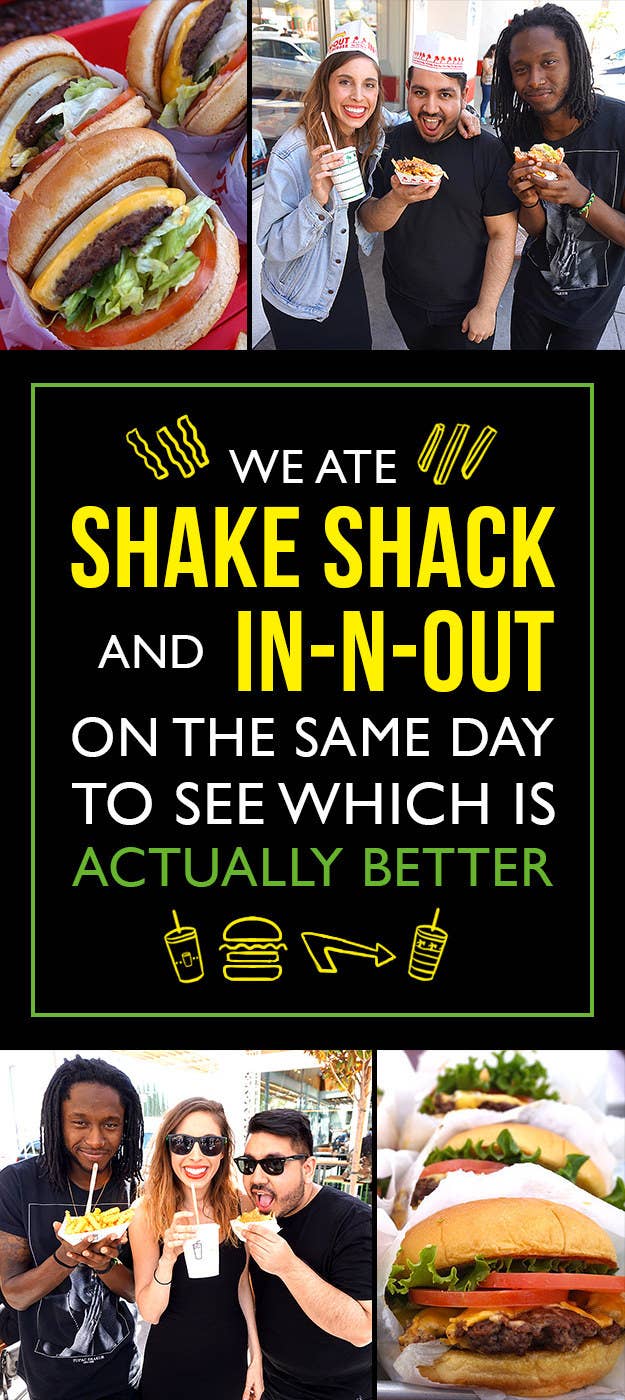 Last week, Shake Shack — a coveted East Coast burger chain — opened its first location in L.A. As Angelenos who are quite familiar with the KING of burgers on the West Coast (aka In-N-Out) we decided to compare both and decide who was the TRUE winner.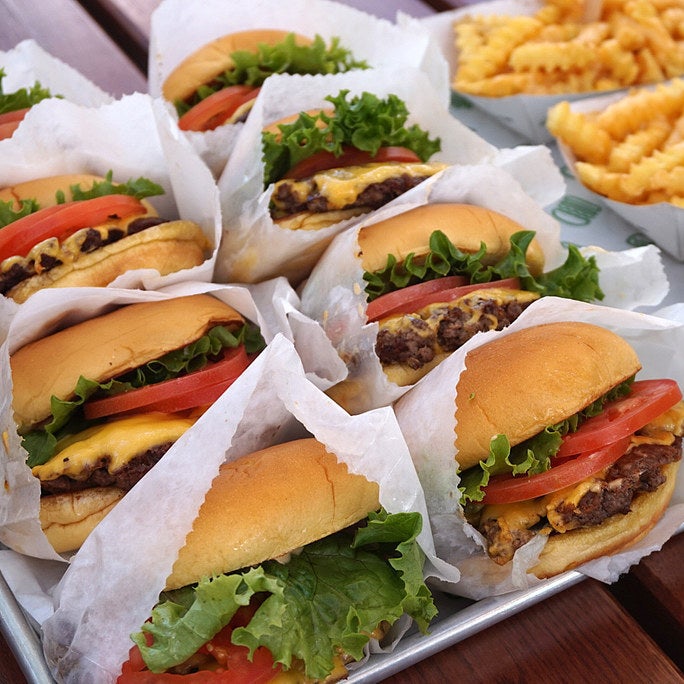 To make it a fair taste test, we ordered the ShackBurger, Cheese Fries, and a vanilla shake from Shake Shack, which seemed comparable to In-N-Out's cheeseburger, Animal Style fries, and vanilla shake.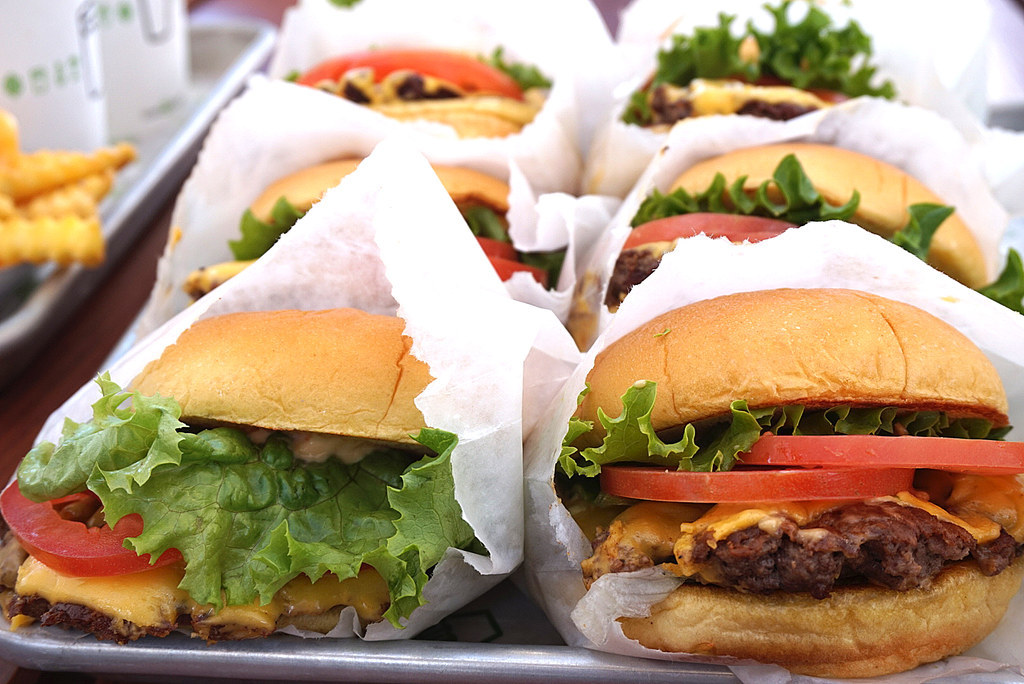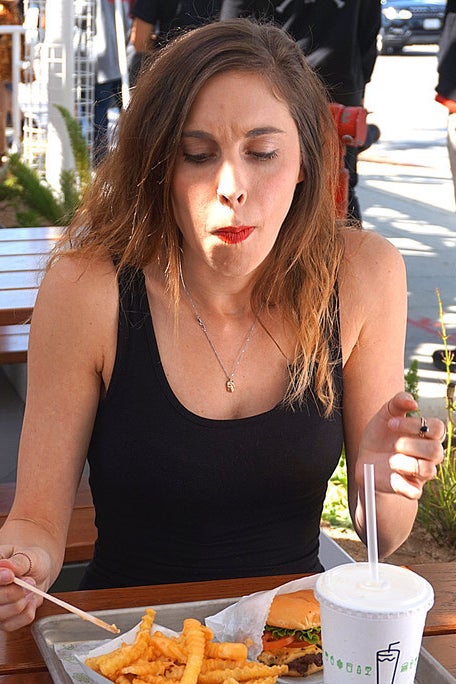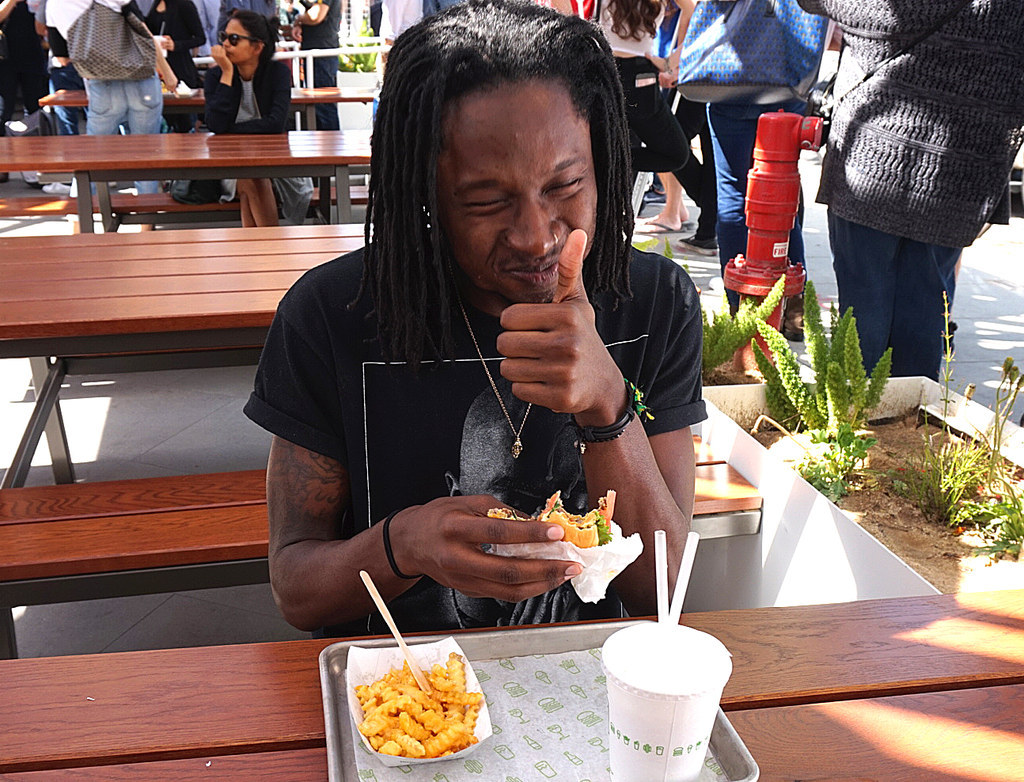 Lara's thoughts:
I was starving by the time I got the burger in my hands that I nearly ate the wrapper. It was good, don't get me wrong, but the bread was a little too soft. It reminded me of Texas Roadhouse rolls, although that isn't a bad memory. The meat was like...wet meat? It was soft and mushy? It was good, but not something I could eat everyday.
Pablo's thoughts:
I've only ever known In-N-Out, so I was excited to try this coveted East Coast delicacy. Overall, it was a decent burger. The meat seemed salty enough to make me bloat, but I did enjoy that the bun seemed very much like something out of a Pillsbury ad. The burger filled me up, but whether or not it was THAT memorable is yet to be determined.
Pedro's thoughts:
Seriously, this Shake Shack burger deserves way more respect in these burger streets. It was a great blend of all the ingredients. The bread was soft, like a cloud waiting for me to bite it. OK, maybe I'm exaggerating, but that was a damn good burger.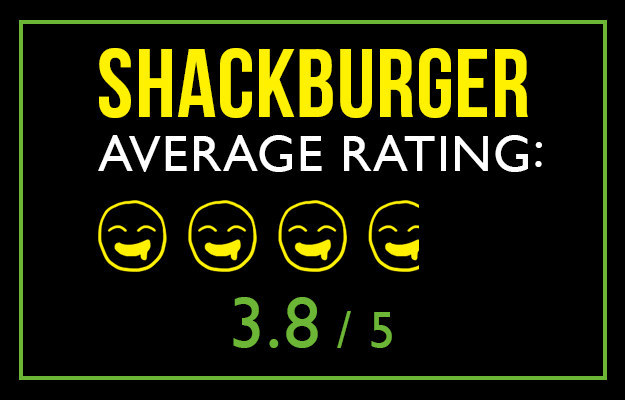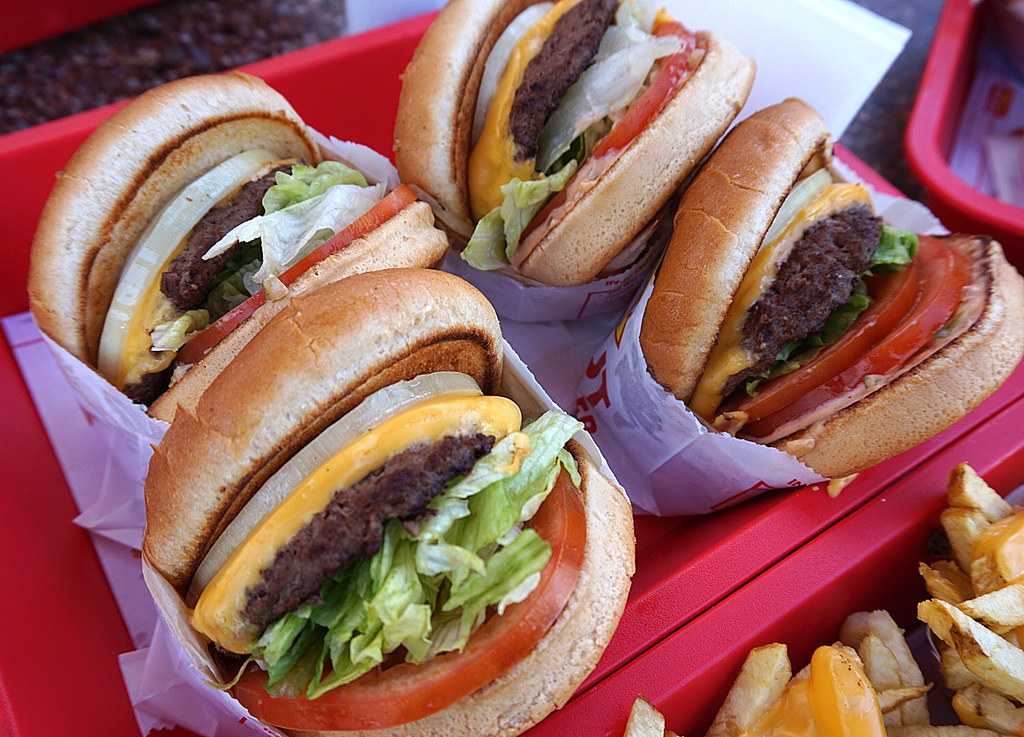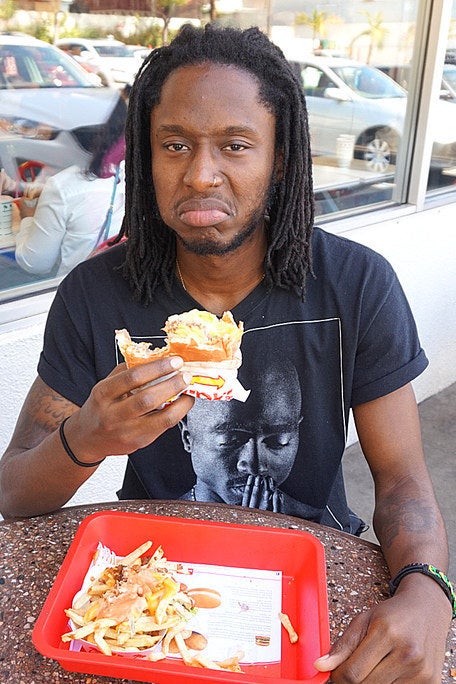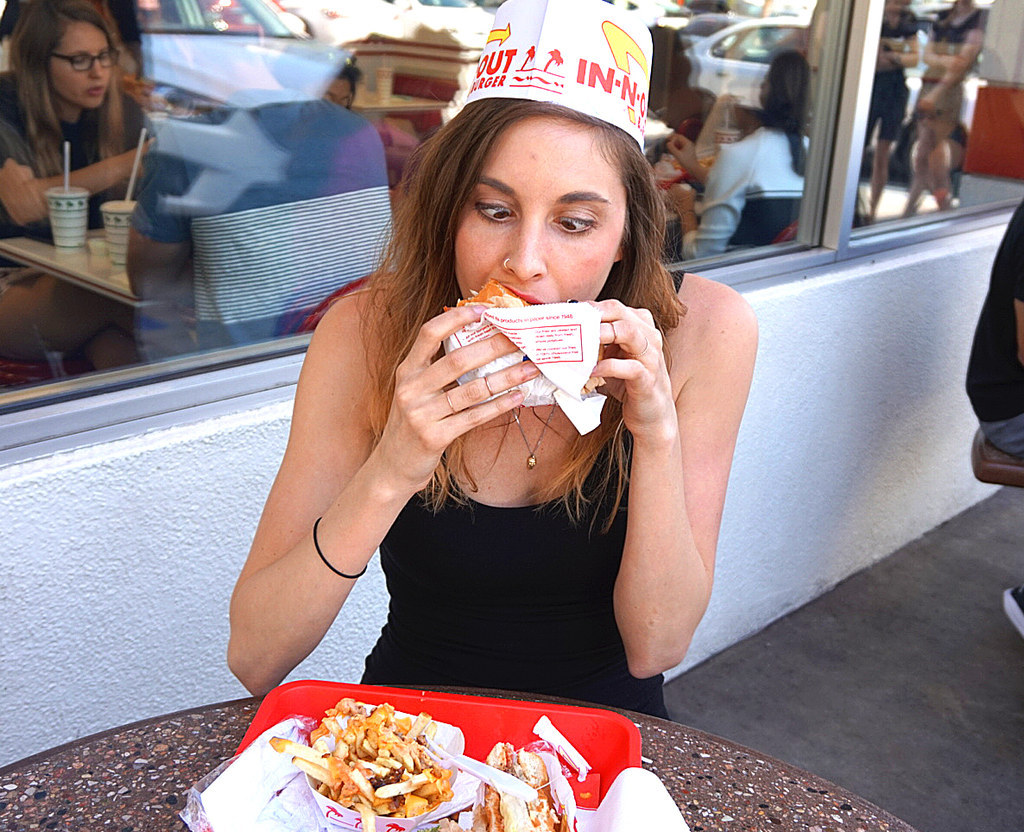 Pedro's thoughts:
This burger is pretty ​*pfft*​ if you ask me. The first thing I smelled and tasted was onions. That was followed by tomatoes, lettuce, and then a slight hint of meat. Come on, they're called HAMBURGERS, not salad sandwiches. I remain unimpressed by the beloved In-N-Out burger.
Pablo's thoughts:
In these here burger wars, there can be only ONE queen bee, and that, my friends, is In-N-Out! The lettuce was crisp, the bun was toasty perfection, and the meat, well...the meat could have been thicker, but it was still tasty. It was so fresh that I probably could have convinced myself that I was eating something healthy, even though I obviously wasn't.
Lara's thoughts:
In-N-Out is the stuff of dreams, and when I took a bite, it was better than I remembered. I mean, I KNEW it was good, but eating its crispy bun and fresh lettuce and onion concoction after tasting Shake Shack's saltiness really reaffirmed my love. I'll never betray In-N-Out like that again. I would eat it every day, but my doctor doesn't want me to.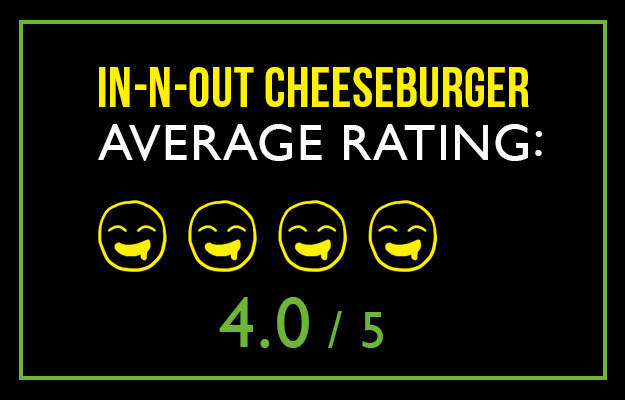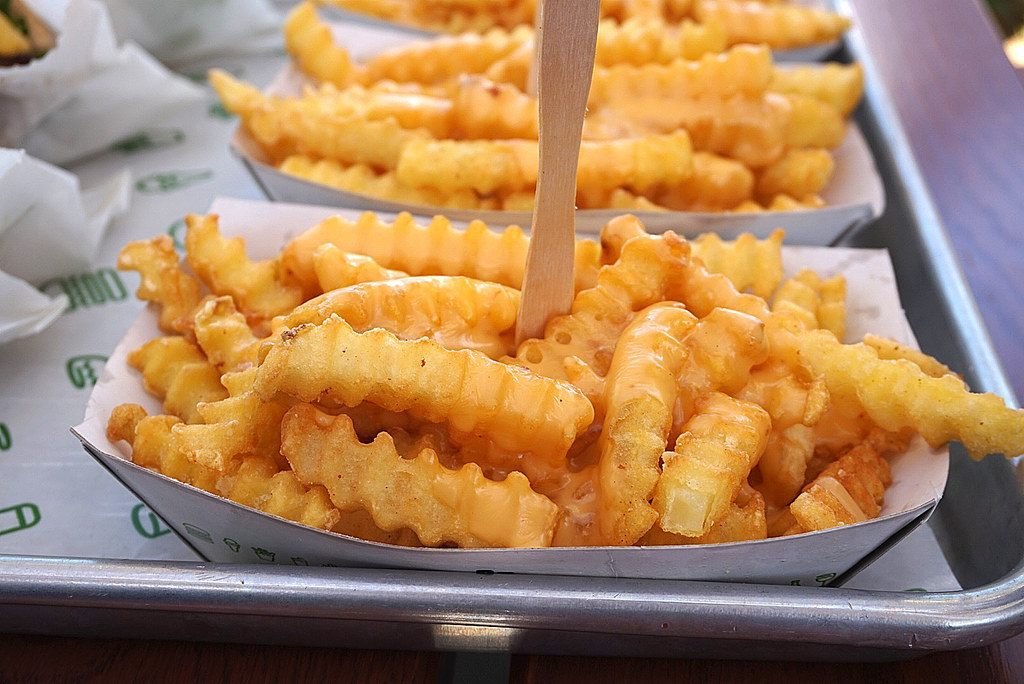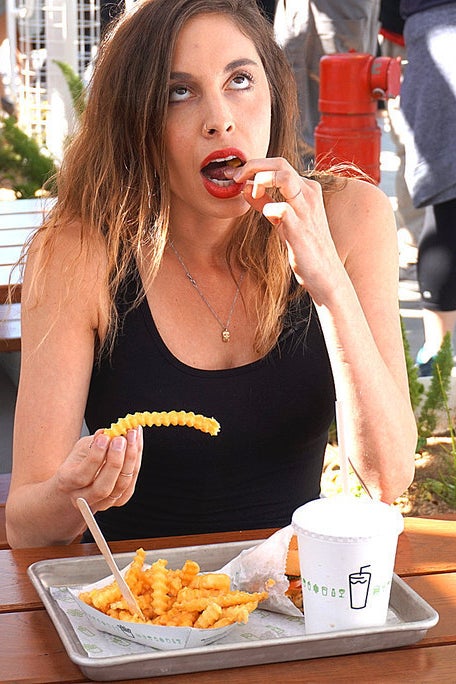 Lara's thoughts:
CRINKLE CRINKLE CRINKLE. These fries are 3 million times better than In-N-Out's fries, and that is a fact. I prefer them without cheese but will take them with cheese because you don't say no to crinkle-cut fries.
Pablo's thoughts:
I'm a supporter of all carbs, but let me just say that if I wanted some basic crinkle-cut fries, I could have just bought some frozen ones at the grocery store. The fries were nice and crunchy, but I wish they had more cheese sauce on them. I like my fries like I like everything else in life: smothered in cheese.
Pedro's thoughts:
I was pleasantly surprised by the Shake Shack fries because they looked like fries that were served in high school — those were wack. These were delicious, though. A little crispy and soft at the same time, which is the perfect balance. I appreciate the fry artistry, Shake Shack.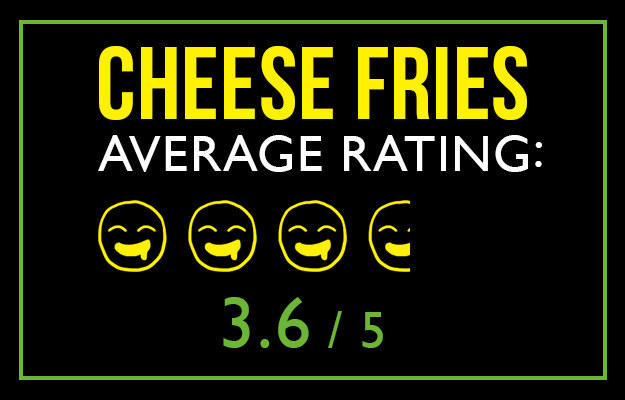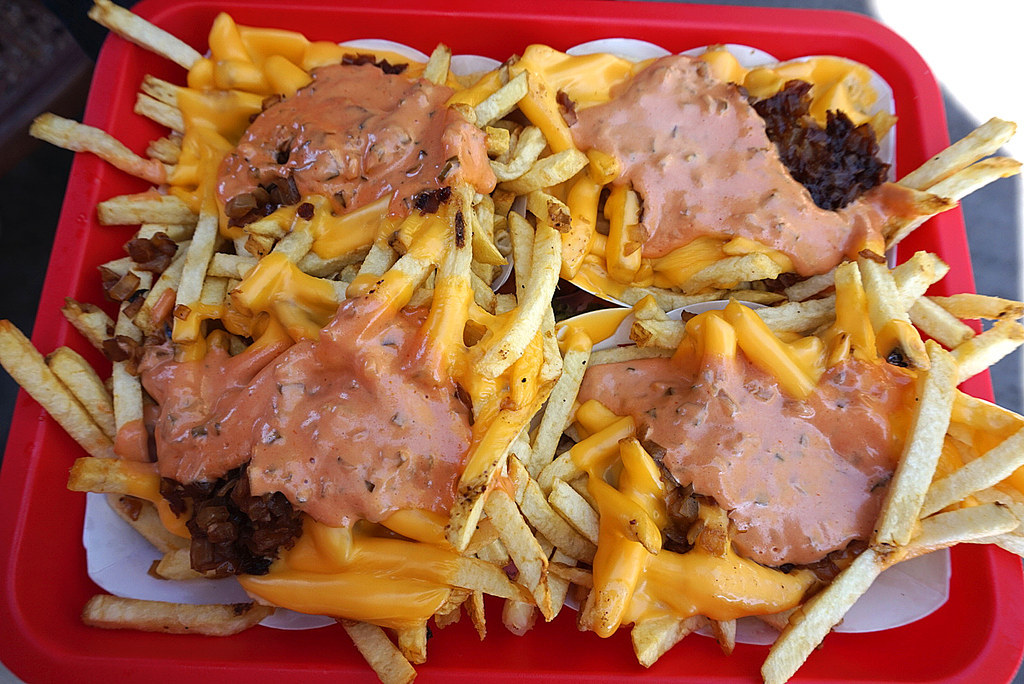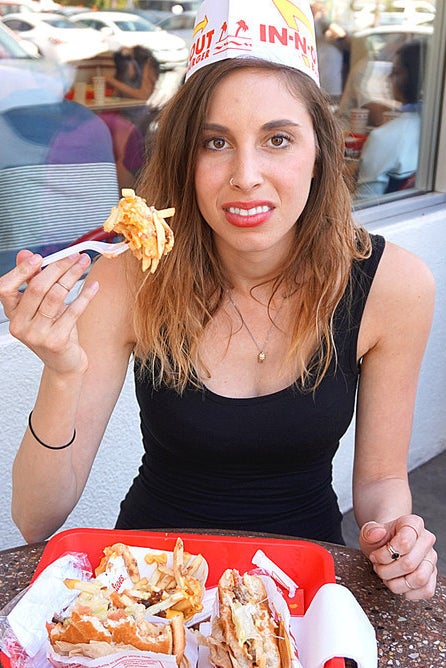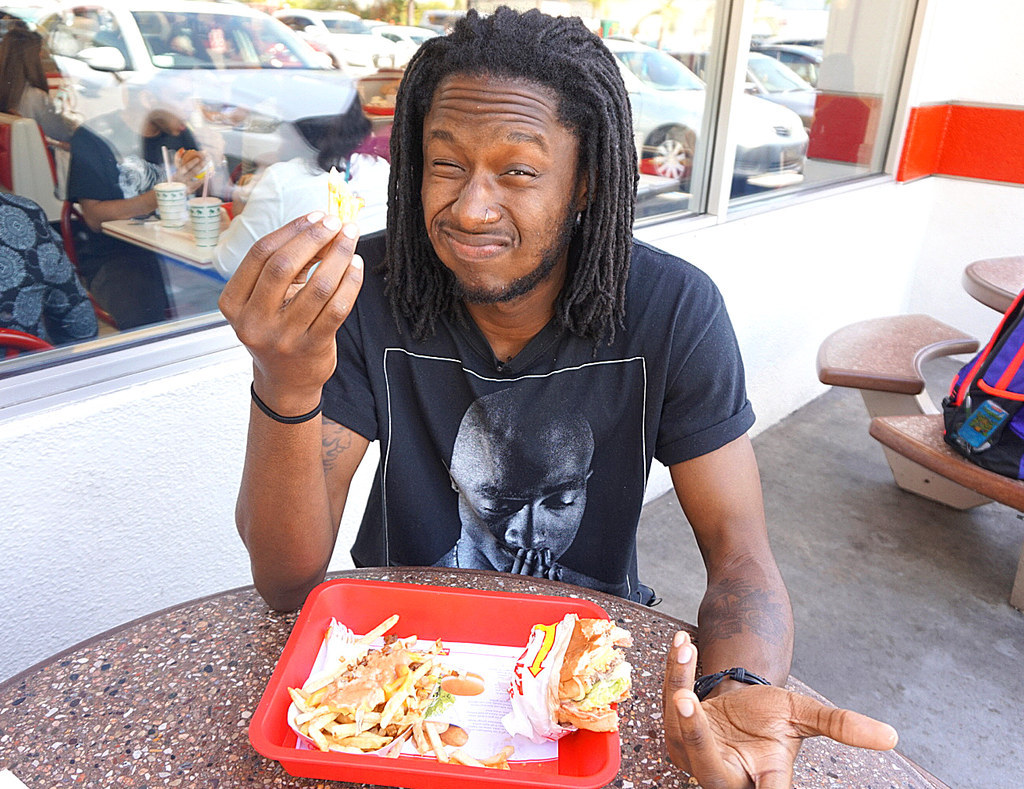 Lara's thoughts:
These fries might have been OK if they weren't smothered with shit on top. I don't even know what Animal Style is, but I assume it's modeled after animal-style poop. I didn't like it. I maybe liked the fries underneath all the shit on top, but I wouldn't know, since it took me three hours just to get to the fries. Team Crinkle.
Pablo's thoughts:
I'll be the first to admit that In-N-Out doesn't have the greatest fries in the world, and putting my own salt on them is much more effort than I'm willing to put in. HOWEVER, there is no problem that can't be fixed by saying two magical words: Animal Style! Those fries, that onion, a lot of cheese, the secret sauce, YAAASS. Give it to me animal style any day.
Pedro's thoughts:
These fries taste stale to me. You know how you'll order fries at a fast-food restaurant and find some at the bottom of the bag after you finish it? Well, the ones that you miss are given to In-N-Out.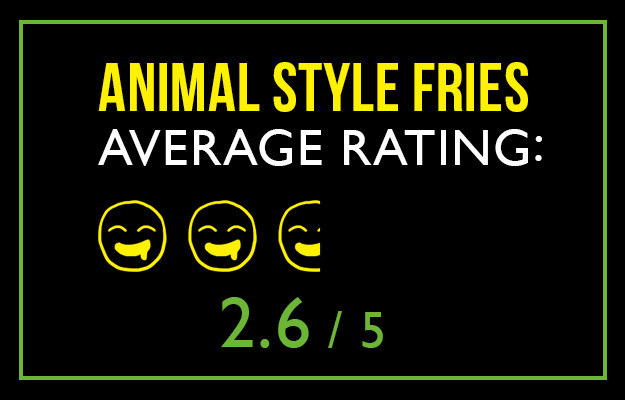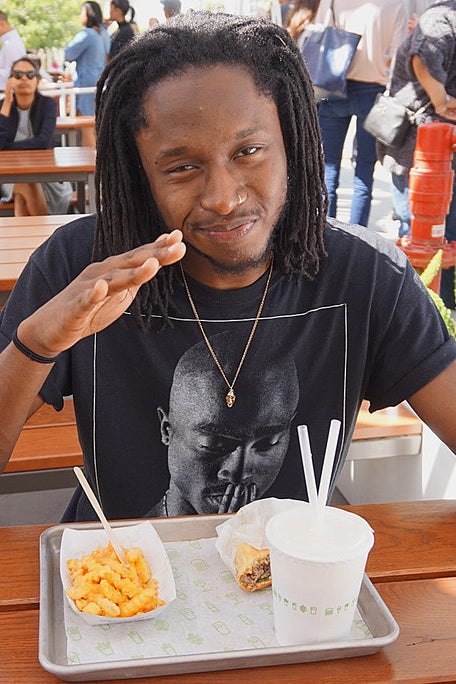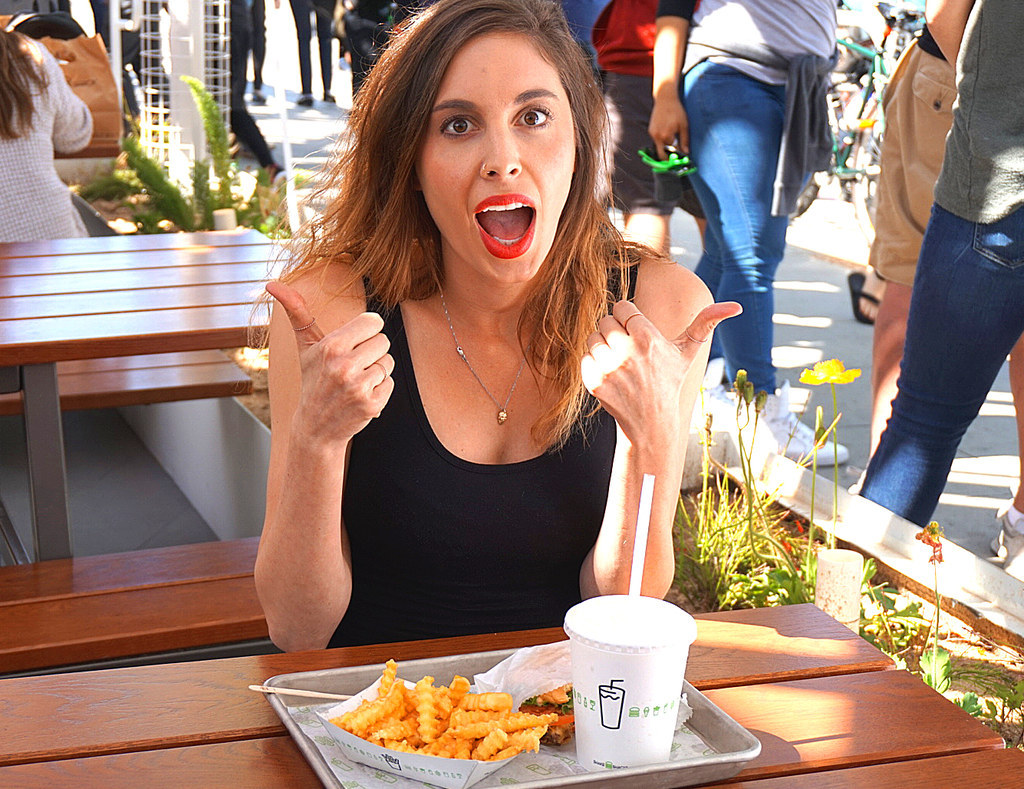 Pedro's thoughts:
This shake from Shake Shack was OK. It really felt like I was drinking milk. It was really sweet, which I actually did like, but that's usually something you'll end up paying for later via tooth- and stomachache.
Pablo's thoughts:
If I didn't need water to survive, then I would live solely off of Shake Shake shakes for the rest of my life. I thought the flavor was very wholesome and sweet, and it understood my taste buds in a way In-N-Out just couldn't. I also didn't have to struggle to suck it into my mouth, which is always a plus.
Lara's thoughts:
The nectar of gods. Perfection in a cup. It was easy to drink and refreshing. My mouth is watering as I type this. 20/10.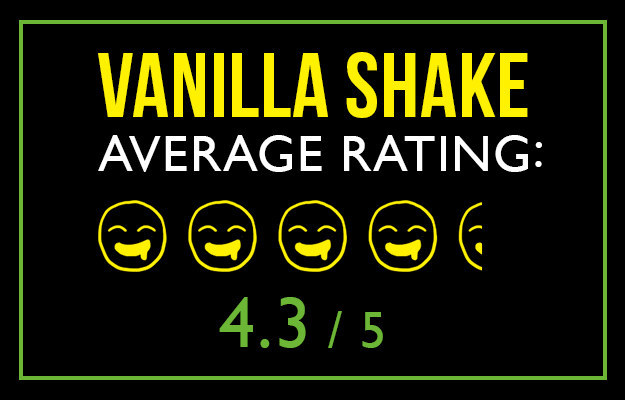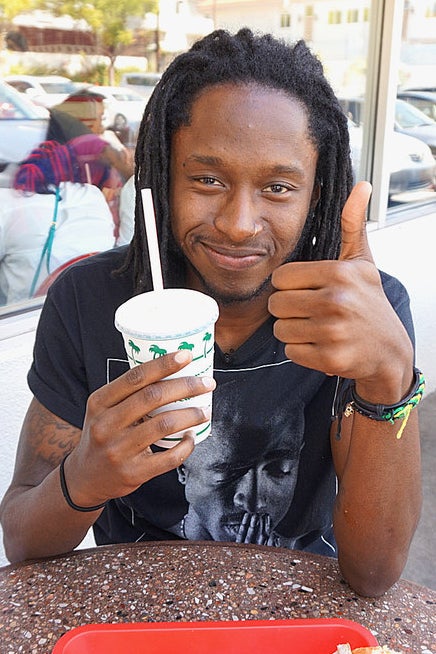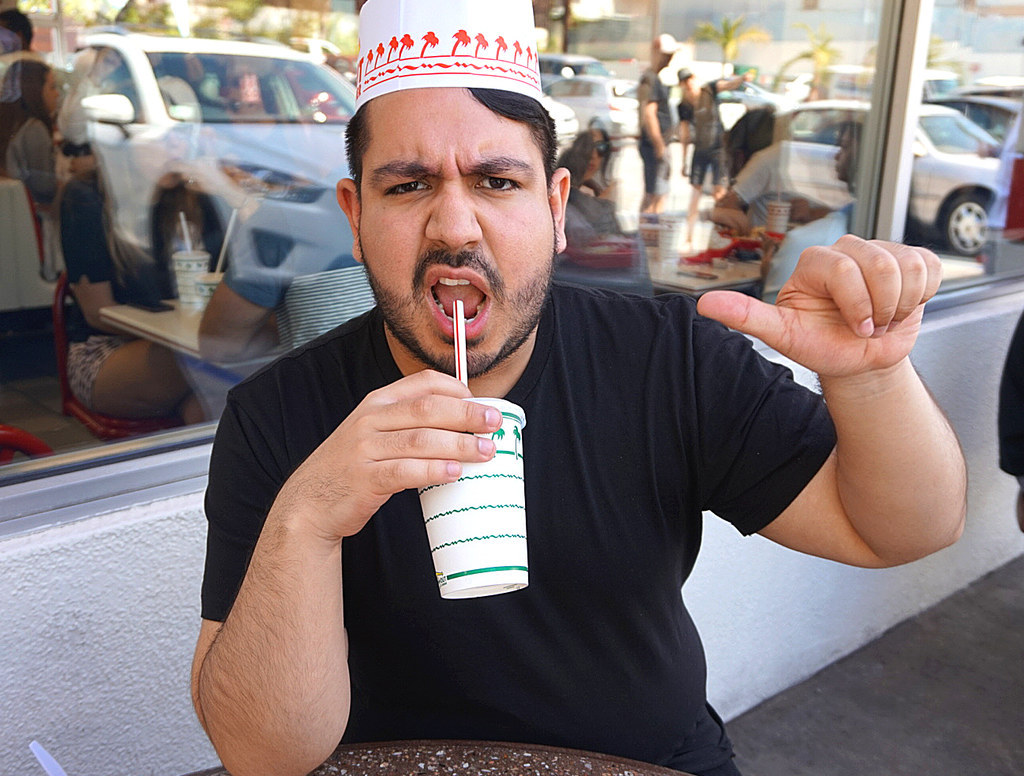 Pedro's thoughts:
Now this is a really good shake! I will say it is a little too thick. I felt partially like a vacuum trying to suck it out, but it was freaking delicious. Coming from someone who is lactose intolerant, this shake was TOTALLY worth it.
Lara's thoughts:
This is a decent shake. It's worth drinking again, but it's not worth waiting in line for. If someone were to hand me this shake, I would freaking drink it. But is that really saying much? In the end, SHAKE SHACK has the best shakes.
Pablo's thoughts:
This shake tasted like a McDonald's soft-serve, but more expensive. It wasn't bad, but it didn't strike me as amazing. I probably wouldn't go out of my way to buy one, though.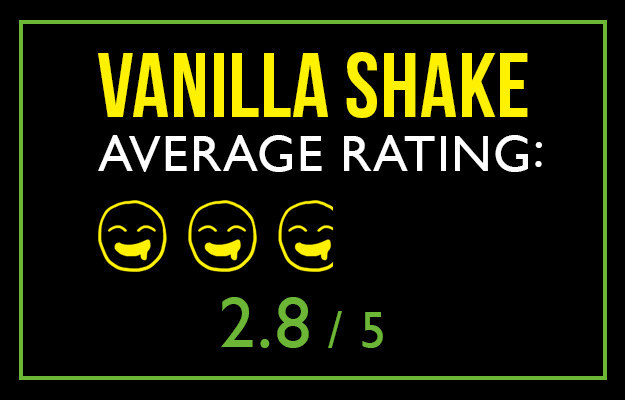 IN CONCLUSION: By only a ~slight~ margin, we've determined that In-N-Out does indeed have the best burgers. Let the record show that it *was* almost a tie. However, Shake Shack is the way to go if you're craving a freakin' delicious shake or fries!