Hi guys, I'm Farrah! And I'm a big fan of skincare. I've tried hyped up brands like The Ordinary and Lush in the past, and I even tested out Chrissy Teigen's skincare routine! But today I want to talk to you about a product that keeps selling out by the power of TikTok: CeraVe.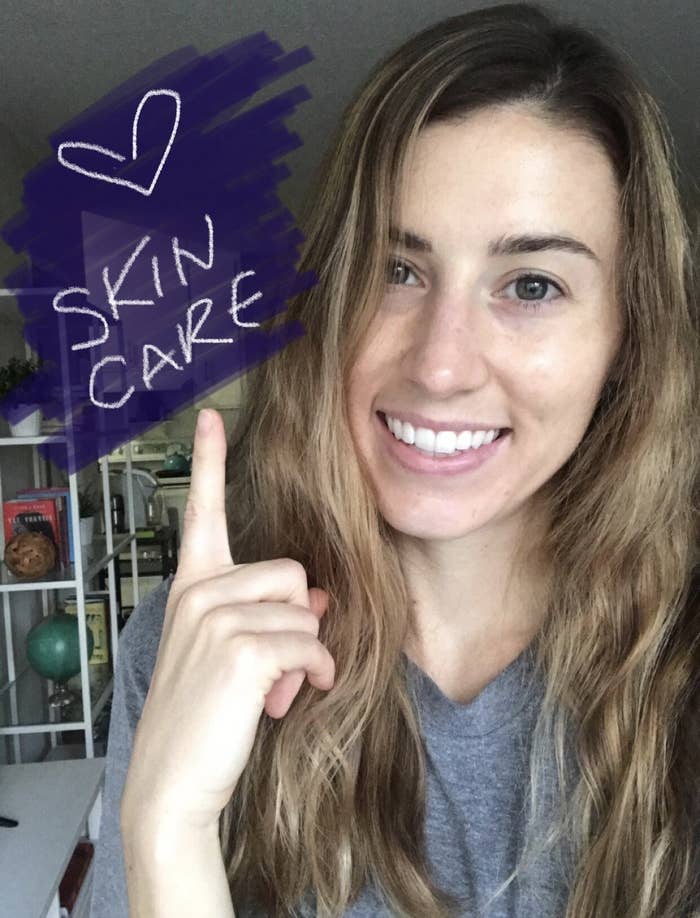 Because my TikTok algorithm is skewed toward the skincare side of TikTok, I'm familiar with products that TikTok LOVES. And in the past several months, TikTok has decided to stan CeraVe.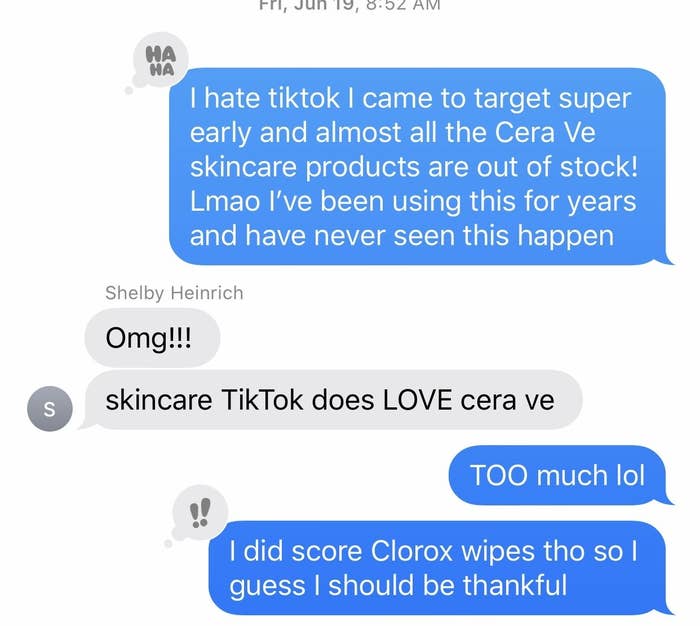 From what I've gathered, a skincare specialist named Hyram (@skincarebyhyram) with more than 4 million followers has been promoting this product to his fans. While Hyram isn't a dermatologist (on YouTube he identifies himself as a skincare specialist), he seems to know what's up when it comes to keeping good routines. CeraVe was recommended to me by my own dermatologist years ago after I mentioned hating their competitor brand.
Also, I am apparently not the only one having issues finding CeraVe products in stores!
So, why the hell do so many people on TikTok love CeraVe? As someone who has used it for years, I'm going to walk you through my two favorite products that are especially good for sensitive skin and tell you why I think the hype is worth it.
By the way, I couldn't find any CeraVe products at Target, Ulta (online), or Walgreens, so I ended up having to have the lotion and face wash I normally use shipped from a Target in Michigan. WILD.
Out of all the skincare products I've experimented with in the past, there are only a few I buy over and over again. The two I use every single day are CeraVe's foaming face wash for normal to oily skin and daily moisturizing lotion. Let me break down why I love them a lot.

I use half a pump of lotion for my face and neck (a full pump is too much, I've realized) every morning and every night. Because of this, a bottle will typically last me five to six months. I end up using a full pump of the foaming face wash every morning and night, and that bottle lasts me around three months. So while they're on the pricier side (compared to some face washes that are $5 or $6), you can at least know that you won't need to make another run for a while!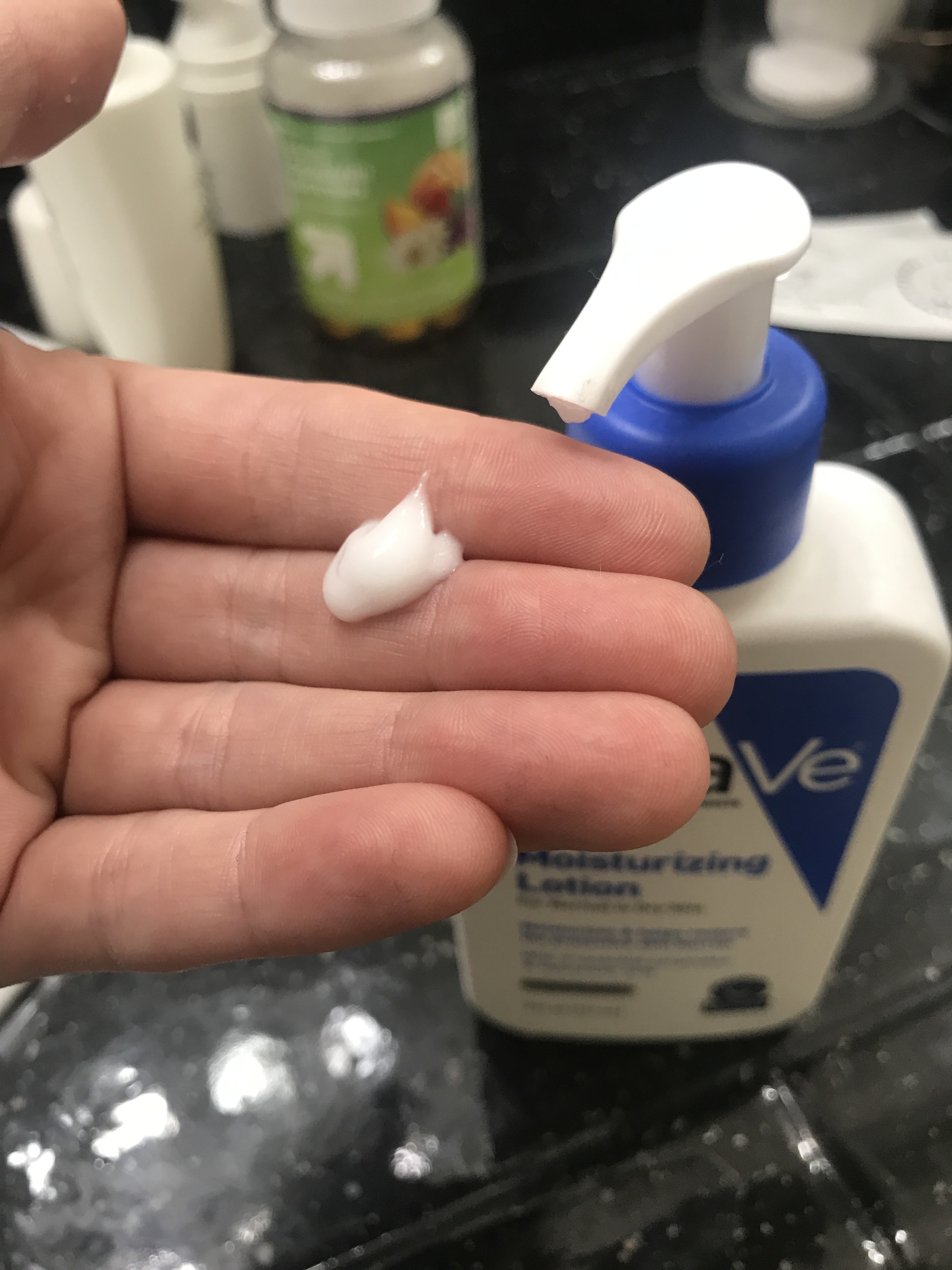 Both of these products contain hyaluronic acid, which helps push moisture to the surface of your skin. This keeps it healthy, hydrated, and "plump" in appearance because it's working to improve your skin elasticity. Whenever I don't use the daily lotion, I can see a visible difference in my skin. It doesn't appear as hydrated and firm. Instead, it'll look a bit dull. I'm not claiming this is a miracle product or anything, but for me at least I do see a subtle difference in using it!

When I was in high school, I had acne-prone and oily skin. I HATED using face lotion because my face already felt oily enough. While I haven't fully escaped from adult acne unscathed, I now understand the importance of keeping your skin hydrated even if it's oily or acne-prone. Both of these CeraVe products have never made me break out, which is a huge plus in my book! Whenever I'm experiencing hormonal acne around my period, I'll use a tretinoin cream, which makes my skin more sensitive. The CeraVe facial lotion helps calm down the sensitivity the tretinoin cream causes, and overall my skin appears clear and supple.
Talking about these products on a large platform won't help the issue of them selling out, but I guess now you have an idea of why they are selling out. It took a lot of trial and error to find products that worked well with my skin type, and these ended up working for me. I'd personally love to see CeraVe go eco-friendly with packaging in the future (lotion bars, perhaps?), but until then at least we can recycle. Let me know what your favorite TikTok skincare product is in the comments below!