People On TikTok Are Obsessed With Cooking Vodka Sauce, So I Found The Best Recipe And Tried It For Myself
From Gigi Hadid's recipe to Jon & Vinny's and Carbone's re-creations, I scoured TikTok until I found the perfect vodka sauce recipe!
If you frequent TikTok, especially the food side of TikTok, you might have noticed a lot of people making pasta with vodka sauce from scratch. It began ~trending~ when Gigi Hadid posted her recipe on her Instagram story. Then, people began making Jon & Vinny's vodka pasta as well as Carbone vodka pasta — both restaurants are famous for the dish.
When I stumbled across this vodka sauce recipe from @Jeremyscheck on TikTok, I was sold. I had to try it. In his video, he mentions that he's seen lots of users re-creating this pasta on TikTok but many are forgetting easy steps to make it "extra special." I was intrigued! I needed this extra special pasta IMMEDIATELY.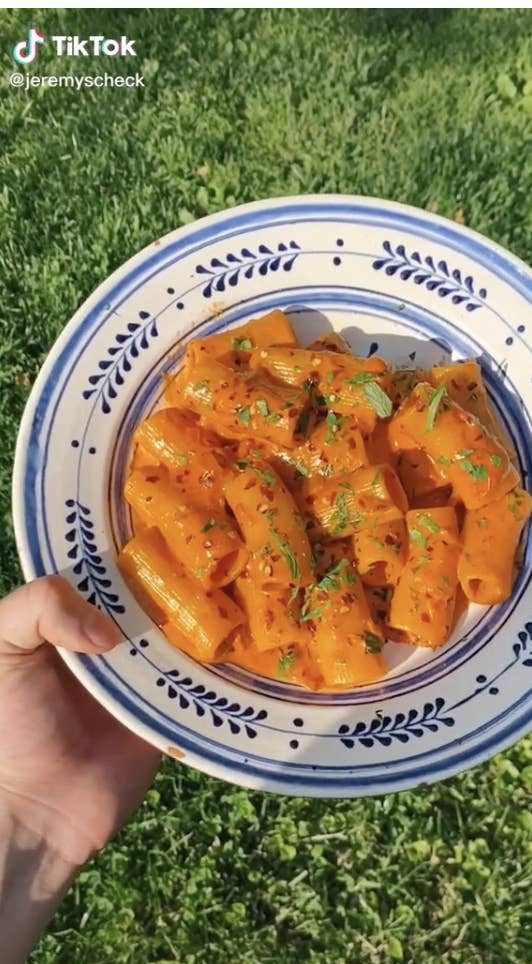 Jeremy is something of a pasta master on TikTok with more than 300K followers, so I knew this recipe was going to be bomb. First, he recommends frying off your spices in the olive oil to capture the flavor, so I did just that.
Next comes the tomato paste, garlic, vodka, and heavy cream. (Listen, I never said this recipe was going to be healthy.) While you're mixing this, you should be boiling your pasta noodles of choice.
As someone who has only had vodka sauce from a jar (I KNOW, SORRY), I wasn't used to reserving pasta water. I didn't see how it could make a difference — but oh boy, it does! Once your noodles are cooked al dente, you mix them in with your sauce and the reserved pasta water.
I was so proud of myself. Jarred pasta sauce NEVER looks like this. This homemade sauce coats the noodles so beautifully, giving them a thick and shiny texture that looks delectable.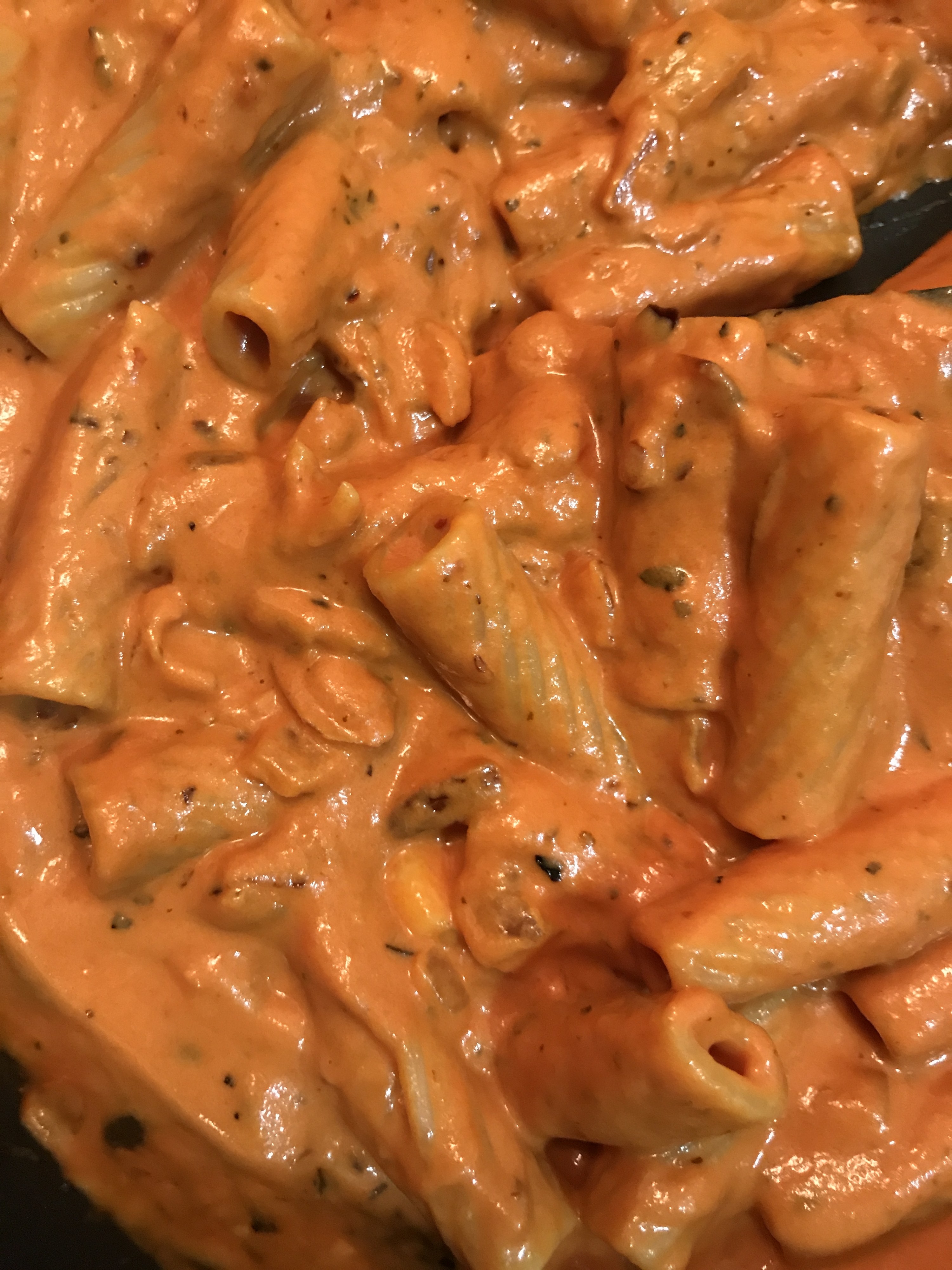 The final touch was adding Parmigiano-Reggiano cheese to the top! I was practically drooling over this by the time I finished. And I was NOT disappointed! This sauce is flavorful, thick, and incredibly tasty. I went a bit heavy on the red pepper flakes so I really felt the spice, but it didn't take away from the dish at all.
Honestly? This is a perfect, easy, and savory meal to prepare with your significant other for a date night or your family if you want to try something new. You'll feel like you're getting that ~fancy~ meal without going to a restaurant.
tiktok.com