This is Catherine and Allison from San Jose, California. They're two best friends who both had single parents. When Allison went to TikTok to explain how she and Catherine "Parent Trapped" their parents (aka set them up on a date), neither she nor Allison knew how much of a success it would be.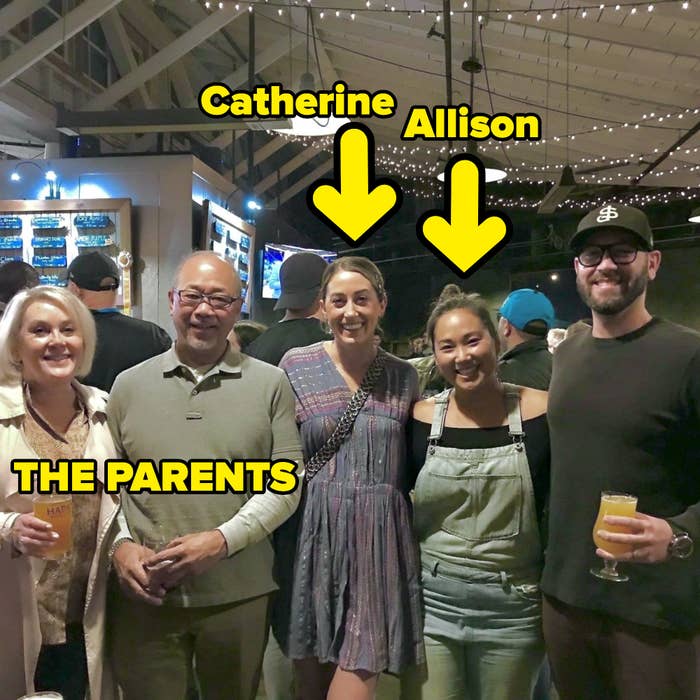 BuzzFeed spoke to Allison, who told us both she and Catherine are close to their parents. "We'd often discuss our mutual desire to help them each find love," she continued. "We hadn't even thought about introducing them. Her mom had always had bad luck with men, and my dad was so hesitant to even put himself out there. I think they had both been single for 10+ years. The more we talked about it, the more we realized they had a lot of very random things in common (their mutual obsession with Mamma Mia, their favorite jazz artist Diana Krall, and their deep love and connection to their favorite local restaurant, The Pastaria & Market.)"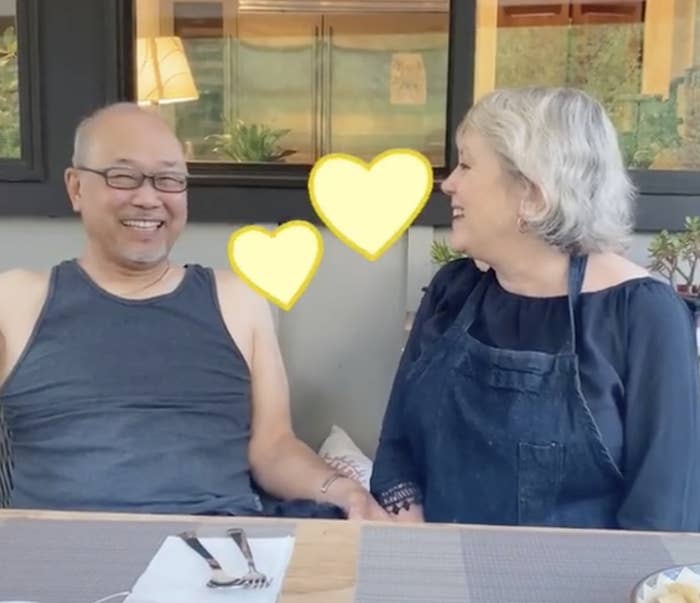 So how did these two best friends scheme their parents into a romantic date? "We knew they would be reluctant to go on a blind date, so it took us a while to figure out how to make it happen. We decided to stage an impromptu run-in at a local park concert to relieve any pressure. Plans fell through, so we decided to postpone the idea until further notice. The day the original plan was supposed to happen (Father's Day), we ran into them completely coincidentally at a local winery! We were shook! We knew it was meant to be somehow. Catherine's mom (Terry) agreed to let her give my dad her number, and the rest was history!"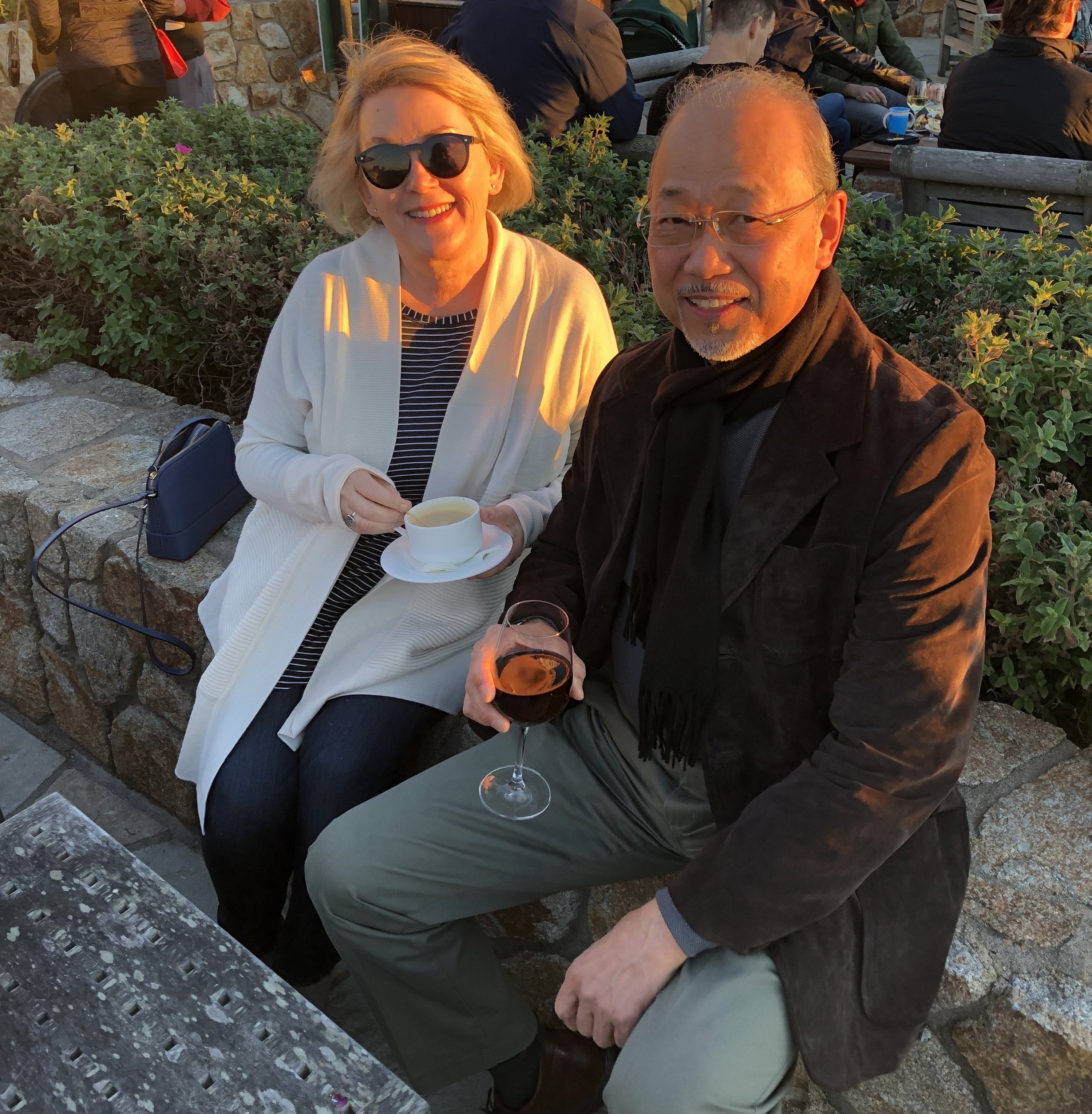 And their first official date was a success! "They went to The Pastaria & Market, a place that means a lot to Terry and her family. Coincidentally, it's also very special to my family. I worked there for 11 years, so they've been a part of my life for a long time. It was only appropriate that their first date happened there. When my dad showed up with Terry, the staff was texting me freaking out that he was on a date! Everyone loves Kiyoshi (my dad), and for them, it was like world's colliding. Two regulars on a date together!"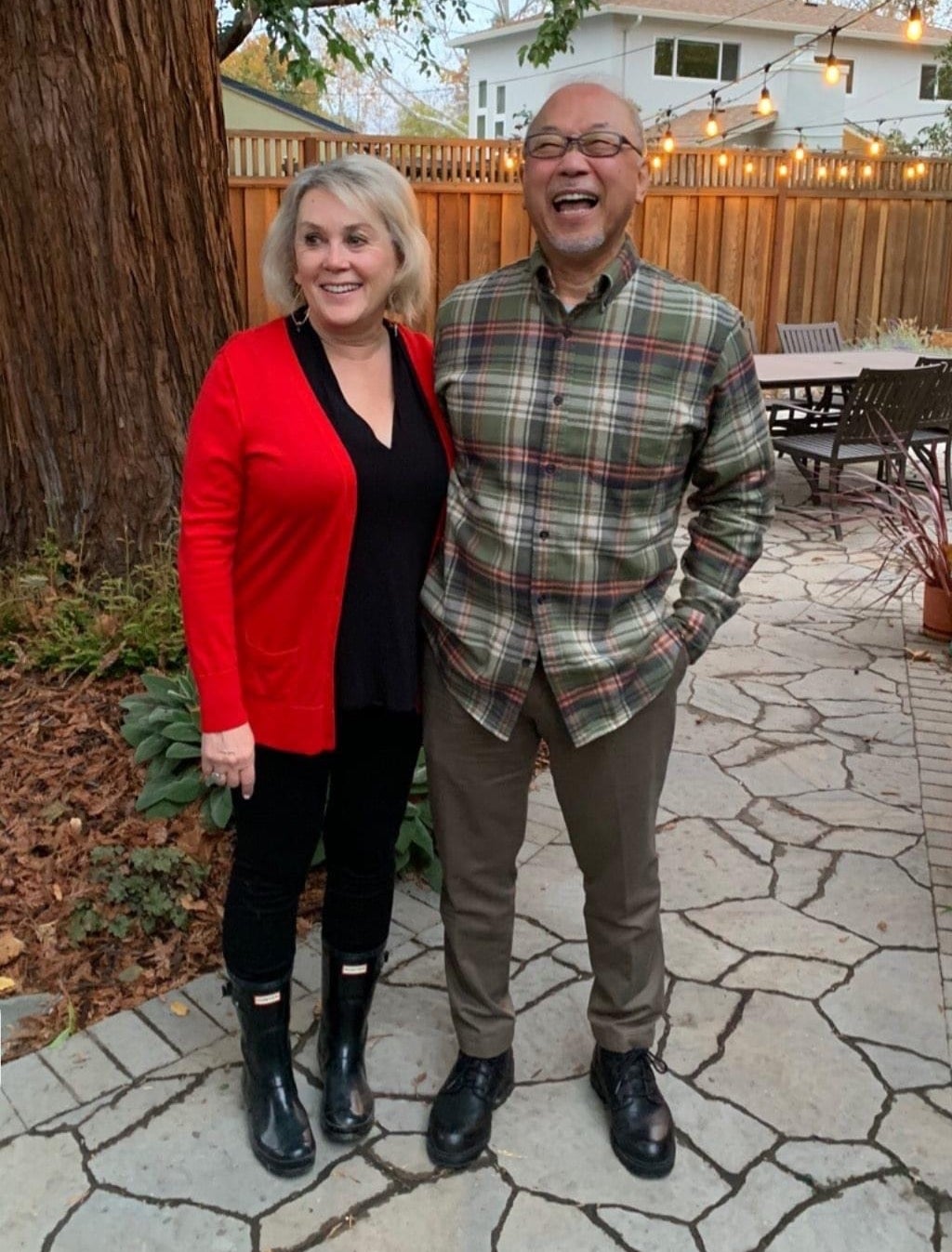 Although I know it's not QUITE the same as The Parent Trap, I can't help but thinking that this is Terry and Kiyoshi on their date:
As far as how their relationship looks now, Allison said, "They're so in love. They challenge each other in healthy ways to do things outside of their comfort zones. My dad doesn't consider himself very social, and Terry is a total social butterfly, which has helped my dad completely open up and try new things. My dad also provides more zen and calm in Terry's life. She appreciates how patient and kind he is — they pretty much do everything together now! We spend holidays and birthdays together as a family."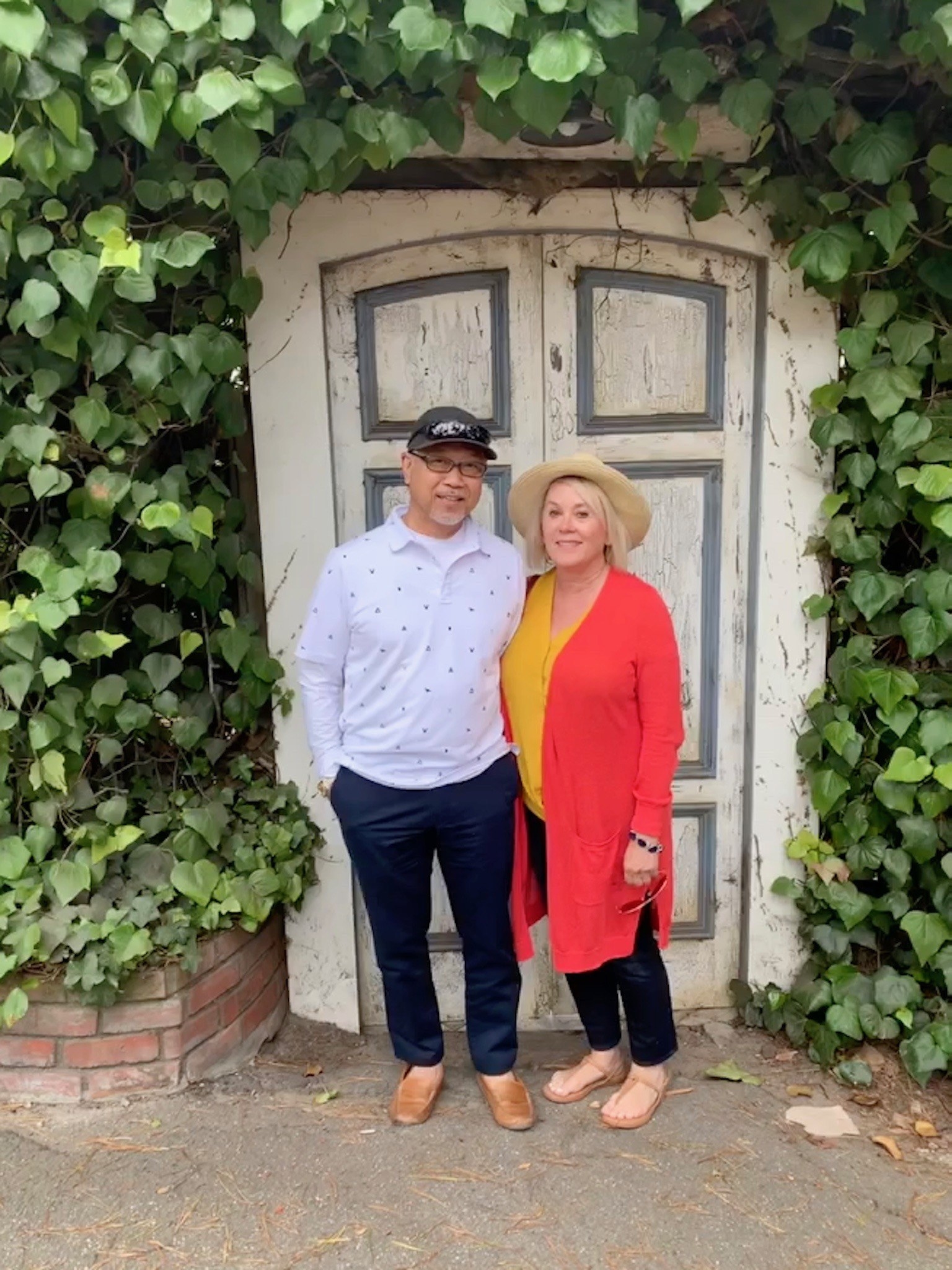 Allison has been blown away by the warm response to her original TikTok. "People were so inspired and grateful that I shared it. Although, I wasn't surprised, because our parents are the sweetest and their story brings so much joy!"
"I think one of the coolest things besides blending our families has been the openness of our blended cultures as well. Terry and her daughters incorporate their German traditions into their lifestyles, and we have many Japanese traditions that we share as well," Allison said. "Catherine and I also feel like we can take a step back and not worry so much about our parents, knowing they have each other (especially during COVID). Our lives have completely changed for the better, and we could have never imagined the amount of happiness that would have transpired from all of this. We're truly grateful!"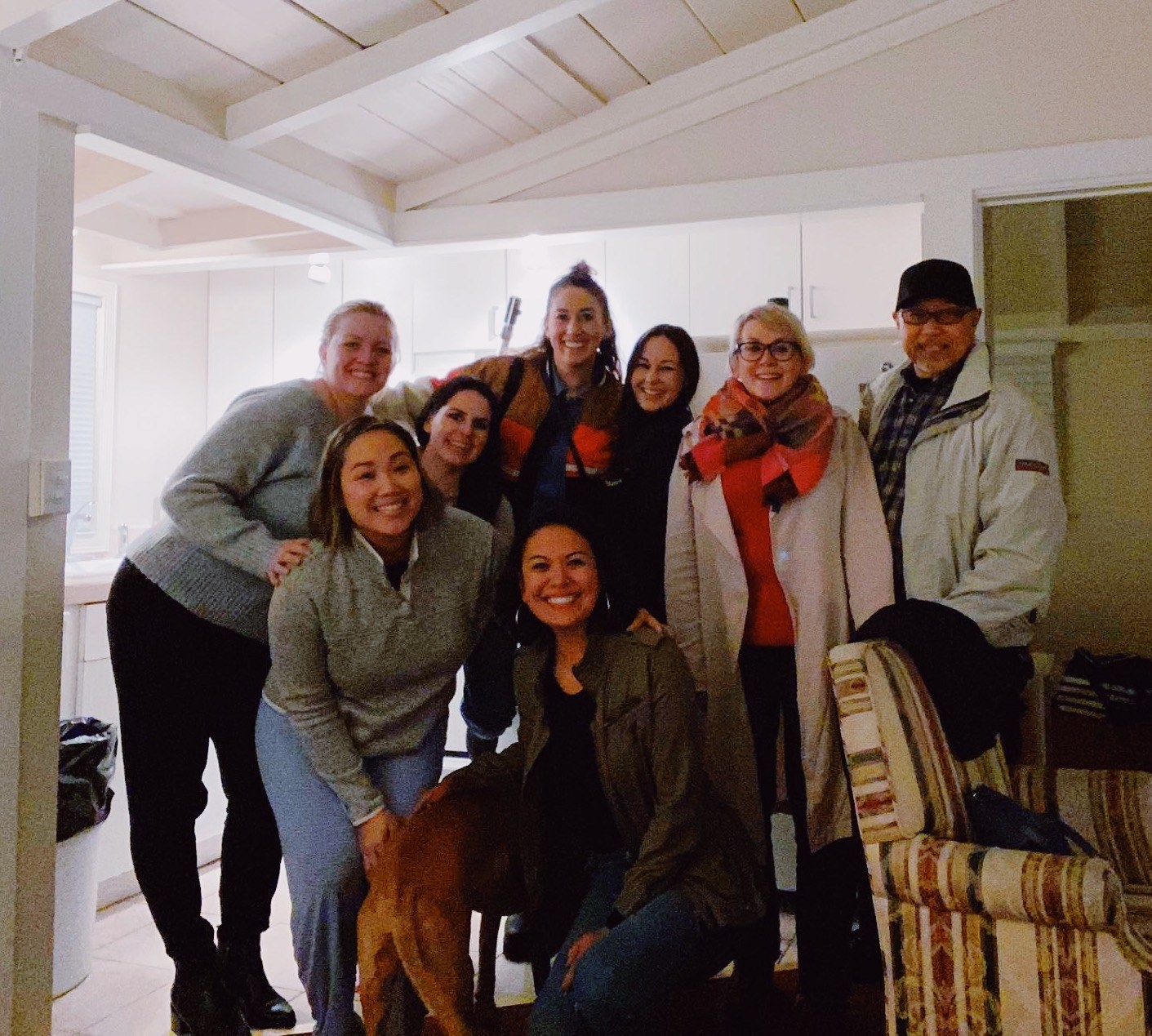 We love this incredibly wholesome story and are so happy Terry and Kiyoshi found love!!