This is Amy — a writer who was struggling on her latest book. But after taking her car in to get new tires, she ended up cranking out about 4,000 words in the waiting room.
Amy felt that working at Tires Tires Tires was helping her word count, so she took her friend's car in for an oil change, then her other car that was due for an oil change, then her sister's car that also needed an oil change.

"Devastation struck when I ran out of sisters, friends, and oil changes," Amy said. "However, with the last oil change, I had a delightfully awkward exchange with the kind gentleman that had helped me out 5 of the 6 times I had been there as a paying customer. He seemed somewhat amused of my tale and said he'd have to let the manager know of it."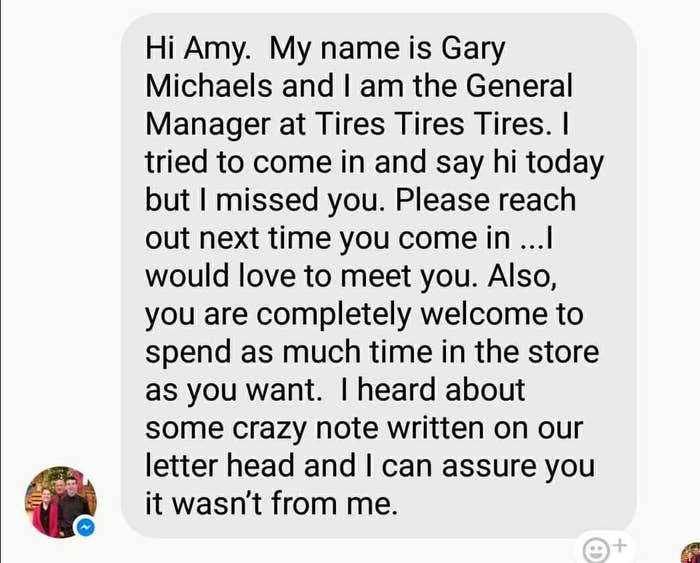 The tire shop embraced Amy with open arms, welcoming her as their "Writer in Residence" (aka she was invited to write in their customer comfort center anytime she wanted).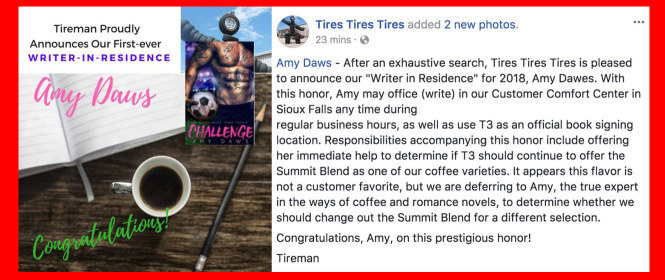 And Amy has cranked out many words there ever since!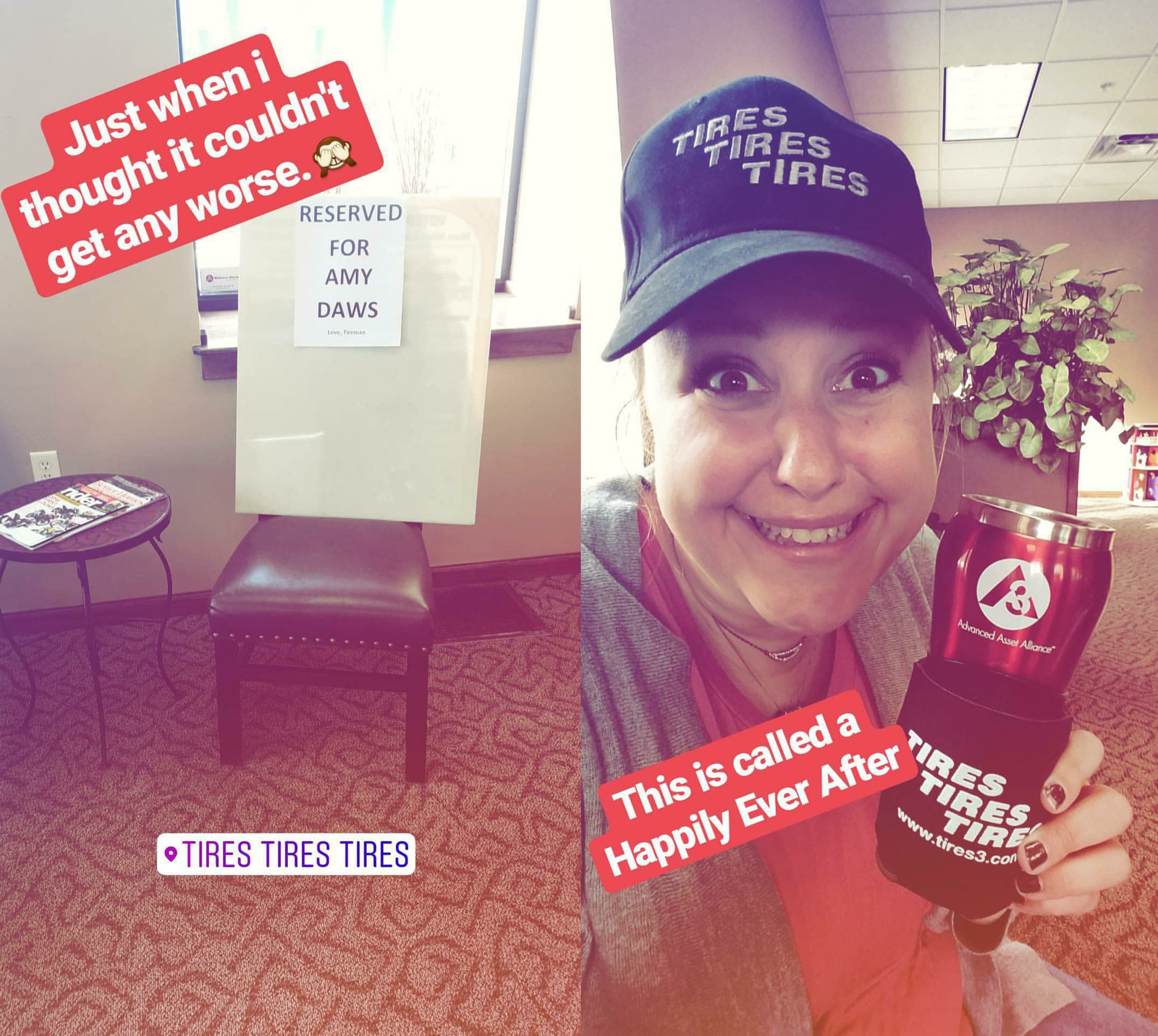 "I just found my happy writing place in a Tires Tires Tires waiting room and decided to tell people about it," Amy said. "With all the sad stories in the news, the thousands of things that get us down in life, sometimes, you just need to open up Facebook and have a laugh at a weird author appreciating the little things in life."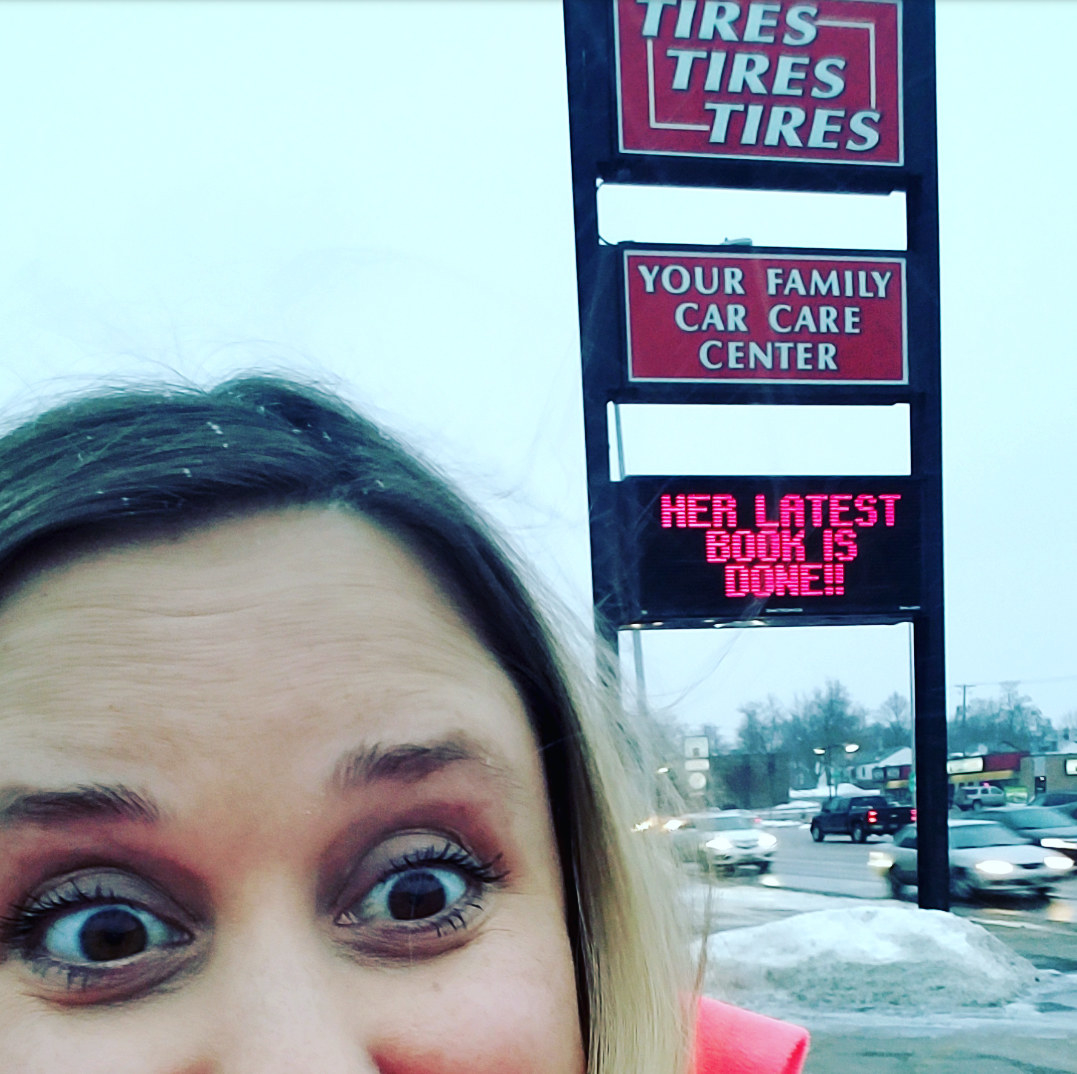 Basically, the moral of this story is that the next time you have writer's block...go get your oil changed!