One of the most important things about prom season is obviously the photos. It's an opportunity to dress super snazzy and hang out with you friends, so who WOULDN'T want to capture it forever on camera?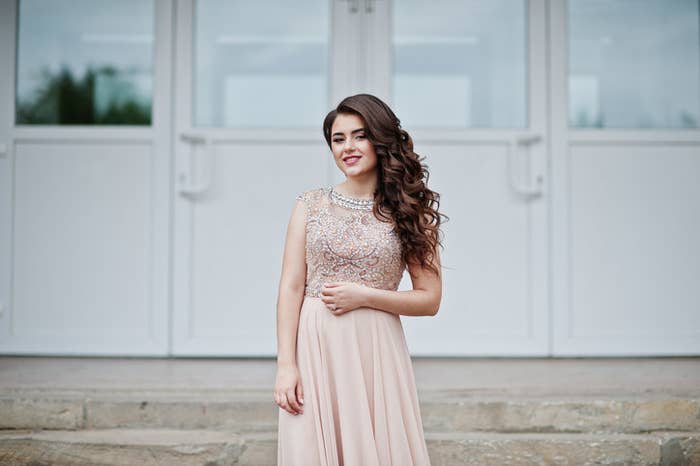 But this dad went the extra mile to make sure his daughter got the PERFECT shot. Claudia Casagrande captured her father Dan using a leaf blower to help her sister achieve a soft, windswept look, and it might just be the best prom hack I've ever seen.
Claudia told BuzzFeed, "It was my dad's idea to use the leaf blower. We were all outside taking photos and my sister said, 'I wish my hair was out of my face,' and the next thing we knew, my dad went into the garage and came out with the leaf blower! It was so funny that I had to catch it on video."
When asked if her sister Nadia was worried about her beautiful ~look~ getting messed up by the leaf blower before prom, Claudia said Nadia wasn't concerned. "My dad is always doing the most for us, so we were all for it!"
And if you're wondering how the photos came out? The answer is SPECTACULARLY:
Anyway, I think we all learned a valuable lesson here: Garden tools are our friend.