Tiffany Nicole and her husband say they own the United States' largest collection of replica wands from Harry Potter, and it's basically WIZARDING FAN GOALS FOREVER.

Tiffany first said on her Facebook page that — to the best of her knowledge — she is the first person in the United States and the second person in the world (other than Universal Studios Florida and London) to own all of them.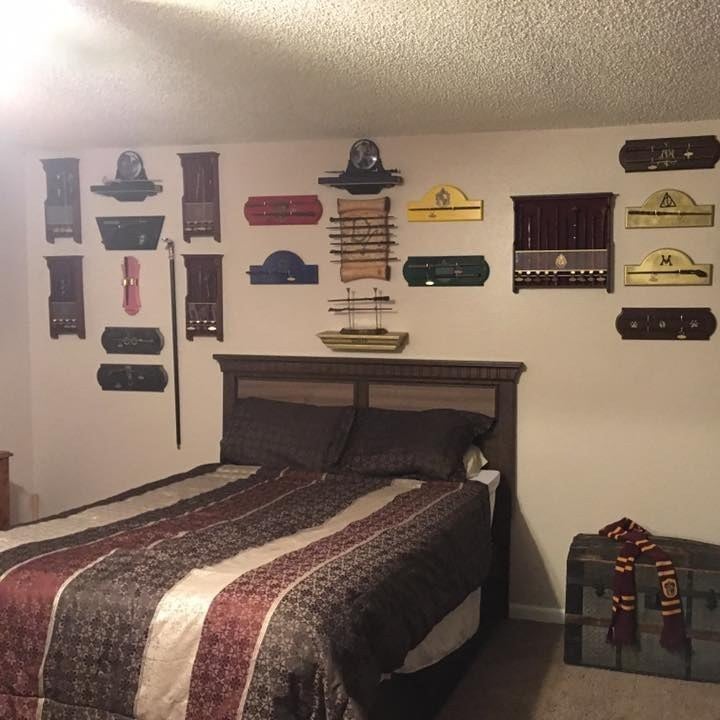 JUST LOOK AT THAT BEAUTIFUL BEDROOM DISPLAY.
"My husband bought me my first wand for Christmas in 2013," Tiffany told BuzzFeed. "And then last year for our anniversary he was away for training and had the Elder Wand shipped to me."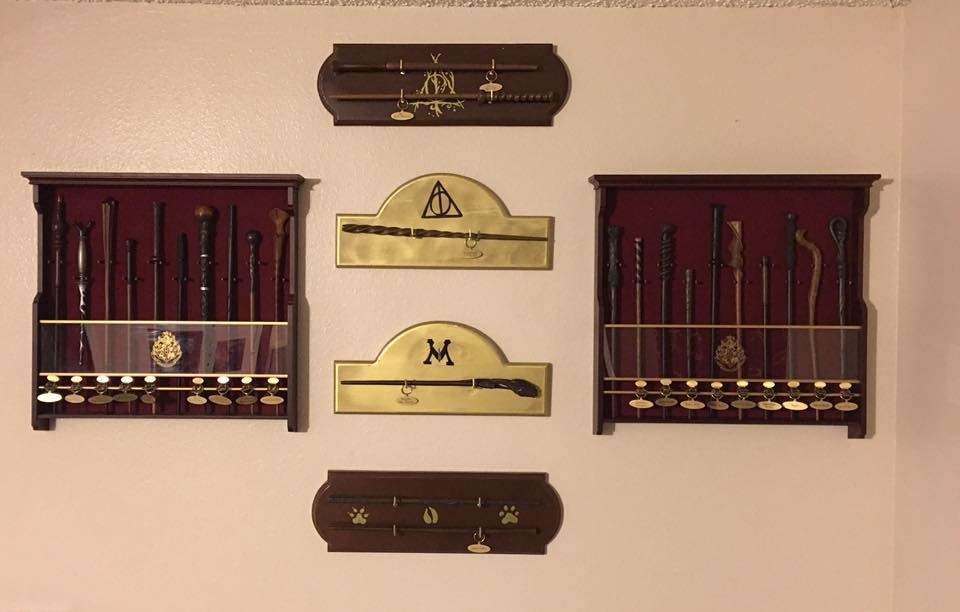 In total, the couple own 65 wands. The collection (including the DIY displays they made) is worth around $4,000.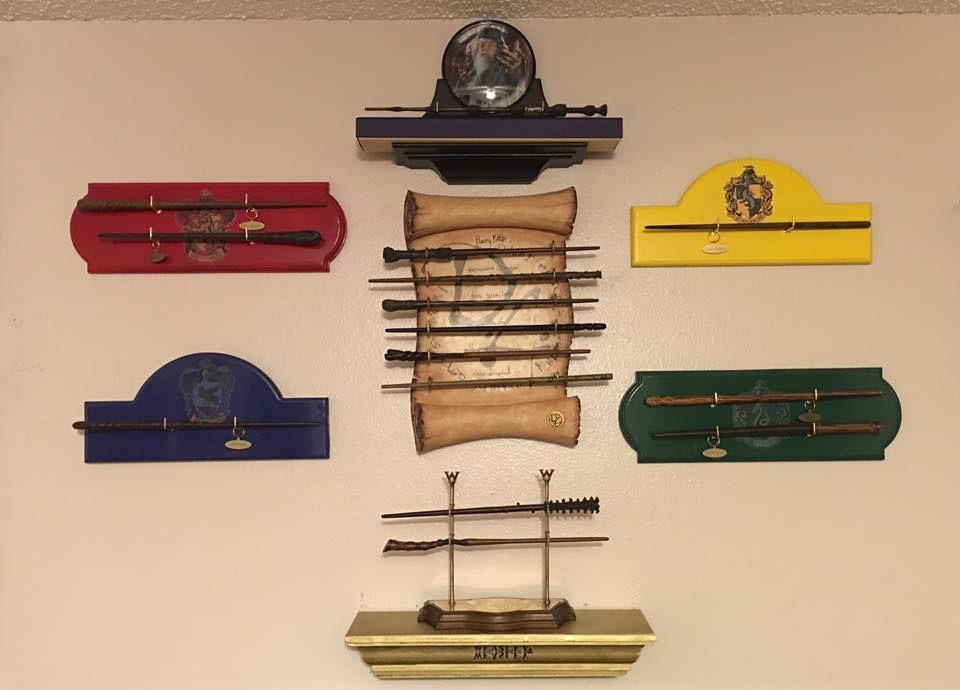 As megafans, Tiffany and her husband have already begun planning their first trip to Universal Studios Florida for spring of next year.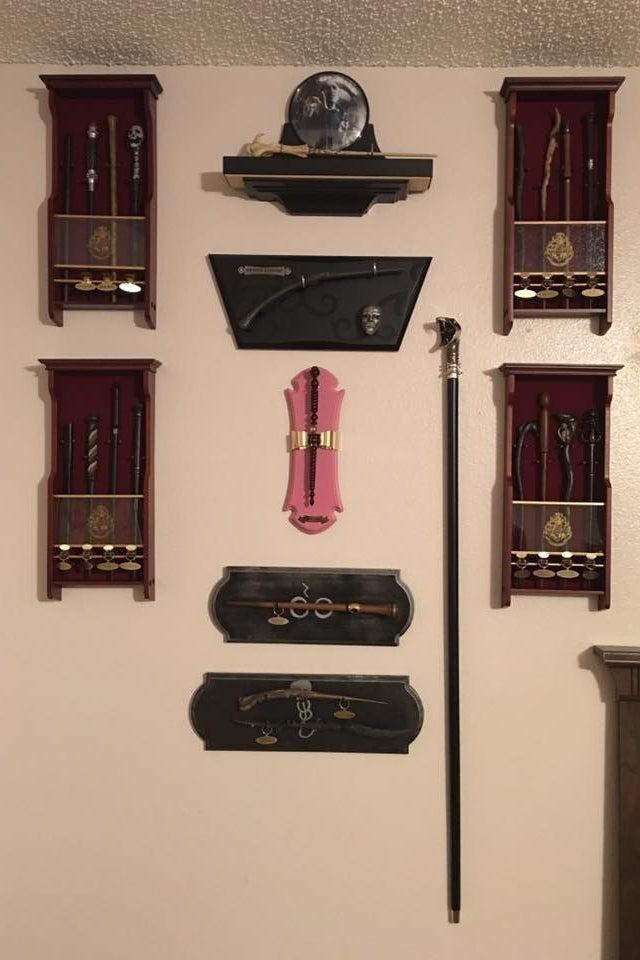 And the displays they've created are truly magical. JUST LOOK AT THIS GRYFFINDOR ONE: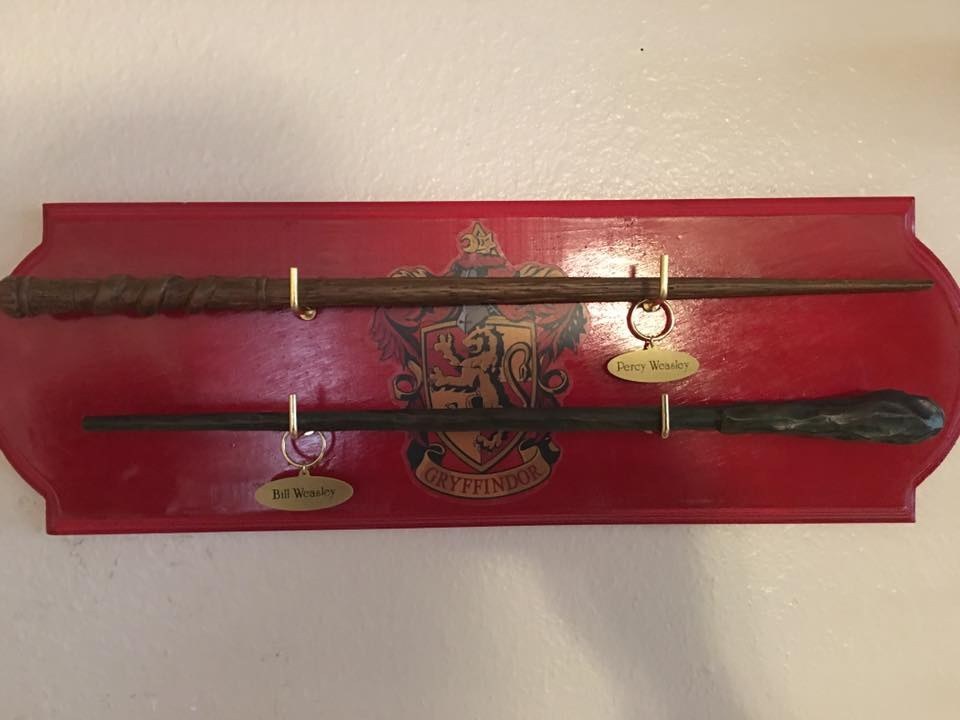 Cho Chang's wand is gracefully hung on this DIY Ravenclaw display...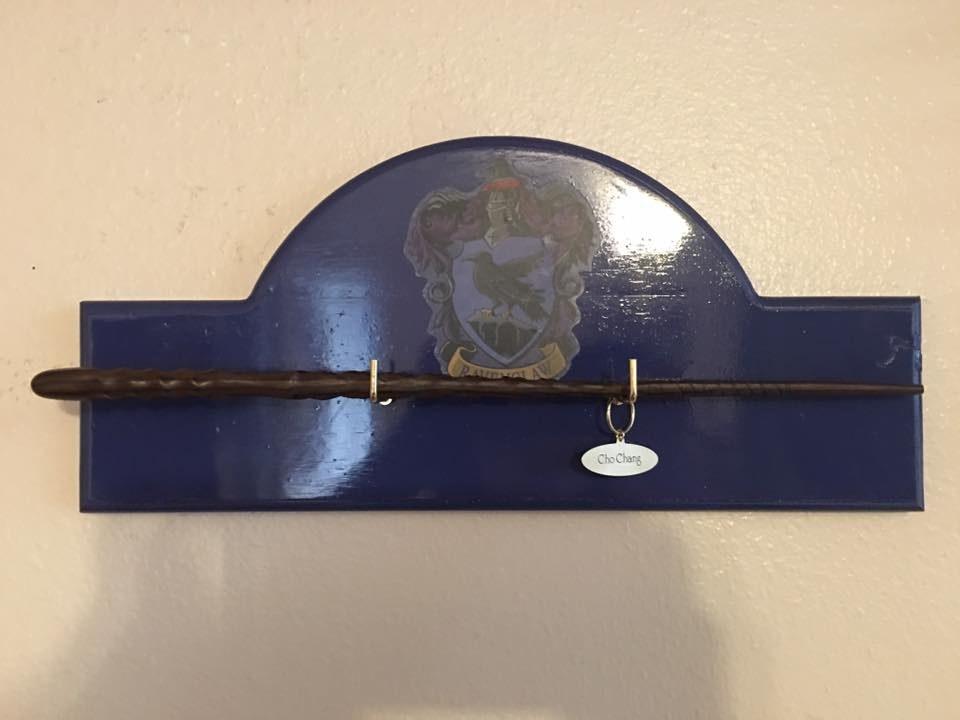 ...and Crabbe and Goyle's live on this BRILLIANTLY crafted Slytherin case.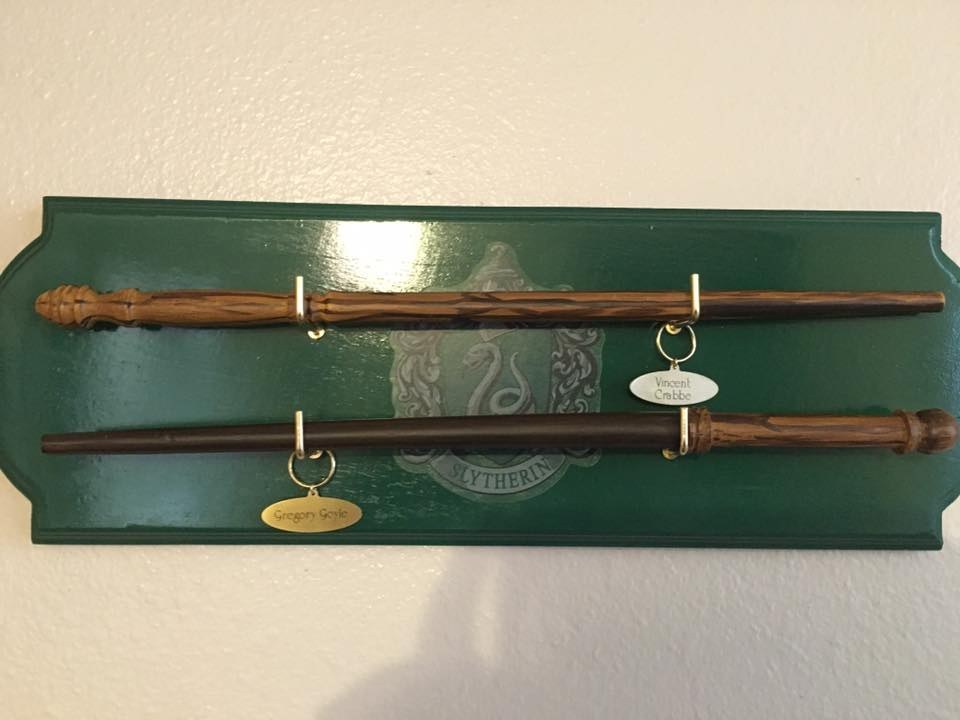 JUST LOOK AT THIS ELEGANT AND DARK DEATH EATER DISPLAY: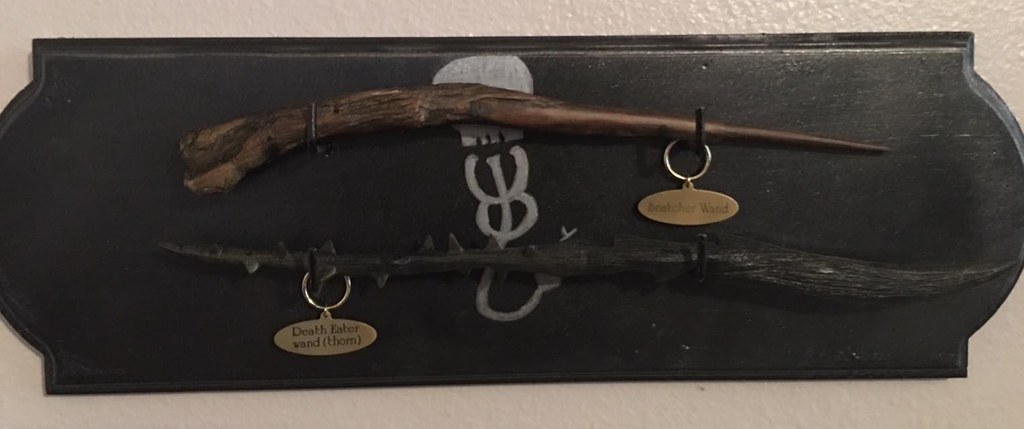 Kingsley Shacklebolt's wand lives majestically on this beautiful gold display...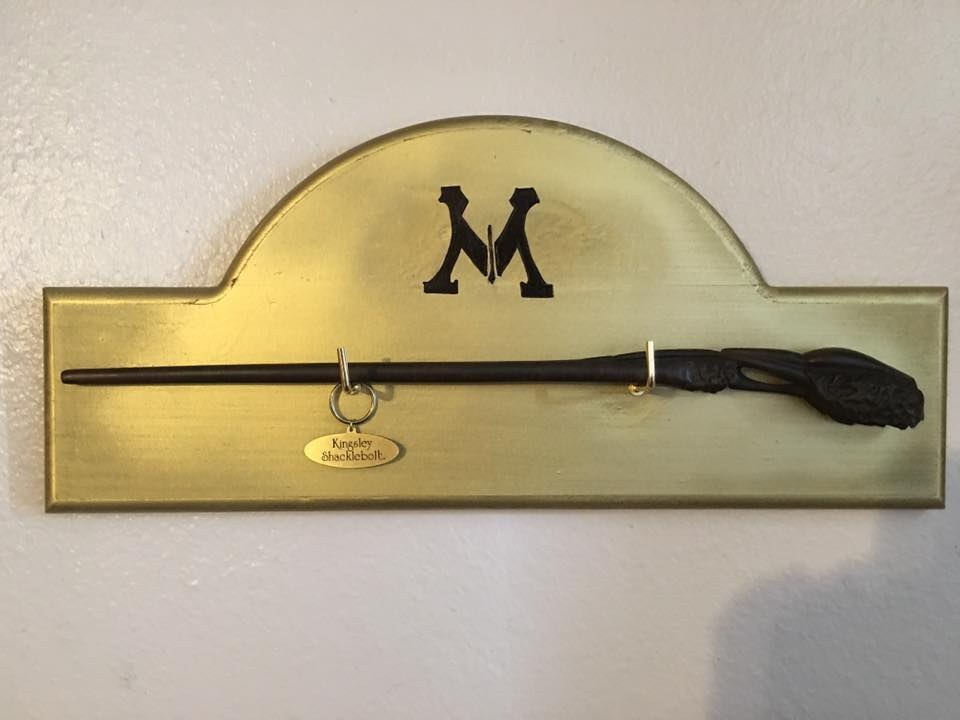 ...and everyone's favorite parents, Molly and Arthur Weasley, have theirs proudly hung here: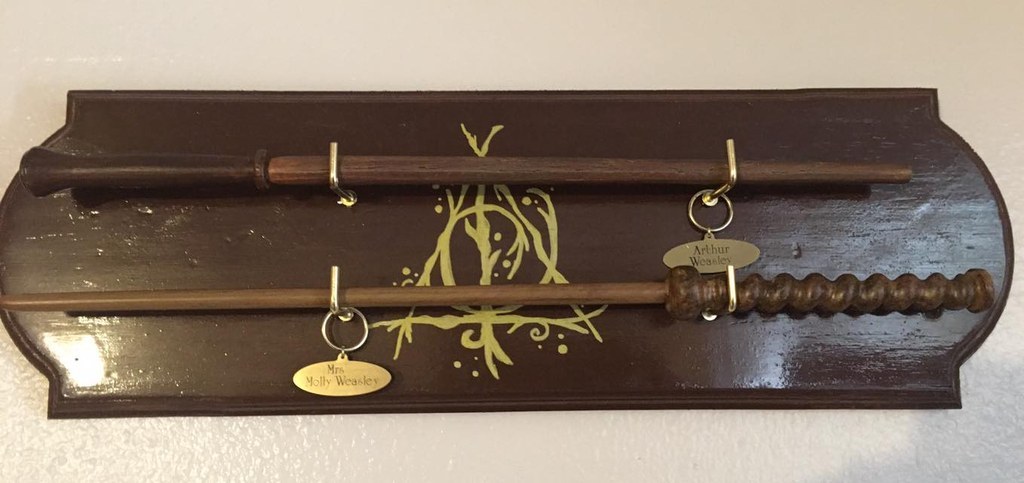 Tiffany and her husband have not only given us Harry Potter nursery goals, but truly magical relationship goals as well.