We all know Scrubs as one of the greatest medical sitcoms on television — as well as one of the greatest ~bromances~ on television to date.
Well, get ready to FEEL YOUR FEELINGS, because there was a mini Scrubs reunion last night!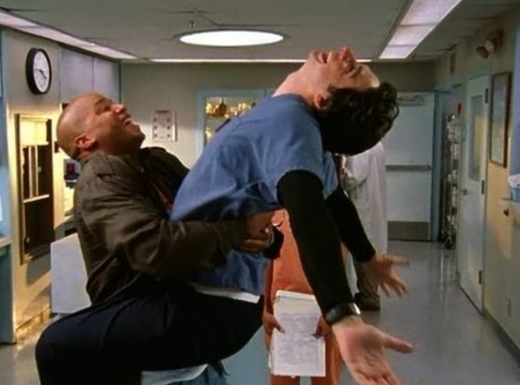 Sarah Clarke, who played Dr. Elliot Reid, tweeted that the gang was back together for a ~steak night~ — AND JUST LOOK AT THIS BEAUTIFUL, EVERLASTING FRIENDSHIP.
Zach Braff, who played the infamous Dr. "J.D." Dorian, tweeted another picture simply captioning it, "Eagle."
Bill Lawrence — the legend who created it all — was very sad that he couldn't attend, however.
Twitter had a LOT of nostalgic feelings about the reunion, to be honest: