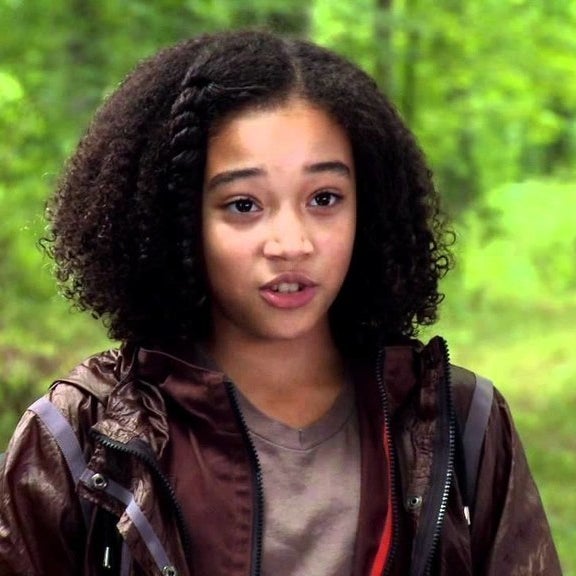 Amandla plays the role of Maddy, who has a life-threatening illness that confines her indoors.
But Maddy begins to wonder what lies behind the protective walls of the home that keeps her alive.
Things begin to change when a ~cute boy~ moves in next door.
But because of her illness, her mother won't allow anyone to visit her daughter. Even nice, handsome boys named Olly that come bearing bundt cakes.
However, OLLY PERSISTS. And Maddy and he begin to communicate through text messages...
...where she shares WHY she is always inside.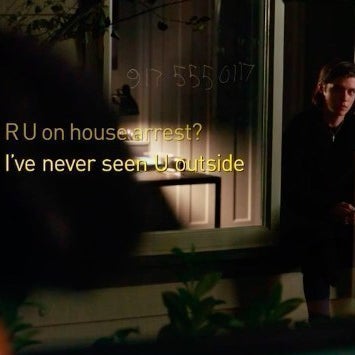 But her nurse, Carla, believes Maddy should get to ~live a little~. So when her mother isn't home, she invites Olly inside.
Except Maddy's mom finds out and gets pretty angry with Carla.
Which makes Maddy realize that she wants to LIVE, so she does something DRASTIC...
...and goes with Olly to see the ocean.
Except Maddy is still sick, so things look like they take a turn for the worse.
And of course her mother finds out, but all she really wants to do is protect her daughter.
But in turn, all Maddy really wants to do is live life outside the confines of her home.
However, we'll have to wait until May to see what happens to Maddy and Olly.
ALSO THE MUSIC IN THE TRAILER IS PERFORMED BY NONE OTHER THAN QUEEN BEYONCÉ, SO EXCUSE ME, BUT THAT ALONE IS ONE IMPORTANT REASON TO WATCH.
Anyway, you can catch the entire movie in theaters May 19!