This Texas Woman's Car Is Now Trapped Under A Block Of Ice After A Pipe Above It Burst
That's a lot of ice.
If you somehow haven't heard already, Texas has been experiencing a lot of extreme winter weather lately.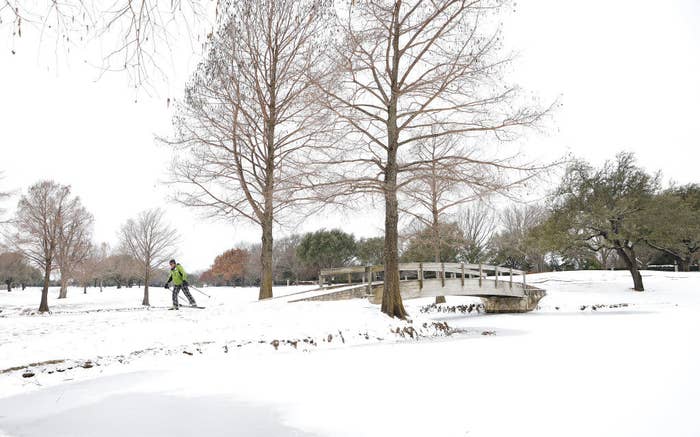 "Before the ice storm, I parked this car on the top level of my apartment parking garage and stopped driving it because I got a new car," Kiana told BuzzFeed. "Little did I know, the pipe above the car burst right when the storm hit — and nobody told me that it was leaking on my car."
"I found out about it when I saw it on the news because I have been driving my other car that's located on a different floor of the garage. It's still frozen. I'm going to just wait for it to thaw out before doing anything that might damage the car more."
Here's hoping that there's minimal damage under all that ice!