Stranger Things fans in Los Angeles: REJOICE. I'm here to let you know of a brand-new and really cool, social distanced–approved immersive experience that just opened.
The Stranger Things: Drive-Into Experience takes place in downtown Los Angeles, 100% from the safety of your car and allows you to take part in a theatrical narrative that combines all three seasons of the show.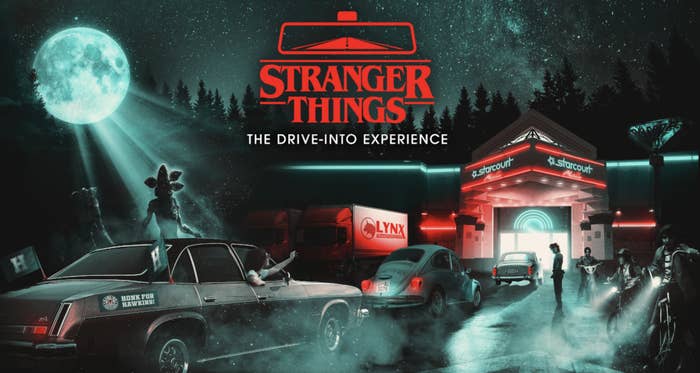 Without giving away major spoilers of the story, here's what you can expect: You've been invited to a Hawkins class reunion, and you're meeting your fellow classmates at the Starcourt Mall. When you arrive, there are tons of characters directing you where to drive and park, plus a pre-show that you can enjoy — simply tune into the radio station to hear what's going on.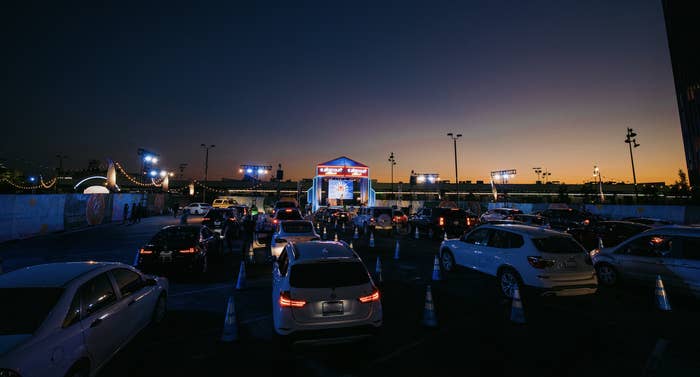 We were given a menu and some of our "classmates" working at the Starcourt Mall came to take our order. (Everyone was wearing masks, FYI, and you are asked to wear one if you're rolling your window down/interacting with characters.) We got the mall pizza and a soda, then waited for the event to begin.
And while you wait, you might just see some familiar faces walking around! Eleven and Max were asking people in cars if they'd seen Mike.
Without giving away the coolest bits of the experience, you're directed to go through different levels of a decked-out parking garage, where the narrative begins.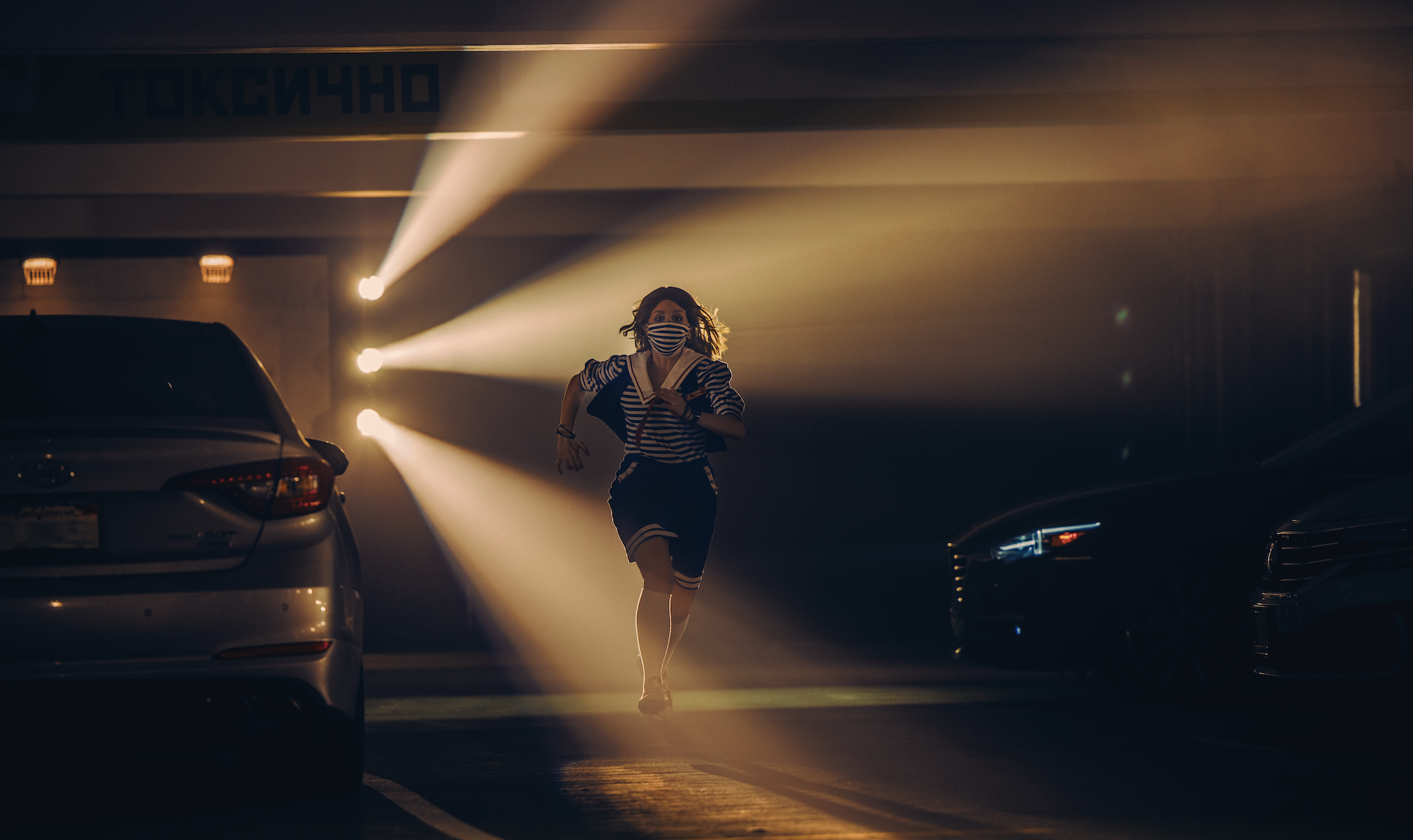 Of course, Steve, Robin, and Dustin are there.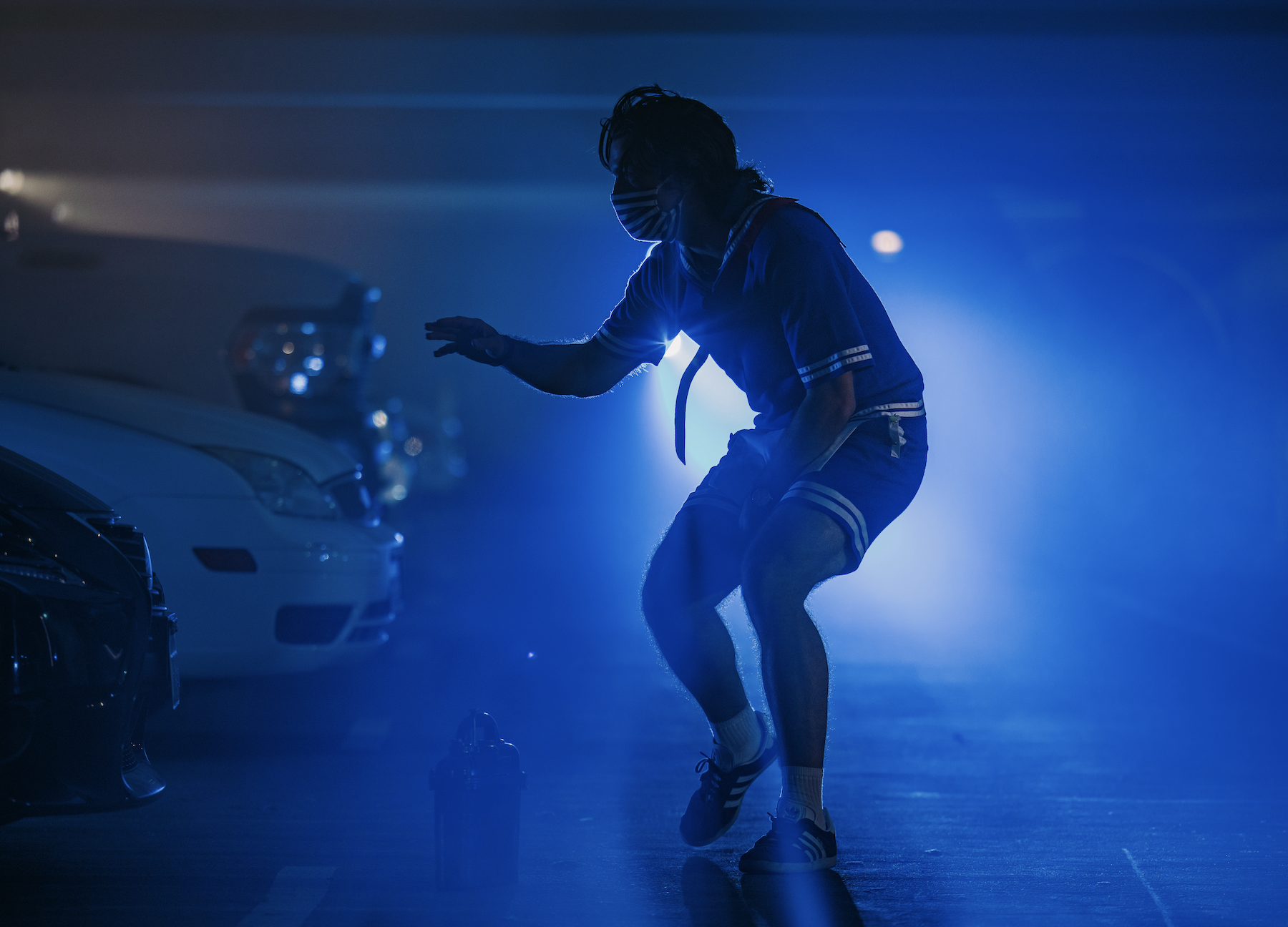 Expect to get a few jump scares and encounter some ~intimidating~ Russians.
This all leads to the final act, where you'll encounter some familiar good-versus-evil scenes and incredible performances. And if you're expecting to see a demogorgon — you're in luck. Spooky!
Overall, we had a fantastic time! This "drive-into" experience lasts a little over an hour. Tickets are currently on sale for general (starting at $30 per person in a vehicle) or VIP (starting at $67 per person). With the VIP experience, you receive fast track entry, a swag bag filled with collectables and a T-shirt, a Bluetooth speaker shaped like a cassette tape, food and non-alcoholic drink, and a photo op.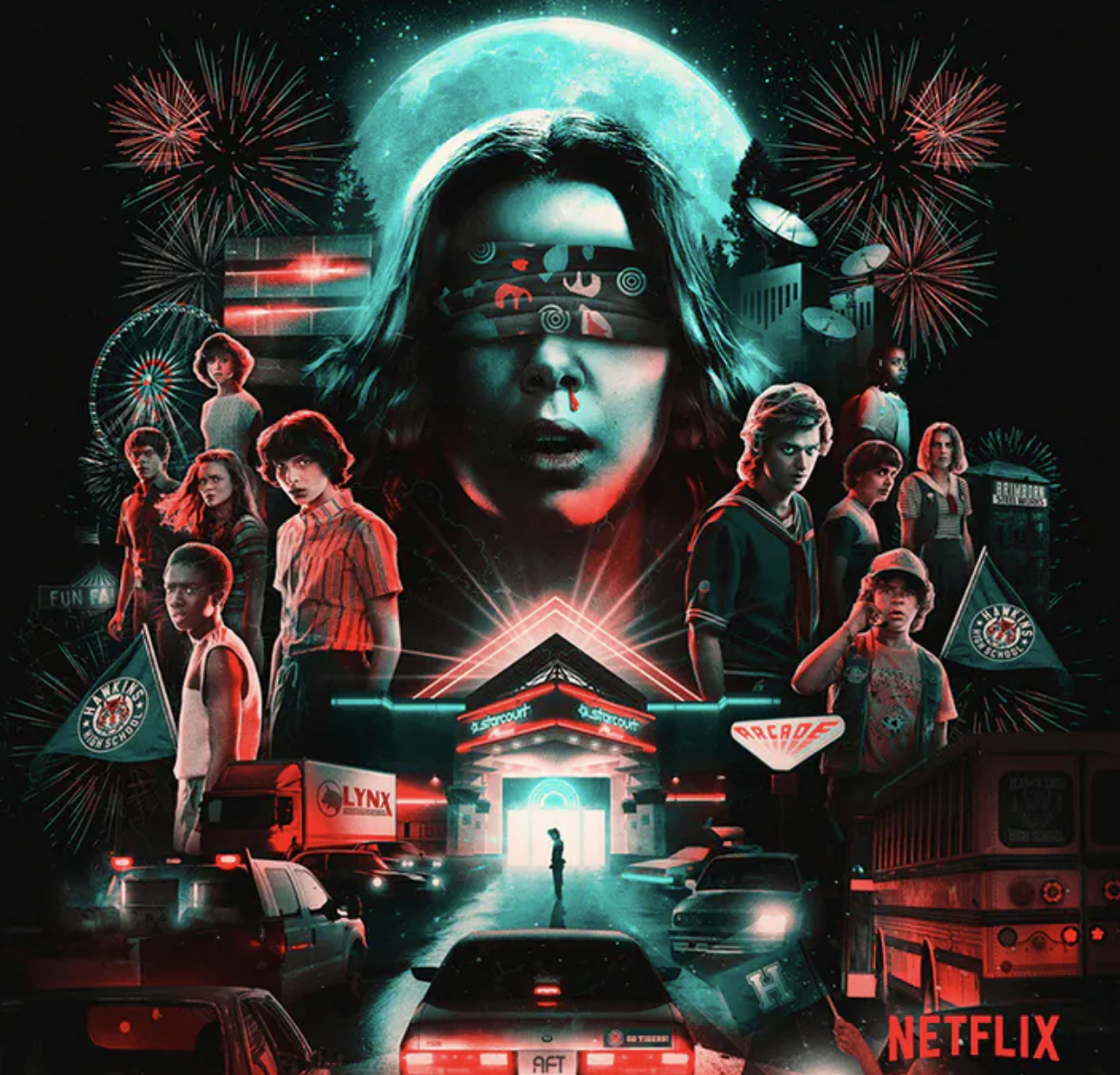 This was a great way to get out of the house while taking part in a socially distanced activity! You can learn more about the Stranger Things experience here.