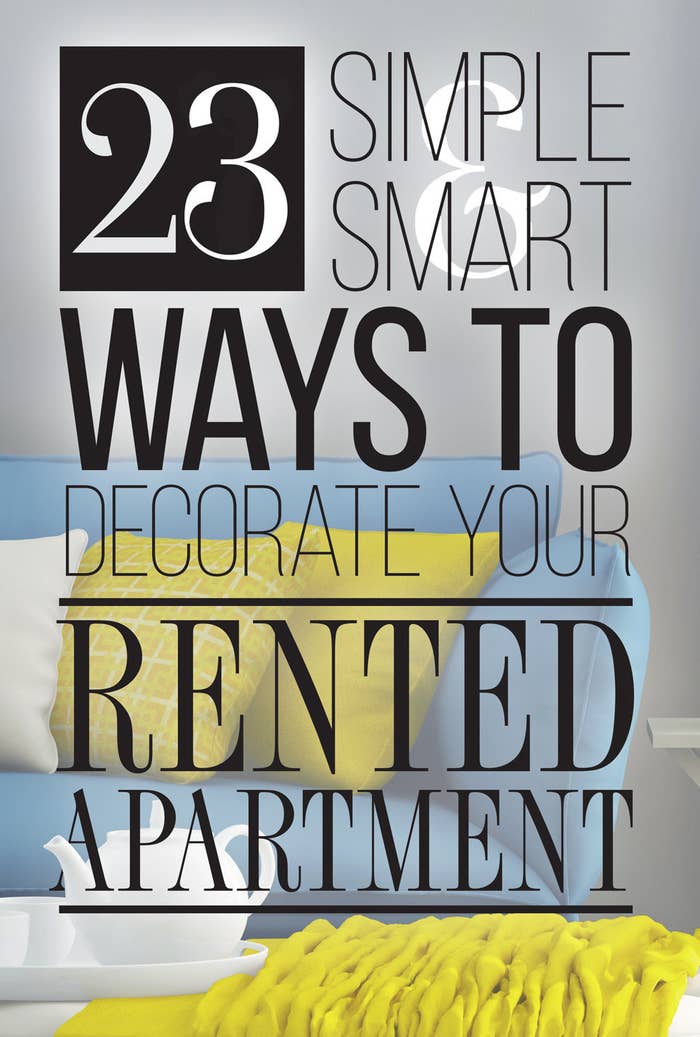 1.
Self-adhesive tiles can change the look of your entire kitchen.
2.
Use Command hooks and a curtain rod as a damage-free way to make walls a little more ~fancy~.
3.
Or use those same Command hooks to hang decor from a plain wall.
4.
An adjustable tension rod is the perfect accessory for a hanging garden.
5.
Peel-and-stick wall decals work wondrously for statement pieces...
6.
..."wallpapering" a bathroom...
7.
...or for adding bold stripes without paint.
8.
Temporary rustic deck tiles are sure to spruce up your balcony.
9.
Contact paper is another ideal solution for adding a bit of character to your walls.
10.
Or bland white furniture, for that matter.
11.
And painting contact paper is the perfect damage-free way to create the chalk wall of your dreams.
12.
Display wall tapestry to give a room some coziness and comfort.
13.
Or add both color and texture with a bold curtain.
14.
You can even add some rustic charm by decorating with a faux brick wall.
15.
Create a bit of dimension with a bright floral piece.
16.
Or brighten up a boring corner with a larger floral display.
17.
Instead of nailing shelves into a wall, display your items in a beautiful bookcase.
18.
Or you can showcase your things on a sophisticated bar cart.
19.
Prop a statement mirror on a table to add character to a room without destroying your walls.
20.
You can use standing ladders to create shelf space for a desk...
21.
...to stylize a bedroom...
22.
...or as a vertical garden that creatively displays your plants and herbs.
23.
Finally, add caging to your wall with Command hooks for a damage-free way to display pictures...