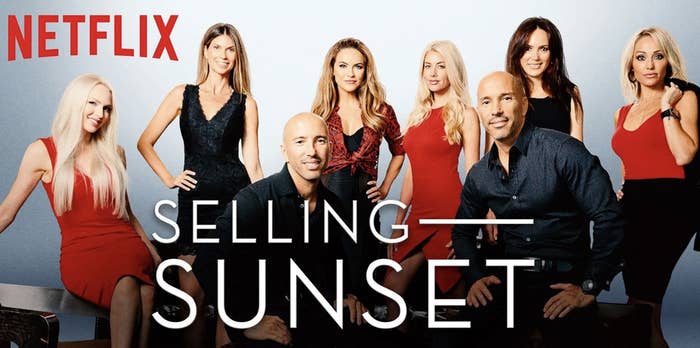 1. The first time Heather met Davina, she started asking her really personal questions about her life.
2. There are about 15 people total who work for the Oppenheim Group, and it's not just women. There are even a few guys that we don't see.
3. According to Heather, COVID slowed sales down, but everyone at the Oppenheim Group is still working.
4. Davina says she's seen a slight decline in prices, but nothing "dramatic."
5. Jason is the best at selling homes out of everyone. He's been in the industry for more than 10 years.
6. In Season 3, Heather said the girls have sort of formed "cliques" as seen in the show, and that there has "definitely been separation."
7. Heather said she was shocked and heartbroken when news of Chrishell's divorce broke. Both Heather and Maya felt deeply devastated for her.
8. Because Heather's fiancé Tarek films on HGTV, the networks had said the couple couldn't be in each other's shows. However, Netflix and HGTV came to an agreement for Season 4, and we will see Tarek in one episode.
9. Heather says the drama on the show is all "organic."
10. Season 4 has not been filmed yet.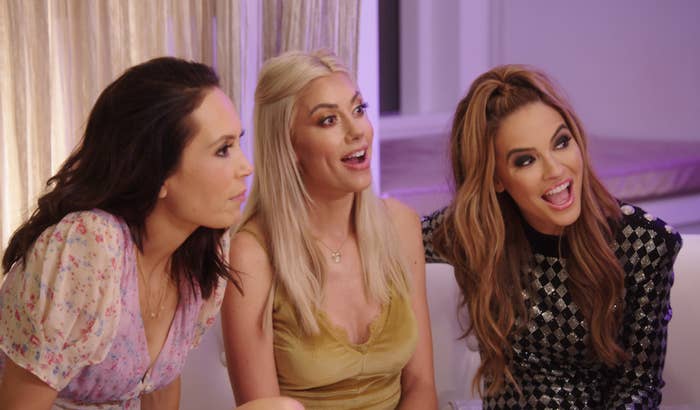 11. Christine met Jason through a friend at a point where she was ready to give acting and modeling a break.
12. Christine loves "bringing it" (aka the drama) because she knows that's what's good for TV.
13. Christine has always been "so extra" — especially when it comes to fashion.
14. Christine spends $1,000 a day on glam, and that doesn't include wardrobe.
15. Mary and Christine used to be roommates and lived together for two years.
16. Christine and Mary have grown apart since the show, and Christine says it's a little sad.
17. Christine hopes that she and Chrishell can repair their relationship and come together in Season 4. Currently, Chrishell has Christine blocked on all her socials.
18. Brett has left Oppenheim and started his own brokerage.
19. Because of Jason and Brett's business divide, Season 4 will most likely be the juiciest season ever.
20. The pilot of Selling Sunset sat around for a year before Netflix picked it up. Christine says a lot of them had forgotten about it and didn't think it was going to go anywhere.
21. Everyone (except Mary) has to go find their own listings.
22. Davina and Christine have been making a lot of banana bread together during quarantine. (Relatable.)
23. Davina is currently in a "neutral place" with Mary.
24. Mary said she hired a security guard for her wedding because if any big drama started with the girls, they would be escorted out.
25. Jason said that if he knew the show would focus so intensely on their personal lives and relationships, he would not have signed up.
26. Because of COVID, the cast isn't sure when they will begin shooting Season 4.
27. Seasons 2 and 3 were filmed simultaneously but split into two seasons.
28. Maya said there was talk about an idea of Selling South Beach in Miami but ultimately doesn't know what will happen.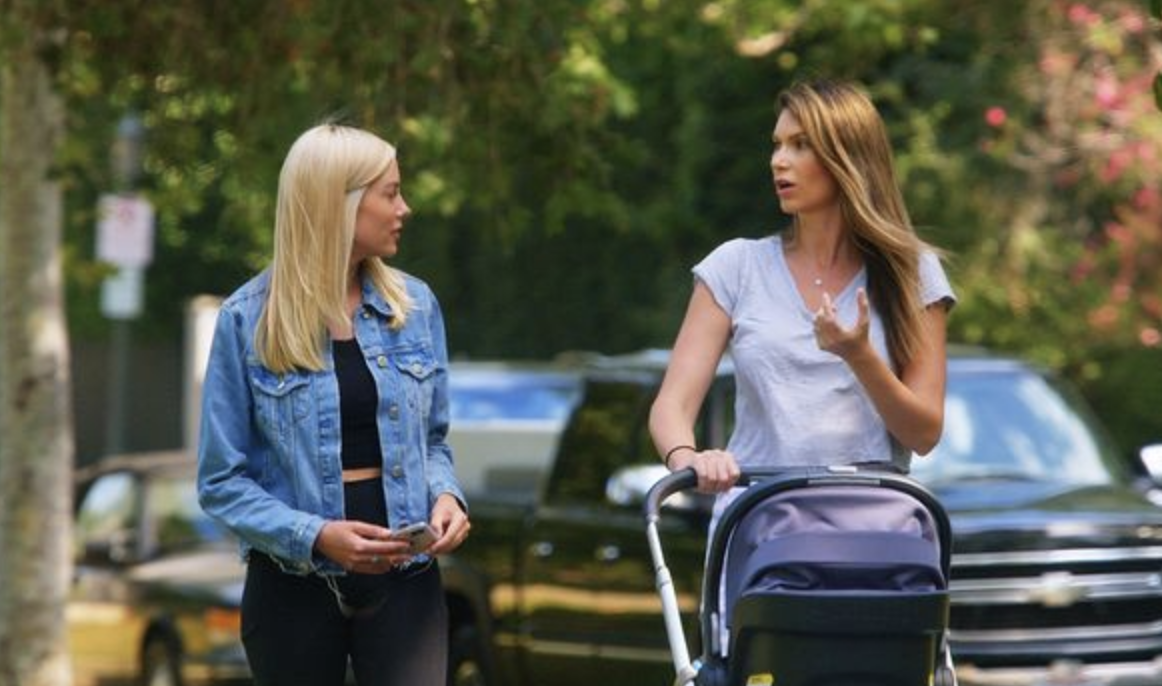 29. Heather says she will not go work for Brett's brokerage.
30. Davina says she doesn't know what she'll do in regards to her loyalty to the Oppenheim Group.
31. Amanza says Chrishell has been through a lot in her life and it's hard to watch one of your good friends go through so many tragic things.
32. The Oppenheim Group sold the home of one of the women from Real Housewives: Lea Black.
33. Jason is selling Orlando Bloom's home right now.
34. Christine says sometimes it takes two hours to do her intricate ponytails.
35. Finally, while the cast can be "nudged" to address something in interviews, what they say isn't scripted — they say how they feel in the moment.