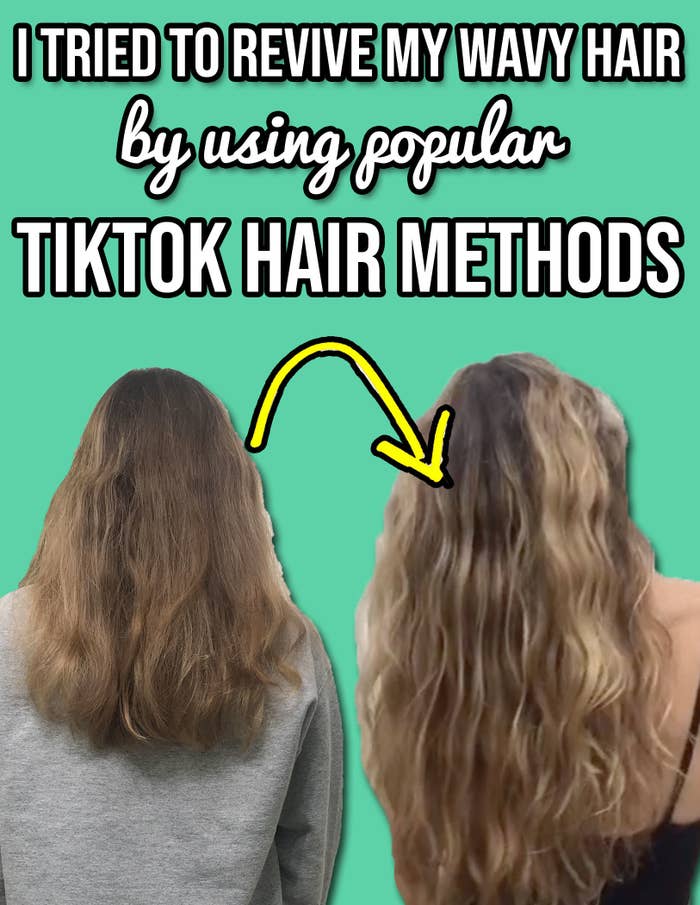 Hi, I'm Farrah, and since quarantine started, I have not been using my blow-dryer. Why? Because I am going absolutely nowhere and seeing no one, so why put time and effort into applying more heat damage to my hair? It was around May that I had an idea: I'm going to try and revive my naturally wavy hair.
Here's a little bit about me and my hair: I used to identify as an ~emo kid~, so I would straighten and dye the crap out of my hair. In fact, I was shocked when I found this picture of my natural waves from years ago because it's always straight in photos. My go-to hair routine is blow-drying it straight to remove waves and frizz.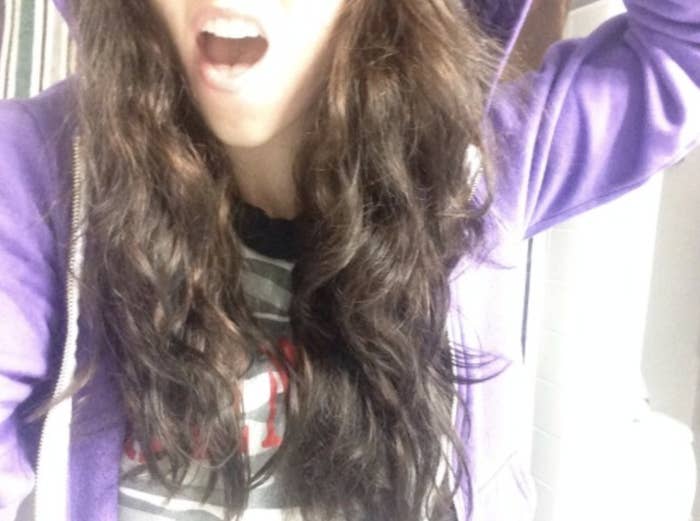 Since joining TikTok, I've seen a ton of people go on a journey to bring their naturally curly or wavy hair to a healthier state. This has become known as the #CurlyGirlMethod. After doing some research, I discovered this originated from a book called Curly Girl: The Handbook by Lorraine Massey, co-founder of DevaCurl.
Because I have nothing but time, I decided to join in and begin my own journey to revive my naturally wavy hair, bringing it to the healthiest state possible. This means: no heat, no aggressive brushing, and no straightening tools. So, here's how I got started!

I watched a lot of TikToks to see what products people were commonly using and decided to try out higher-priced shampoo and conditioner versus a lower-priced shampoo and conditioner. Here's what I ended up getting: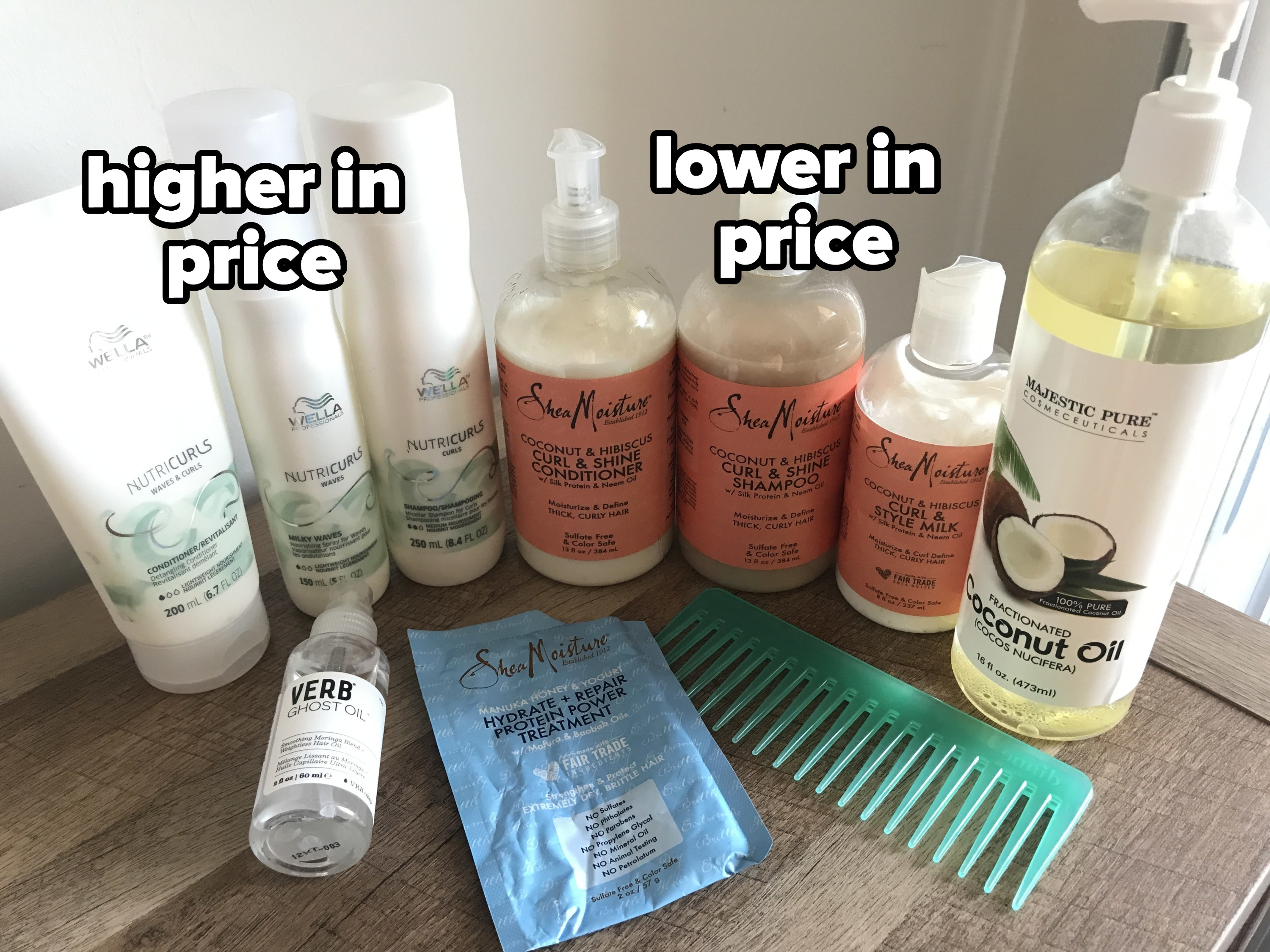 Shea Moisture was the most commonly used shampoo and conditioner I saw people using, most likely because it's so affordable. I wasn't disappointed, but we'll get to that in a bit! This line is supposed to be especially hydrating, and some TikTokers even said it revived the texture of their curly hair within one wash.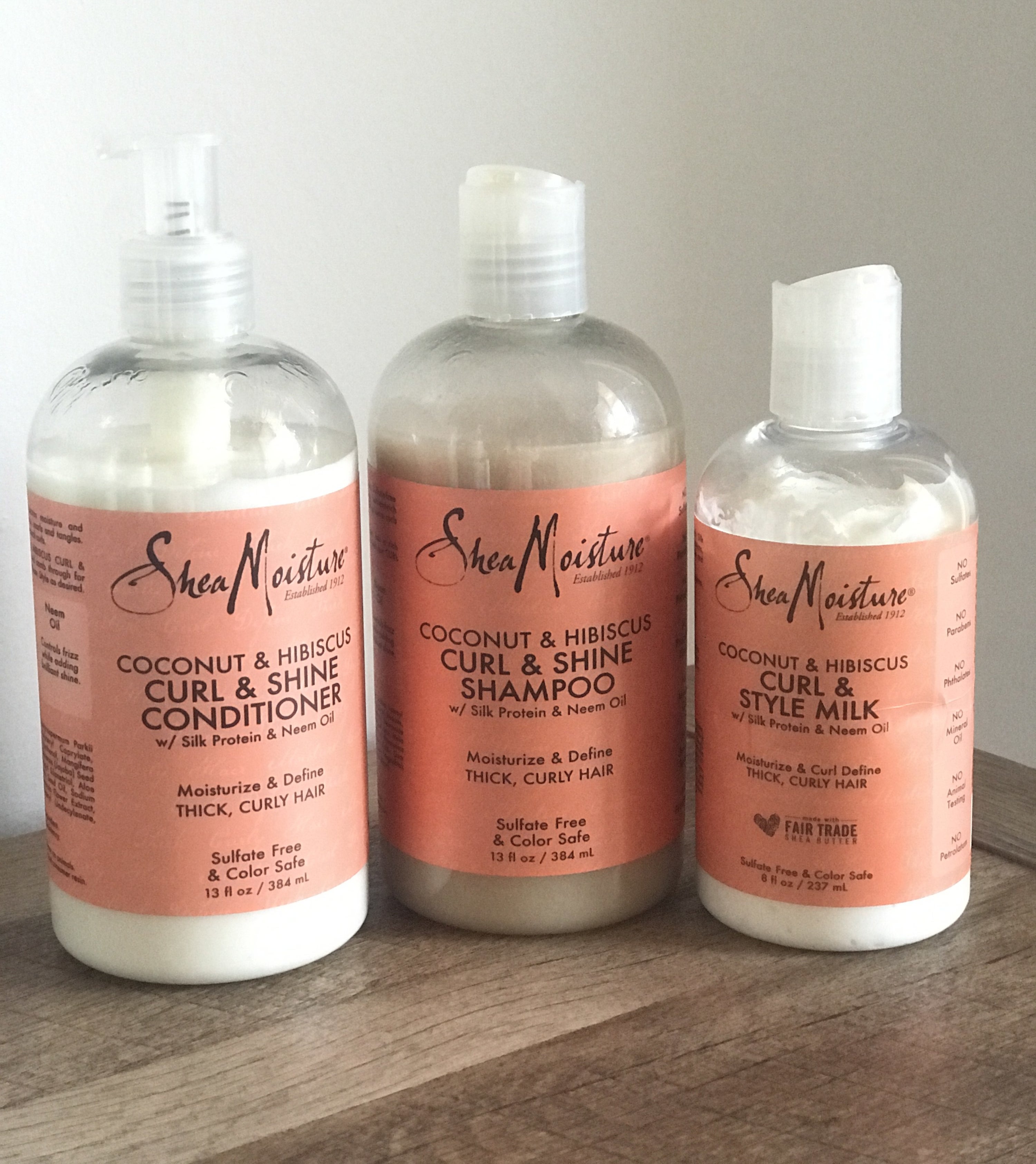 The high-end product I primarily saw hair stylists and professionals on TikTok raving about was the Wella Nutricurls line. I know Wella as a brand because Sophie Turner is especially loyal to this company, so I thought it would be a good second option to try for those curious about more professional products.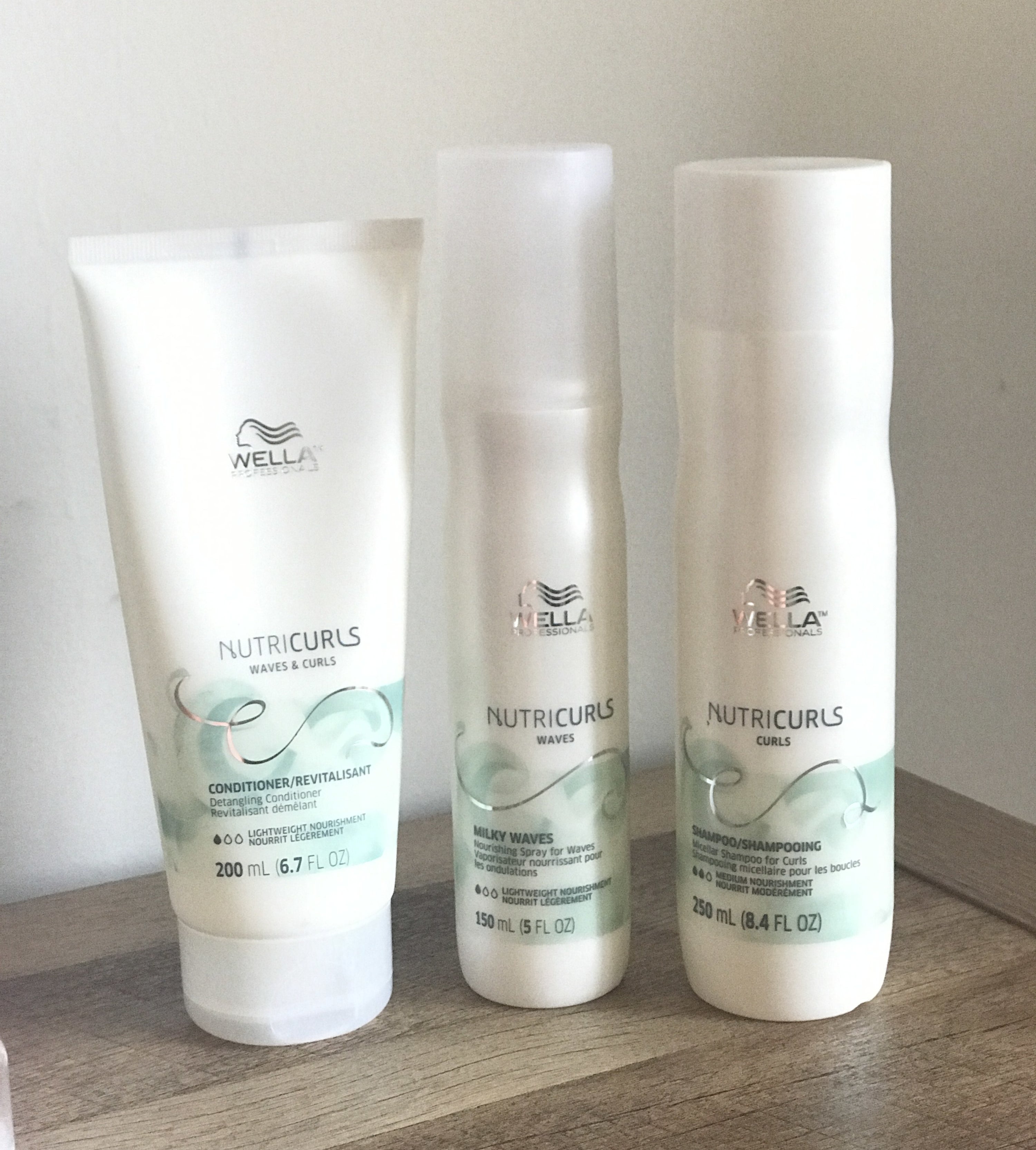 One of my favorite products ended up being the Shea Moisture Hydrate + Repair Protein Power Treatment mask, which I used before I showered. It made my hair unbelievably soft.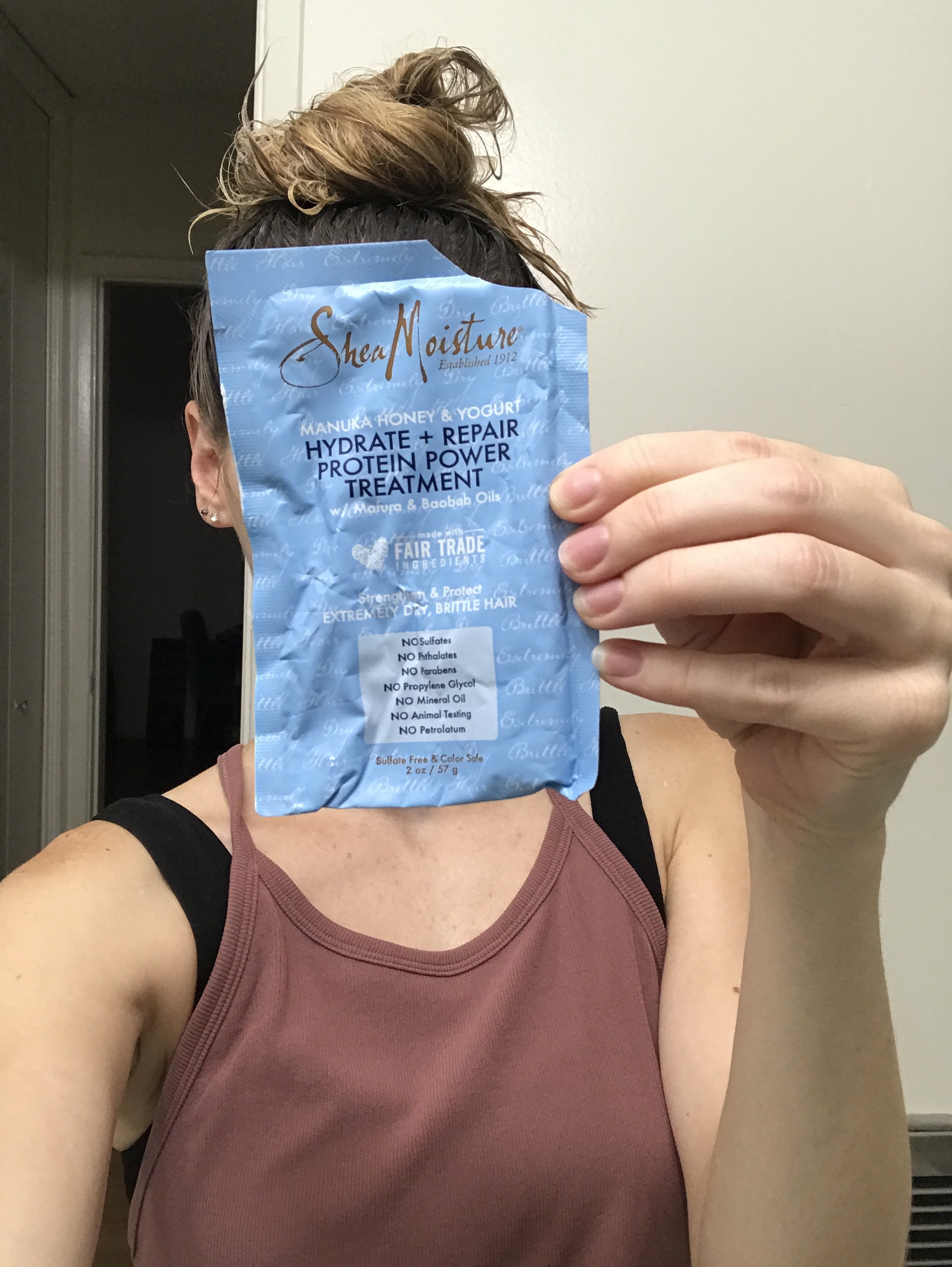 I wanted to see how my hair texture looked when I plopped using my "regular" shampoo and conditioner. Here's the original hair products I was using before I began my experiments with Shea Moisture and Wella: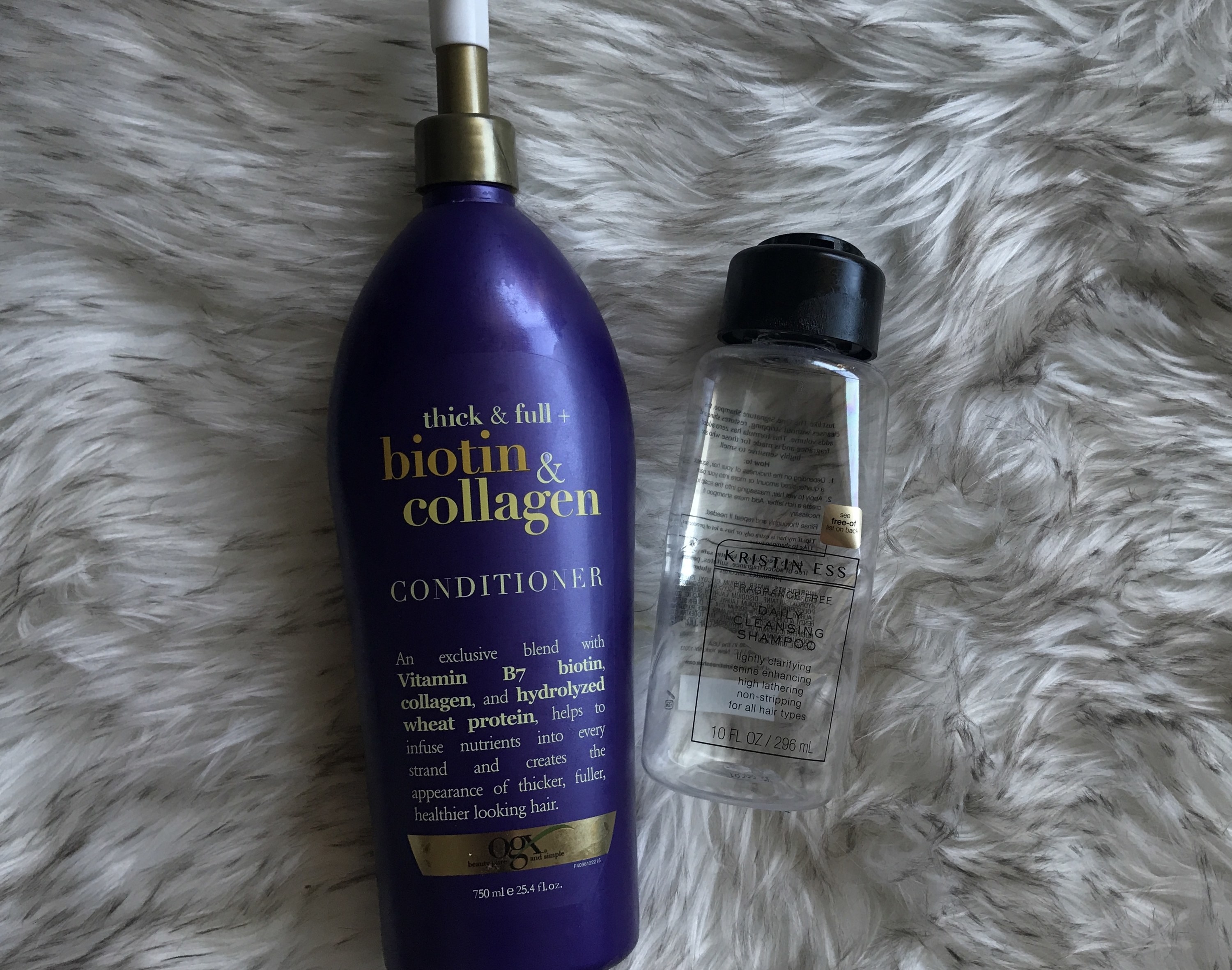 Because frizz was one of my main concerns, I was excited to try this method. It was pretty simple! Here's my first attempt, but I eventually became better at tying the cotton shirt.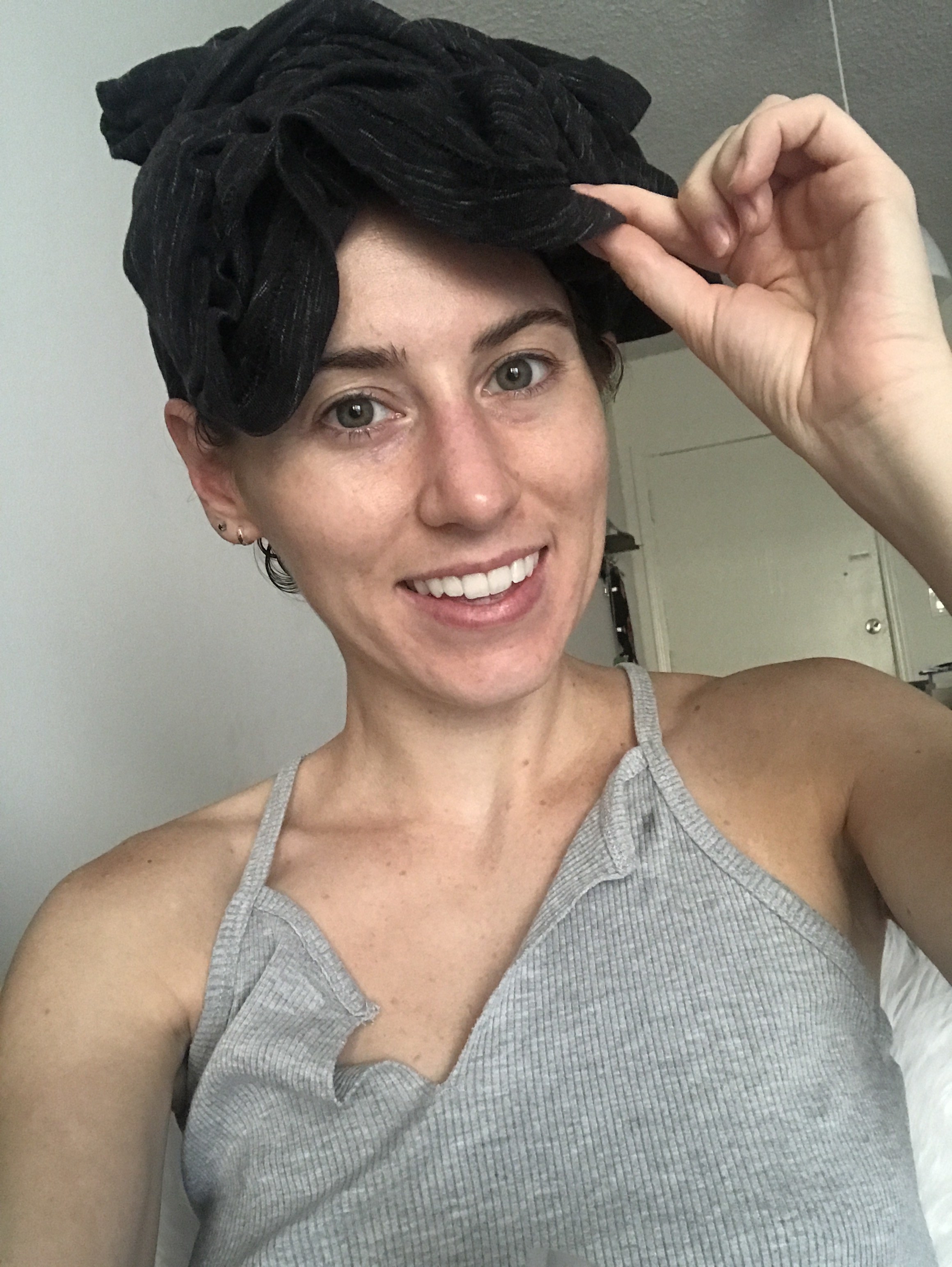 In my first attempt (and throughout these hair experiments), I used the plopping method. Here's what it looked like when I washed my hair with the shampoo and conditioner I was using prior — which were okay but not amazing:

For this attempt, I only used Shea Moisture products.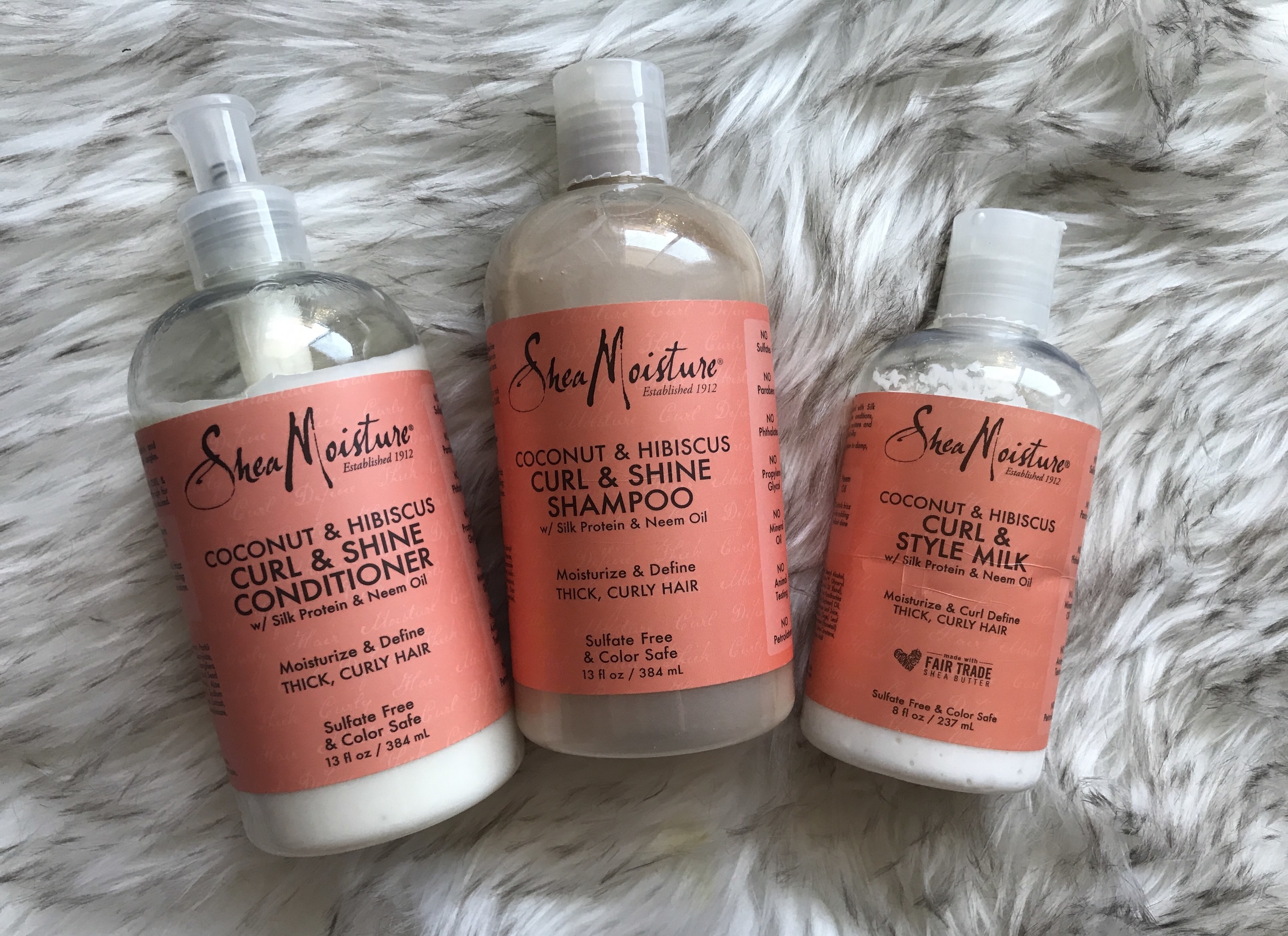 Here's what my hair looked like after my first time using the Shea Moisture line. I achieved this result by plopping and using Shea Moisture's Curl and Style Milk. I was really impressed! I could immediately tell that my strands were way more hydrated. It resulted in a great amount of body, too.

My third attempt went like this: I'd use Shea Moisture's line but add in the mask and fractionated coconut oil.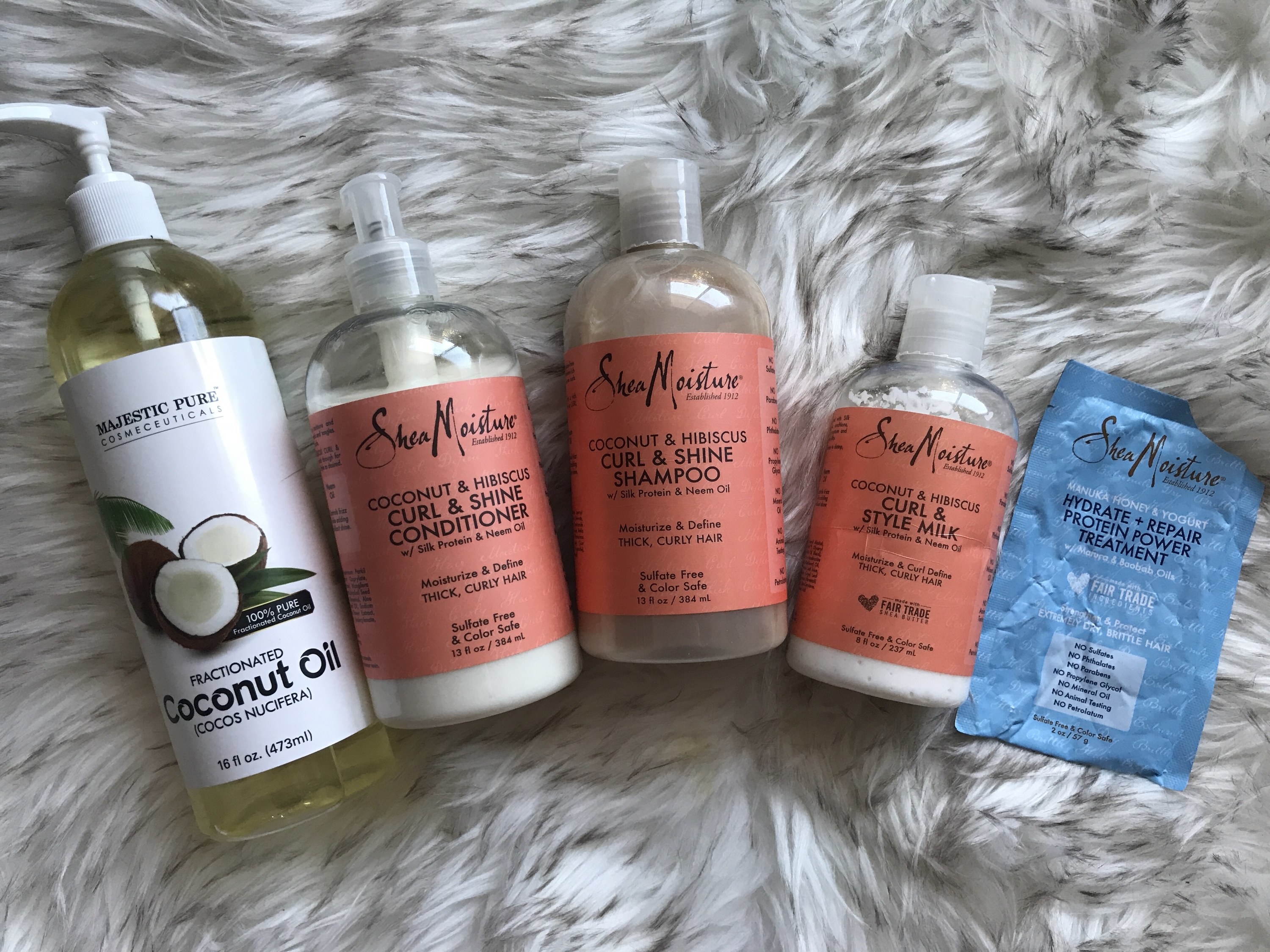 Here's a side by side of everything I did in the second attempt versus this third attempt. On the right, I used the same Shea Moisture products but included the mask and the fractionated coconut oil in my conditioning routine. The strands underneath look good, but the outside strands ended up being loose and frizzy. I'm not sure where I went wrong!

My fourth attempt was using a brand-new blow-dryer and diffuser with the Shea Moisture line. (Yes, I know I mentioned heat wasn't going to be involved in this journey, but it was on the lowest setting and it was a method most people on TikTok were using, so I had to try it.) My old hair dryer was...ready to retire. I decided that the T3 Cura Luxe hair dryer would be a great replacement. This thing's won seven awards, so I had high expectations.

I was really excited to try Wella's Nutricurls line for my fifth attempt! Since they're "professional quality" products, I had high expectations.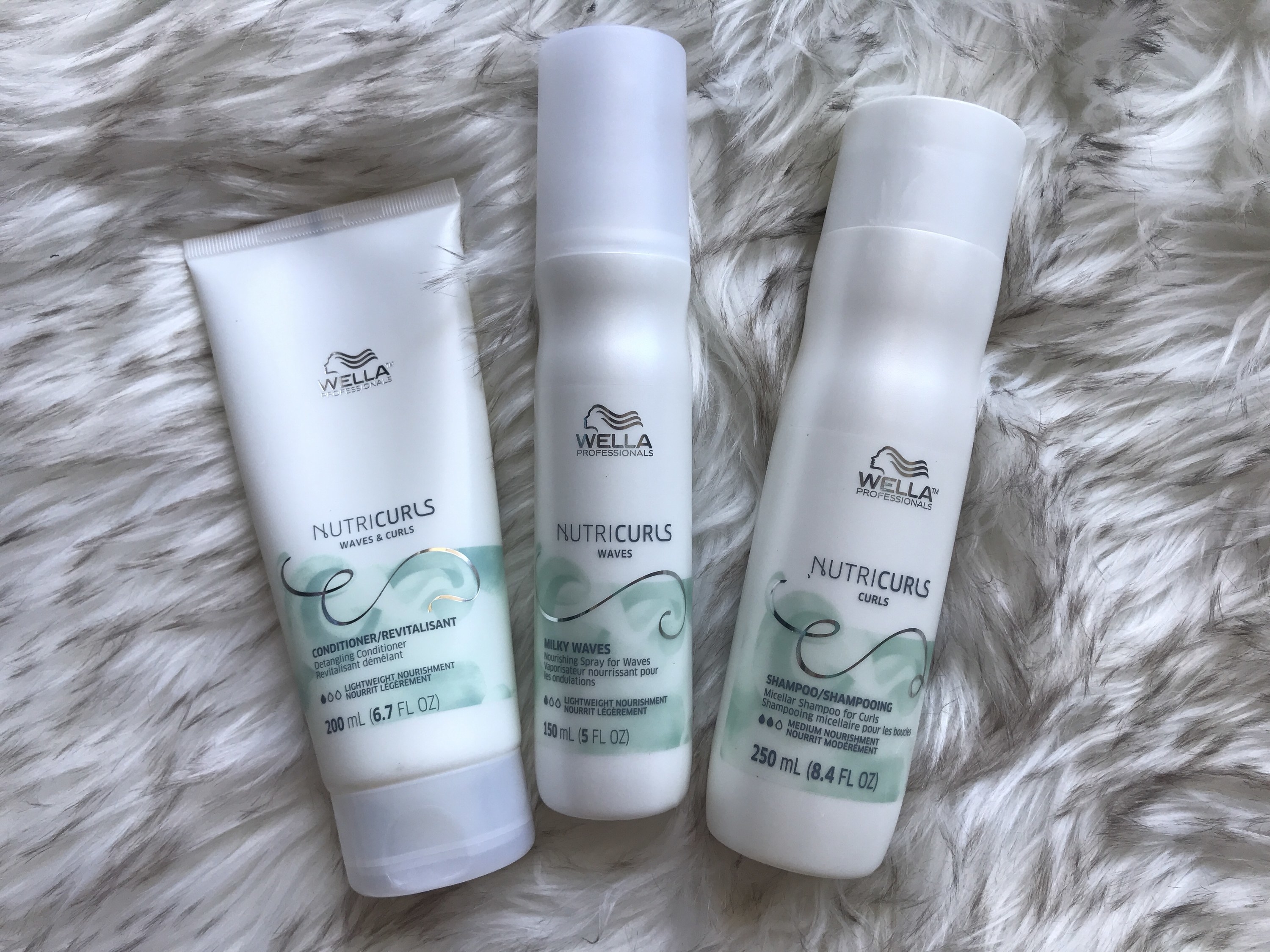 Ohhhhh my GOD does this shampoo and conditioner smell AMAZING. It suds up so beautifully and gives your hair a really clean feeling. I honestly felt like I'd just come back from the salon. This was what my hair looked like air dried after using the Wella products, plus plopping!

For my final attempt, I decided to mix in a bit of everything. Since I loved Wella's shampoo and conditioner, I went ahead and paired it with the ghost oil and Shea Moisture's style milk. I chose these two post-shower products because they ended up being my faves.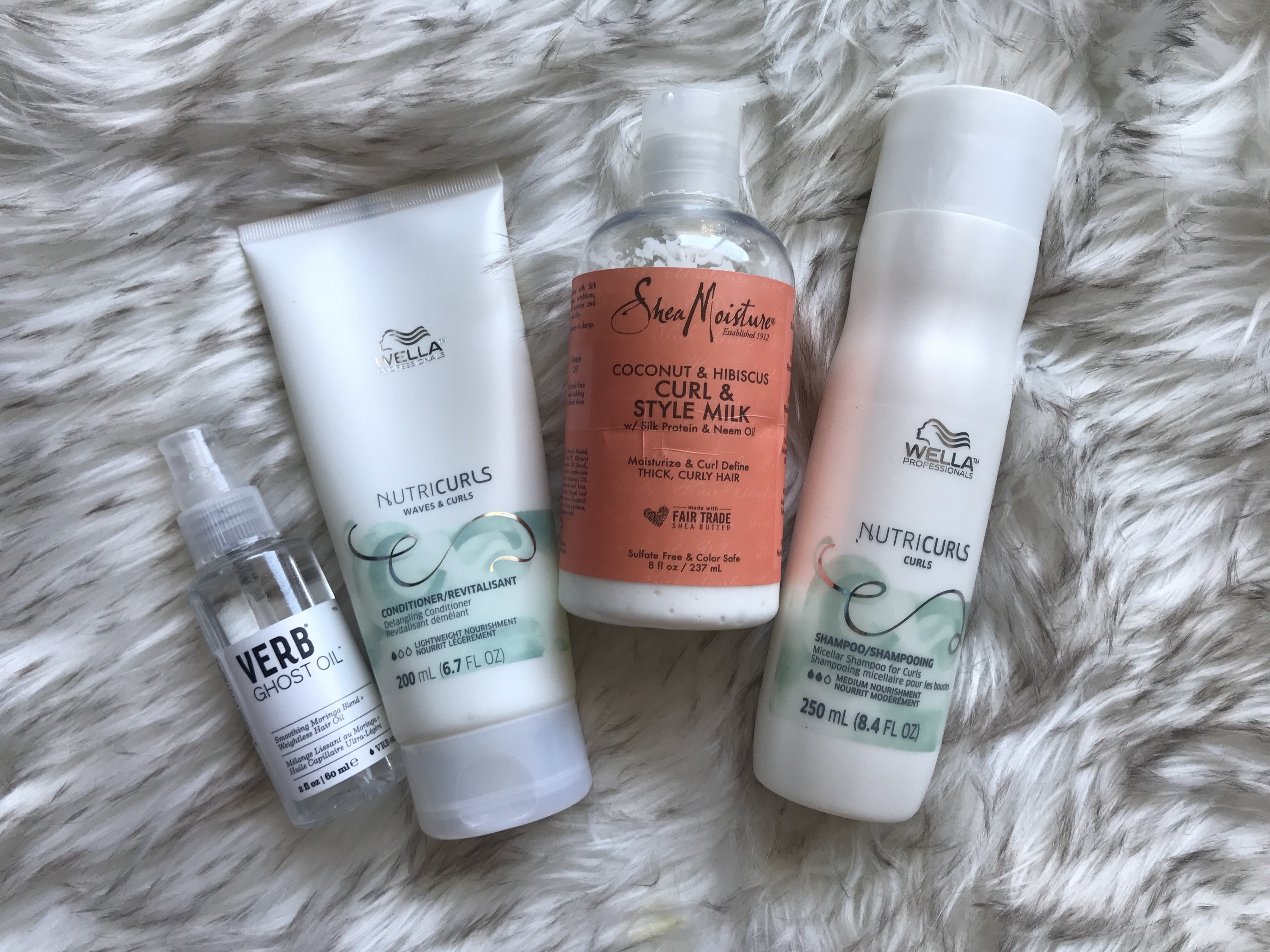 I loved this result the best. When my hair was fully dry, my waves looked more hydrated than ever before.

And now what you've been waiting for...the before and after:
I think after years of heat damage, the texture of my hair has changed and it will take a lot of nourishment, care, and further experimentation with products to get it to a *WOW* state, but the progress is there at the very least! I'm glad I tried these products and methods and will 100% be using them in the future.
What's your favorite curly/wavy hair product? Have you been doing anything different to your hair in quarantine? Let me know in the comments below!
Note: Some products were provided to BuzzFeed. All thoughts and opinions are my own.