There's A Scene In "Lilo And Stitch" That's Causing People On TikTok To Believe It's The Mandela Effect
WHAT THE?!
We all remember Disney's Lilo and Stitch — a movie about an adorable alien just wanting to find his family, right? Well, some users on TikTok have been experiencing the "Mandela effect" with one scene in particular.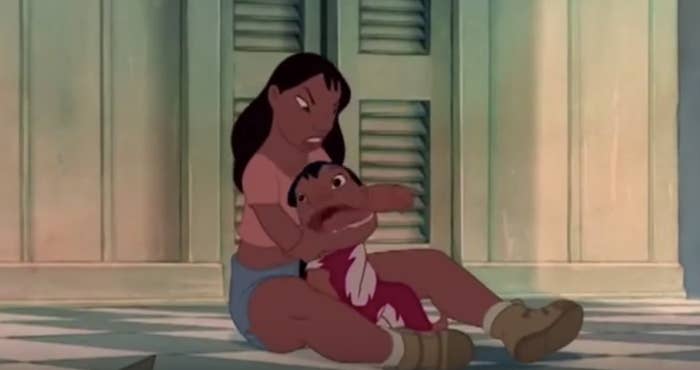 The scene in question is the one where Lilo and Nani get into a fight, then Lilo runs into the laundry room to hide...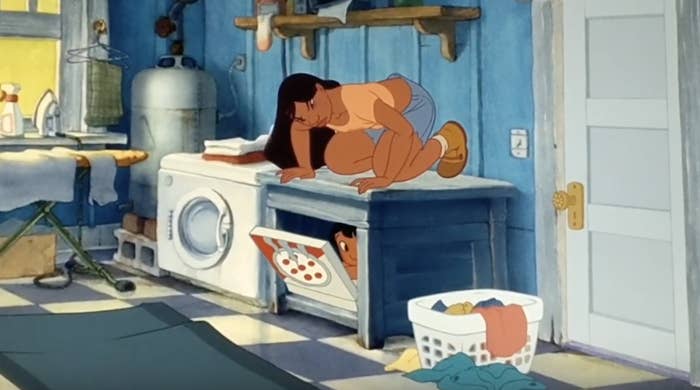 ...DOES SOMETHING ABOUT THIS LOOK DIFFERENT TO YOU?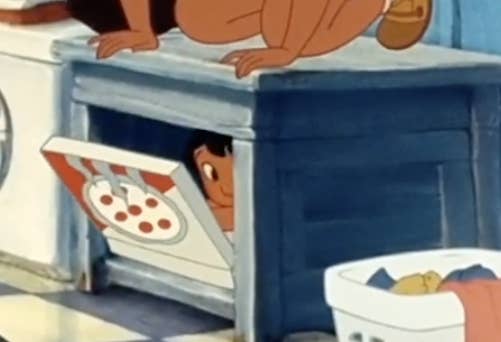 If you're thinking "that should definitely be a dryer," you're not alone! TikTok user @jamieruadh32 pointed out the differences in the two scenes, proving that we aren't misremembering!
If you have the first edition of the DVD, you can see the original scene with the dryer. However, it was edited shortly after to address safety concerns — presuming that they didn't want to set an example of children crawling in dryers. In the version on Disney+, for example, the dryer has turned into a pizza box.
Safety first, kids!