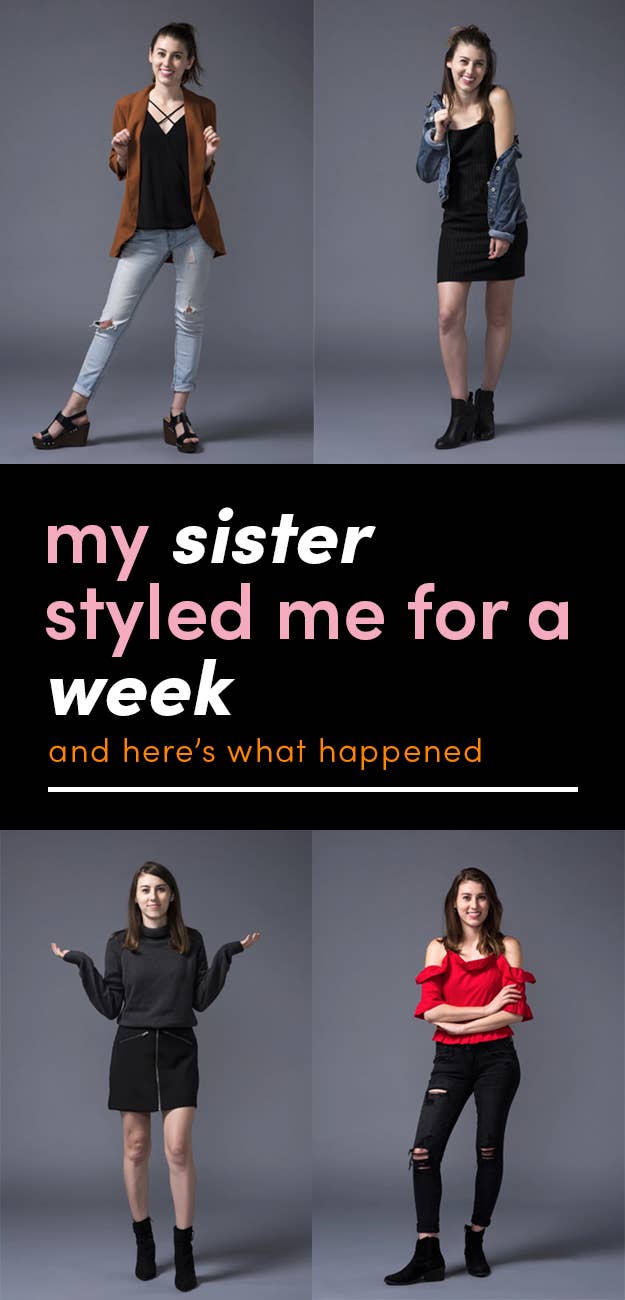 Hi! I'm Farrah. I'm not a fashion expert and very rarely know what's on trend. My style is "laziest person at the farmer's market" meets "comfort chic." My point? I'm in need of some fashion help, which is why I decided to let my younger (cooler) sister style me for a week.
This is my younger sister, Cianna, who is the QUEEN of making trendy fashion Pinterest boards and is an obsessive online shopper. We're eight years apart, and she inherited all the *stylish* genes, apparently.
Cianna likes mixing a lot of influences into her outfits. She'll pair a flirty dress with edgy boots or really distressed jeans with a girly top. She prefers to wear things oversized and likes experimenting with new trends.
Uh, well, she wasn't wrong...