Hello my friends of the internet. Gather 'round. I've got a story for you. Once upon a time, a fan saw Ariana Grande's music video for "God is a Woman" and tweeted this:
And wouldn't you know, ARIANA GRADE HERSELF saw the tweet and chimed in with her thorough support.

If you haven't seen the video, let me just give ya a little taste of what a certain bath bomb could look like: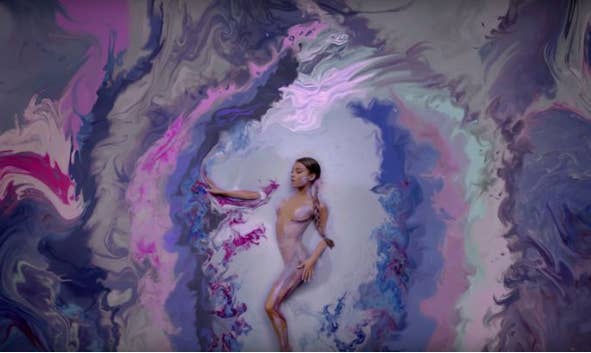 And, you guys, LUSH DID IT. Inspired by the video, this bath bomb is called Goddess and smells like jasmine, rose, and oudh oil. It also contains creamy cocoa butter and shea butter, and sparkle 'n' shine that's plastic-free.
Honestly, we are all blessed here today. The Goddess bath bomb will be available to purchase on November 22nd for $8.95!
Queen of music and bath bombs.