Incluso las icónicas Paris Hilton y Elle Woods están de acuerdo.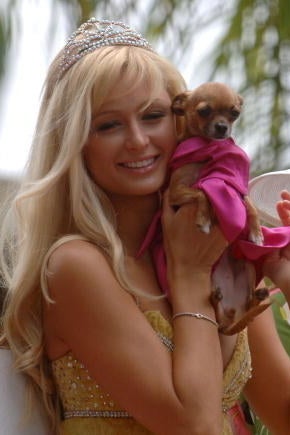 Echemos un vistazo a los hechos. Los chihuahuas son las criaturas adorables más fieles y tienen un amor infinito que darnos incluso en nuestros peores días.
Y no pedirán mucho a cambio. Lo único que realmente necesitan para satisfacer su cupo de felicidad es que se les rasque la barriguita.
Y, a pesar de que puede que no les *ENCANTE* vestirse tanto como a ti, llevarán estas pequeñas prendas porque saben que te hace feliz.
Son adorables hasta el punto de dejarnos embobados, pero precisamente eso les confiere su encanto especial.
Y, a pesar de que intenten usurpar comida de vez en cuando, lo único que realmente quieren robar es una buena manta suave.
Vale, son perros pijos, pero lo hacen por AMOR y PROTECCIÓN, por TI. Sinceramente, eso es algo muy bonito.
Pero al fin y al cabo, lo único que realmente buscan es tu presencia reconfortante. Y tu regazo para echarse sobre él.
Y esas, amigos, son las razones por las que todos deberíamos estar #AGRADECIDOS de tener chihuahuas en nuestras vidas.
Este artículo ha sido traducido del inglés.
Looks like there are no comments yet.
Be the first to comment!