Lizzo Posted Her Favorite Hangover Meal On TikTok, So I Tried Making It For Myself
~Blame it on the TikTok.~
We all know Lizzo, creator of extremely good bops and A+ TikTok quarantine content.
Lizzo says the one thing she misses are cheesy eggs and that this is a good plant-based substitute, so I decided to try it for myself because I was curious!
In her TikTok, Lizzo states she gets her plant-based meat from Munchies, which is local to Los Angeles, but I ended up stopping by Besties instead to get everything I needed. (It's also local to LA and closer to where I live.) First, she mixes her vegan carne asada with corn and black beans.
Next, she uses Just Egg as her "egg" substitute. I was skeptical about this at first, but I quickly discovered it sticks to the pan in the same consistency as real eggs. Wild!
Here's what the finished product looks like! I thought it looked almost identical to hers, though I think I could have made my bacon a bit crispier.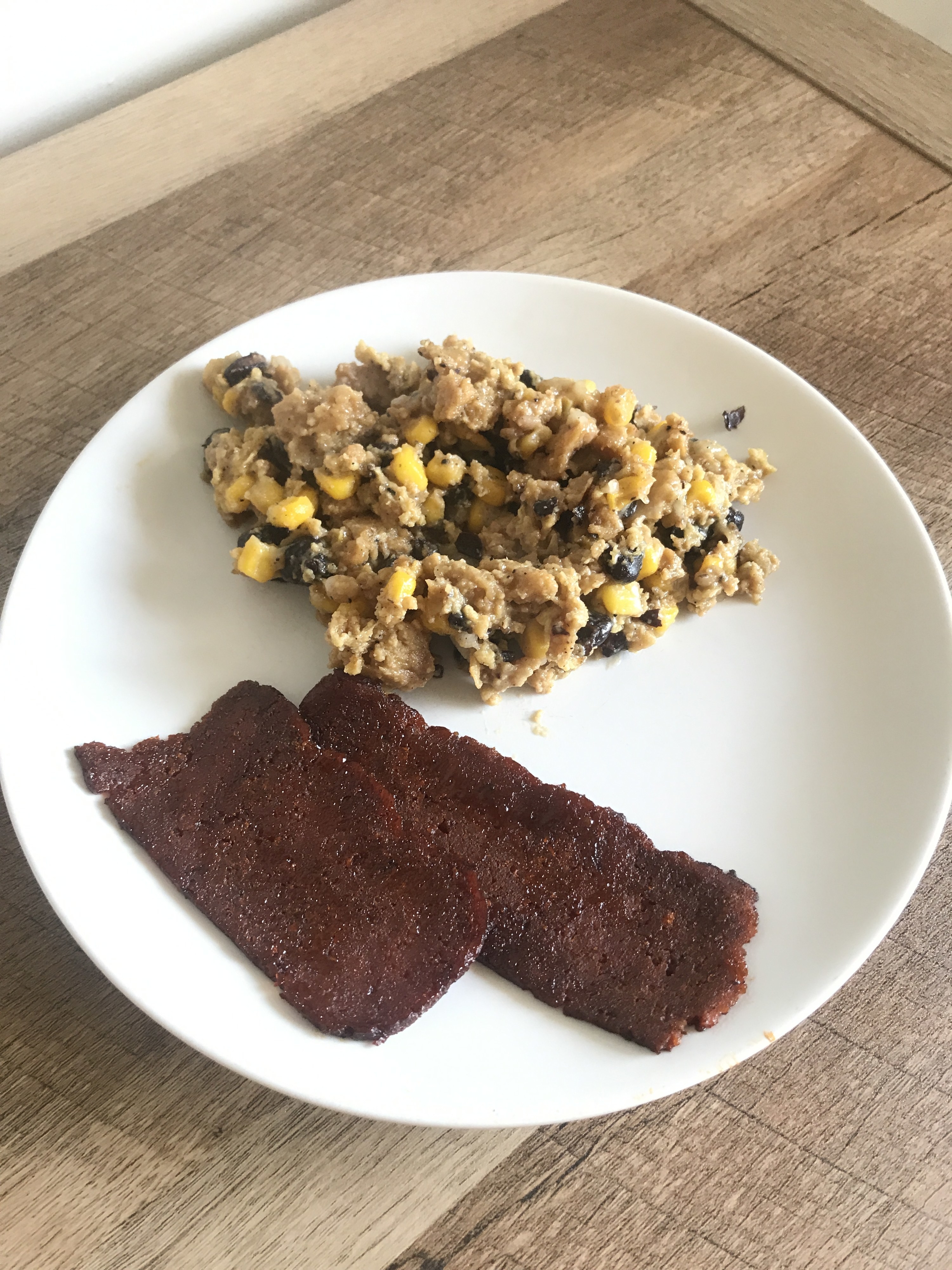 Lizzo does say in her TikTok that it's not the ~prettiest~ meal, but OH WOW is it tasty! I couldn't really taste the Just Egg, but that was okay. The vegan carne was delicious. The spices were perfection! And overall, it was a hearty breakfast.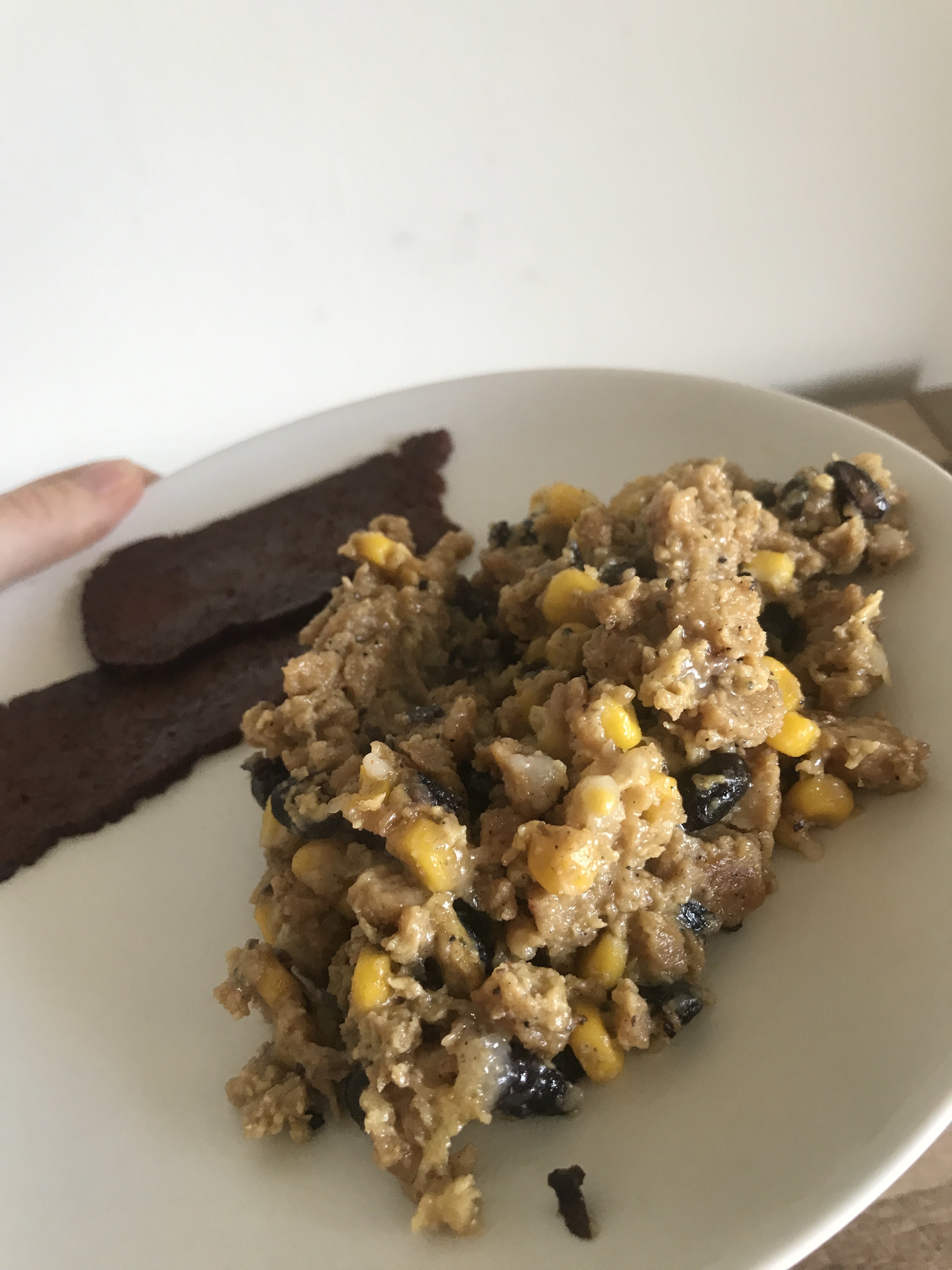 Would you try Lizzo's hangover meal? Let us know in the comments!