Lizzo Posted Her Favorite Hangover Meal On TikTok, So I Tried Making It For Myself
~Blame it on the TikTok.~
We all know Lizzo, creator of extremely good bops and A+ TikTok quarantine content.
Lizzo says the one thing she misses are cheesy eggs and that this is a good plant-based substitute, so I decided to try it for myself because I was curious!
In her TikTok, Lizzo states she gets her plant-based meat from Munchies, which is local to Los Angeles, but I ended up stopping by Besties instead to get everything I needed. (It's also local to LA and closer to where I live.) First, she mixes her vegan carne asada with corn and black beans.
Next, she uses Just Egg as her "egg" substitute. I was skeptical about this at first, but I quickly discovered it sticks to the pan in the same consistency as real eggs. Wild!
She goes on to mix in spinach (which I didn't have — oops!), garlic powder, and smoked paprika. It was looking pretty mushy at this point, but I was determined to keep going.
In her video, she used a vegan pepper jack cheese, but I opted for mozzarella! This made the consistency thicker, and the spices I used were making the whole thing smell pretty darn good.
Lizzo's bacon hack is probably the most genius thing from her TikTok video. She uses maple syrup to cook her vegan bacon so she gets a crispy, maple taste in each bite.
Here's what the finished product looks like! I thought it looked almost identical to hers, though I think I could have made my bacon a bit crispier.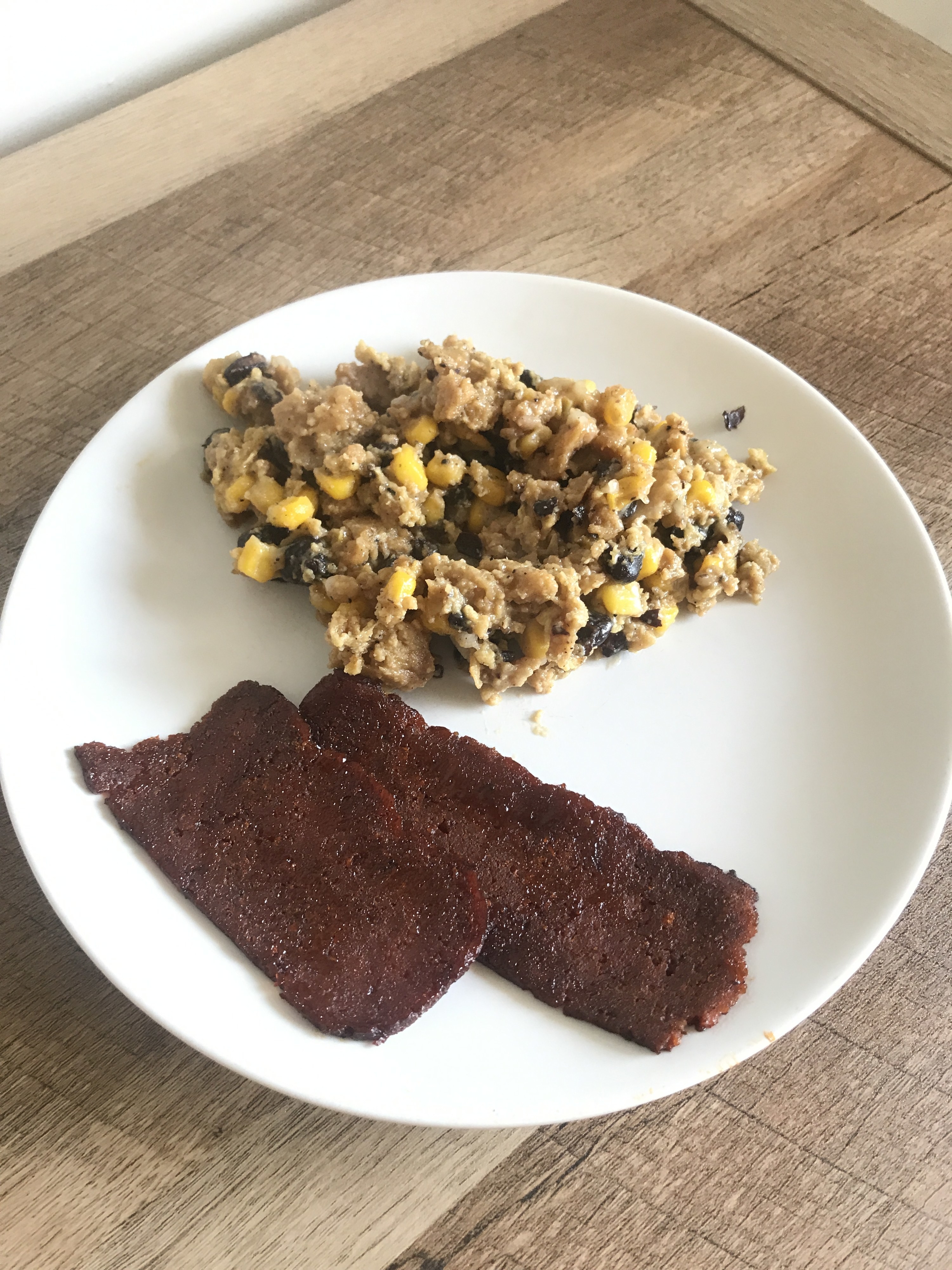 Lizzo does say in her TikTok that it's not the ~prettiest~ meal, but OH WOW is it tasty! I couldn't really taste the Just Egg, but that was okay. The vegan carne was delicious. The spices were perfection! And overall, it was a hearty breakfast.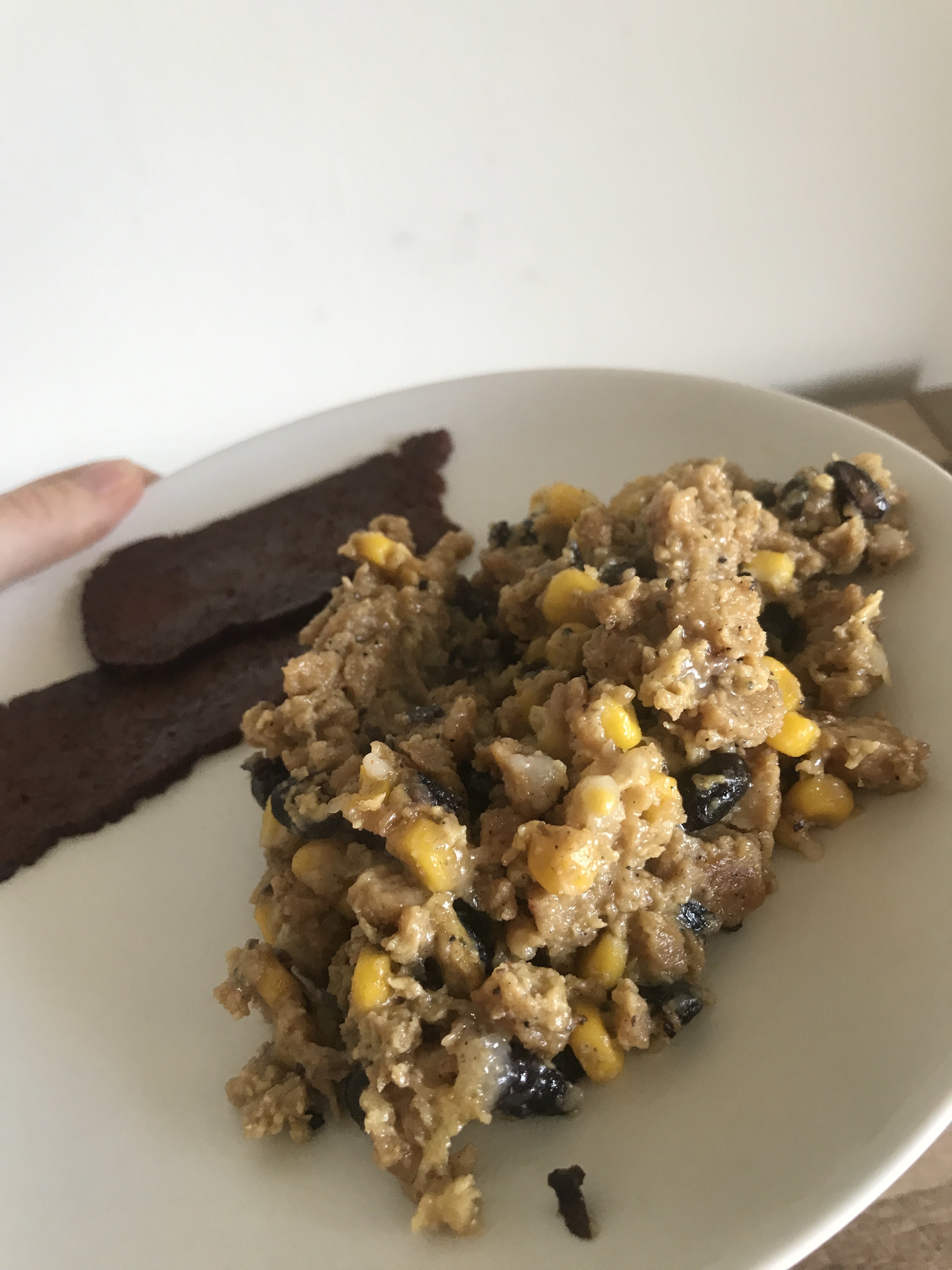 Would you try Lizzo's hangover meal? Let us know in the comments!