We Tried Those TikTok Leggings That Allegedly Give You A Donk — Here's What Happened
I don't think you're ready for this jelly.
by
,
,
The leggings that we purchased run between $23 and $31 on Amazon. Because the three of us are self-proclaimed TikTok addicts and athleisure lovers, we decided that we were going to purchase and try out the *booty leggings* for ourselves to see if the hype is actually worth it.
First to try them out was Farrah, whose order didn't quite start off strong. Thread from the inside seam of the legging had snagged in the zipper.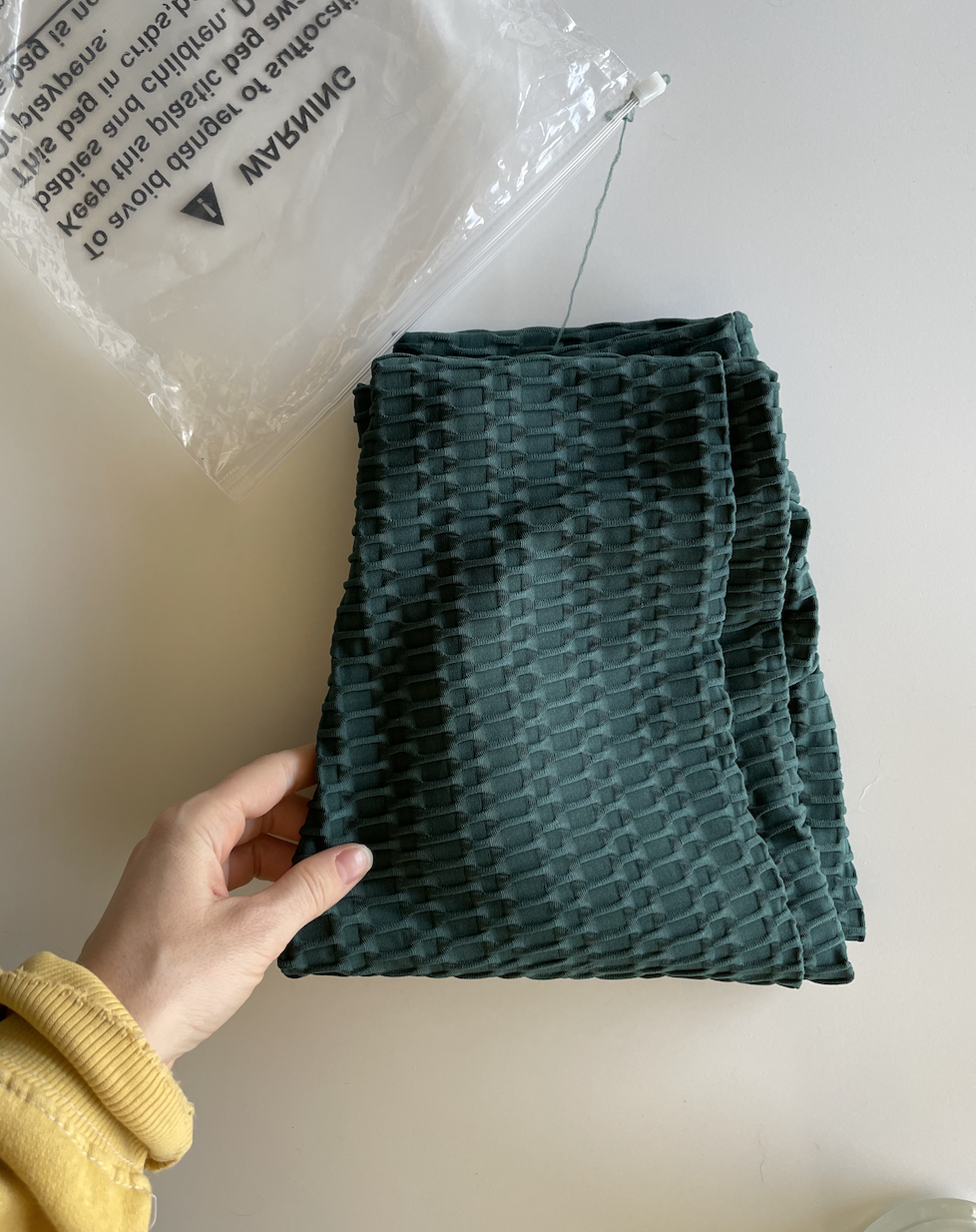 Farrah's thoughts: "I don't think it did ~wonders~ for my butt, but it did hug my curves better than my other pair of leggings. The seam in the crack gives the illusion of a more *robust rump*. After the snagging issue, I expected the quality of the material to be low, but they're actually pretty comfortable! I kept them on afterward and like how they feel."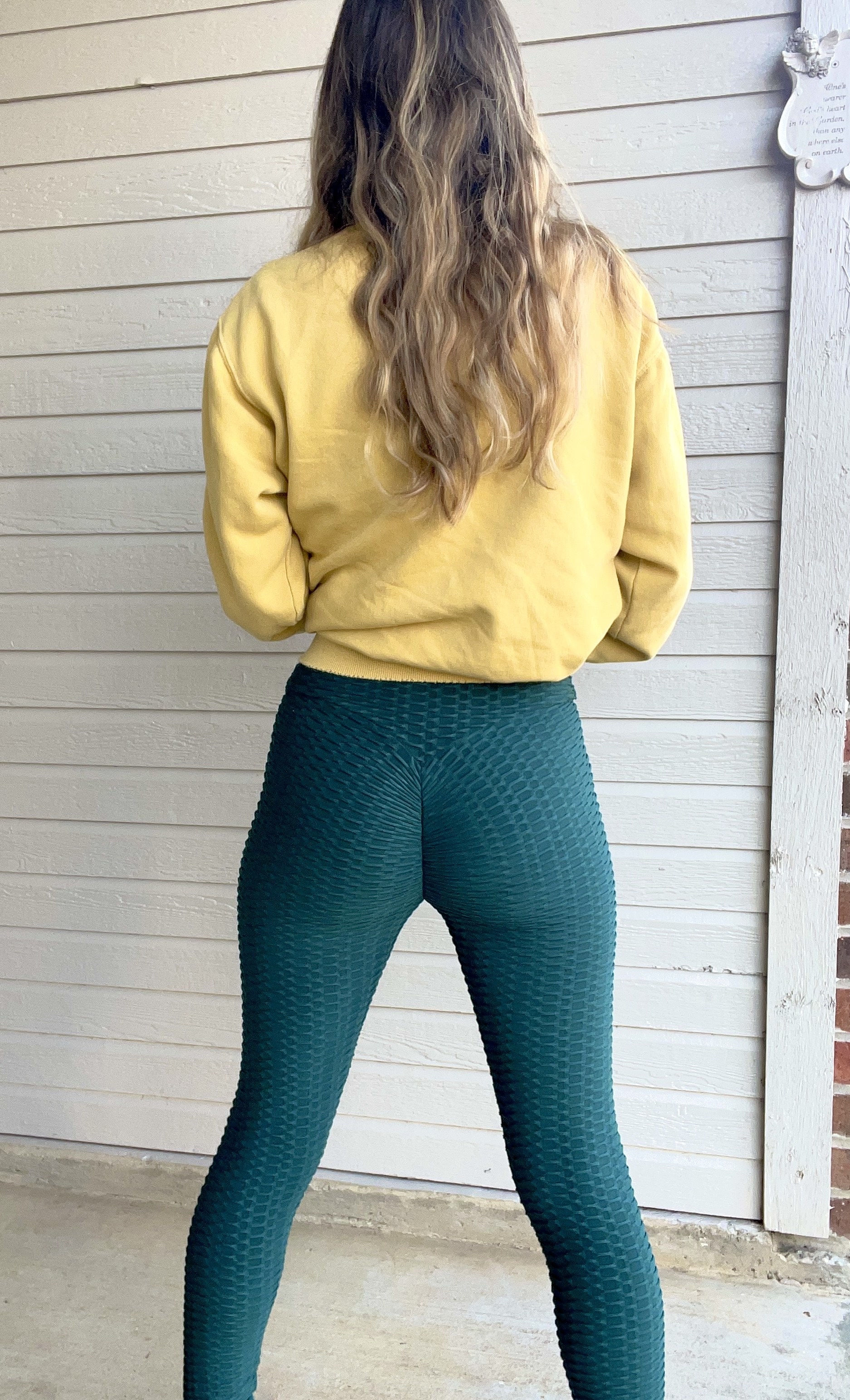 Next up was Shelby, who decided to try gray with a white netting-type pattern to really give her pancake booty some oomph! She chose a different brand than Farrah because it had a faster delivery time, but the design was still pretty identical.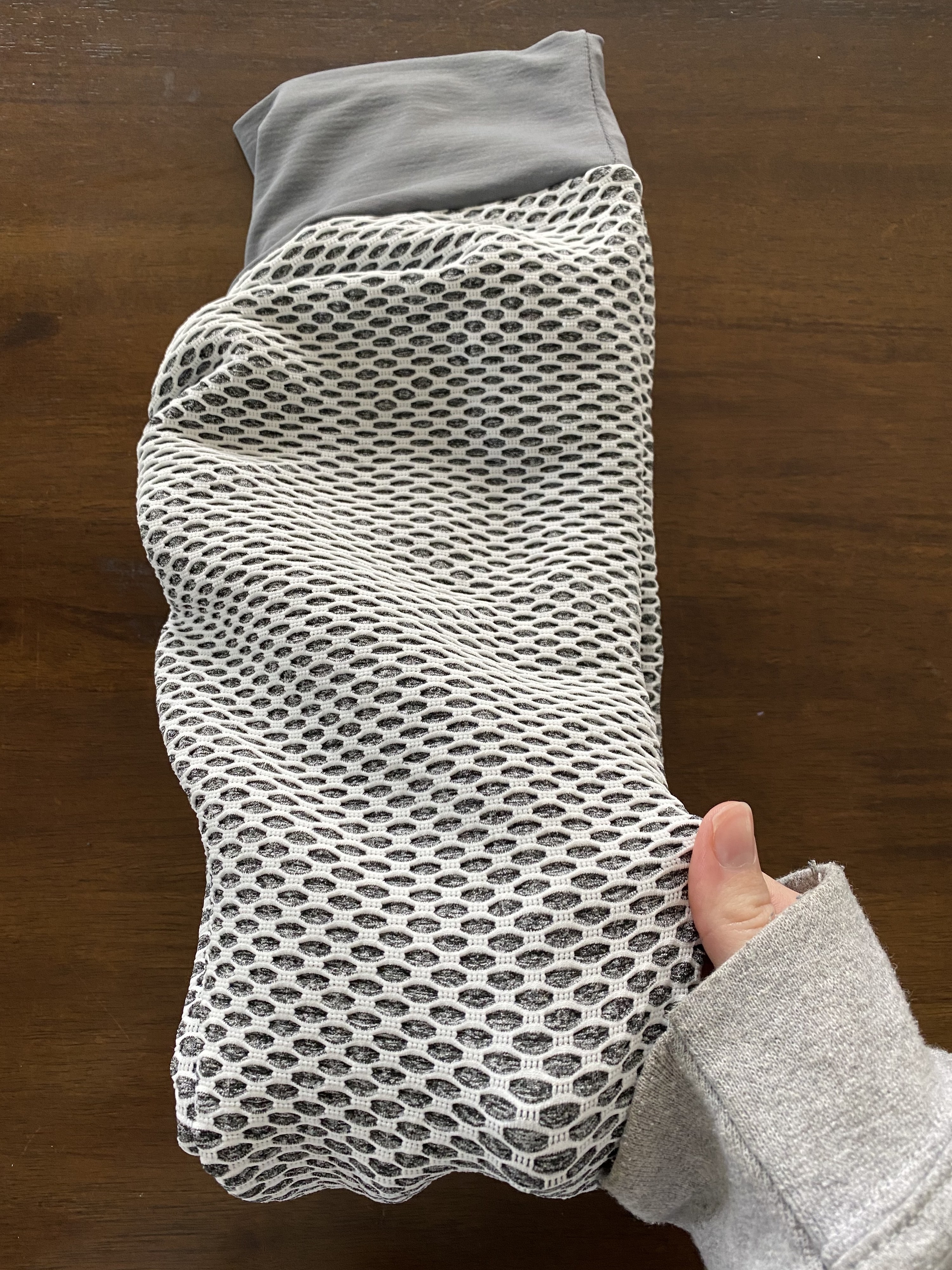 Shelby's thoughts: "I don't think I fully grasped the booty seam until I put them on. At first, it felt like something was crawling straight up my butt crack and I DID NOT like it! But as I continued to wear the leggings and get used to them, it got better. I actually ended up wearing them the rest of the day, and I'm literally wearing them as I write this post! In terms of making me more ~bootylicious~, I think they helped my butt look a little bit rounder on the bottom and gave everything a teeny-tiny lift! They also def gave my hips a more hourglass-type shape."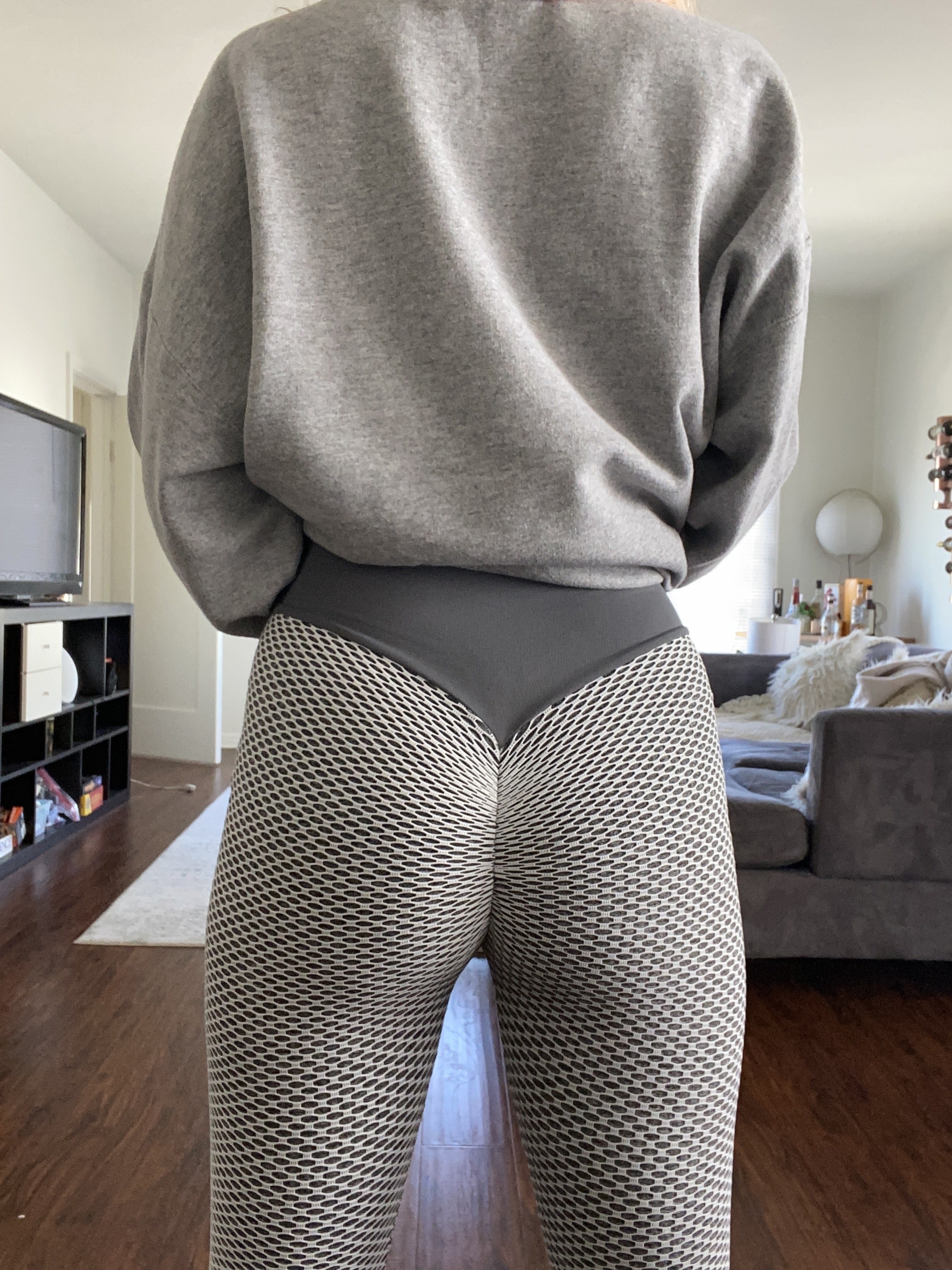 Daniella's thoughts: "In comparison to plain black leggings, the TikTok leggings undeniably made my tush look juicier. The band on top slimmed my waist, and the pattern definitely made my butt cheeks look rounder. I have very sensitive skin, so the material felt a bit itchy to me, but other than that it was pretty flexible and breathable. I live in a city that has its fair share of cat-callers/creepy men, so I don't think I'll be wearing these while out on a run. But my houseplants will have a great view when I'm doing yoga."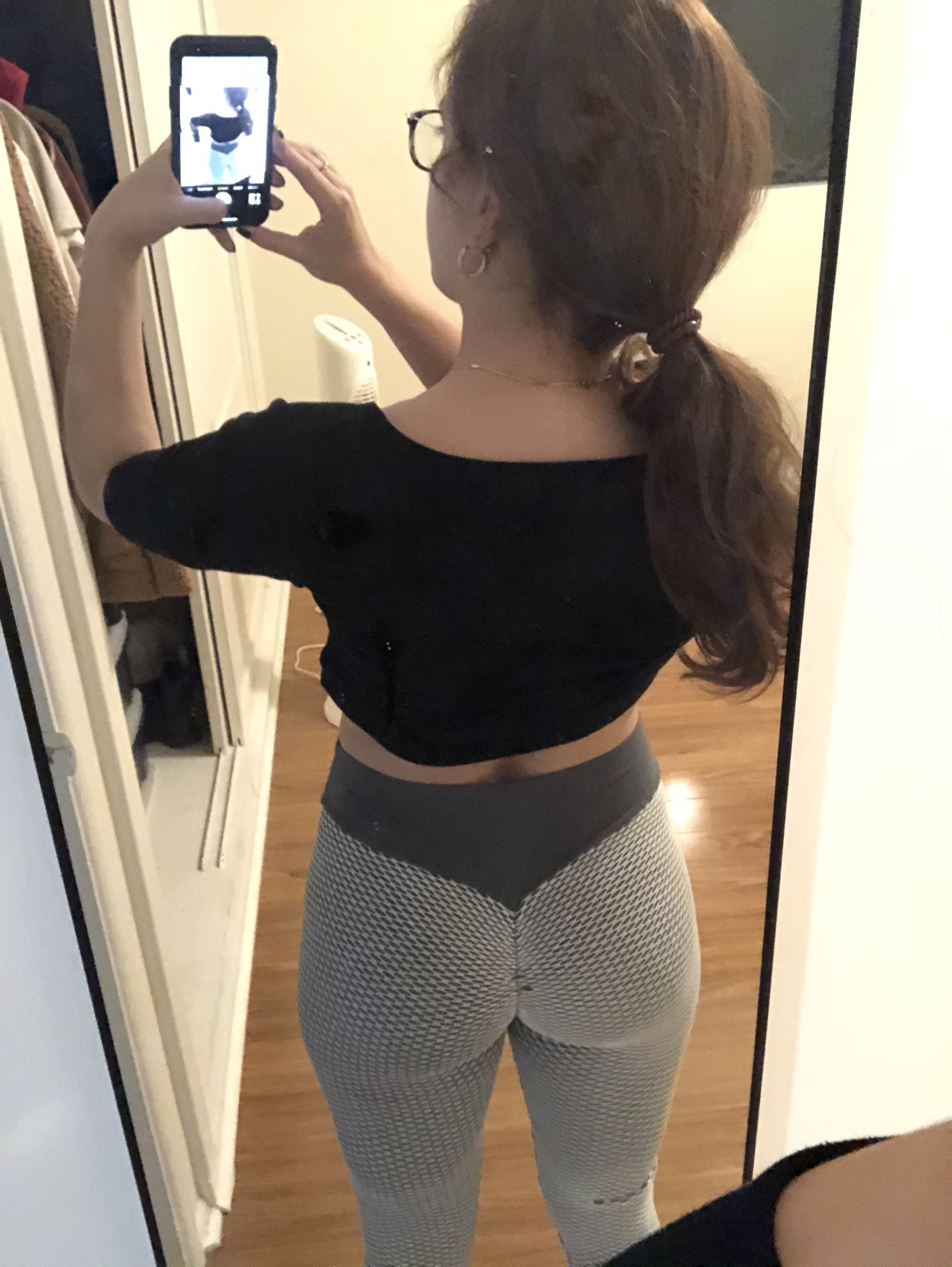 "One other thing I noticed is that the fishnet fabric that's layered over the original gray material pulled a bit in the butt crack area, making some of the holes look wider. It's not a dealbreaker for me, but definitely something to consider."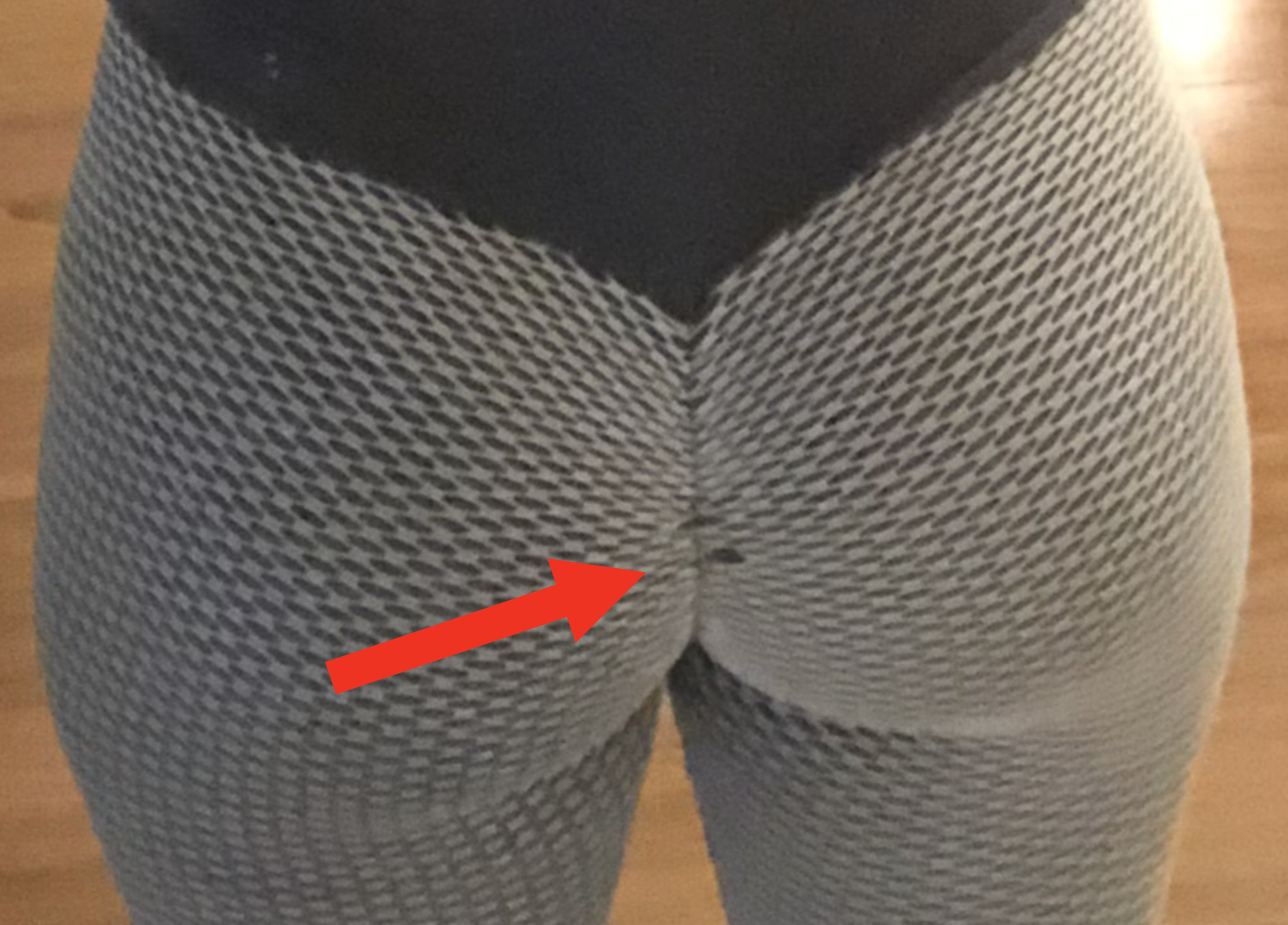 Overall, we had a lot of fun with these leggings, and felt like they definitely gave our booties a little boost. If you end up purchasing these, feel free to post a before and after in the comments! We <3 dump truck content.