WARNING! SPOILERS AHEAD!!!!
We all remember this iconic scene from the premiere episode of Game of Thrones Season 8 last night — the one where Jon Snow rode a freakin' dragon for the first time?!?
Although *real* dragons aren't used in the making of these scenes, a giant mechanical bull–type machine is used in front of a green screen to make it look real. But the machines are ENORMOUS.
And kinda terrifying. See?
Well, Kit revealed that when riding the enormous dragon contraption for his flying scene in Season 8's premiere, he had a very unfortunate accident.
One of his balls — specifically his right ball — became trapped as the machine was bucking him around.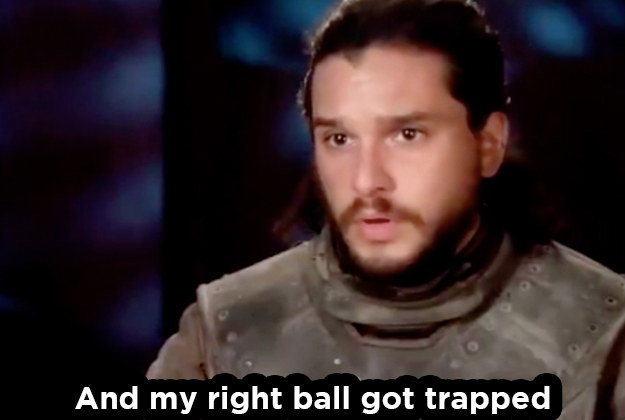 Just look at the fear in his eyes as he retells it.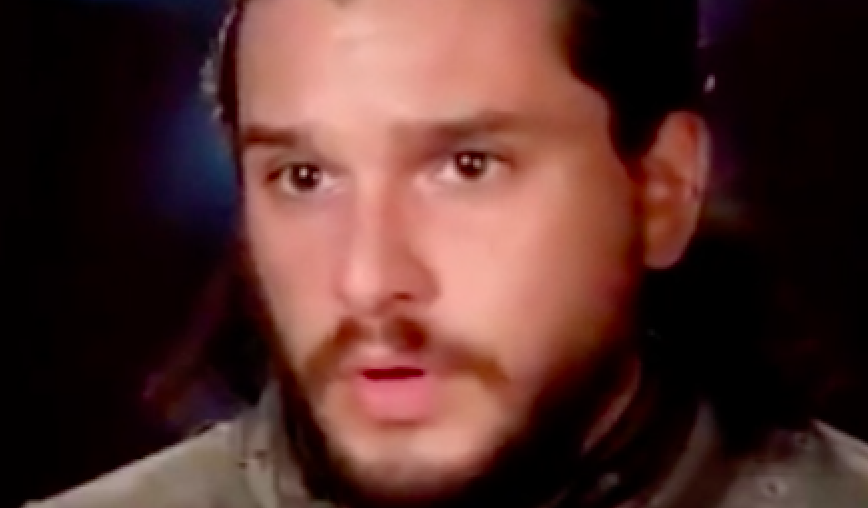 Because everything happened so fast, Kit went on to say that he didn't have time to say, "Stop."
Kit basically thought, "This is the end for me." And, to be fair, it does seem like an ending that the writers WOULD write for a character in the Game of Thrones world. WE'VE SEEN WORSE.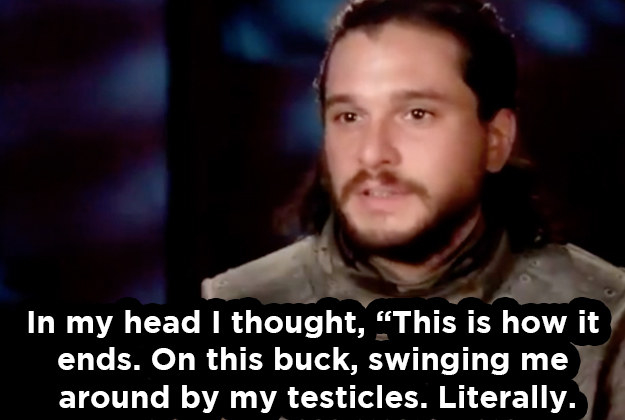 Anyway, the camera crew filming Kit could not hold it together, which made him crack a smile about the whole traumatic endeavor.
You can watch the whole clip here!