Kit Harington And Rose Leslie Are Hilarious Together And I Dare You Not To Cry With Laughter
"One more question — how soon can you grow back that beard?"
2.
When Kit played his first April Fools' prank on Rose by hiding a (fake) severed Jon Snow head in the refrigerator:
3.
And when Rose explained why it was very important for her to save that Brita filter in the moment: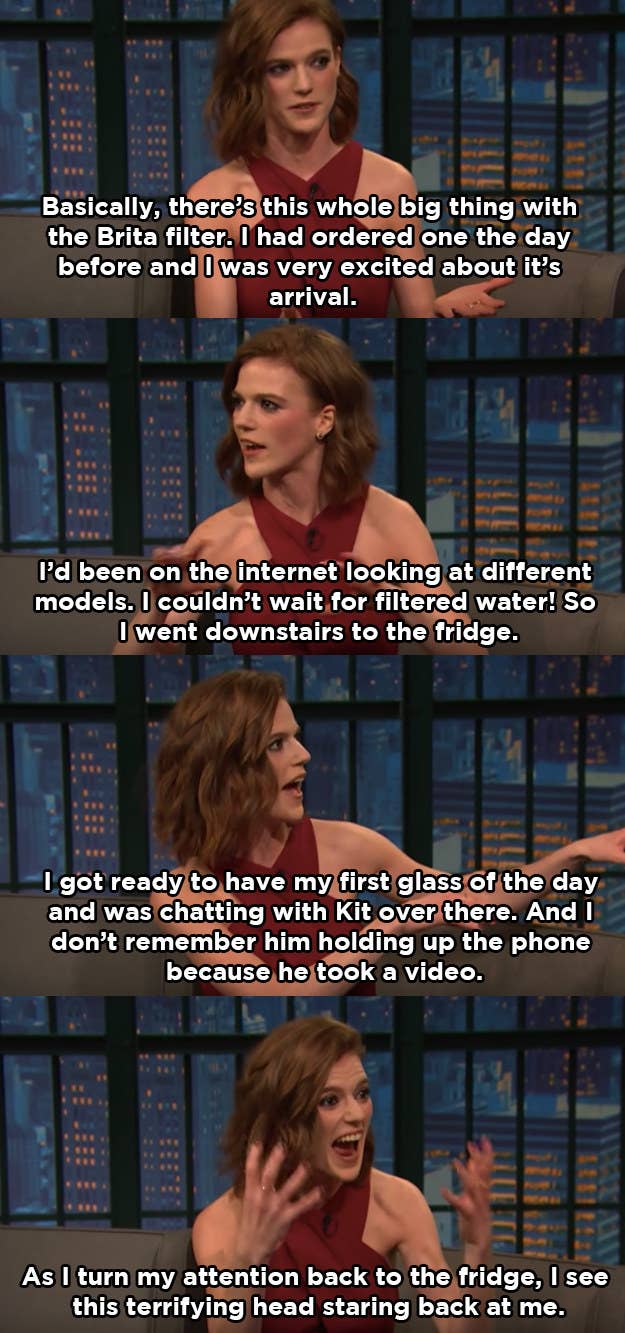 4.
When Kit's OTHER April Fools' prank on Rose severely backfired on him:

5.
When Kit serenaded Rose by singing about her wildling character on Game of Thrones:
6.
And when Chris Martin of Coldplay mentioned Kit was a little flat and Rose jumped to his defense: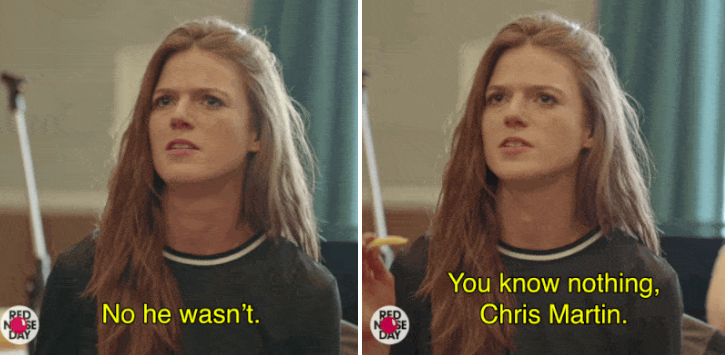 7.
When Kit was funny about the one paparazzi guy who hides outside his and Rose's home:

9.
When Rose unashamedly kicked Kit out of the house when he got his scripts for the final season of Game of Thrones: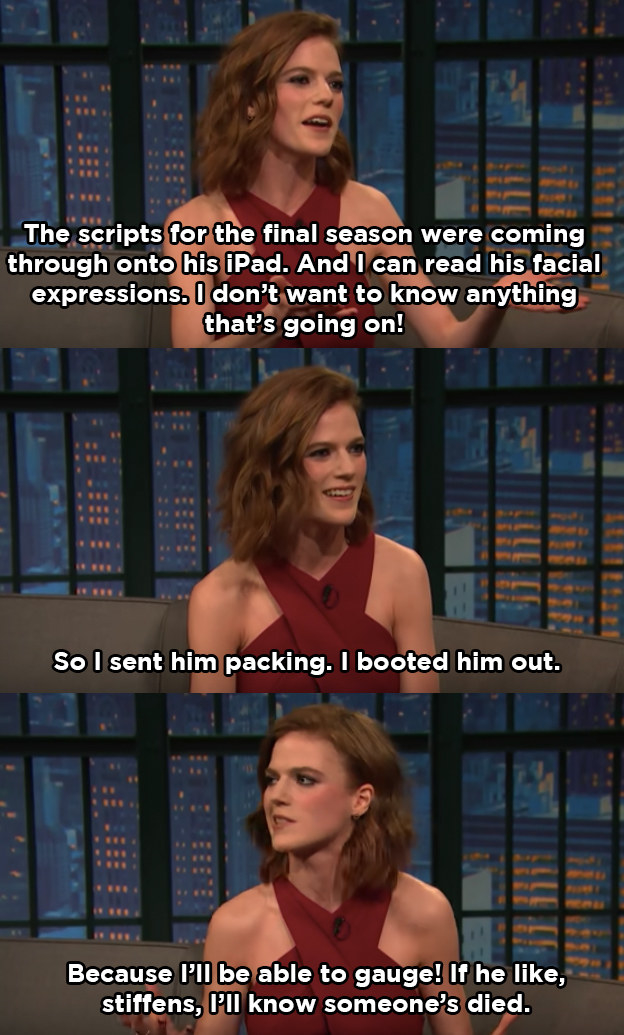 10.
When Kit used the wrong phrase when retelling his and Rose's engagement story:
12.
When Kit talked about dressing as Jon Snow for Rose's birthday: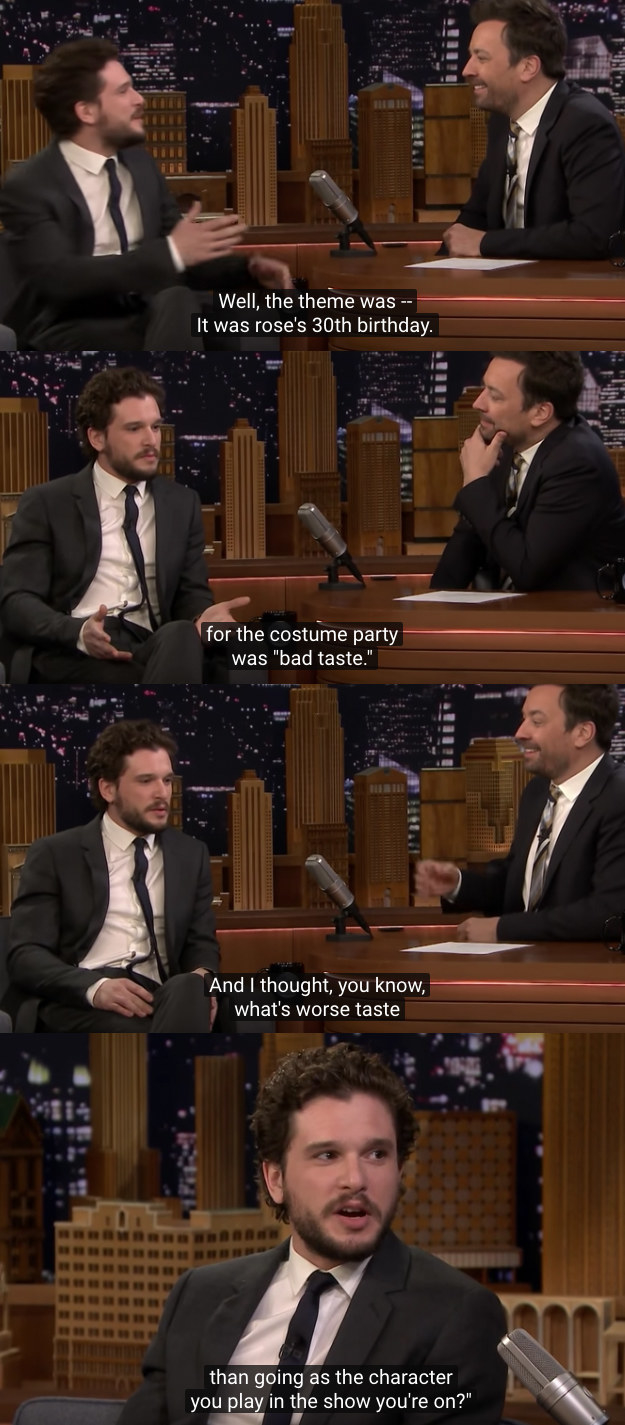 13.
When Kit reflected on what it was REALLY like doing the cave scene with Rose: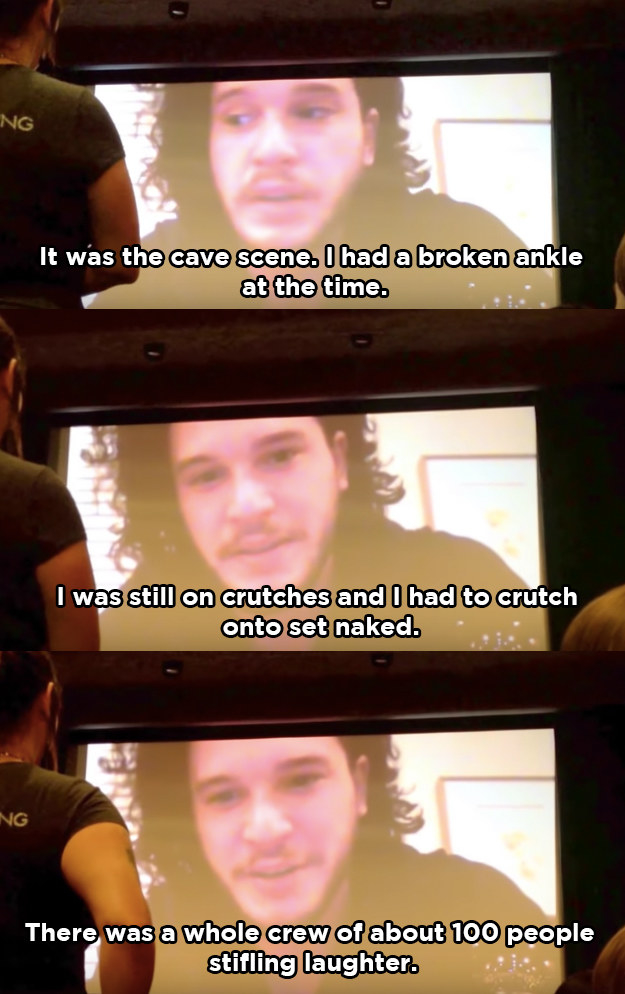 14.
When Kit explained that he loves his fans but is also VERY protective of intimate moments with Rose:

BLESS THESE TWO PURE ANGELS.