The Kardashians/Jenners/Wests celebrated their annual big, BEAUTIFUL Christmas Eve party this year, and you're probably lying if you don't feel a little bit of FOMO!!! It was hosted by Kourtney this year and featured Sia as a musical guest. Kim wants Sia to become a Kardashian, but more on that in a sec!!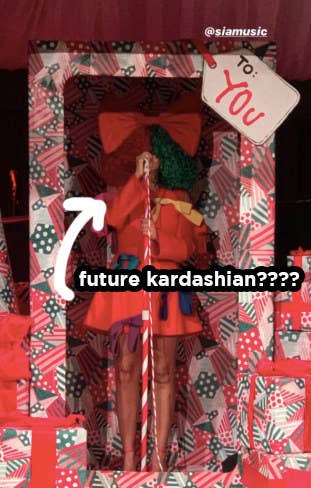 First, it wouldn't be a Kardashian/Jenner/West party if there weren't photos of what everyone wore that evening. Kim, Kanye, and their adorable fam looked super fashionable and edgy.
True and Stormi wore holiday glam gowns that matched their mothers and, of course, looked GORGE.
I MEAN!!!!!!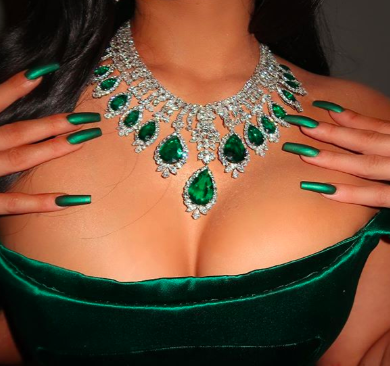 So sweet!!!!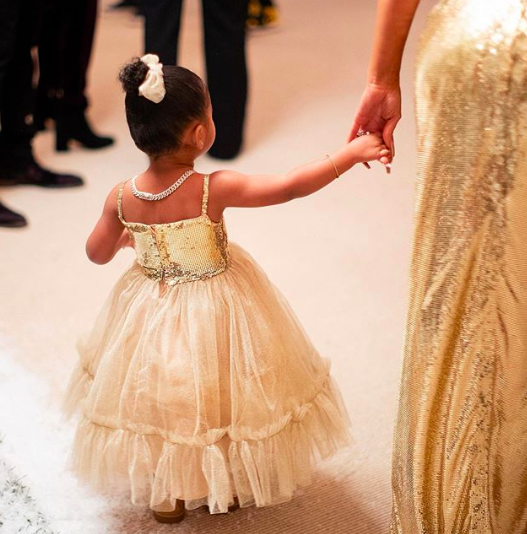 And host Queen Kourtney looked STUNNING in a classic red gown.
Like I mentioned before, Kourtney hosted this year and went with a traditional Christmas aesthetic. But in true Kardashian fashion, the decor was truly extravagant. Like, LOOK AT THIS HALLWAY OF POINSETTIAS????
LOOK AT THIS UPSIDE DOWN CHRISTMAS TREE!!! A real outdoorsy, romantic, woodsy vibe!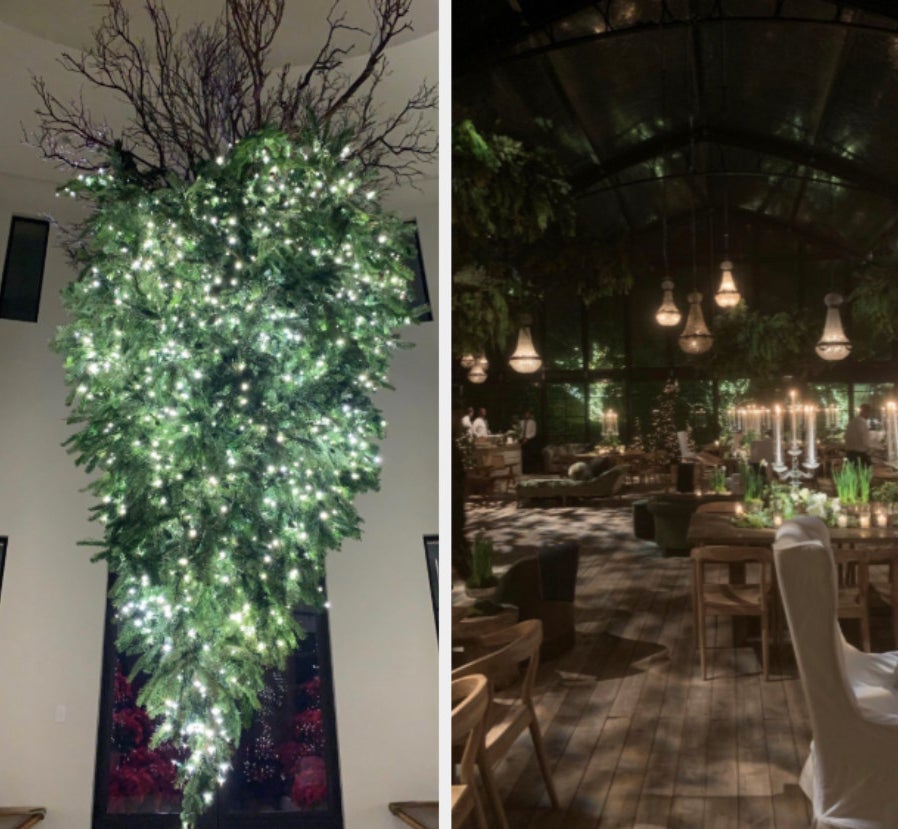 It felt like a cozy and green Christmas Eve, and I'm honestly not mad at it.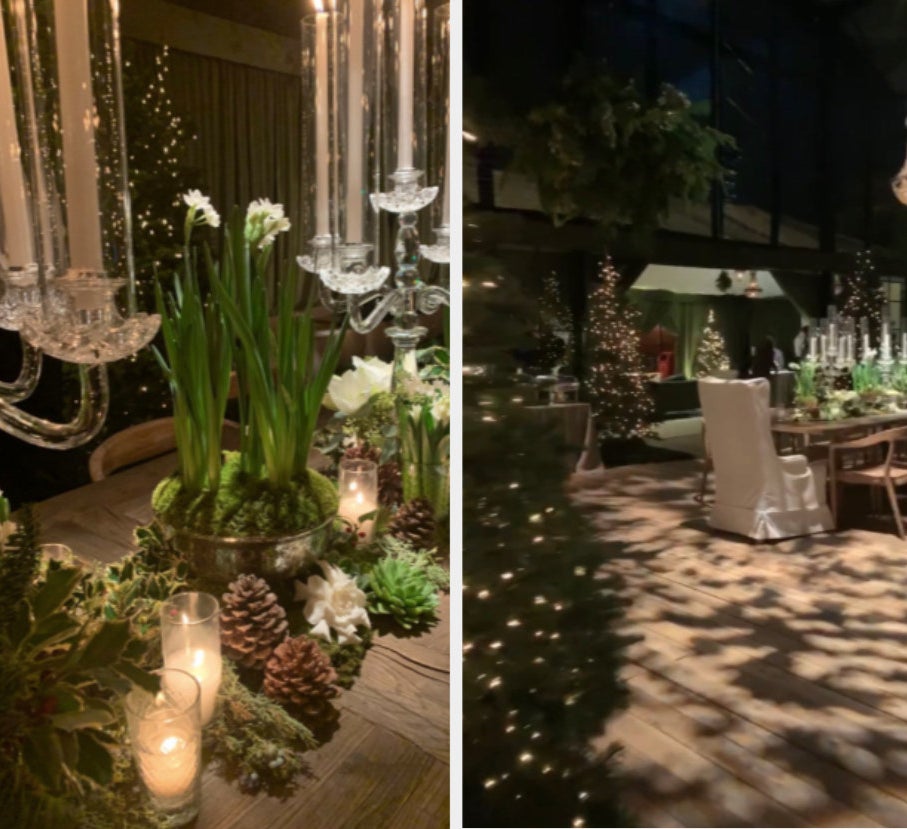 There were also carolers who greeted guests decked out in 19th century attire!!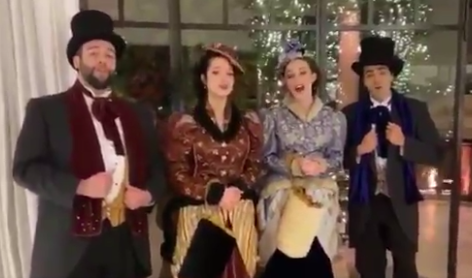 It wouldn't be a Kardashian/Jenner/West Christmas Eve party without live entertainment, and Sia really came through!
And then Kim posted on her Instagram story that she wouldn't be mad if Rob married Sia so she could become a Kardashian?!?! CAN YOU IMAGINE! I fully support this.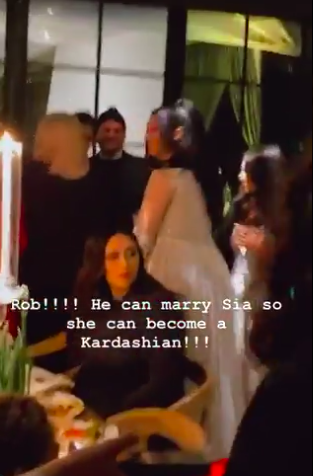 Khloe and Kylie danced to Sia like no one was watching, but — you know — a lot of people were watching because this was a big ole party!!!
Many selfie videos were taken. Because, duh!!!
Then, Kim said a few kind words and introduced Kanye's Sunday Service choir, who also performed.
Everyone was into it!!!!!
And at the end of the night, EVERYONE WENT HOME WITH FREAKIN' YEEZYS. You know, a very low-key, casual Christmas party favor!!!!!
CHRISTMAS PARTY GOALS. I, for one, will be on the look out for my invitation next year.