John Green's New Book Cover Was Revealed On "GMA" And Things Got Awkward Real Quick
"Something about a woman and a billionaire and searching for God, I don't know!"
This morning on Good Morning America, John Green's new book cover for his October release, Turtles All the Way Down, was revealed, and things got awkward real fast.
First, one of the hosts started off by asking the rest of the group if they knew what his title means.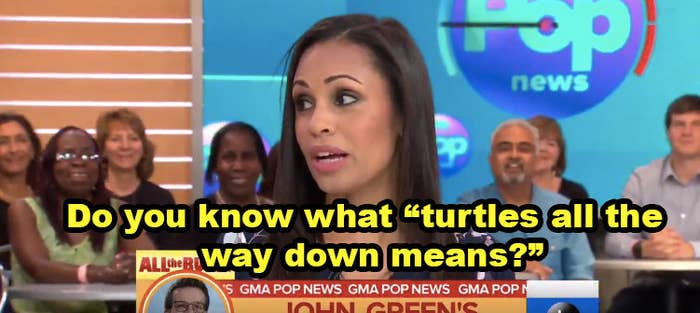 ...and backed up her findings by saying it's what she researched.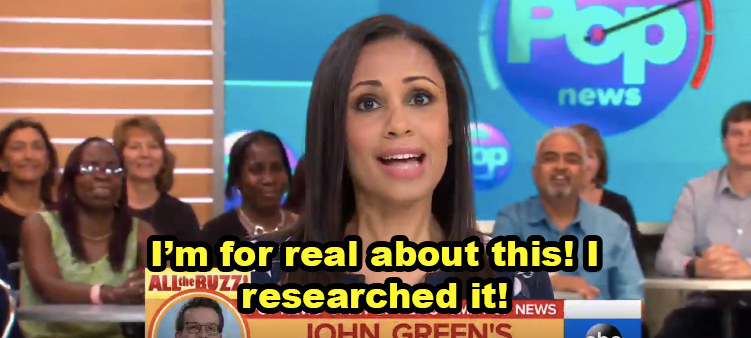 Then another host jumped in to make a Ninja Turtles joke.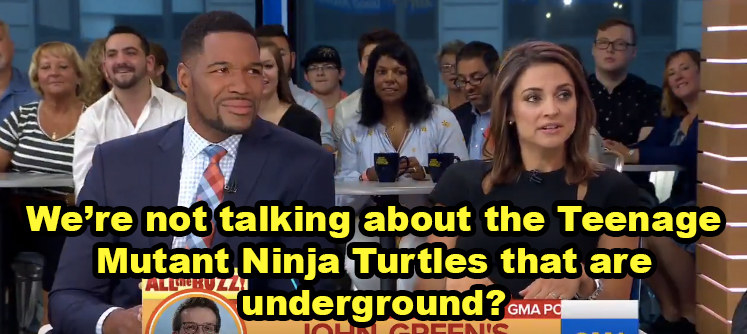 But IT GETS WORSE. Because this is what happens when she was asked to give a synopsis of the book.
But, realizing she did know something else, she added:
Finally, she looked to the prompt to read the audience a quick synopsis.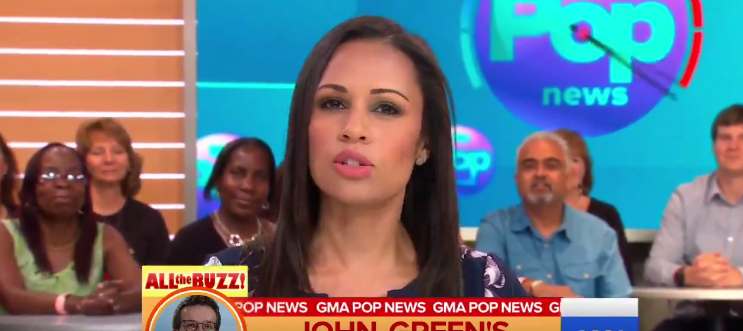 Here's the whole thing:
"Sixteen-year-old Aza never intended to pursue the mystery of fugitive billionaire Russell Pickett, but there's a hundred-thousand-dollar reward at stake and her Best and Most Fearless Friend, Daisy, is eager to investigate. So together, they navigate the short distance and broad divides that separate them from Russell Pickett's son, Davis.

Aza is trying. She is trying to be a good daughter, a good friend, a good student, and maybe even a good detective, while also living within the ever-tightening spiral of her own thoughts.

In his long-awaited return, John Green, the acclaimed, award-winning author of Looking for Alaska and The Fault in Our Stars, shares Aza's story with shattering, unflinching clarity in this brilliant novel of love, resilience, and the power of lifelong friendship."
But anyway — what a great cover!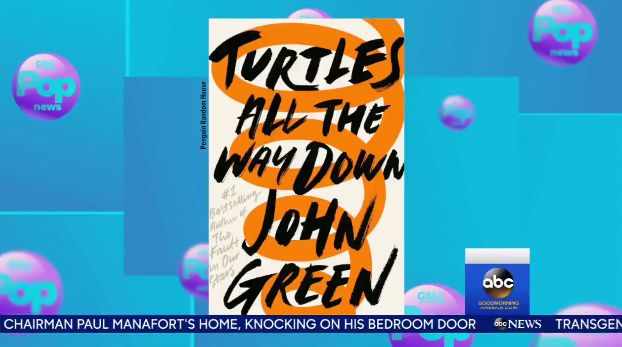 BuzzFeed has reached out to John Green's publicist for comment.