Hi guys, I'm Farrah! I live in Los Angeles and recently, I've been seeing a ton of advertisements for something called Vital Proteins collagen. I'm talking billboards, ads, and endcap displays at Target. So, obviously I had to look up what it was!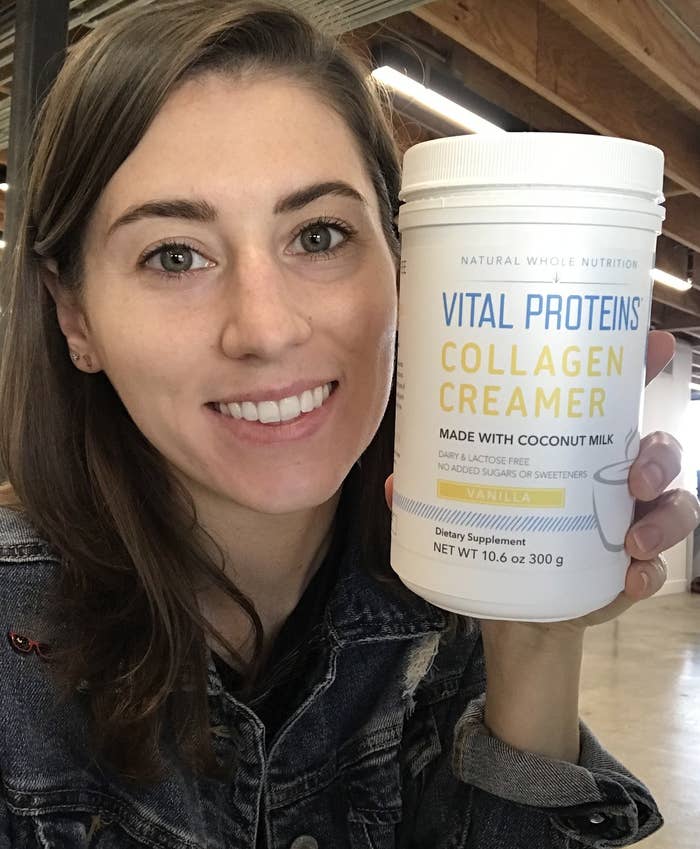 When I visited their website, I learned that our body slows the production of collagen as we age, so Vital Proteins collagen powder helps promote the production of collagen through their products. The benefits can include hair growth, nail growth, joint health, and digestion. So I decided to try it out for a month and see what I thought.

The first flavor of collagen powder I tried was lavender lemon. I used this when drinking chamomile tea because I honestly wasn't sure what else it would mix well with, but it does taste good with the tea.
The next flavor I tried was matcha. I've always thought matcha was just OK, but there was a matcha latte recipe on the Vital Proteins website that I decided to try to see if my mind would change.
The final result? The recipe did make a beautiful latte, but I JUST wasn't into it. It's not you, matcha collagen latte — it's ME. I am just not a matcha girl. But if you are, then I'm sure you'll find this extremely tasty.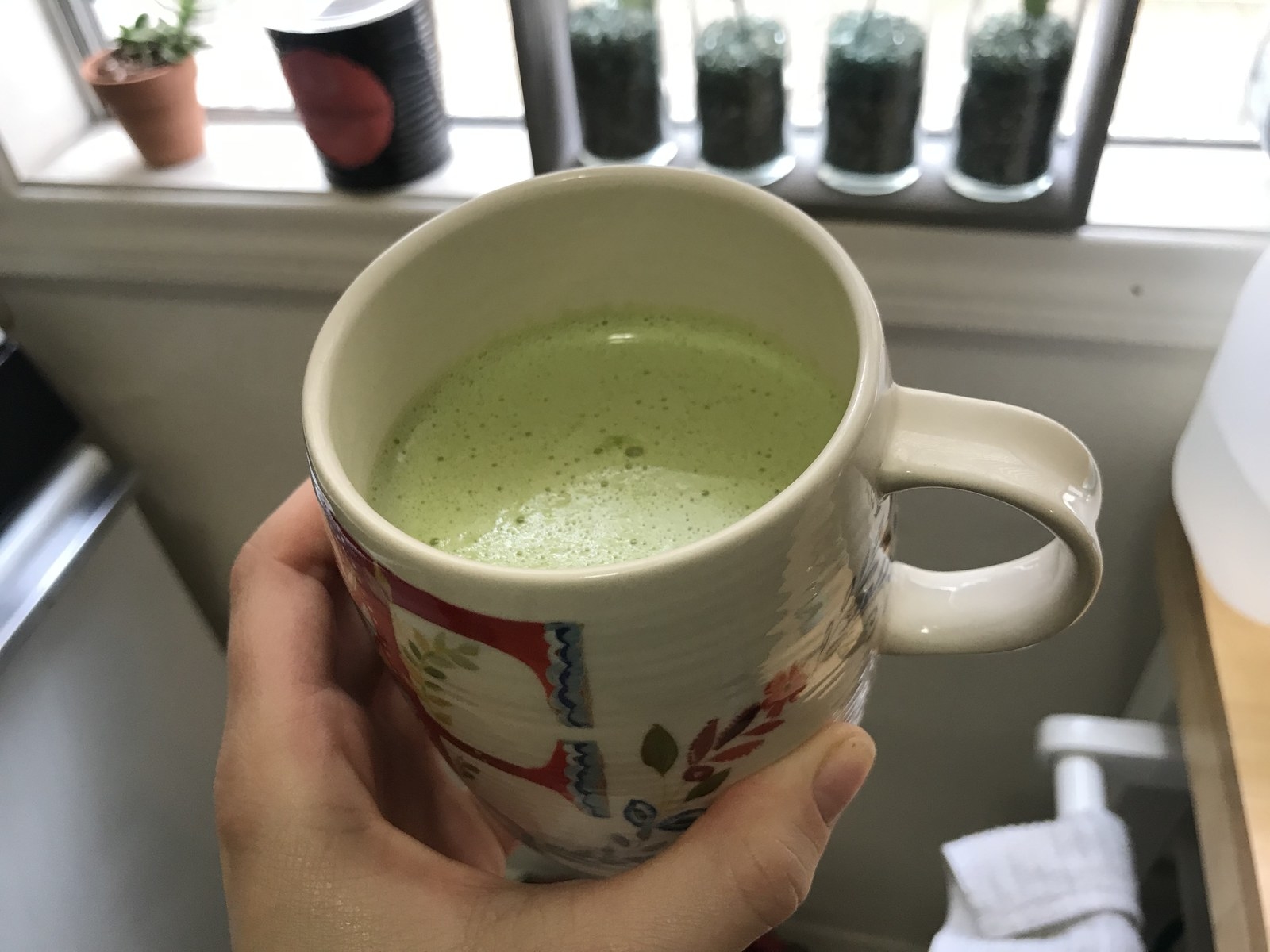 You also don't have to ONLY mix this with liquid. There are plenty of recipes that include some scoops of collagen — like these MATCHA COOKIES recipe.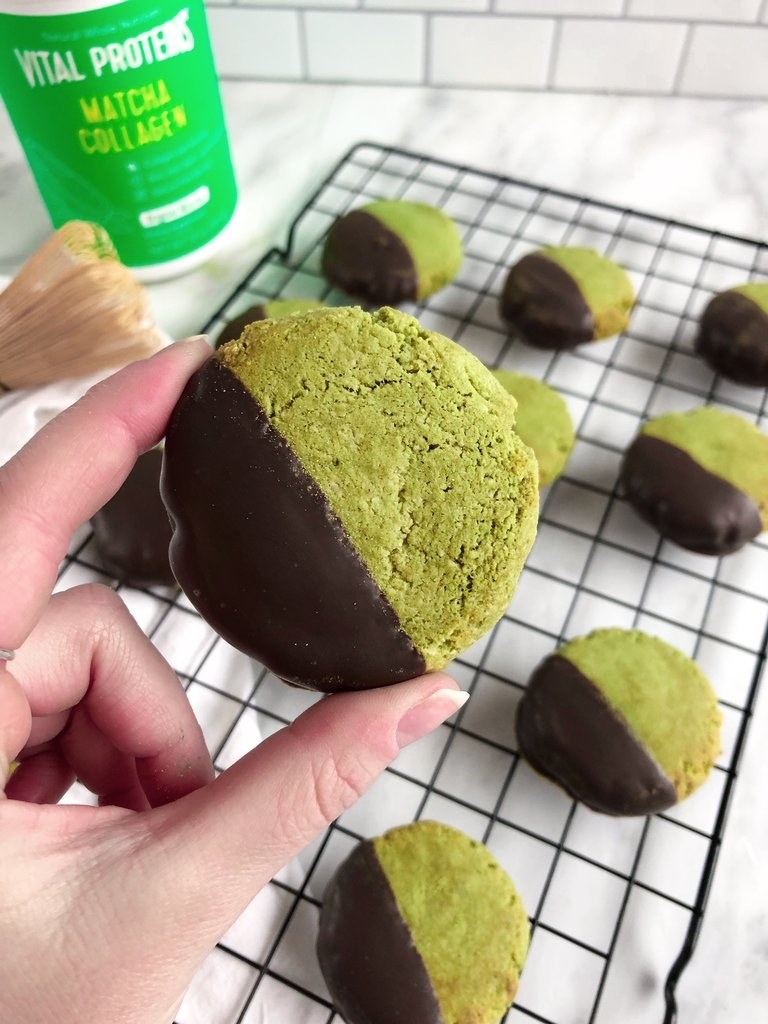 Then there's the unflavored collagen peptides powder. Because I'm boring, I also mixed this with hot drinks (like coffee). But your cooking options are pretty much endless with this stuff, like this nacho appetizer.
Or if you're wanting something healthier, you can use the unflavored collagen in this turkey burger recipe.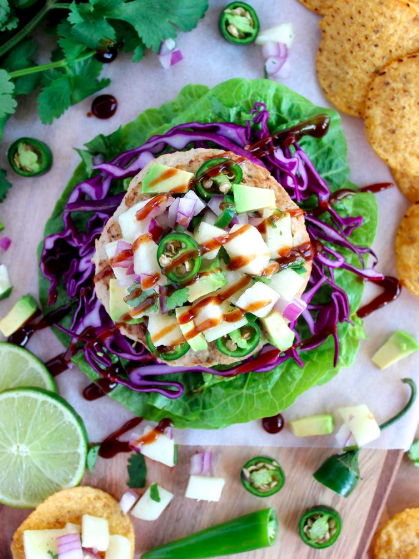 The product I was most excited about was actually the biggest disappointment. The collagen creamer is very thick and very clumpy/sticky. No matter how long I stirred it into my coffee, it would not dissolve fully. There were times I'd been drinking and swallow a tiny clump of collagen powder. YOU BET I GAGGED.
But instead of tossing it, I figured it would be better if you used it for cooking. Because it doesn't necessarily have to dissolve into a liquid — it just needs to be mixed. Like with these lemon cashew balls.
My favorite collagen to use in my morning cup of coffee ended up being the flavorless Marine Collagen. I put two scoops (as directed) into my cup every morning and it blended so smoothly. It even left it a little bit frothy after I stirred. After adding my usual creamer in, it tasted great! No weird flavors or textures.
After about a month, my nails were lookin' GOOOOOD. I was surprised my gel manicure lasted this long — but anyway you can see a huge difference in length. I'm someone who has nails that constantly break/don't grow very long, so this proved SOMETHING was working.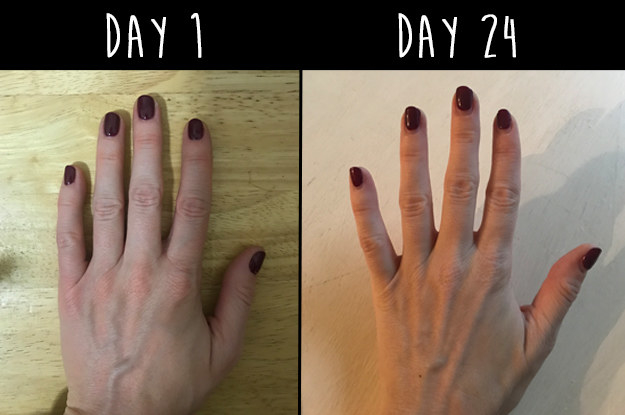 After using Vital Proteins collagen over 60 days, I did see a difference in my hair length as well. It's longer for sure, but my co-worker who took the after picture also noticed how shiny it was.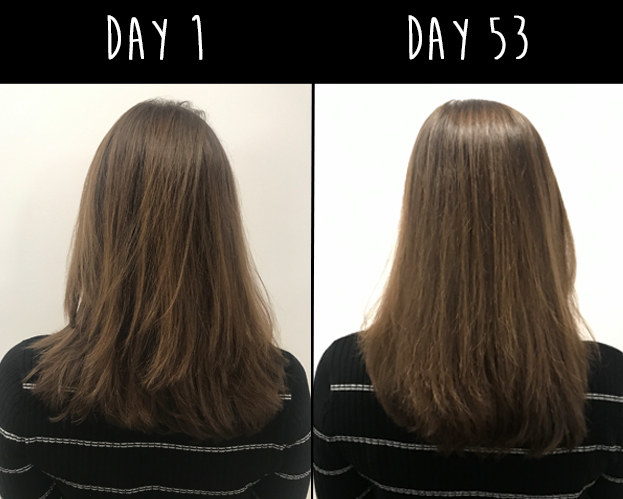 Overall, I did see a big difference in my nails and a slight difference in my hair. I'm going to continue using the unflavored collagen as well as the lavender lemon (because it was my fave) in the future — and it's so easy to add into a quick cup of coffee or tea.
Find more Vital Proteins recipe here.
Products were provided to BuzzFeed by Vital Proteins.