The product ended up being something called Hanacure and upon further investigation, I realized it was a Korean skincare mask that was giving people unbelievable skin transformations. I'm telling you, I scrolled through this Instagram account longer than I want to admit.
I also learned that Hollywood stars like Drew Barrymore and Nikolaj Coster-Waldau (AKA Jaime Lannister in Game of Thrones) both use this face mask. In fact, Nikolaj used the all-in-one facial before the Season 8 premiere!!!!
Basically, I was convinced this shit was magic. People's transformations were UNREAL. So, obviously, I had to try it for myself.
Here's what the unboxing was like. It's a beautiful package with tiny beauty supplies inside. I felt like a fancy Hollywood celebrity just opening it.
The products are so small!!! In the instructions, there's a step-by-step guide to how to open the tiny bottle because it's sealed with some kind of aluminum wrapping. It took me FOREVER to get that open, and I broke a nail in the process.
The directions say to pour the lifting serum (AKA tiny bottle) into the gelling solution (AKA big flat container) by only lifting a tiny corner of the flap. Once I did that, I put the flap back and place and shook it for 20 seconds. Then I peeled the entire top off the gelling solution and applied it to my face.
So, what was the solution doing as it sat on my face? Their website goes into great detail explaining it, but my takeaway was that it was bringing all my impurities to the top of my skin so that I could wash them away, all while tightening it.
Once the solution starts drying, you can absolutely feel it tightening. And your face starts morphing into something resembling a White Walker.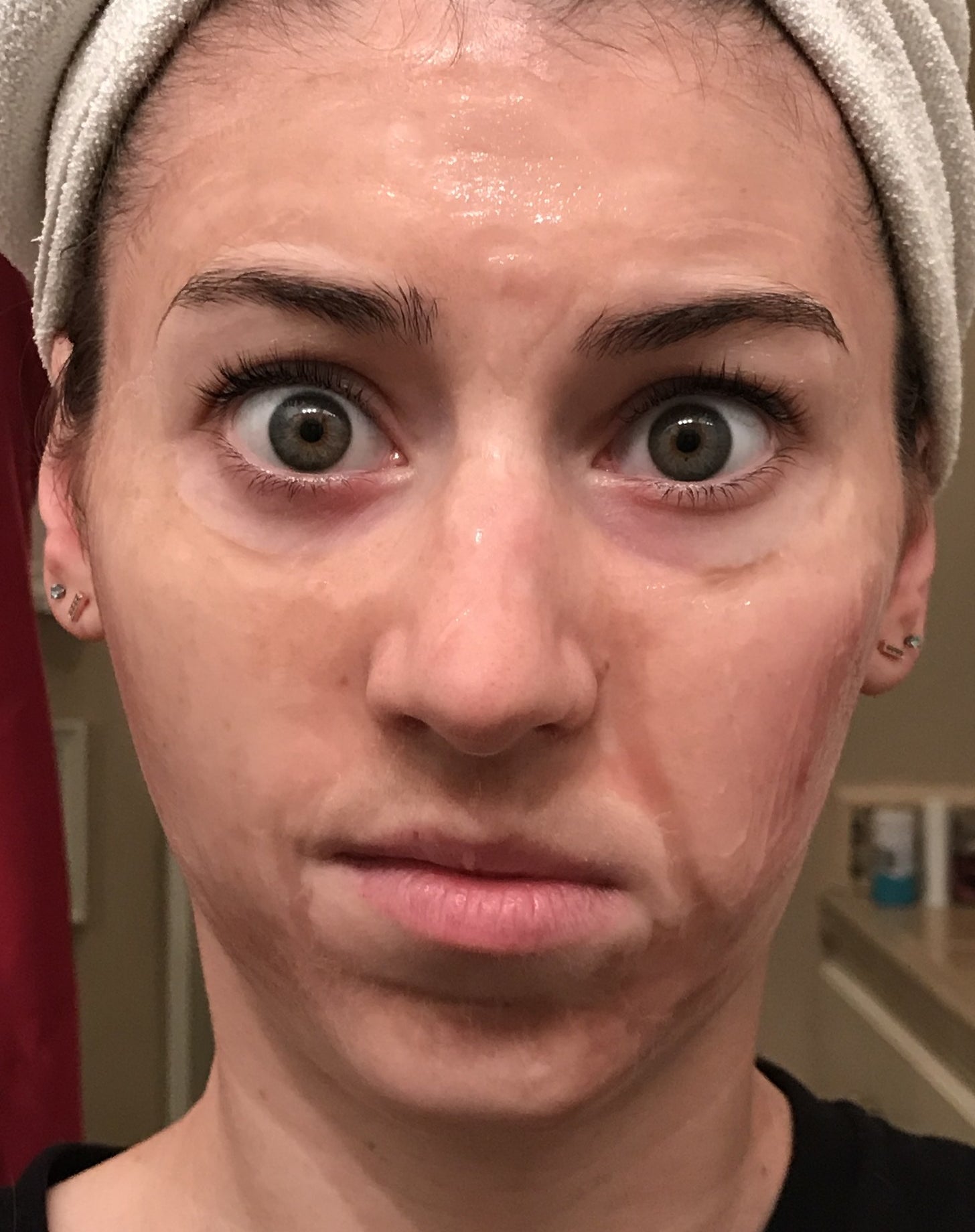 Now, what you're really here for: The results! I 1000% saw a difference in how my skin smoothed and tightened once I washed it off.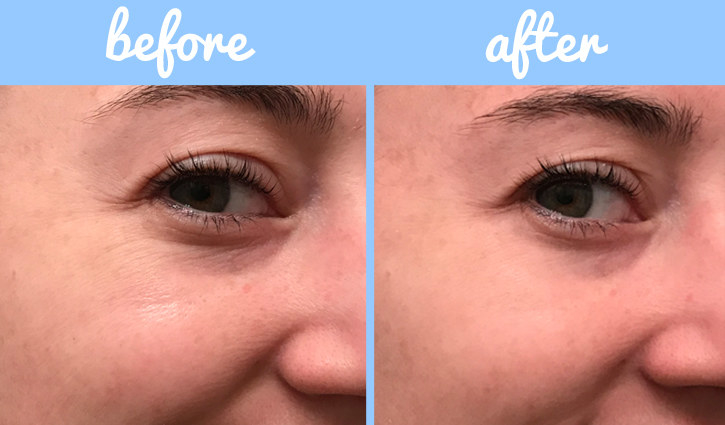 Here's the other side of my face. I don't think it did much for my breakouts, but it was very clear that my skin was MUCH smoother than before.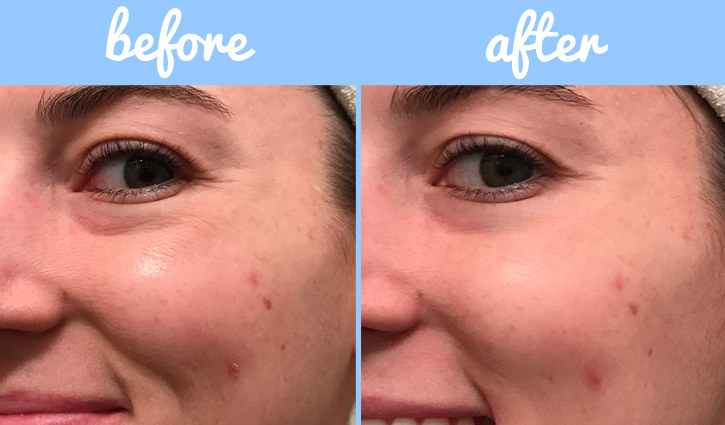 Also, my pores looked smaller in the "after" photo. I don't think it improved my dark under eye circles, though.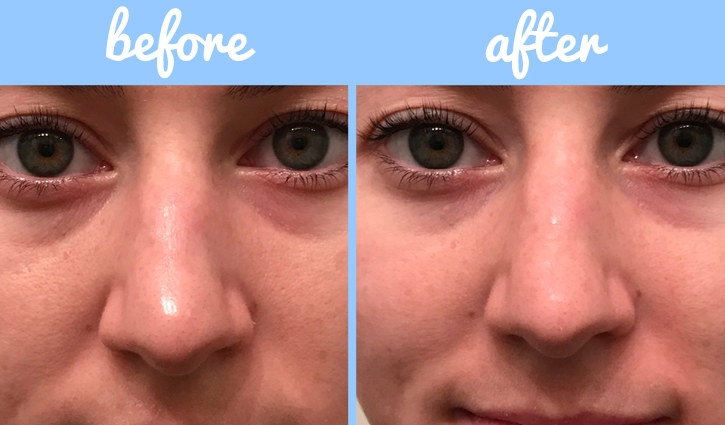 And finally, here's a photo of my full face. The number one thing I noticed was that my skin felt tighter and looked brighter. If I keep using it, perhaps my breakouts/scars will improve. But for a first-time usage, I definitely think SOMETHING is working.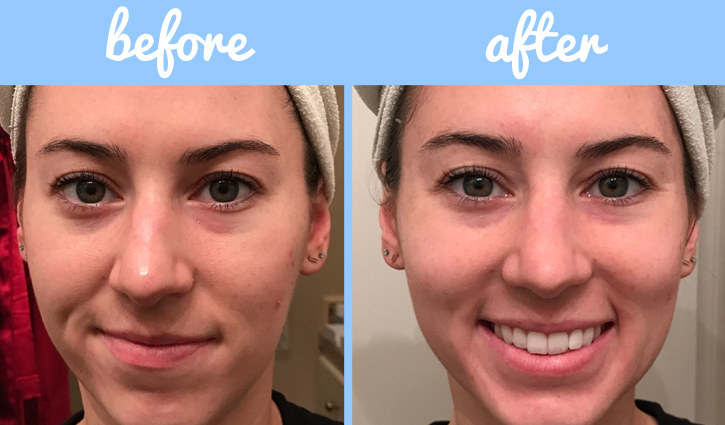 Anyway, if you're looking for a face mask that will give you instant results, Hanacure is worth a try!
Note: BuzzFeed was provided products free of charge.