Hi, I'm Farrah! I wear an A-cup bra and am a member of the Itty Bitty Titty Committee. Maybe you are too???? Anyway, sometimes I wear an outfit and think, "Damn, it would be nice to have some cleavage." So, like every millennial, I went to Google to see if there was anything that could give small-boobed girls a freakin' LIFT.
I stumbled on a few things my coworkers had tried already. Maybe you remember when those pull-string bras were all over Instagram? They seemed to work pretty OK for some and not at all for others.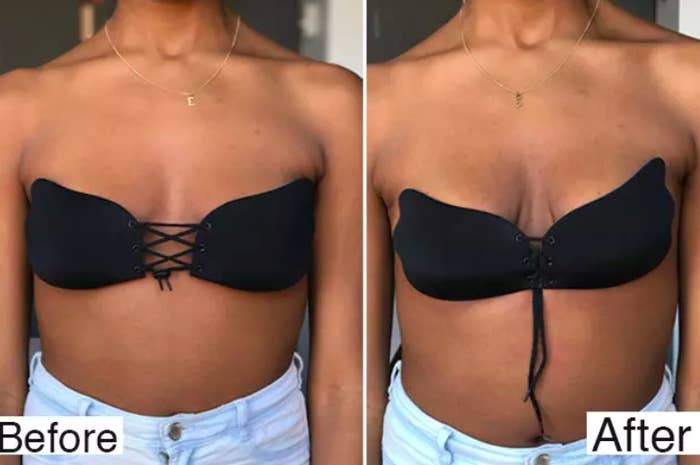 And THEN, I came across Upbra. As I scrolled through their Instagram, I noticed they had a story highlight of people sized A and B cups trying on their bra — which is supposed to look like you've doubled your cup size. I thought, MY SMALL-BREASTED PEOPLE! THEY LOOK GREAT. I NEED TO TRY THIS. So I did!
According to their website, Upbra works by moving your breasts from the inside of the cup when you pull on the inner components inside of the cup. Basically, this results in a lift of your boobs as they snuggle up against each other, which, GREAT! Except I didn't quite believe that the girl who was advertising the product on their website wore an A cup like me, but OK!!!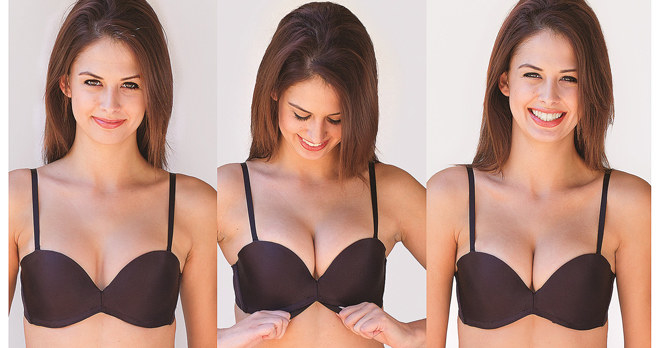 Once the bras came, it was time to try 'em on! For comparison purposes, here's me in my normal, everyday non-push-up bra. (It's Fenty and I love it.)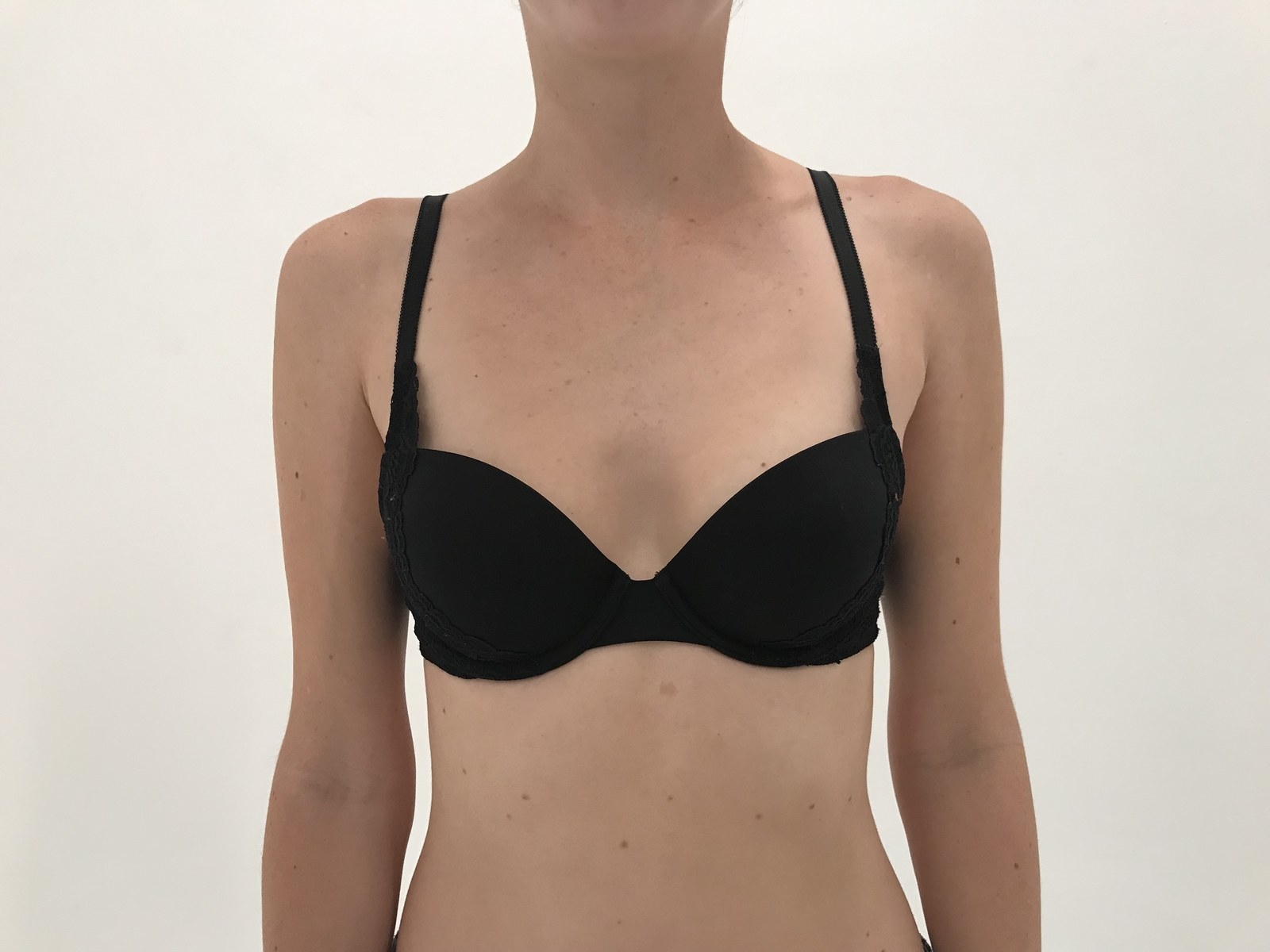 Here's what the Convertible Strapless bra looked like on the inside. The hearts aren't just there for design — they're a little bit sticky in order to help keep your boobs lifted. You see those two crisscross straps in the middle? Those are the straps you're supposed to pull on to tighten, then hook them on the little hook strap thingies shown in the pic on the right.
After putting the Convertible Strapless bra on, I found the two tightening strings and pulled them tight (which took more arm strength than I thought it would) to make this maneuver happen: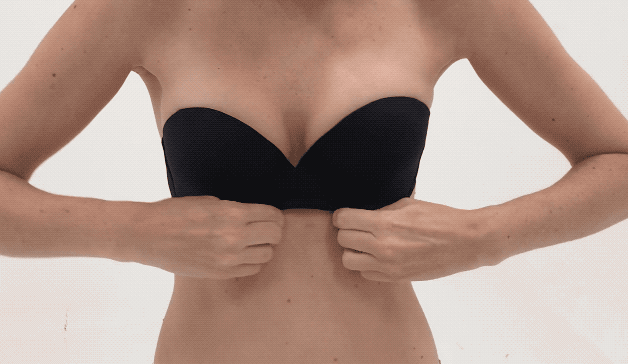 When I was holding the strings in place before attaching them, I was like DAMN MY CLEAVAGE IS POPPIN'!!!!!!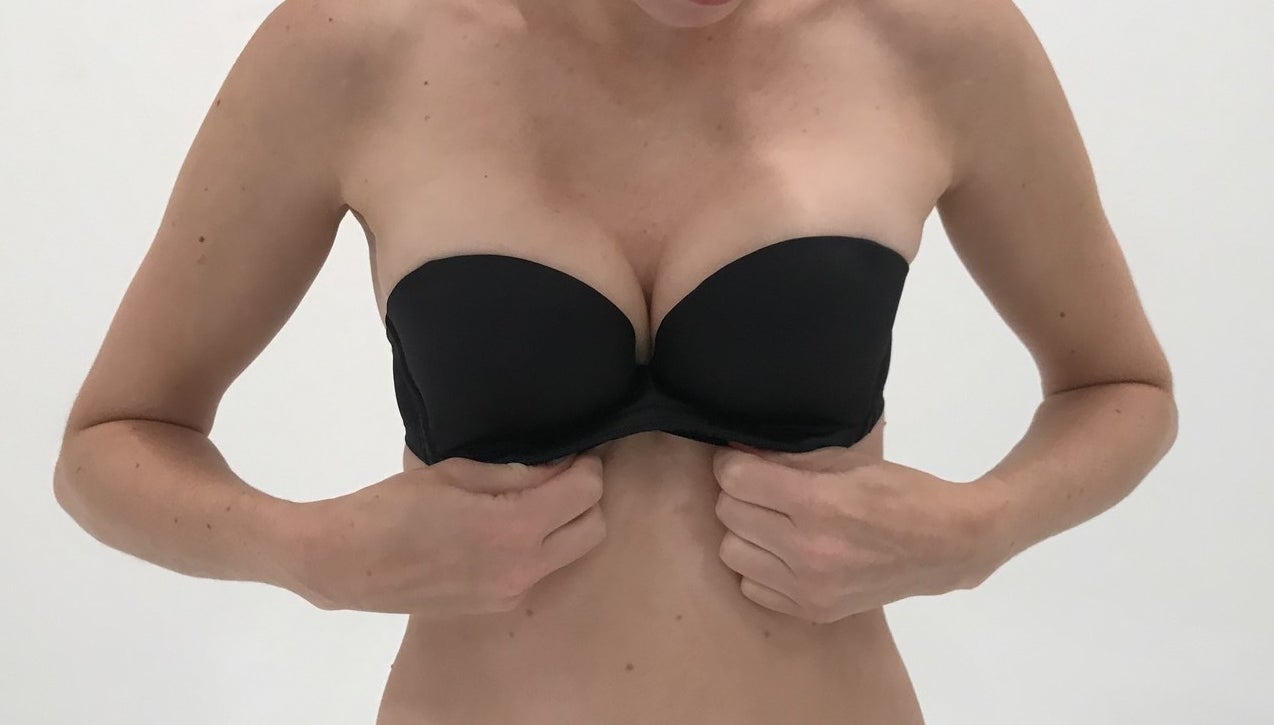 But when I hooked the strings onto their attachments on the inside of the bra, my cleavage didn't hold as well as it did when I was physically holding the strings.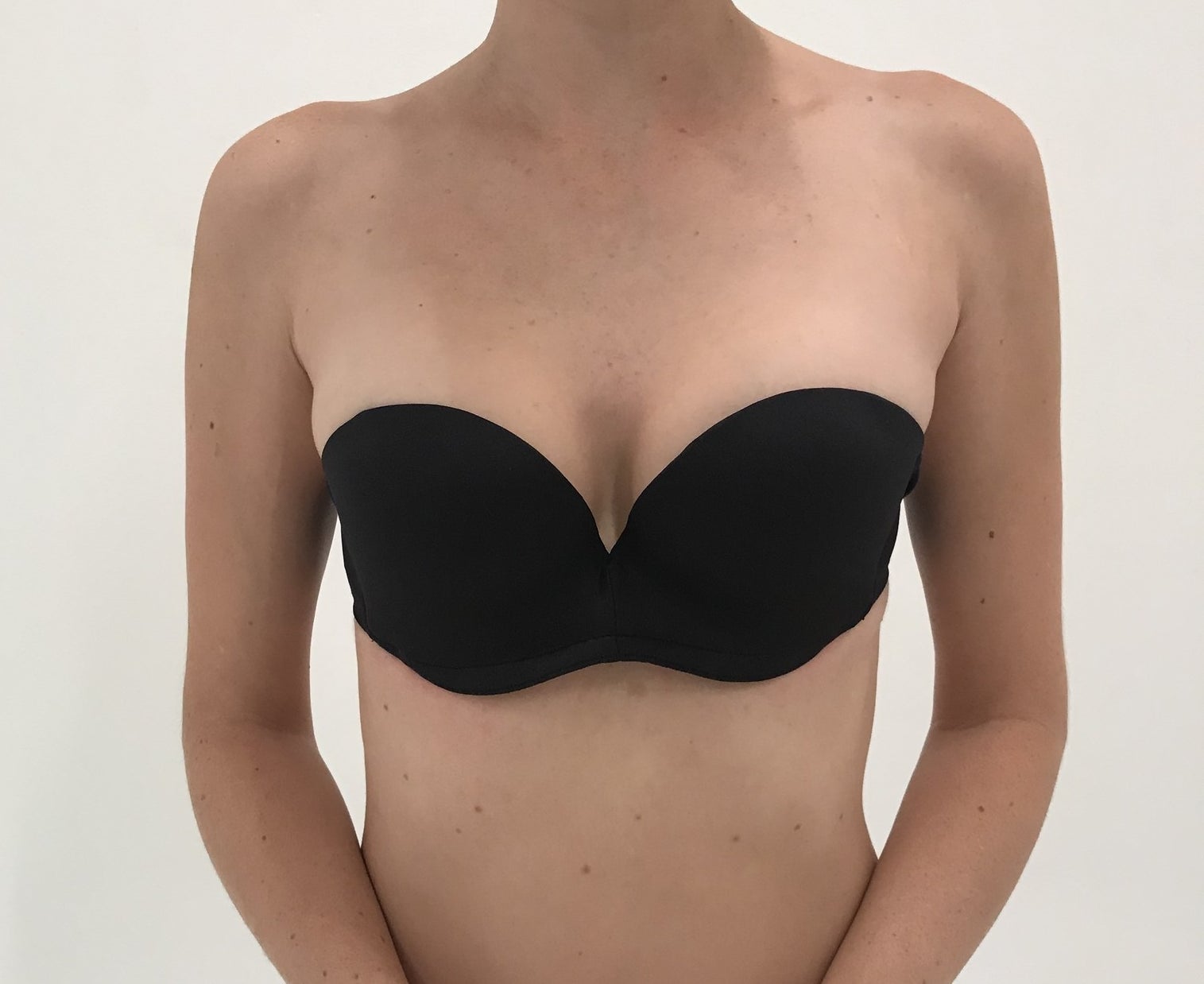 It also created a little bit of a weird gap in the front, which I know was caused by me putting the straps on the tightest setting for ~maximum cleavage~, but it didn't exactly deliver.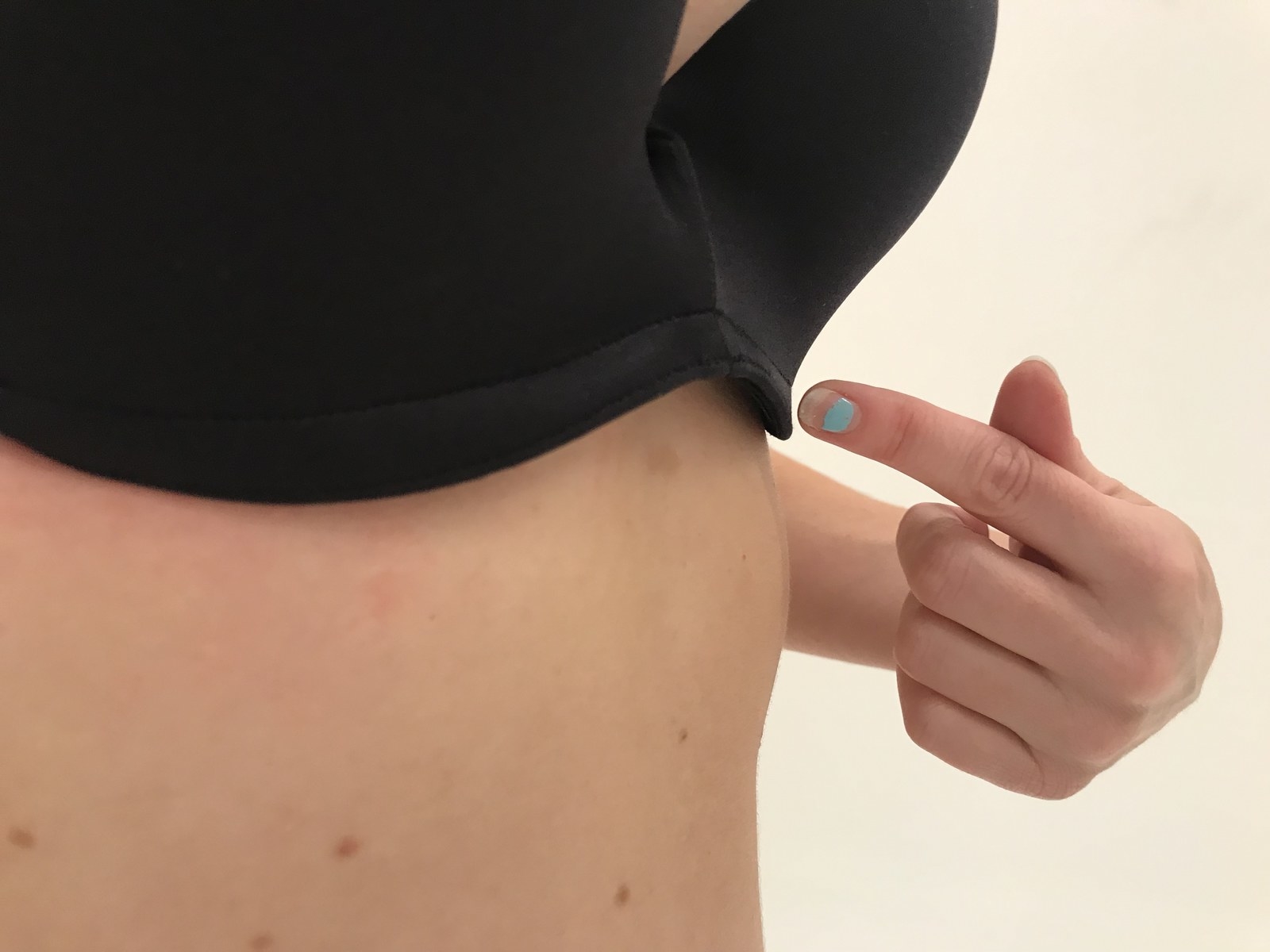 Next, I tried Upbra's Perfect T-Shirt Bra. I noticed this one was much more comfortable than the strapless bra. However, you can see how much the bra scrunched up at the bottom when I tried to make my boobs snuggle up against each other.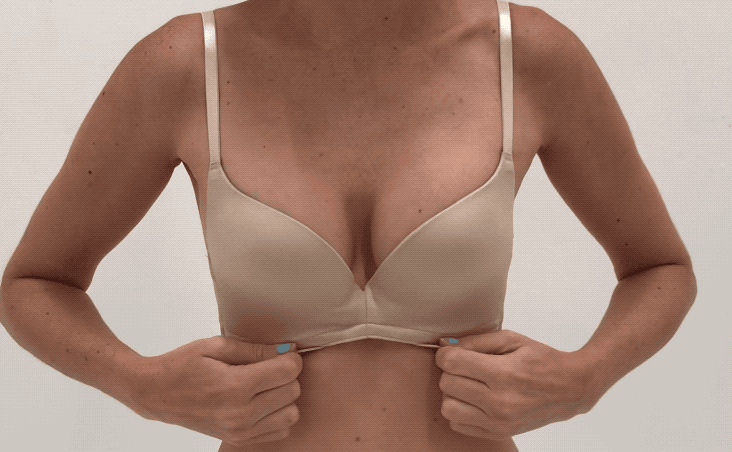 It also required a little bit of finagling to make sure my cleavage stayed in place. I flipped up the inside of the lower part of the bra so I could see the slots. Then I had to slip the clasp into one of the slots so it stayed tight.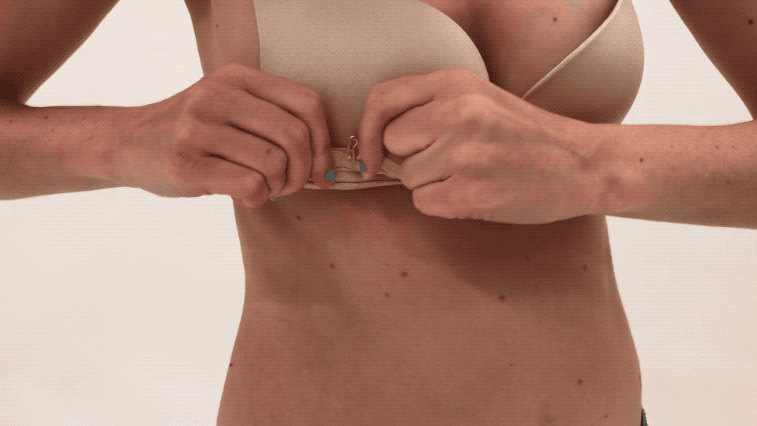 The T-shirt bra looked even weirder than the strapless bra once I had the clasps tightened in place. Like, it looks like this bra has BEEN THROUGH SOME SHIT. But, I mean, I guess it did give me a lift?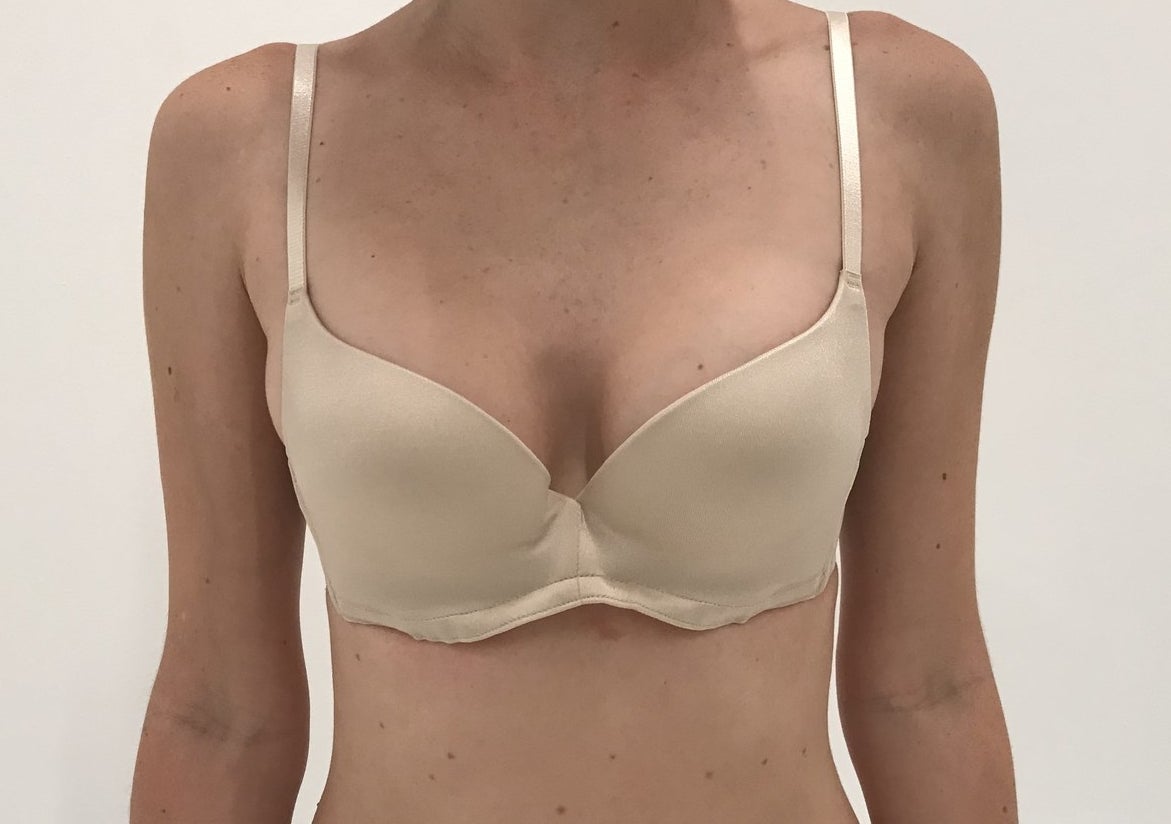 Here's another angle so you can see how weird it looks. I know you're probably thinking, "Don't make it so tight then!!!" But isn't the whole point of this bra to give me lift AND cleavage?!?! LET AN A-CUP GIRL DREAM, OK?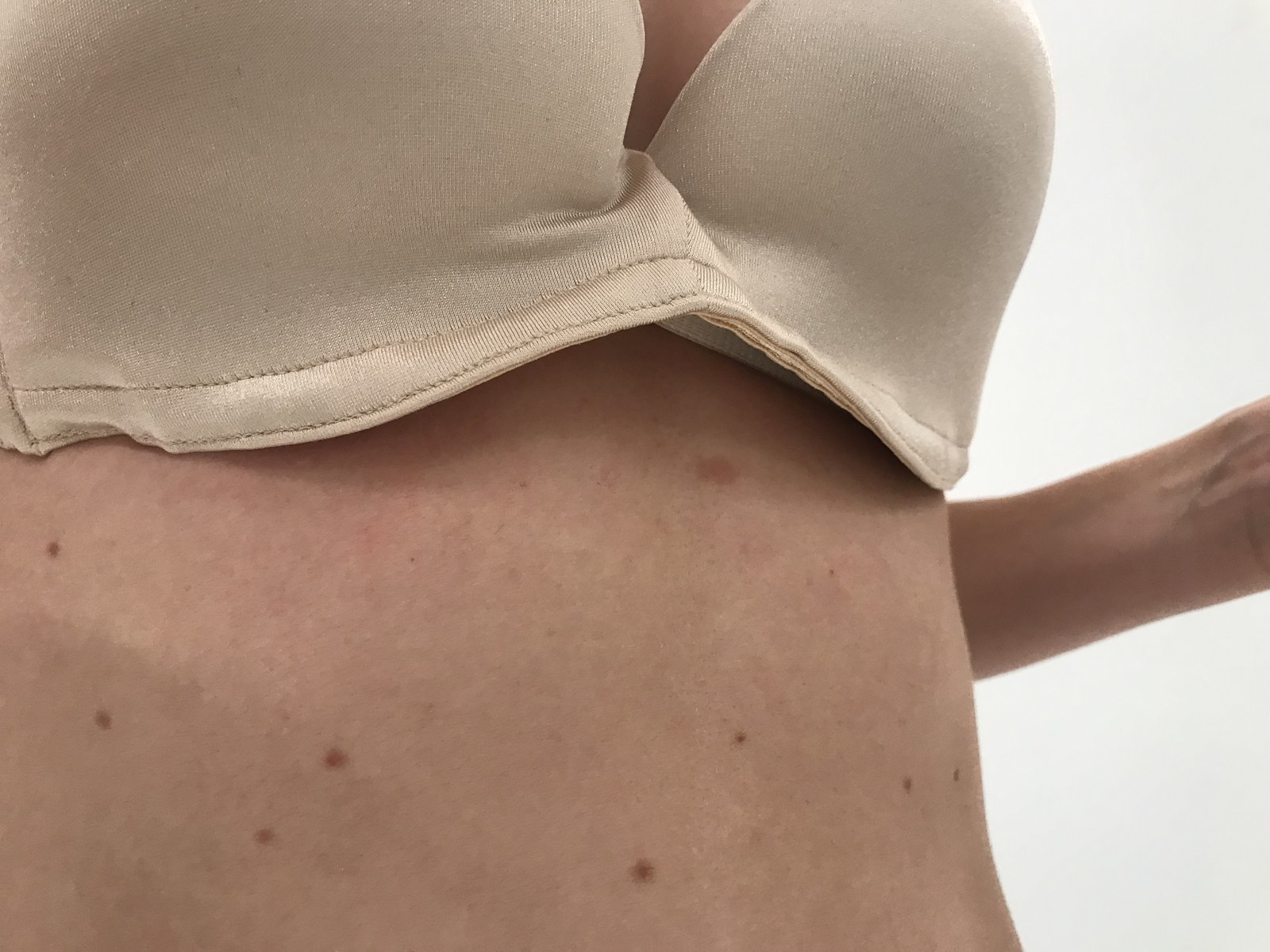 And, well, because it's a T-shirt bra, I thought I'd show you all what it looks like under a T-shirt. The image on the left is with my everyday bra, and the picture on the right is with the T-shirt bra. (But the silhouette of my boobs looks great, even though the bra itself looks kinda wonky.)
Overall, I don't think this is a bad bra or product. The quality of the material is great even though it bunched up for me. However, I do think these bras work best for people who wear B cups or higher, or if you wear A-cup bras and don't have a large space between your boobs. In the meantime, I'll continue my search for the perfect cleavage bra for small boobs — and if you have any suggestions PLEASE LET ME KNOW IN THE COMMENTS!!!!
Note: Upbra provided this product to BuzzFeed free of charge. All thoughts are my own.