Hi everyone, I'm Farrah and I've been known to try popular fitness routines. I'm also a fan of artist and entertainer Ariana Grande. So when I stumbled upon some articles that highlighted her workout regimen, I thought, Why not try it and see what happens?!
Ariana Grande is a tiny, radiant pop powerhouse who shattered records when her songs "7 Rings," "Break Up With Your Girlfriend, I'm Bored," and "Thank U, Next" claimed the top three spots on the Hot 100 in February. She's also told People that she finds a lot of inspiration while on the treadmill. So, I guess I was going to see if any of my creative talent was going to emerge while running on the treadmill!!
I did some research to find out what type of resistance exercises and cardio exercises Ariana does, as well as what her typical diet is like. Here's what I found: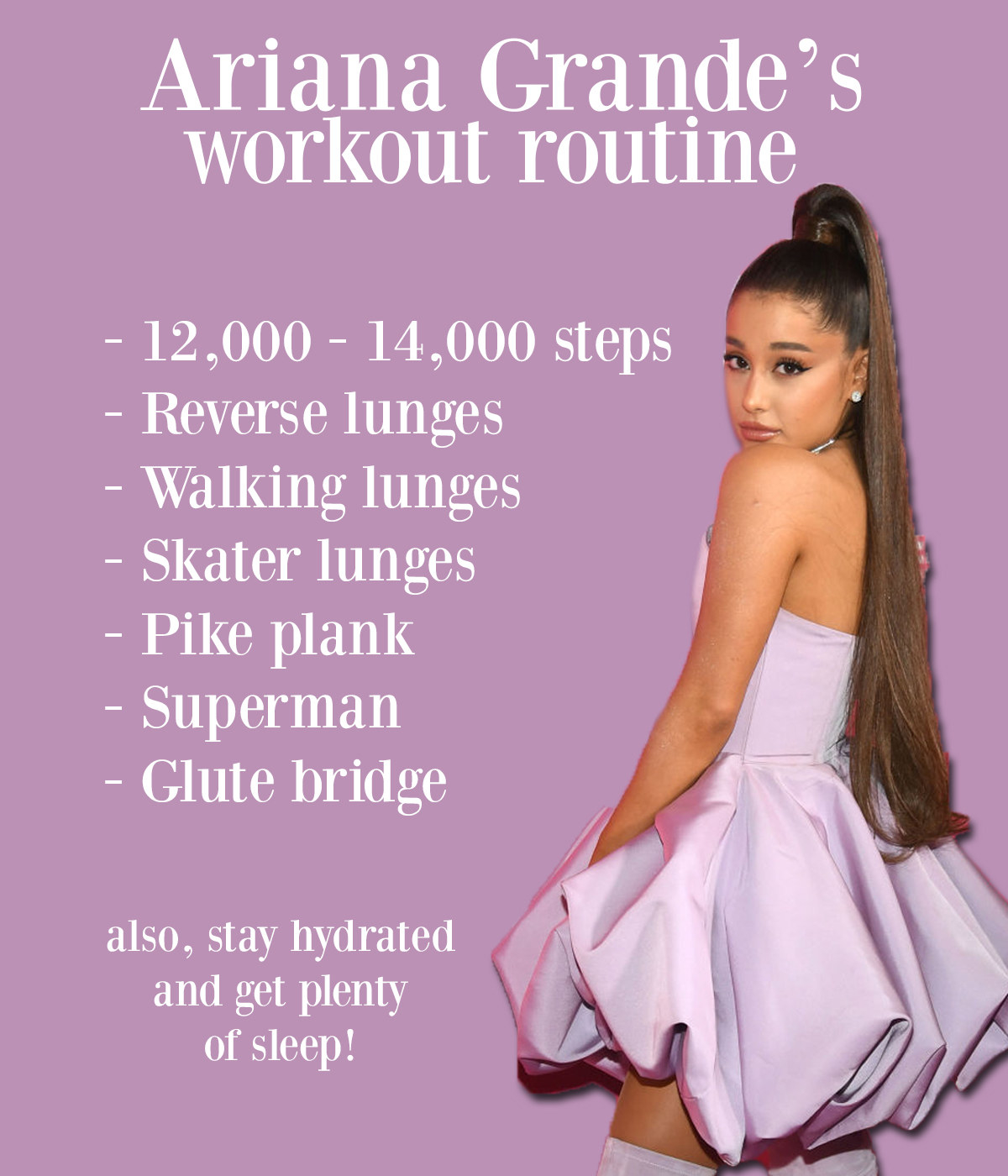 According to Body and Soul, Ariana does two minutes of walking lunges and glute bridges (three reps). Her trainer told Insider that she prefers clients focus on one resistance exercise per day, doing five sets of 30 reps of each exercise, or as many as you can do in a short amount of time.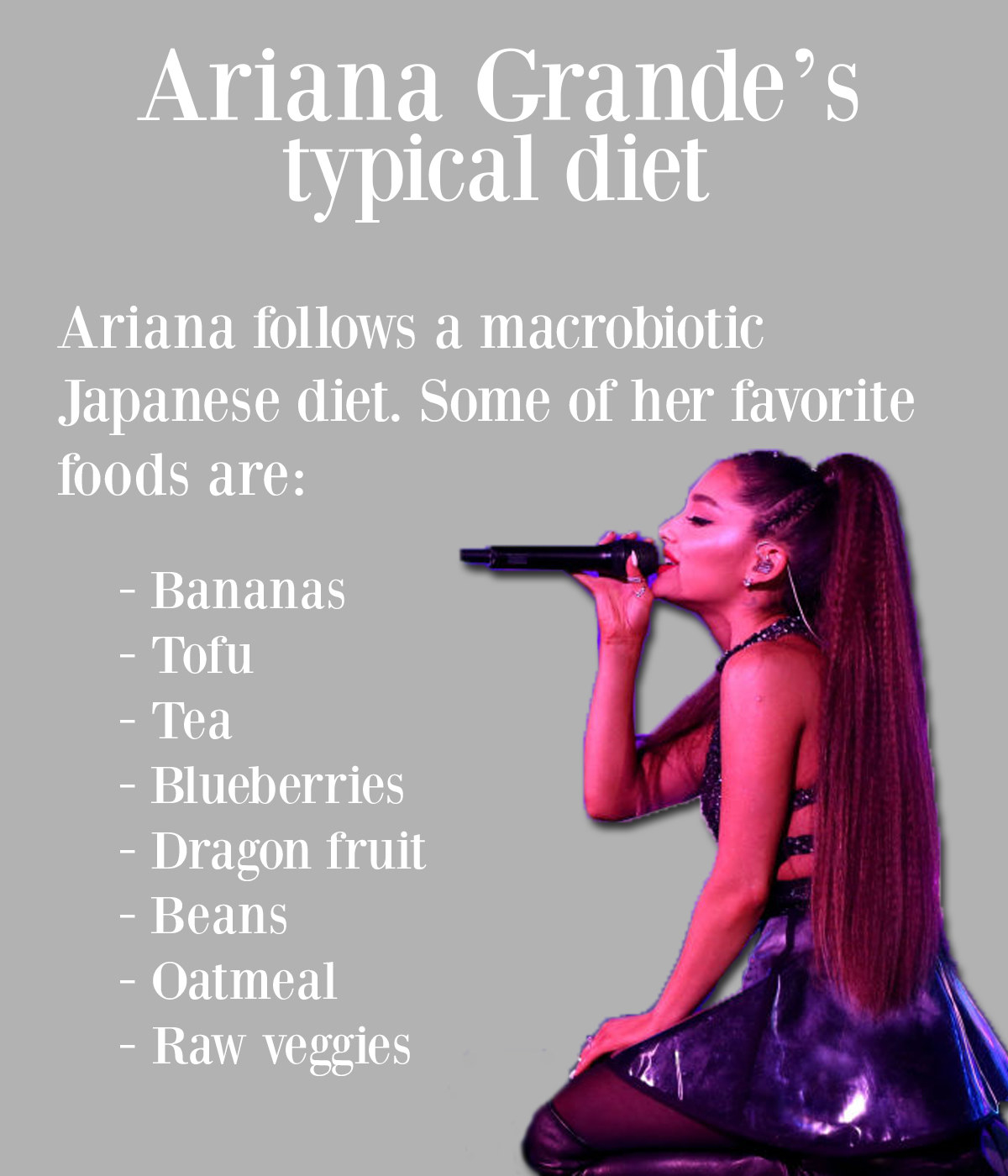 I found an article on Glamour that highlighted some of Ariana's favorite snacks as well as her specific diet — a macrobiotic Japanese diet. Ariana is vegan, so that was a huge lifestyle adjustment I was going to have to make, especially considering how much I love cheese. But I decided I'd try my best and see what happened!
Also, because most of these exercises are so legs-focused, I added in some arm and ab workouts to even things out. My arm exercises included 40 arm circles forward and backward, 20 tricep lifts, and 25 arm raises — all with 3-pound weights. My core exercises included 40 core boat crunches, 20 leg raises, and 60 bicycle crunches.

I was nervous about making an enormous leap into eating vegan. Grocery shopping seemed overwhelming. I had no idea what to cook. So I found a meal subscription service called Purple Carrot that's entirely plant-based. This made my first week of eating like Ariana SO EASY.
Ariana favors a LOT of leg exercises, and I knew I'd be incredibly sore the first week. Before I started, I stretched for 20 minutes, then foam-rolled for 10. THEN I got to the real work. I did five sets of 30 reps of each exercise, starting with reverse lunges and walking lunges on day one.
I was pretty sore the next day, but not super sore. Because my legs weren't jelly, I went to the gym to use the treadmill. Since Ariana loves the treadmill, I thought it would be a great way to reach her 12,000 goal step count.
The first meal I cooked from Purple Carrot was a chickpea sweet potato dish. I thought it was appropriate since one of Ariana's favorite foods is sweet potato. Overall, it took less than 30 minutes to make and was really flavorful!
By day three, I was SUFFERING. I don't think I'd ever been that sore in my entire life — and I'm not even being dramatic. I knew it had to be from the lunges and reverse lunges because that's not an exercise I ever do. The motion of sitting down HURT LIKE HELL. Walking down ramps hurt. Sitting on chairs hurt. Even rolling out my muscles hurt!!!! EVERYTHING HURT.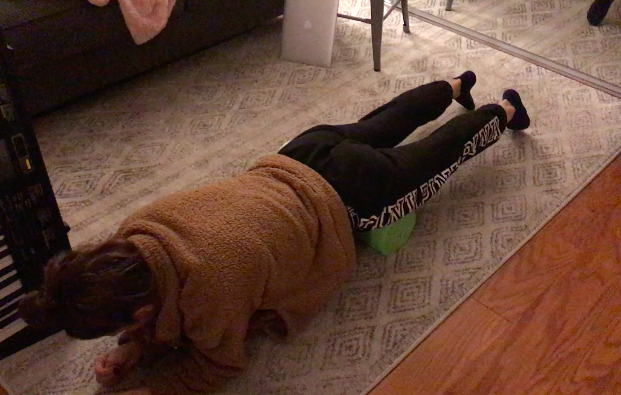 On day four, I was still pretty sore (but not as bad as day three). I was also still confidently cooking vegan meals à la Purple Carrot. On the left is a Thai salad that was easy to throw together (I only had to cut the tomatoes and avocado) and on the right is a cashew cheese pasta dish with arugula, leeks, and walnuts. The pasta dish lacked flavor, but the salad was especially good because of the spicy peanut dressing!
By day five, I was excited (as you can see by the alarmingly thrilled expression on my face) because MY LEGS WERE BACK TO NORMAL. NO MORE PAIN WHEN WALKING SHORT DISTANCES!!!! I COULD SQUAT AGAIN! Also, I chose to eat blueberries when I wanted to snack, since Ariana said they're one of her favorites.
I went out to a non-vegan ramen spot over the weekend, so there wasn't too much I could choose from. Ariana enjoys Japanese food, and I thought miso soup and seaweed salad would be something she would probably eat. Both were great, although if I had been hungrier I don't think this would have kept me full.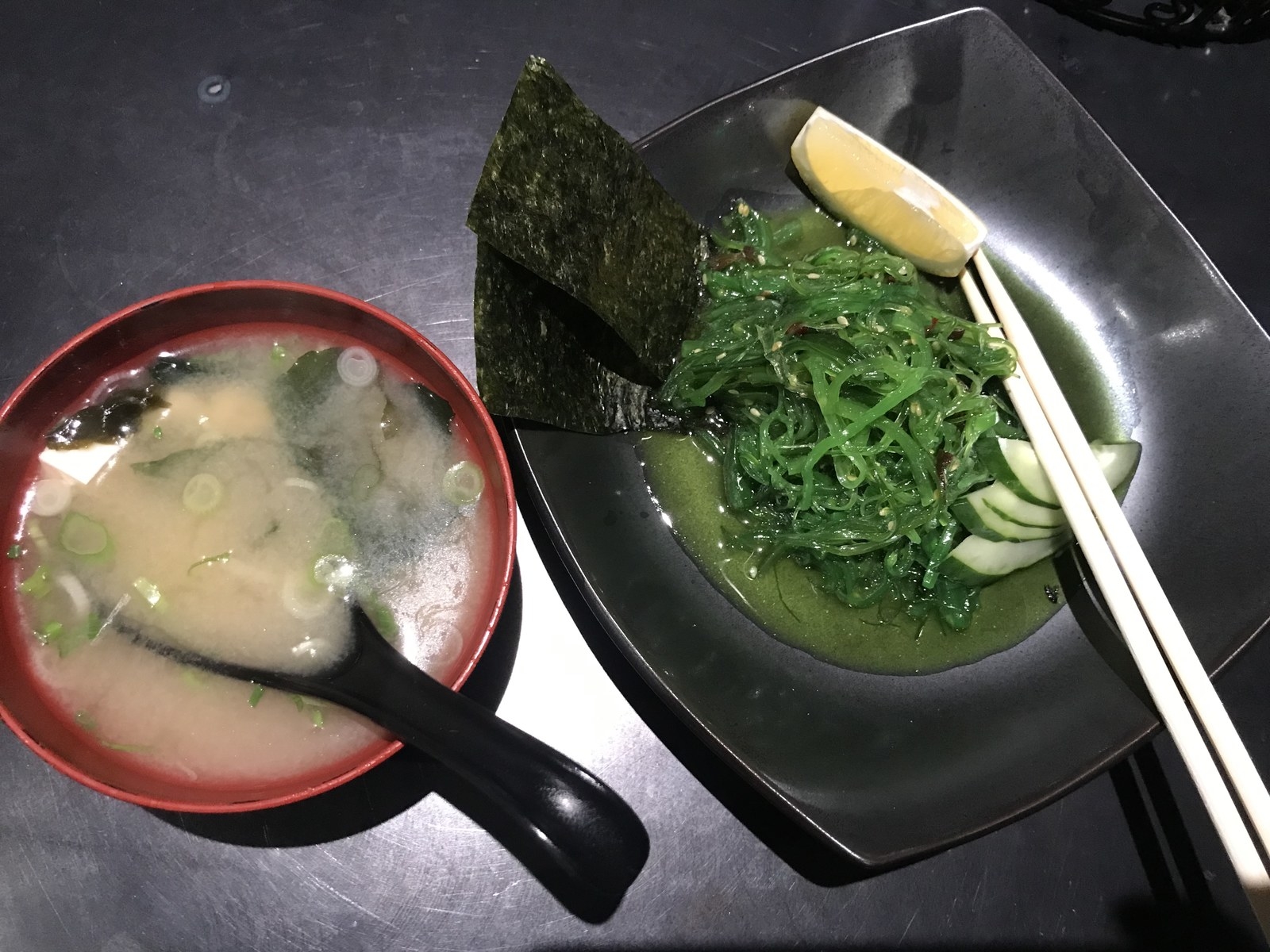 Once the second week rolled around, I KNEW I was going to have to start doing my own grocery shopping and preparing my own Japanese vegan macrobiotic meals. I also made sure to pick up snacks that Ariana likes, which included (more) blueberries, edamame, and sweet potato with cinnamon.
The first vegan breakfast I cooked outside without the aid of Purple Carrot was a Japanese breakfast porridge that I meal-prepped for the week! I'm a savory breakfast person versus a sweet breakfast person, so this porridge included barley (soaked overnight then cooked), mushroom, carrots, celery, red pepper, leeks, and scallions on top. I added a bit of coconut aminos to give it more flavor. IT WAS SO GOOD.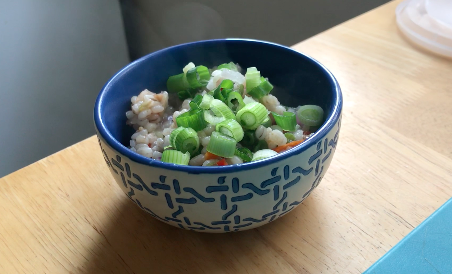 I'd taken the weekend off to give my legs a break, but I got right back at it during this second week. Luckily, I didn't feel like my legs were going to fall off when I started up again. In fact, my legs seemed to have gotten used to the workout. PRAISE BE.
These resistance exercises made me work up a sweat for REAL. On day two of the second week, I felt and looked more toned than I usually did. HOWEVER, this sadly went away later in the week after I experienced bloating due to my new diet.
The first vegan dinner I cooked for myself was a cauliflower stir-fry that included tons of fresh veggies. I also cooked tofu for the first time and didn't mess it up! Even though it was really delicious, I think the combination of sesame ginger dressing and coconut aminos was making me salt-bloated.
Here's a little insight into what my breakfasts, snacks, and lunches looked like that week. I am pretty sure the culprit for me feeling bloated was the salt in everything I was eating. Unfortunately, I didn't come to this conclusion until after week two.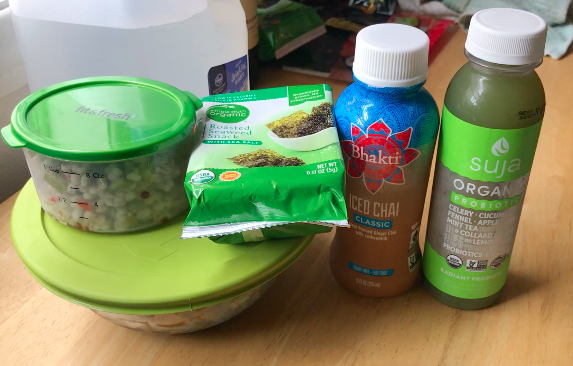 I was having trouble hitting between 12,000 and 14,000 steps every day. Since I work a desk job, I don't walk around as often as I should. I'm sure this isn't the case for people who have jobs that require them to move a lot, but for the first two weeks I was averaging about 7,000 steps UNLESS I was proactive and took my dog on an hour and a half walk or ran on the treadmill at the gym for an hour.
If you're wondering how I was doing sticking to a vegan diet so far...I FAILED. I was invited to a cheese party and it was too tempting to say no. I also went to an ice cream dinner that definitelyyyyyyy wasn't vegan. UGH, Ariana would be so disappointed. I'M SORRY!!!!!
By Friday, I hadn't had time to do a second resistance workout. I was doing an event at a local bookstore that evening, so while I was preparing in the holding area I started doing some walking lunges. Weird? Maybe. But did it also burn off some nervous energy? YEAH.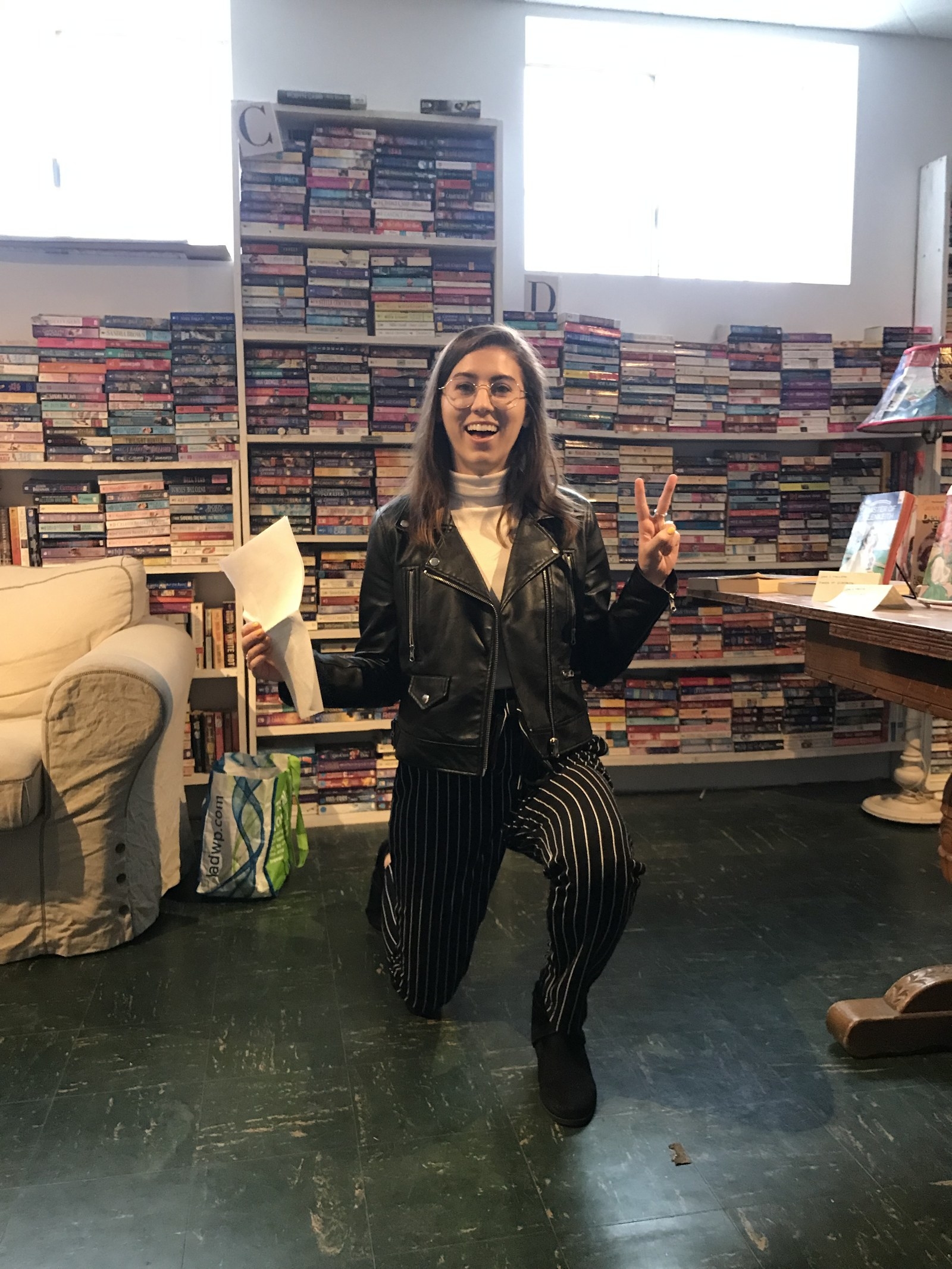 One of my favorite things I cooked this week was this poke-inspired rice bowl. It included avocado, tofu, seaweed salad, carrots, cucumber, brown rice, scallions, sesame seeds, and ponzu sauce. 10/10 would make again.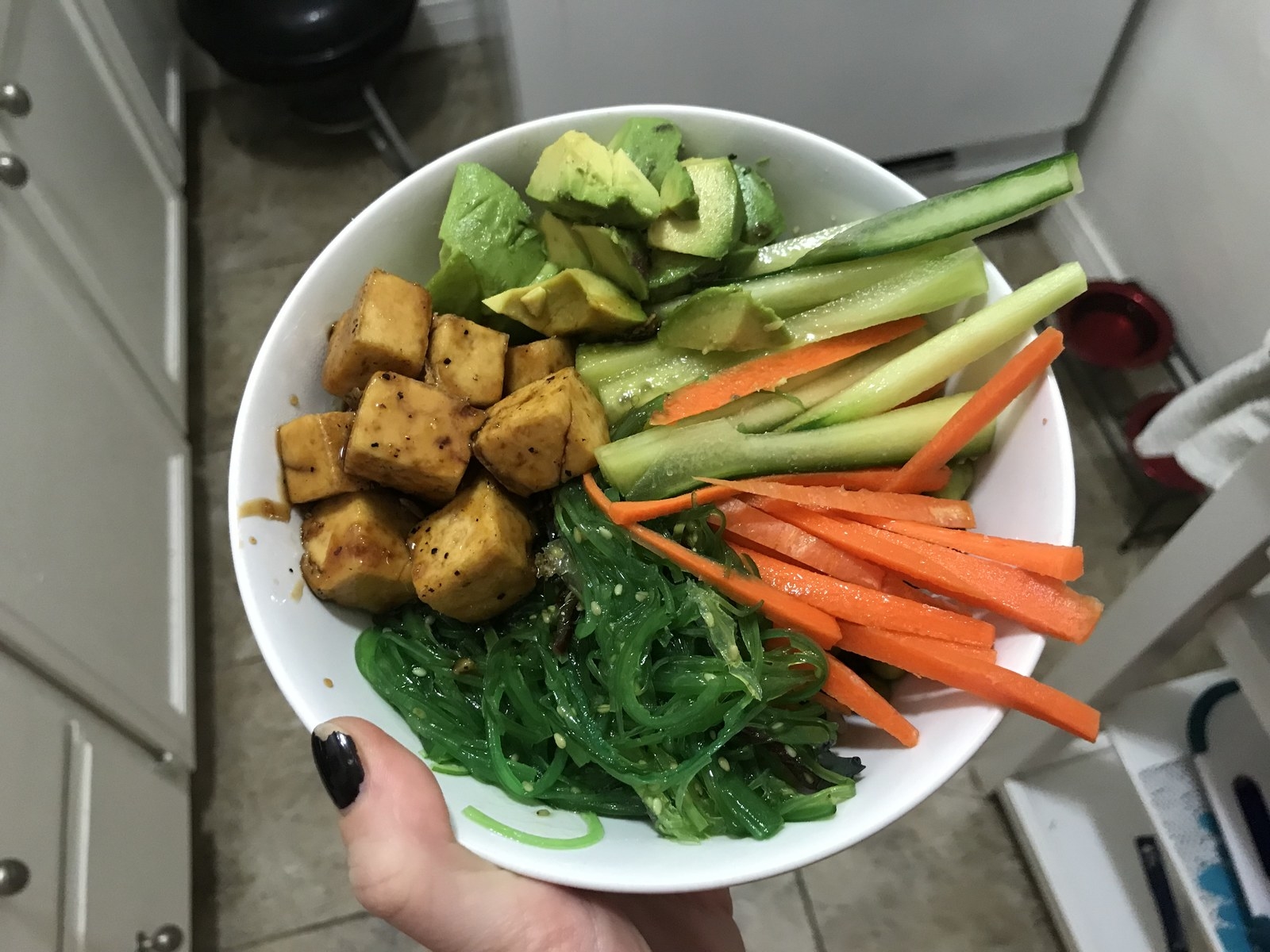 Ariana says that dragonfruit is one of her favorite things to eat. While I was shopping at Whole Foods, I spotted one and threw it in my basket — not bothering to check the price. DO YOU KNOW HOW MUCH I PAID FOR THIS PIECE OF FRUIT????? ELEVEN. DOLLARS. What in the world. Ariana is really living that "I want it, I got it" life.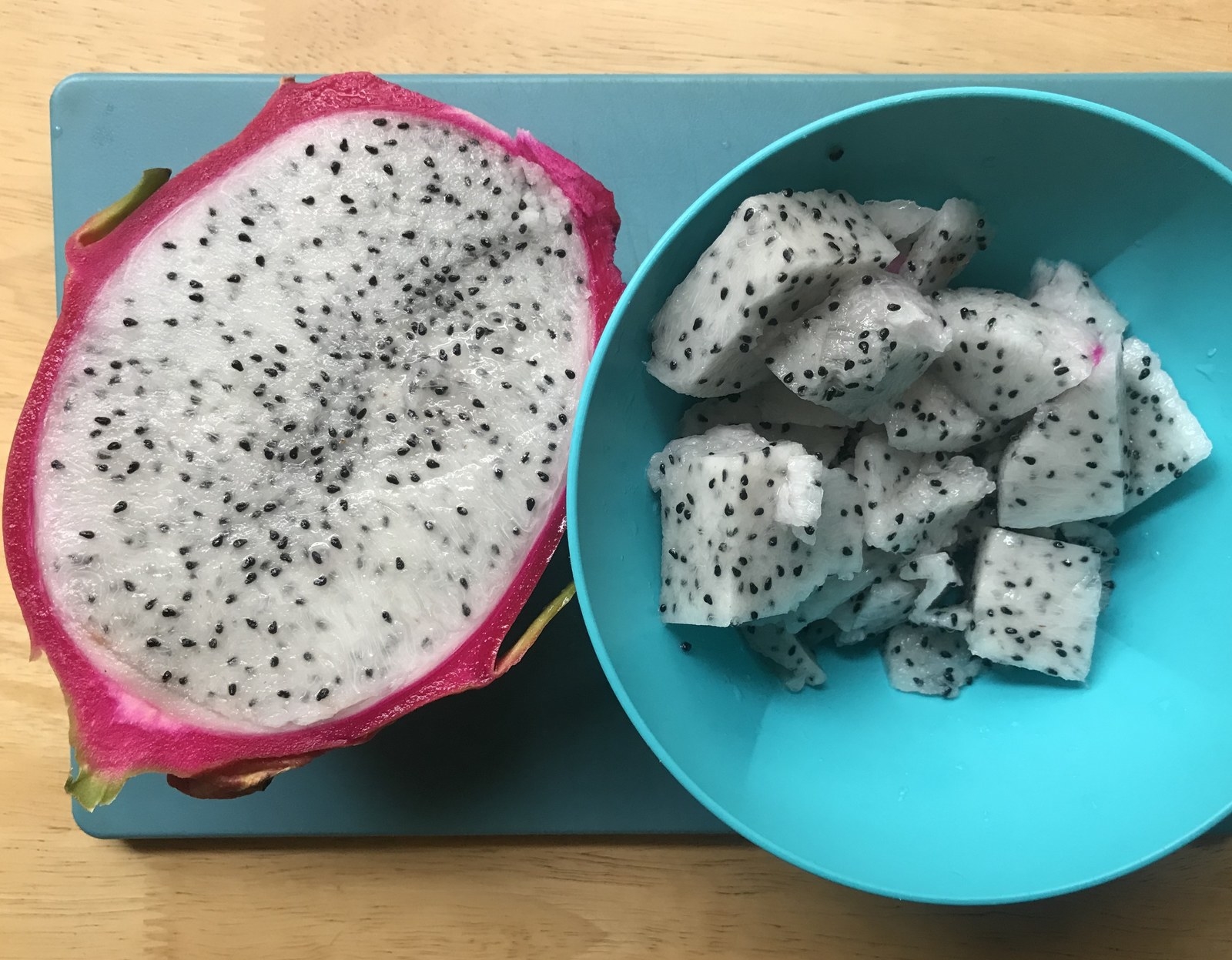 Ariana's resistance exercises were becoming easier and easier every day. Most days, I would look forward to coming home from working, turning on an hour-long episode of TV, and DOING THE WORK. It rejuvenated me physically and mentally once I was finished.
I wanted to challenge myself to make something other than Japanese-inspired tofu bowls this week, so I found a recipe that taught me how to make "ground taco meat" from tofu. You add a lot of spices to the tofu — chili pepper, garlic powder, onion powder, cumin, salsa, etc. The end result nearly tastes like the real thing! AND I discovered a shredded mozzarella vegan cheese that's really delicious. It was a perfect topping for these tacos.
I liked the tacos so much that I had the leftovers for dinner the next night, this time adding Siete's cashew "queso" on top. I am so glad I discovered this at Whole Foods because it is SOOOO good. So good, in fact, that I've bought this four more times since writing this. This honestly taught me that going vegan doesn't mean you have to sacrifice taste at ALL!
I was hitting my step goal MOST of the week. There were two days I didn't hit 12K, but I was always proud of myself when I did.

By week four, I was starting to see a slight change in my body. I was careful to watch my salt intake and ate fruit (watermelon and blueberries) when I wanted to snack. But every time I did an hour-long resistance session, I STILL worked up a sweat, which is how I figured it was working.
One thing I usually eat for breakfast every day is avocado toast with an egg. I wanted to see if I could find an egg substitute online, and a lot of food blogs said you can make "scrambled eggs" with soft tofu. This includes seasoning the tofu with things like onion powder, garlic powder and nutritional yeast. The end result wasn't bad! The texture is very much like scrambled eggs, and it added an extra bit of protein to my breakfast.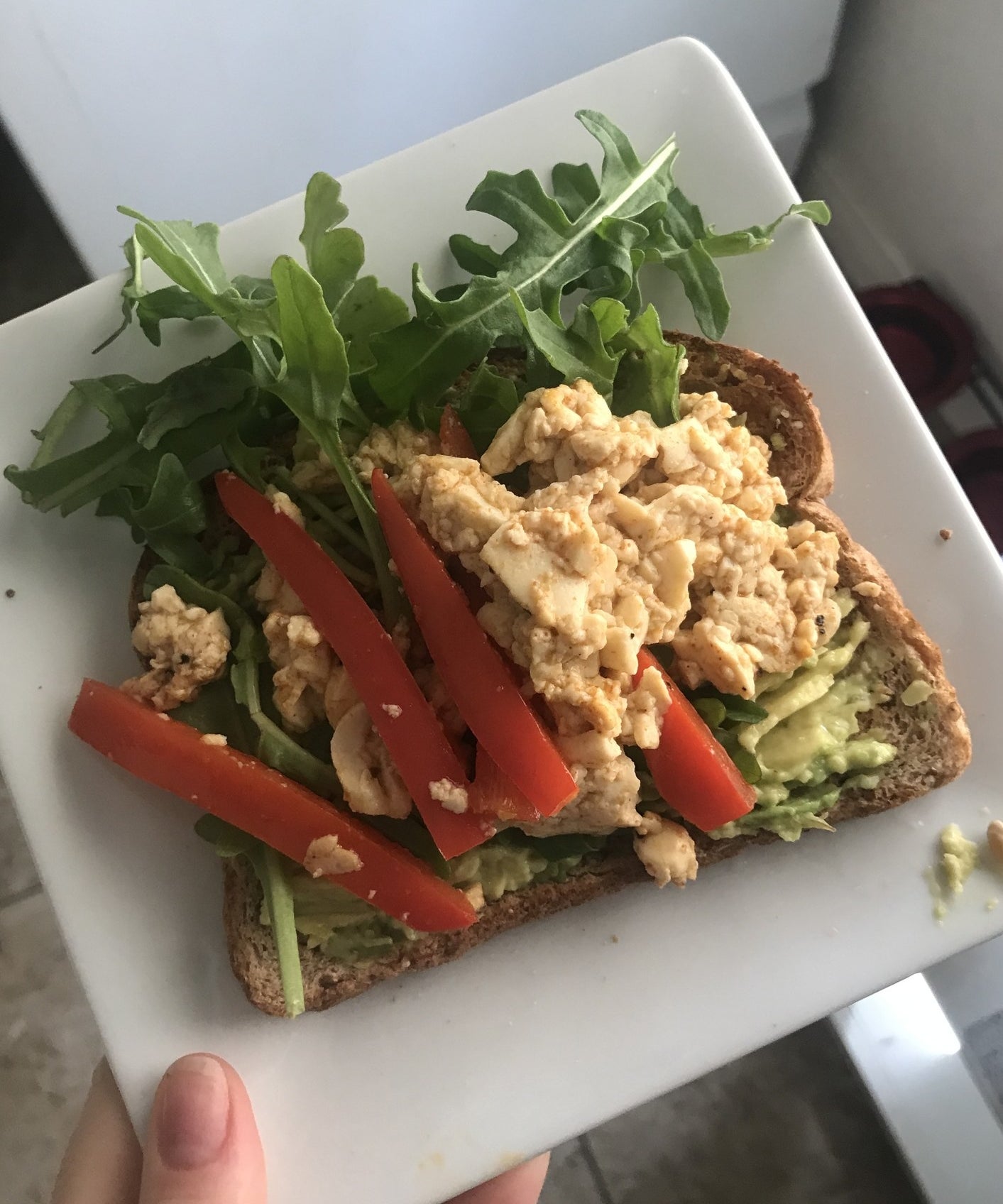 Even though Ariana's routine is mostly leg exercises, I found that I didn't mind them so much by the end of the month. It was kinda nice to feel active while doing something like watching TV — which I would have normally done by being a couch potato.
I had learned that one of Ariana's favorite Japanese foods is hijiki. It's a sea vegetable that has a lot of fiber, calcium, iron, and magnesium. I ordered a bag on Amazon NOT REALIZING that you have to soak it in water before you eat it. What did I do? I sprinkled it on top of my rice bowl because I DIDN'T READ THE DIRECTIONS LIKE AN IDIOT!! The texture was really crunchy, but I was so hungry that I ate it anyway. Don't judge me. The picture on the right is when I prepared it correctly. Hijiki isn't the greatest thing I've ever eaten, but it wasn't terrible.
I meal-prepped soba noodle bowls packed with a TON of fresh vegetables for the rest of the week. It made a lot of food for little $$, and it was delicious. I topped it off with sesame ginger sauce. I also discovered how much I love oat milk. Seriously. It's amazing with cereal (I ate vegan, sprouted oats Kashi, BTW). Basically, I'm never buying cow milk again.

If you made it this far, you're probably only here for the before and after pictures. So FYI, yes I know my posture is better, and yes I also know there's only a subtle difference. So anyway, here you go:

Just call me Fariana Grande...
Purple Carrot was provided to BuzzFeed free of charge, though my opinions on the product are fully my own.
Note: If you're considering making changes to your diet, consult your physician first.