I Made Kris Jenner's Famous Lemon Cake Because I Needed To Understand The Hype
Why? I wanted to.
Over the holidays, I was at home watching the Kardashians' Christmas special, which features the one and only Kris Jenner competing in a bake-off with her daughter, Khloe. For decades, Kris has been baking her famous lemon cake as a holiday dessert staple, but Khloe learns her life is a lie because THE CAKE IS FROM A BOX!!!!!
Anyway, Khloe and Kris decide to have said bake-off. Khloe makes a beautiful dessert from scratch, and Kris sticks to her cake. Everyone votes in favor of Khloe except for Kourtney, who is known as queen of everything organic and health. So I was like...damn. If Kris can get Kourtney on board, this cake must be fucking delicious.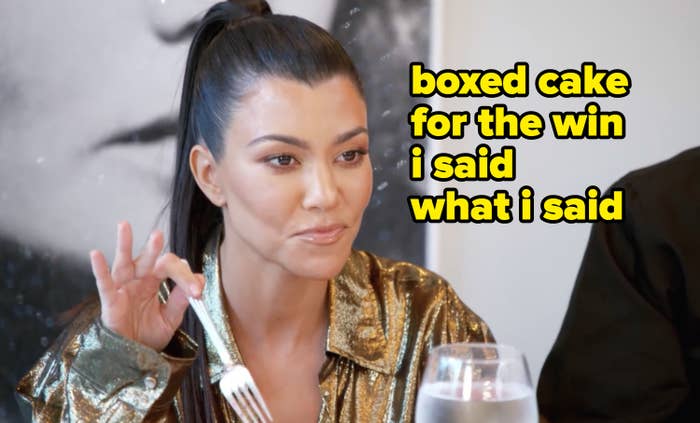 Anyway, it is now February, and I'm still thinking of that damn lemon cake. So as a pre-Valentine's Day treat, I decided to make it myself.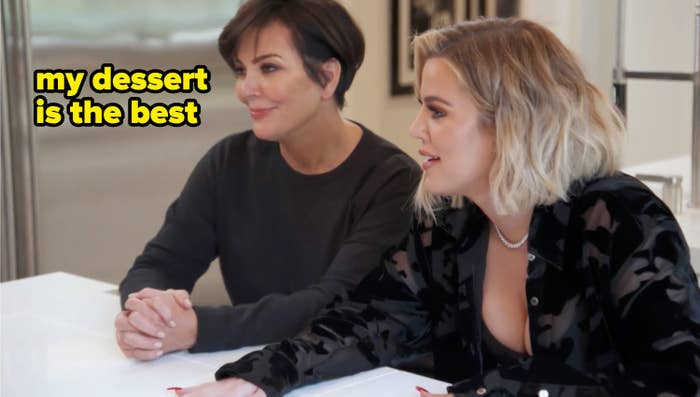 After some Googling, I found this Kris Jenner lemon cake recipe from SippnSunshine and decided to follow it. I knew it had to be somewhat accurate because Kris uses Duncan Hines lemon cake mix and Jell-O's lemon instant pudding mix. The first step was blending the batter together. Boom. Easy!
You guys, I'm a good cook but I've never been a good baker. So here's what happened. I let the cake cool in the pan for 30 minutes, then flipped it over and let it cool for another 30. Some of the cake stuck in the pan, so it didn't look perfect. Boo! When I went to glaze it, the glaze went on REALLY runny and clear. It was a mess. I thought adding the lemon zest would help the aesthetic, but oh. It did not.
Next, it was time for the big reveal: THE TASTE TEST. Guys, I know there is like 1,000,000,000 grams of sugar in this, but it's so moist and good and lemony. The glaze is a perfect complement to the cake. I couldn't stop eating it! I brought it to a gathering, and all my friends who tried it loved it, too.
Anyway, here's a 15-second clip of me making the entire thing on TikTok if you want to see. All I have is high praise for THE Kris Jenner, baking queen.