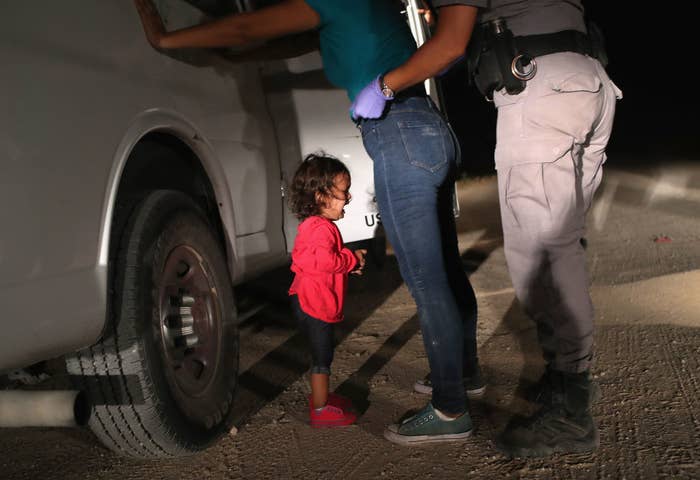 "KIND staff and our pro bono attorney partners at law firms, corporations, and law schools nationwide represent unaccompanied immigrant and refugee children in their deportation proceedings. Together, we ensure that no child stands in court alone."
"RAICES is an organization that serves immigrants and refugees in our community by providing immigration-related legal services, advocacy and opportunities for educational and social support. We believe that by actively promoting the well-being and informed participation of immigrants and refugees in the community, everyone benefits."
Their website is currently down (check back!) but you can make a contribution here.
According to the site, this is a new project that "will be staffed by two attorneys who will fight on behalf of individual children, advocate for systemic change to end the practice of family separation by the Department of Homeland Security, and for policies that better protect the rights of children and families."
"The Asylum Seeker Advocacy Project (ASAP) works to prevent the wrongful deportation of refugee families who have come to the United States fleeing unspeakable violence, including repeated sexual assault and the murder of relatives."
5.
Contribute to the Florence Project, it can help give free legal aid to detained adults and unaccompanied children.
"The Florence Project is a nonprofit legal service organization providing free legal services to men, women, and unaccompanied children in immigration custody in Arizona. Although the government assists indigent criminal defendants and civil litigants through public defenders and legal aid attorneys, it does not provide attorneys for people in immigration removal proceedings. As a result, an estimated 86% of the detained people go unrepresented due to poverty."
6.
Contribute to We Belong Together, which aims to help, support, and protect immigrant women and children.
"We Belong Together aims to mobilize women in support of common sense immigration policies that will keep families together and empower women."
7.
Make a donation to United We Dream in order to support the largest immigrant youth-led community.
"We empower people to develop their leadership, their organizing skills, and to develop our own campaigns to fight for justice and dignity for immigrants and all people. This is achieved through immigrant youth-led campaigns at the local, state, and federal level."
8.
Help support multiple campaigns, including supporting refugees, by donating to Human Rights First.
"Whether we are protecting refugees, combating torture, or defending persecuted minorities, we focus not on making a point, but on making a difference.
9.
Contribute to Al Otro Lado, it goes toward helping assistance and legal support toward refugees in in Tijuana and Los Angeles.
"Al Otro Lado provides legal support for the refugee caravan currently in Tijuana, Mexico, at the San Ysidro Port of Entry. We are a bi-national, direct legal services organization serving indigent deportees, migrants, and refugees in Tijuana, Mexico."
10.
Want to support all of the above and more? Act Blue divides your contribution between multiple groups working to help.
Things you can do if you are unable to donate money:
1. Call your elected officials (the ACLU has provided a script for your convenience) to let them know you denounce Trump's separation policy.
2. Continue to make others aware of this practice and urge them to call.
3. Those with legal expertise can generously donate their time to help through the Immigration Justice Campaign, who "need volunteers with a wide variety of skills to help defend detained immigrants – lawyers, interpreters, mental health professionals and other volunteers who play critical roles in making this work successful."