Hello, I'm Farrah, and during quarantine I slowly began to realize I was going to have to start taking better care of my hair if I wasn't frequently getting it cut! I gained several inches of length without breakage over the course of a year. So if you're looking for hair growth tips, I'm about to tell you what I think worked to the best of my knowledge — without being like, "Yeah, I just didn't cut it!!"
Before I begin, I want to note that I have a specific hair type (wavy, fine — not thick!), and so what works for me won't necessarily work for everyone. Also, I'm not an expert. Don't yell at me. But! I hope I can give you some good starting point tips at the very least.
For reference, here's where I started and here's where I ended before getting it cut. (You can also skip to the bottom for more before and after results.)
Ever since I can remember, I've grown my hair out, gotten bored, and chopped a good bit of it off. The last time I did this was in 2018, and it's been medium in length ever since. Since I wasn't getting frequent haircuts, I knew I had to try to preserve my ends — especially since my hair is bleached. I tried many products, but I'm only going to be talking about the ones that I believe worked.
To be completely transparent with you, I bought everything I'm about to talk about with my own monies. (I only *wish* Olaplex would sponsor me.) HOWEVER, I have been sent Shea Moisture products in the past — which I went on to repurchase because I liked them so much. 

Olaplex! You might have heard of it. It's having a moment on TikTok right now. I was also using Olaplex No. 0 to dampen my hair before applying Olaplex No. 3 — but I ran out, so it's not pictured. I used this as a hair treatment/mask once a week, and, BOY, can you feel a difference after! This combination truly, truly, truly saved my ends when I was unable to get them trimmed, preventing breakage from my previous bleach and tone treatment.
I've purchased a Hum vitamin subscription for over a year now, and I honestly believe omega-3 and biotin have aided in my hair growth and hair health journey. I noticed the biotin start working right away because my nails became a lot less brittle, but around the same time I also began noticing gains in the length of my hair. There are studies that say omega-3 may aid hair growth, but it also has a ton of other good benefits — like heart, brain, and vision health — so to me, it's worth taking.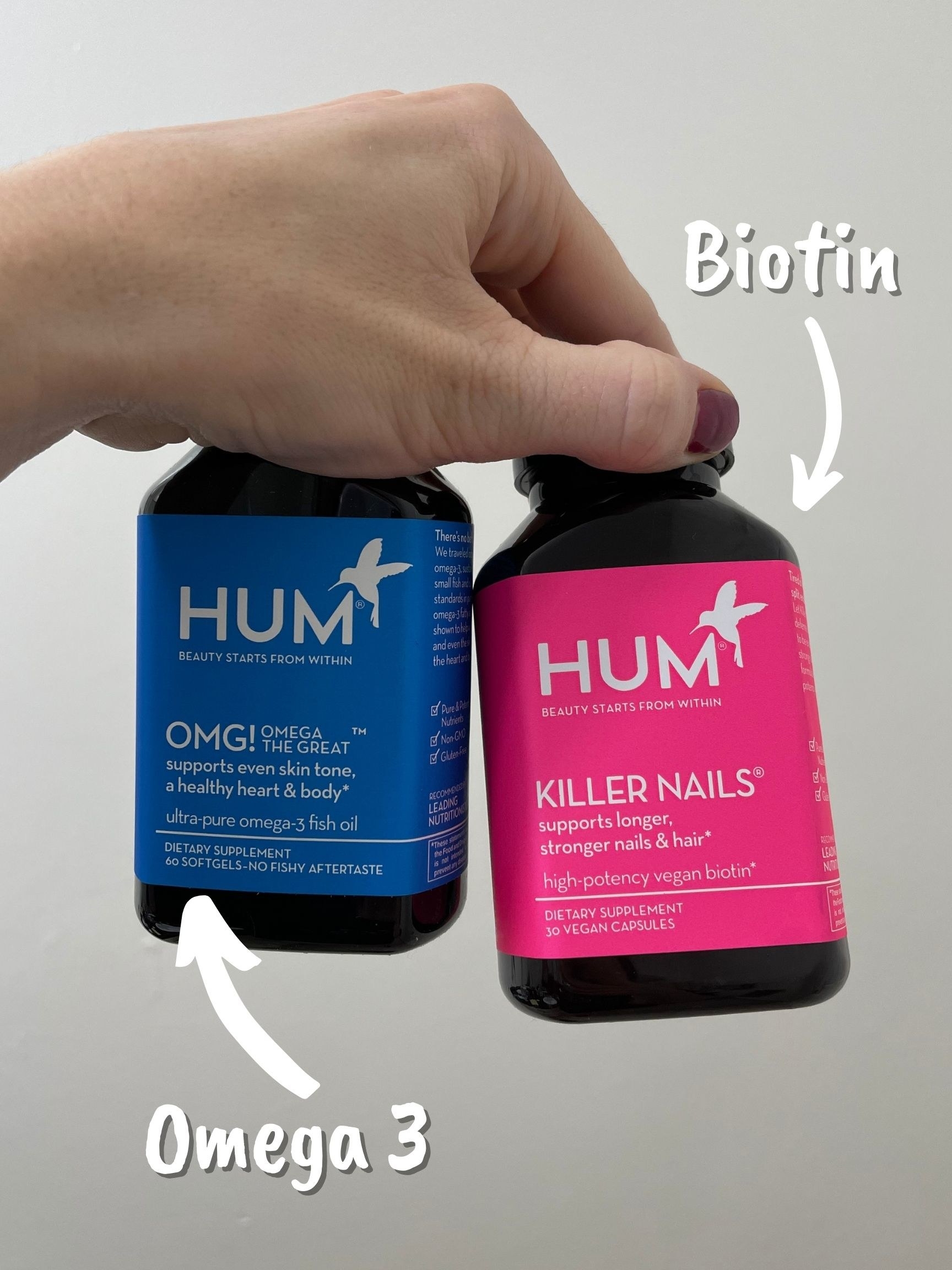 I tried sooooo many leave-in treatments over the last year, but these are my top two that I've bought over and over again. The Verb Ghost Oil works great for my fine hair without making me look like a total grease monster. I notice a visible difference once I put it on. I use It's a 10 right after I shower, spritzing it onto my damp hair, and I love the way it conditions and protects. I use the Verb Ghost Oil on my dry hair whenever I feel like it's frizzy, or if the ends look a little dry.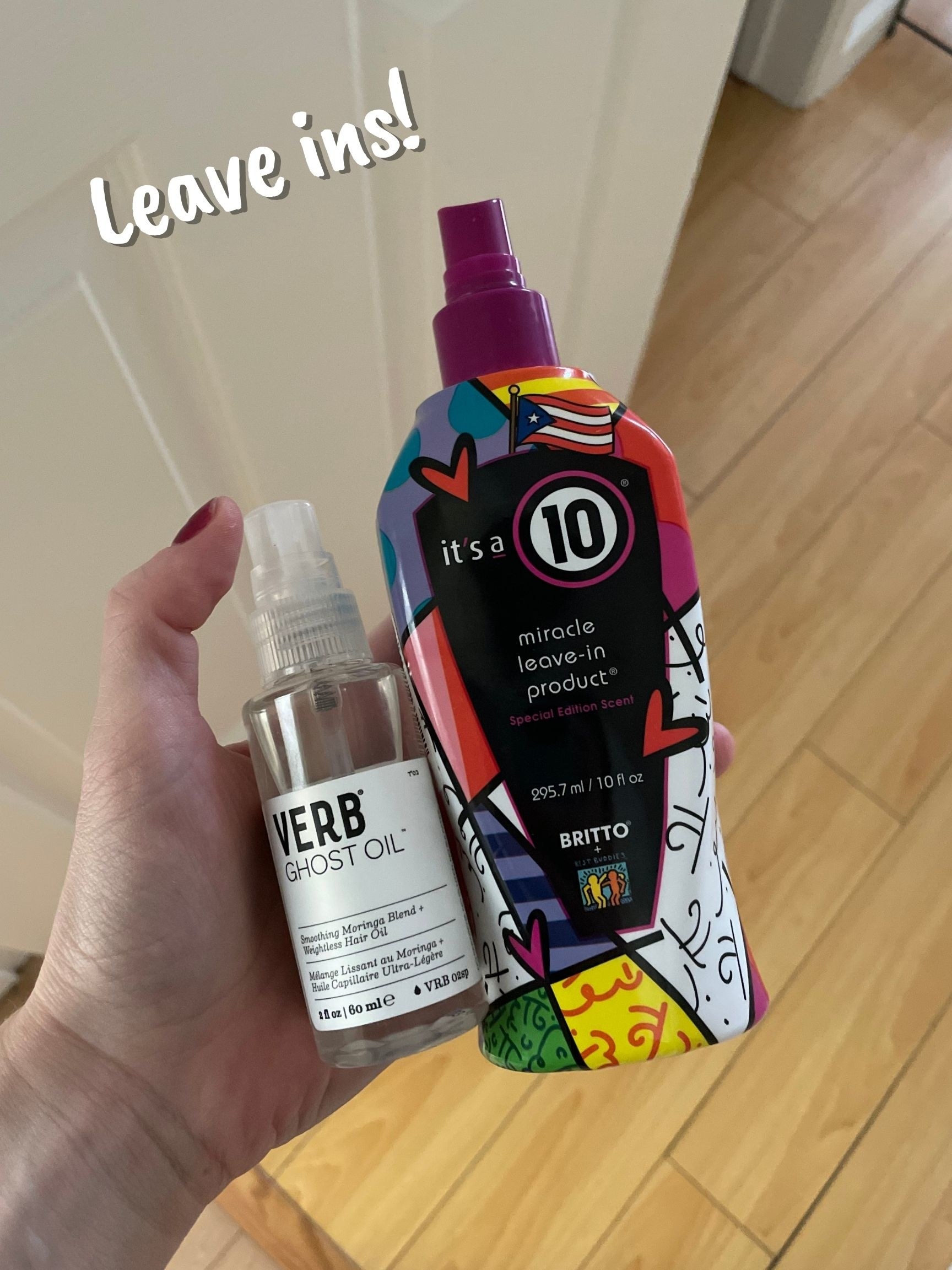 I don't have thick or curly hair, but I do have fine and wavy hair. Despite the marketing, I feel like this Shea Moisture styling milk helped my hair. I use less than a dime-sized amount after some showers and really work to scrunch it in my damp hair. It dries really nicely!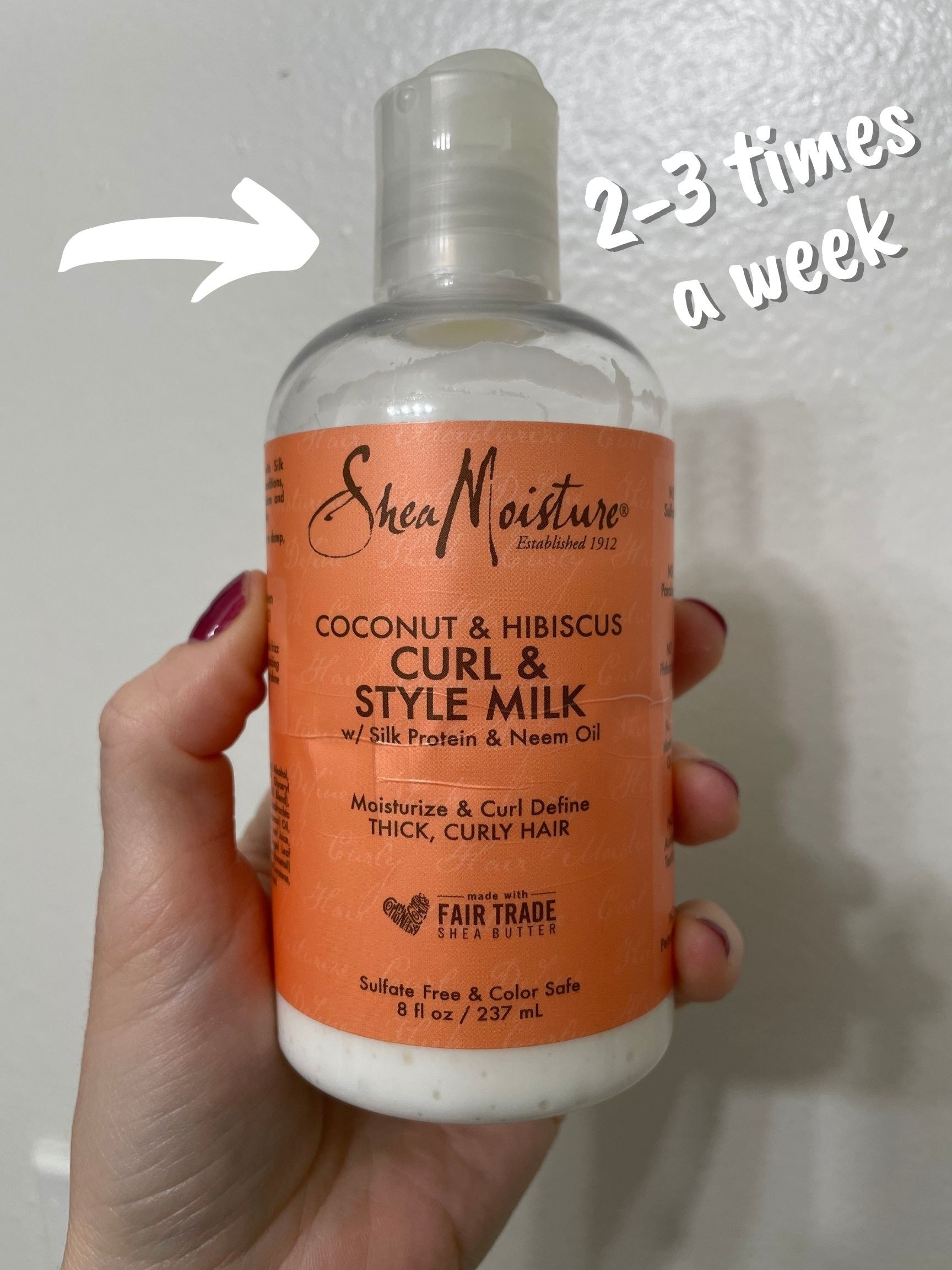 These are my top two shampoo and conditioner treatments that I've been switching between for the last several months. The Olaplex is, of course, great to use when I'm washing out the No. 3 treatment. I also love the Shea Moisture Curl and Shine shampoo and conditioner.
Probiotics. Do they help hair growth? They might. I thought this article about gut health and hair growth was an interesting read, but it also points out that what you eat is just as important, which led me to...
...make sure that I limited processed foods and ate mostly meals that I cooked, which included grains, vegetables, fruits, and protein. Every day. At least one of my meals contained some kind of nutrient-rich green (spinach, kale, spring mix, etc.)
If you want to read more about this topic, I found this article about nutrients and hair interesting. 

I stopped blow-drying and heat styling my hair.
Over the last year, I maybe did a blow dry/style four or five times. Other than that, I let it air-dry naturally. It made a HUGE difference. I hadn't realized how heat damaged my hair was until I stopped blow-drying it every other day.
This photo was taken at the VERY beginning of lockdown (March 21) when I thought my hair was pretty healthy, but looking back I can clearly see the frizziness from the heat damage. I had blow-dried and styled it that day.
I stopped towel-drying my hair.
I read how towel-drying your hair contributes to frizz — or even damage — so I stopped. Instead, I used the plopping method with a cotton T-shirt to soak the access water. A small change, but I think it helped.  
I stopped brushing my hair when it was wet and switched to combing.
I purchased a wide-tooth comb to gently work through any knots I had once my hair was partially dry. I also switched to this fragile hair Tangle Teezer brush, and I LOVE IT. I recommend it to all my fellow baby-fine-hair beauties out there.
I also spoke to Amanda Munoz — a professional hair stylist who has been doing hair for the last eight years (including mine) — about how to keep your hair healthy in order for it to grow.
"I think there are a couple of common mistakes we make," Amanda told BuzzFeed. "One is using too high of a heat setting on our hot tools. Another is not getting consistent trims, which should be roughly every four to eight weeks. And if we're talking color, constantly overlapping new color on top of previously colored or chemically serviced hair can definitely cause unwanted damage that over time will start to cause breakage."
Here's a final result of my timeline. I truly felt like Cousin It with my lifeless hair shape, but oh well. You can see what a difference a year made.
And here's the final before and after once I'd had it cut and colored:
I'm not a hair expert — I try my best — but I do think these products and methods made a difference! Hopefully some of this was helpful to you. If you have any haircare tips for those trying to grow out their hair, leave them in the comments below.