This Is What It's Like To Go To A Massive Lush Store And Showcase
Is this what heaven smells like?
Hi guys! I'm Farrah, and I'm a big fan of Lush. From their bath bombs to their skincare line, I can't get enough. So when I received the opportunity to go to the BIGGEST Lush location in the world, I was like, helllllll yeah sign me up, baby.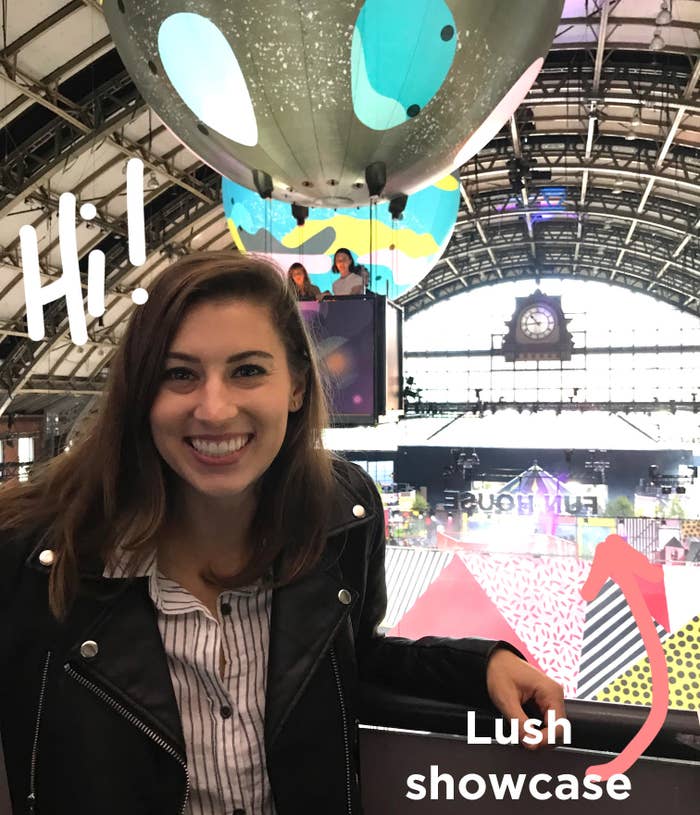 More commonly known as the Lush Showcase, this is sort of a conference/megastore/FULL Lush experience all mixed together that happens once a year for two days only. Anyone can go! There is SO MUCH TO SEE AND DO.
To give you an idea HOW big this thing is, here is an aerial view of just the makeup section...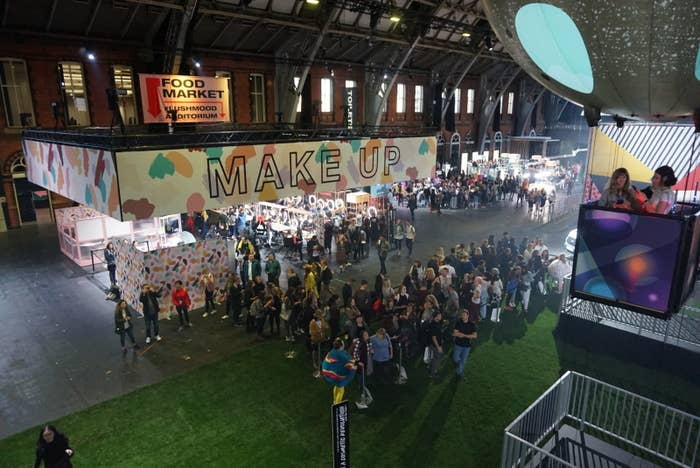 ...and the hair and skincare section. AND THIS WAS ONLY A QUARTER OF THE SPACE.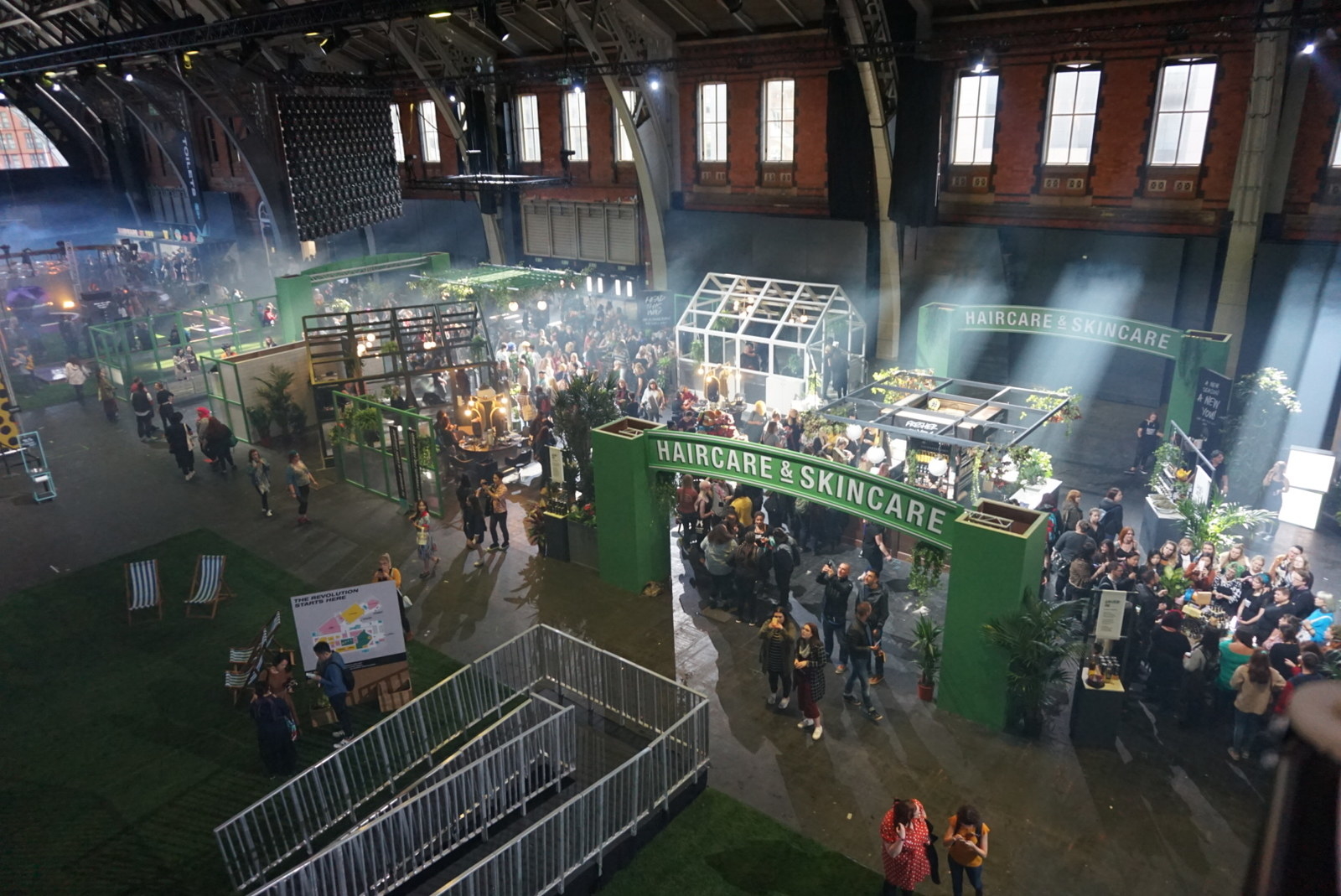 This is how I got up there for those shots, by the way. BATH BOMB HOT AIR* BALLOONS!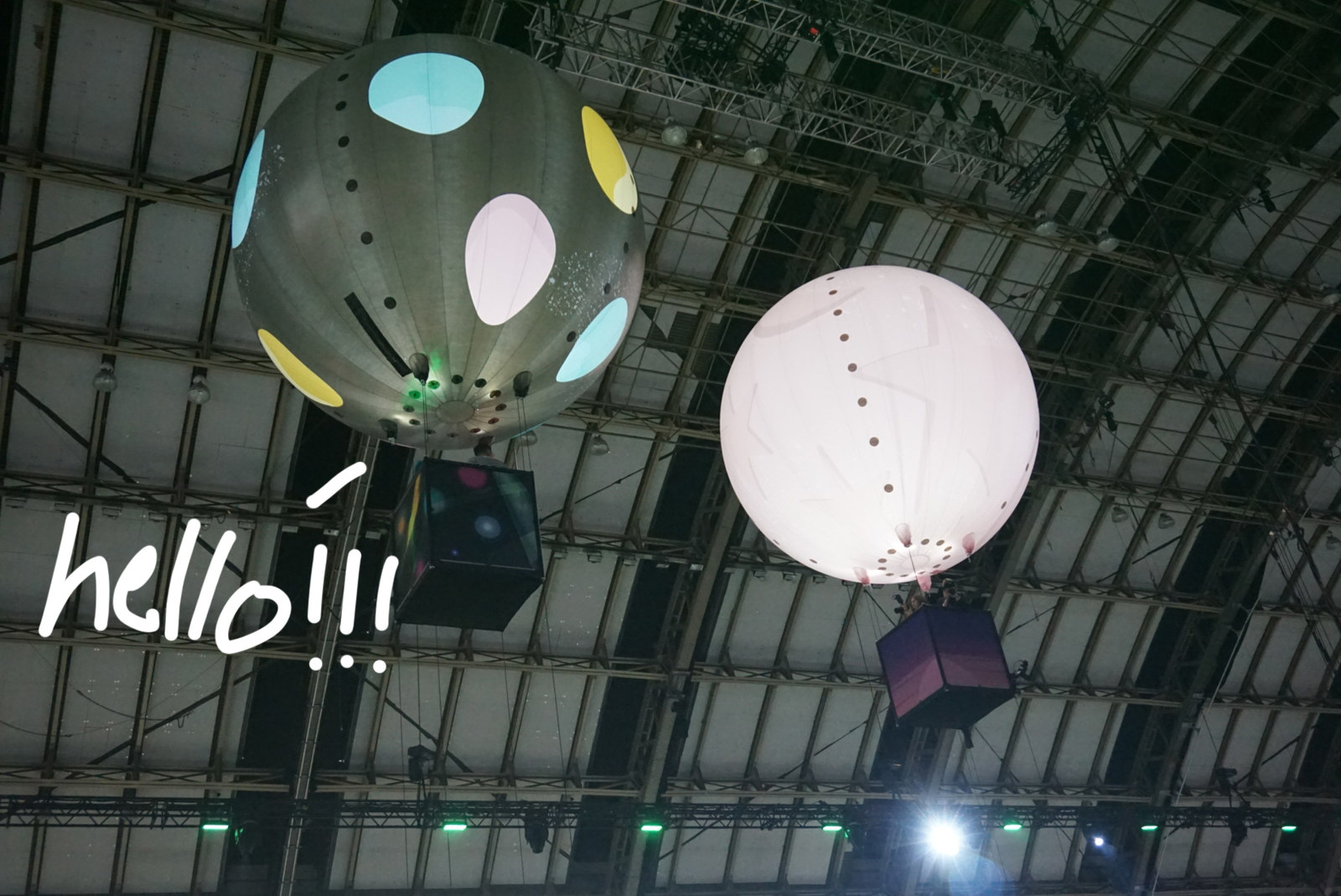 One of the coolest things about this showcase is getting an exclusive look at BRAND. NEW. BATH BOMBS. Specifically, these gorgeous and delightfully-smelling gems will only be available in Lush's new concept shop in Tokyo that ONLY sells bath bombs, but customers had opportunities to purchase them here.
HOWEVER, you will find items that may not be offered in your regional locations! I learned so much about Lush makeup I had no idea existed, like these Lush Slap Sticks for full coverage.
Another thing you can't do at just ANY Lush store is have someone customize your hair routine, including a wash and style with products that are the right fit for your hair.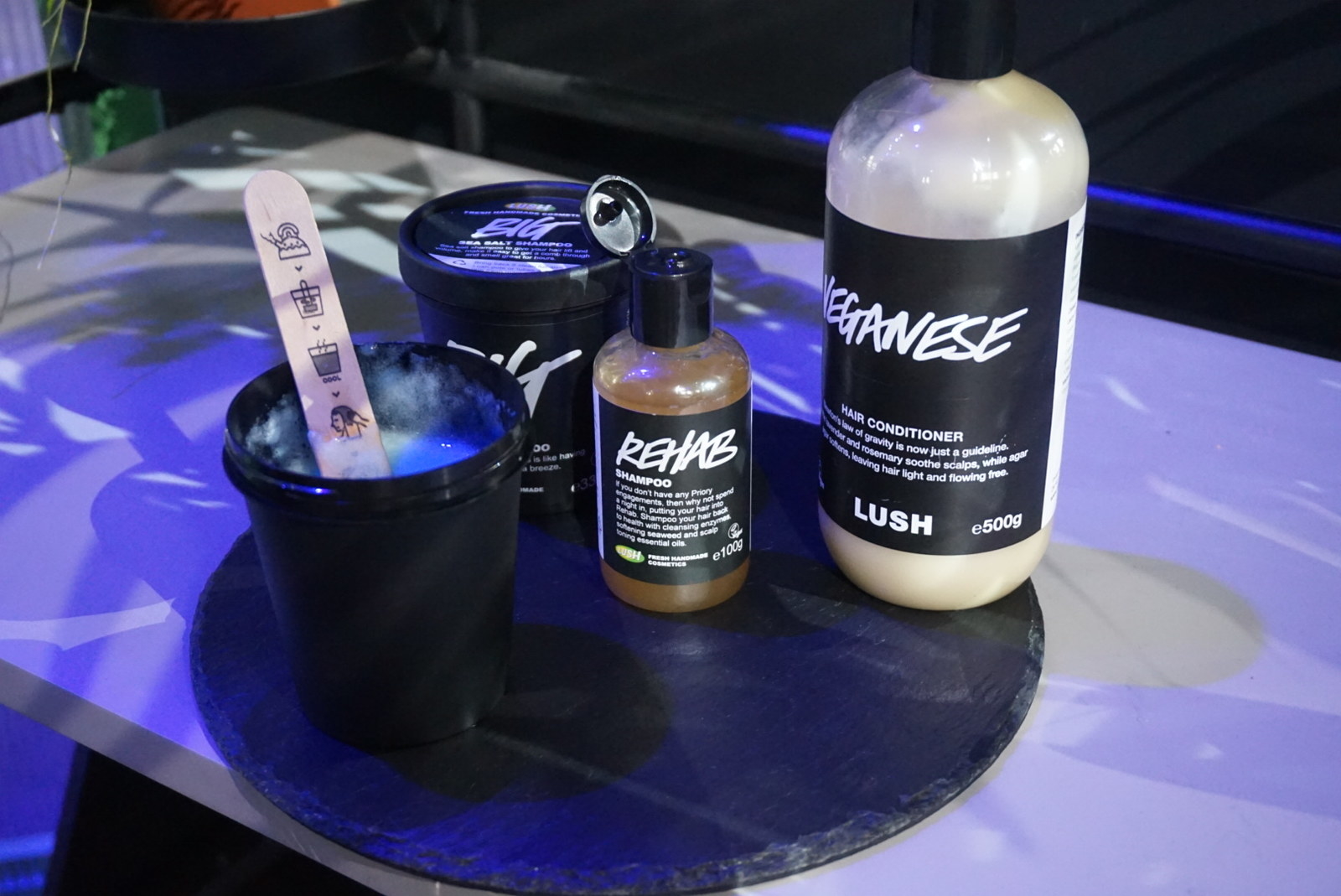 The end result was voluminous, shiny, and smooth hair that smelled like a literal bath bomb.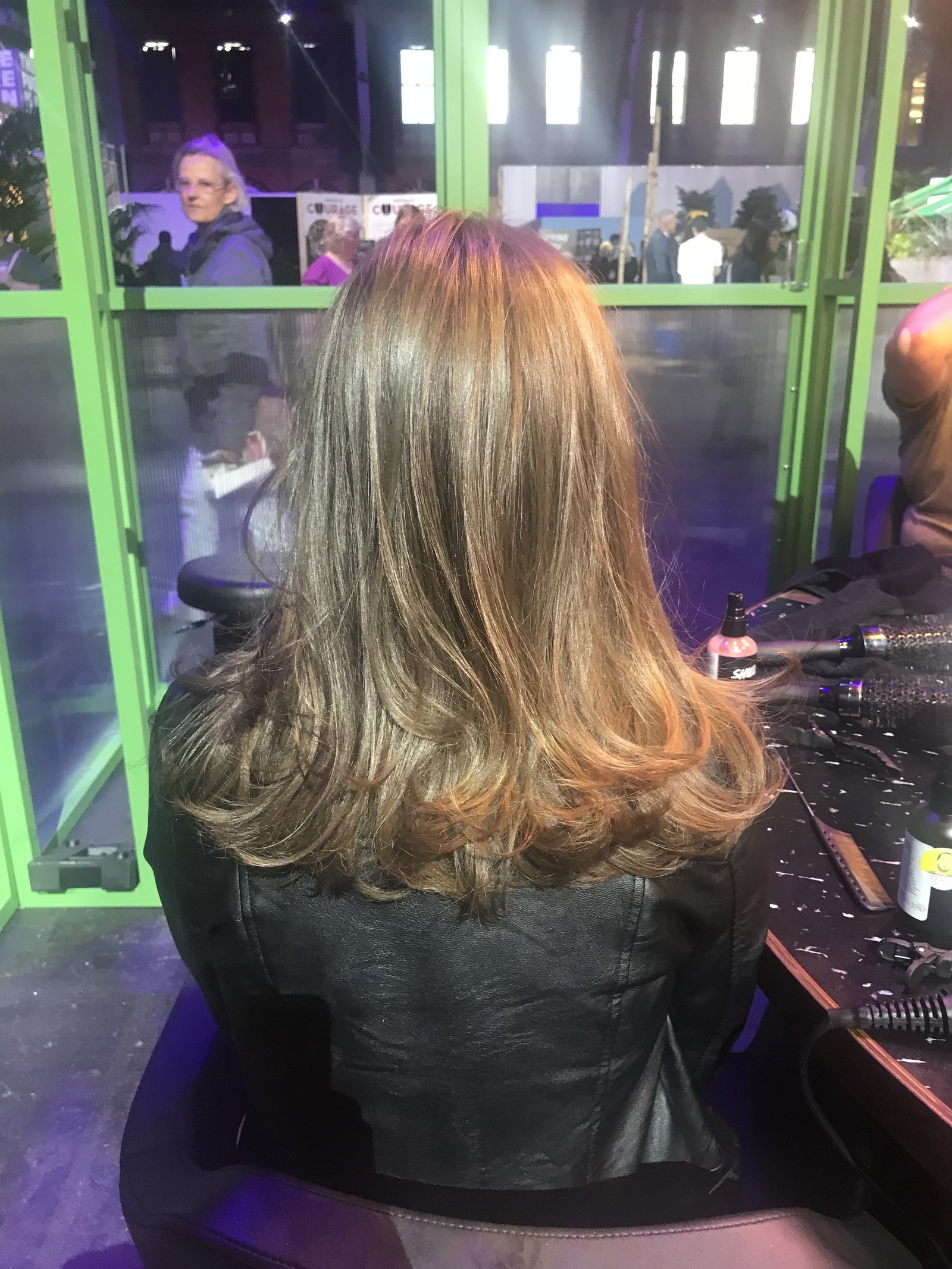 Another incredible thing you can do is create your own fresh bath bomb. I'll be honest. I didn't know what this was at first, but I was INTRIGUED.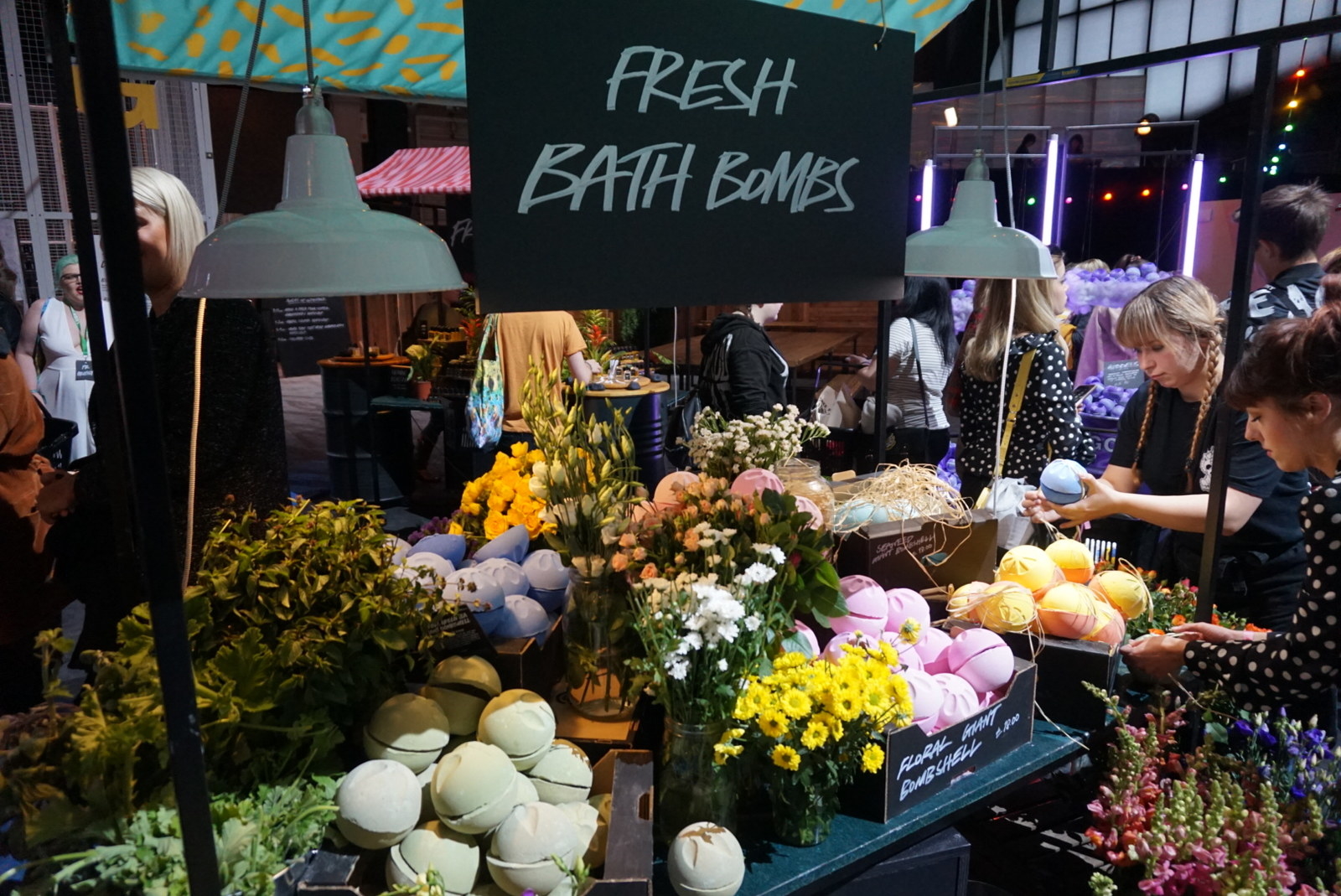 And super new items, like the Goddess bath bomb inspired by Ariana Grande's "God Is A Woman" music video.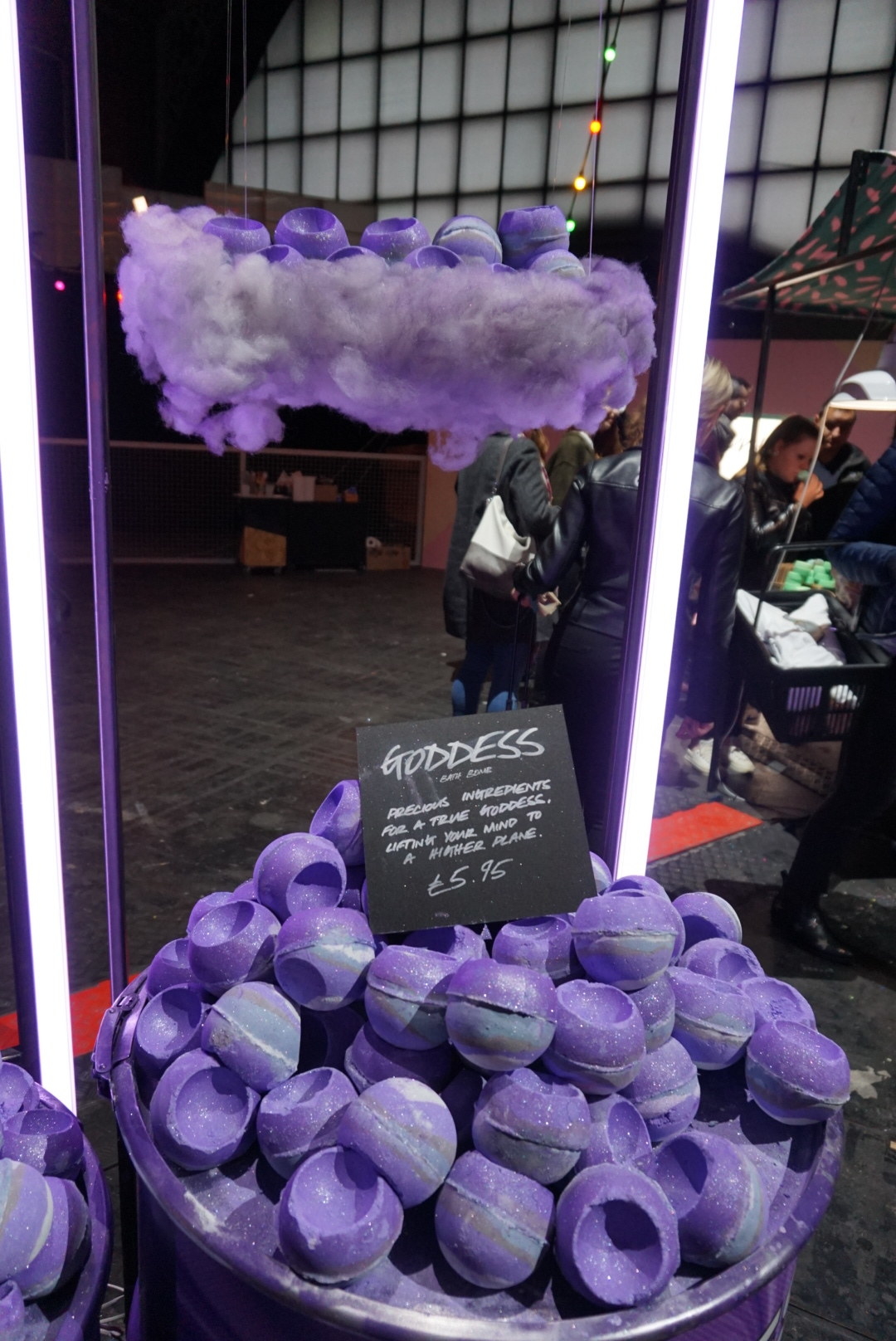 Overall, there is SO MUCH to see and do and touch and try, and I walked out of there smelling like a fresh-as-hell bath bomb!!!