Christian Åslund is a Swedish photographer who compared his recent photographs with ones taken in the early 20th century. As a result, climate change is showcased in a shocking way.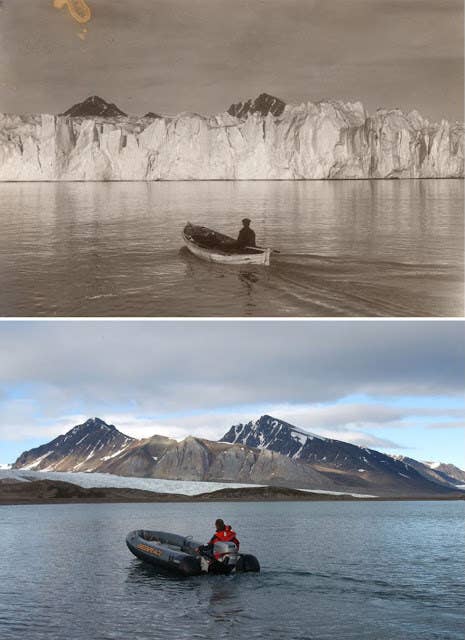 The top images represent what the Arctic looked like roughly one hundred years ago, whereas Christian's were shot in 2002.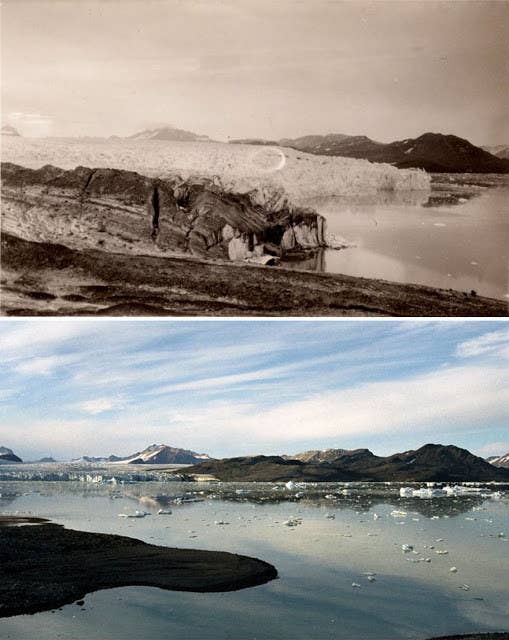 On Instagram, Åslund wrote, "The glacier Blomstrandbreen on Svalbard in the high Arctic has retreated nearly 2 km since 1928, with an accelerated rate of 35 meters lost per year since 1960 and even higher in the past decade."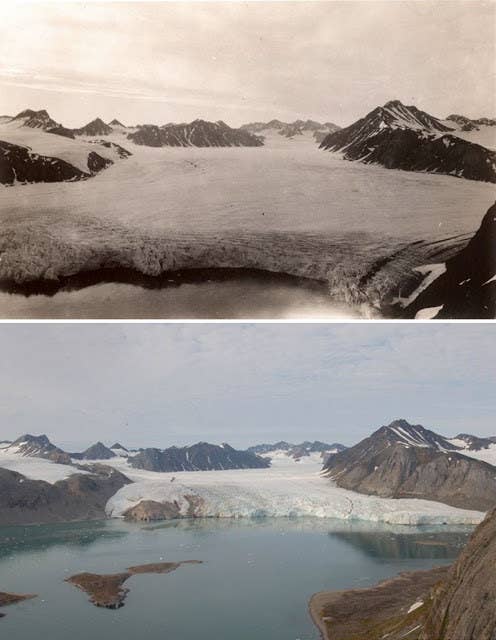 "The top of the world is melting. Record levels for minimum sea ice in the Arctic has been recorded," Åslund said on Instagram.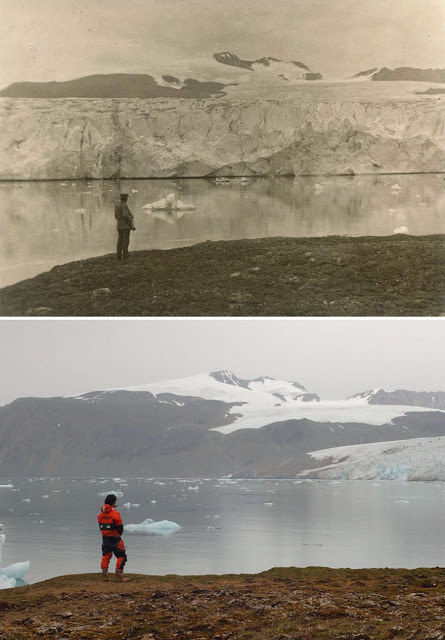 "This year is the lowest ever since the measurements started and the rising air temperatures are heating up the glaciers to melt even more."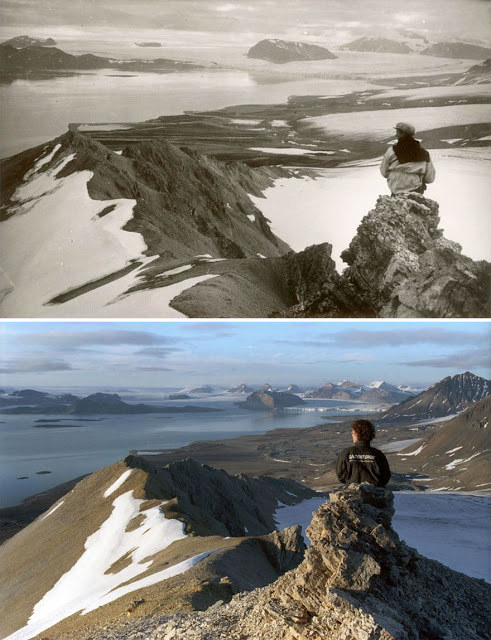 This photo series was part of National Geographic's The People v. Climate Change, and you can learn more here.