John Green's "Looking For Alaska" Will Be Made Into A Limited Series For Hulu
Looking for Alaska is ACTUALLY happening!
Paramount Pictures held the rights to Looking for Alaska for the last decade, but even after the success of The Fault in Our Stars and Paper Towns, production for his debut didn't move forward. If you remember, there was an announcement a few years ago that this particular book WOULD actually be made into a movie, but nothing came of it.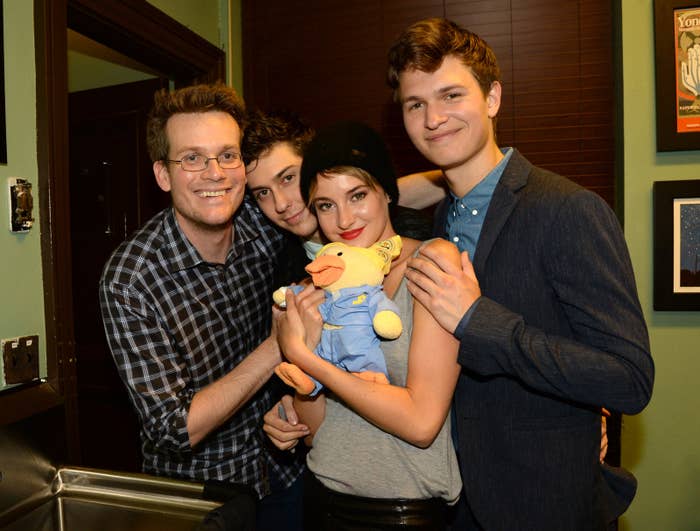 There was also a bit of drama surrounding John's rights to his book and the fact that the movie was not moving forward. On Twitter, John previously vented his frustration.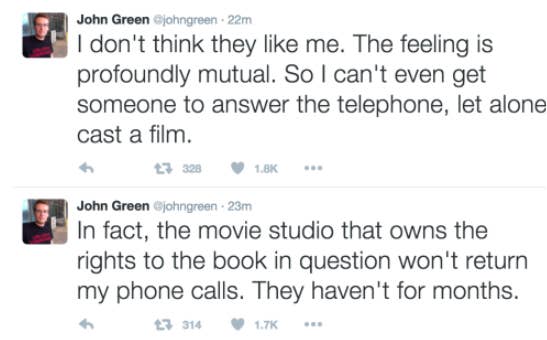 When asked about his honest thoughts surrounding this mini-series:
The truth is, I am excited and I think it will be really good. Josh and Stephanie really know television, and I love their Hulu series Runaways. After reading the pilot and seeing the series map they've laid out, I feel like they're going to tell the story while also letting you see more of life at Culver Creek, and more of Alaska from her own perspective instead of just Pudge's deeply flawed one.
When asked how much say he had in the movie decisions:
I was very much included in conversations. Should we try to restart the movie, which had stalled so many times? Or should we look to new ways of telling visual stories that made it possible to tell a bigger, sprawlier story? I was only one voice in that conversation, but I definitely felt like my voice was heard. And I felt like a limited series gave us all kinds of freedoms when it comes to the stuff you can depict, the space you have to tell multiple stories from multiple points of view, and so on. Plus, this is a world that Josh and Stephanie know so well.
When asked if people outside of the U.S. could watch this on Hulu:
I'm sure they will work on that, but I don't know what the resolution will be.
When asked about his thoughts on if the series took on another life form after the book (like Big Little Lies and 13 Reasons Why TV shows, respectively):
I think they do have the rights, yeah. I would not be super-interested in participating. (I also think it's very unlikely.) But one shouldn't say never. Who knows. Maybe Season 2 would be the story of Pudge joining a ninth tier English soccer team called AFC Wimbledon that's just beginning to work their way up through the leagues in what will within nine years be the greatest comeback story in the history of sports.
When asked about potentially casting Alaska as a woman of color:
I know it is hard to believe this, but I really and genuinely have absolutely no knowledge of anything related to casting and probably will find out about who gets cast only moments before you do.
When asked what scene he was most excited to see on screen:
I haven't read it in more than thirteen years. So there's a lot I don't remember! I think — although I might be wrong about this — there is one scene toward the end of the book where the Colonel goes on a long cold walk and then returns and Pudge is in one bunk bed and the Colonel is in the other, and they're talking. When I was writing, that was one of the few scenes I could really see in my mind. So I think that would be cool to see on screen. But who knows!
When asked why Hulu over Netflix:
Josh and Stephanie have worked with Hulu on their excellent show Runaways. They also made a very compelling, very personal case.
We can say with great enthusiasm that we're absolutely THRILLED this is FINALLY happening!
BuzzFeed has reached out to representatives for John Green for further comment.