Froot Loop Doughnuts Exist And They Taste Just Like Nostalgia
"Follow your nose, it always knows…but then listen to your teeth."
by
,
,
Attention good people of the internet, we are here today to tell you that Froot Loops doughnuts are a thing that exist now.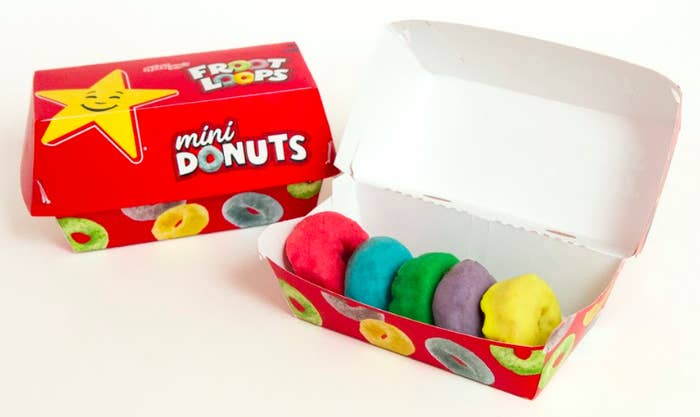 Here's what they look like IRL!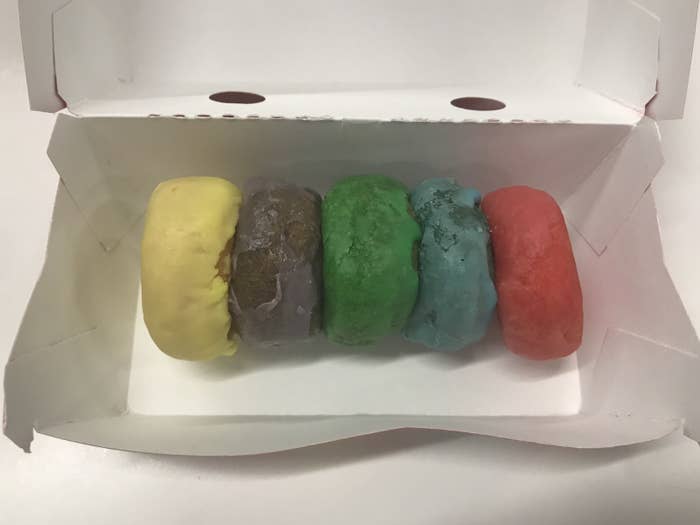 And because we love our cereal extra sweet, we tried them out for you.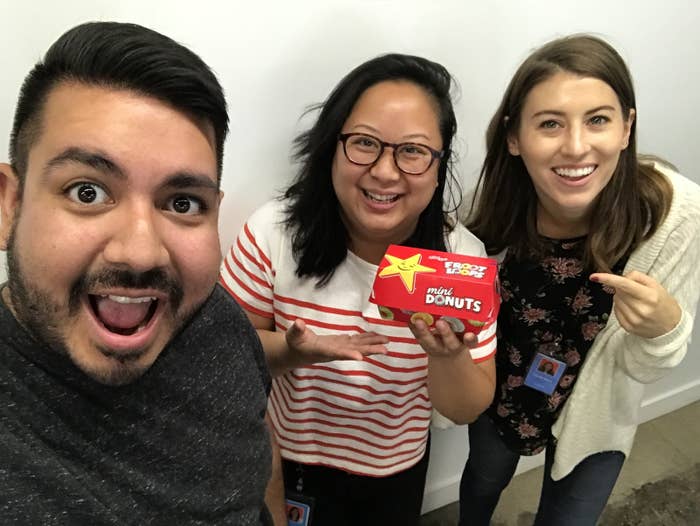 Crystal was immediately taken back to her childhood after trying one.
Pablo thought they were mini Froot Loops-flavored bundt cakes.