Forever 21 has a new beauty store in Glendale, California, called Riley Rose that will open to the public September 30. And because we are millennials who LOVE beauty and affordable things, we decided to go check it out.
The entire store is clean and chic and has TONS of makeup brands with products ranging roughly from $5 - $50+. Although it seems the average price was around $10 - $20. Not bad on the wallet at ALL!
Riley Rose isn't just a makeup store, though. They also sell a lot of cute AF home goods, which made us want to redecorate our apartments ASAP.
They also have a literal WALL FULL OF FANCY CANDY! I mean, just look at this Chocolate Hazelnut Banana cotton candy.
Our little millennial hearts were in HEAVEN.
Much like Sephora, they also have counters and stations where you can put on or remove your makeup.
And if you thought the little knickknacks at Forever 21 were cute, Riley Rose freakin' DELIVERS with a wider selection of cell phone cases, socks, and more.
...and even an INSTAGRAMMABLE WALL because they truly know their audience.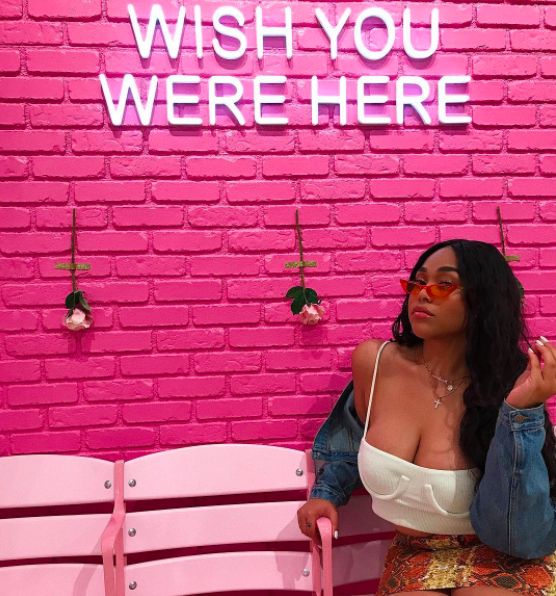 All we have to say is... we know where we are coming back with our next paycheck.