13 Tidbits You Might Want To Know Before Traveling Or Flying With Your Dog
Here's everything you'll wanna know.
Hi, I'm Farrah and this is my dog, Gizmo. I consider myself somewhat of an expert when it comes to traveling with him. Usually, I fly from Los Angeles International Airport (LAX) to Dallas Fort Worth (DFW) over the holidays. Because of this, I've acquired a wealth of knowledge when it comes to traveling with your dog, so I'm here to share some facts if you're thinking about flying with your own pet!
1.
Take your dog on a long walk/hike before your flight to ease their anxiety, tire them out, and ensure they do ALL their business.
2.
If you have an anxious dog, talk to your vet first if you want to go the medication route.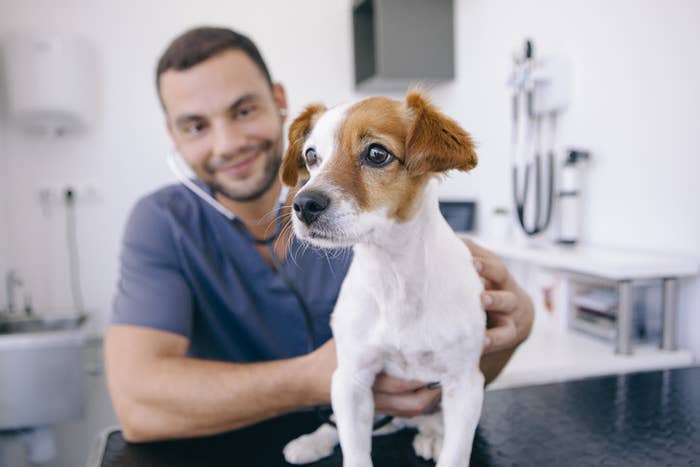 3.
There are pet relief areas in most airports. If you can't find one, someone who works there will know!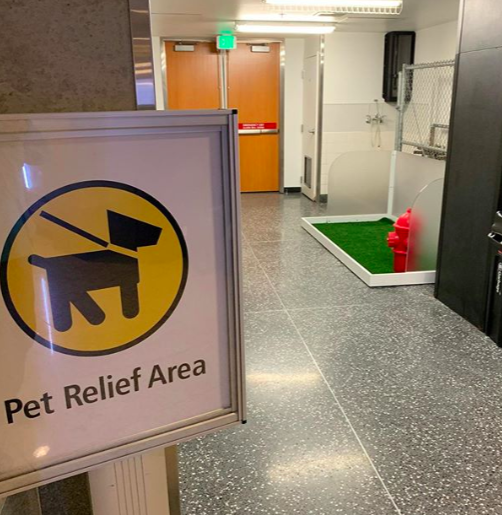 4.
If you're on a flight longer than three hours, make sure your pet is staying hydrated in their carrying case.
5.
Bring extra pet food and treats and store them in your pet carrier's side pocket in case you're delayed.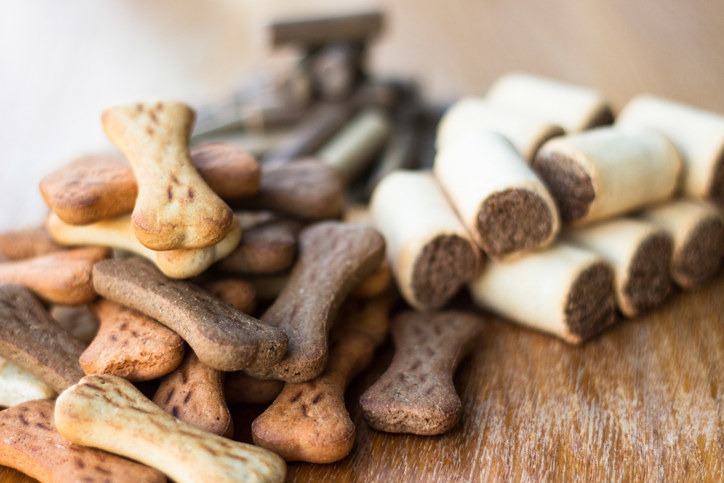 6.
Obtain your pet's health certificate from your vet before you fly.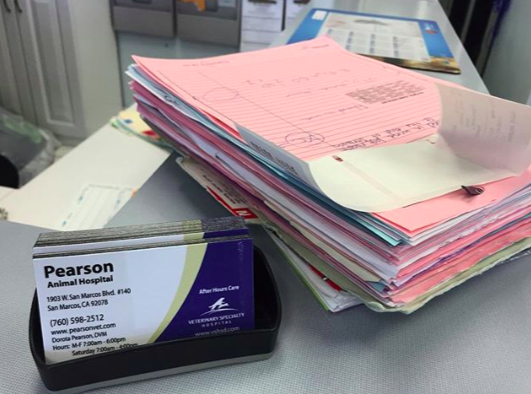 7.
Make sure your airline knows that you are traveling with a pet before you arrive at the airport. If your pet is not a service/emotional support dog, you will need to pay a fee.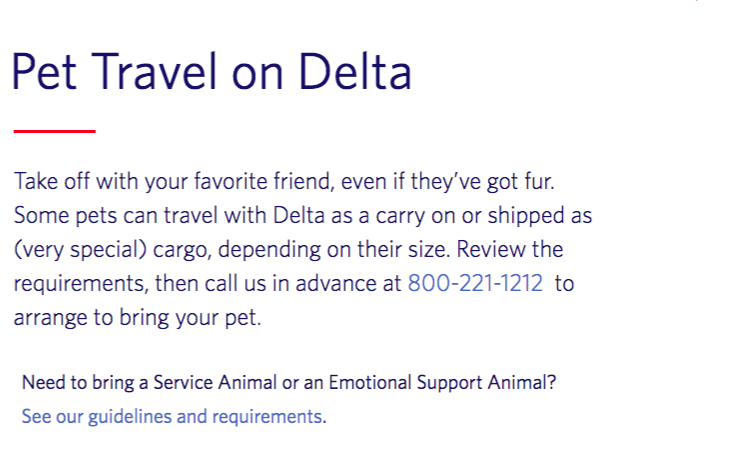 8.
FYI: You're going to have to go to special services to check in with your pet. Get there early because the line could be long.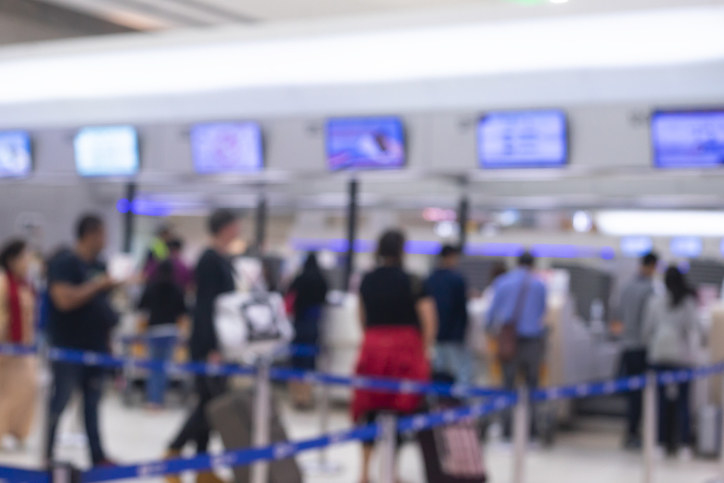 9.
Put a T-shirt or small blanket that smells like you inside the carrier to ease their anxiety.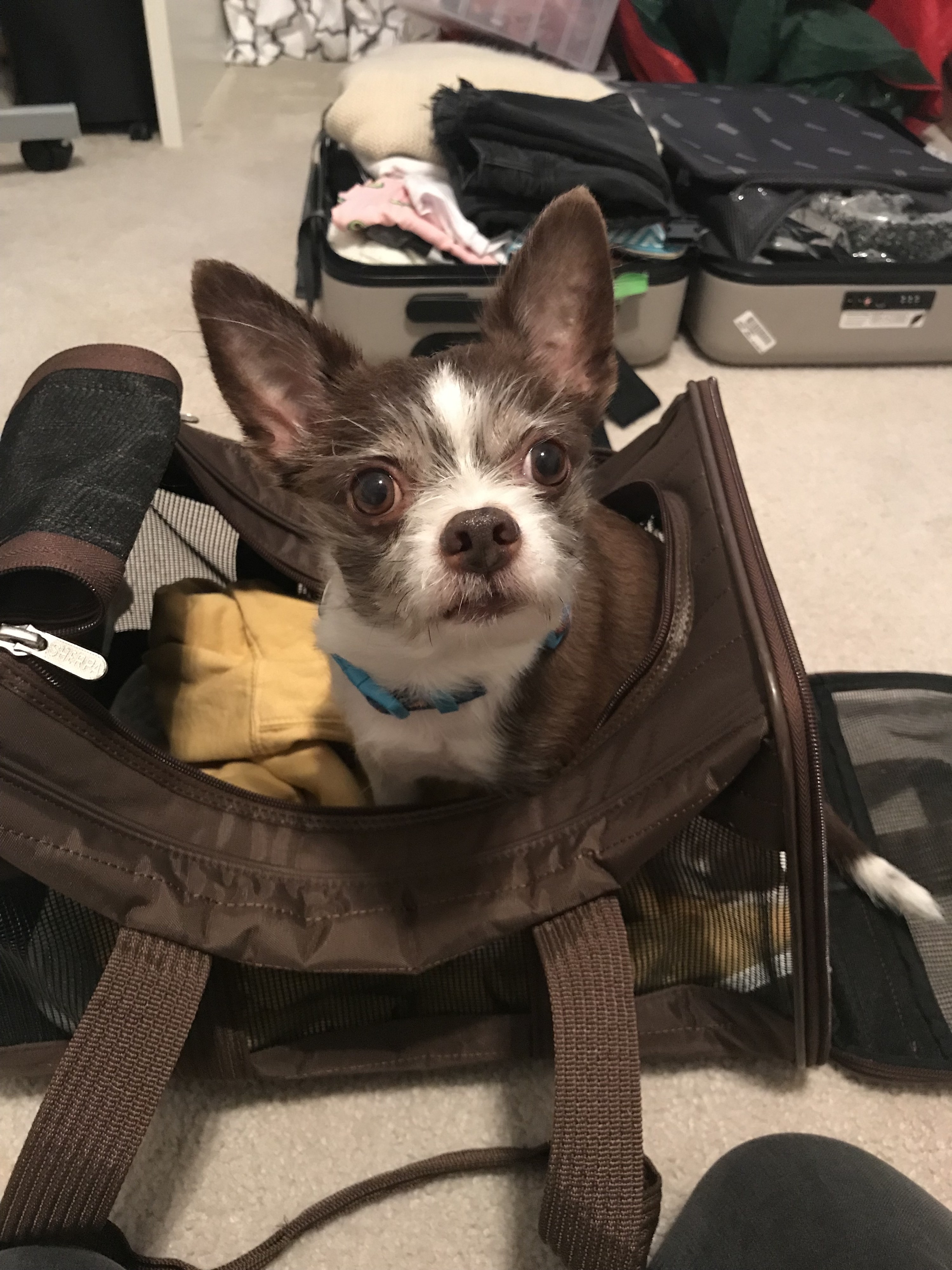 10.
Make sure you purchase a pet carrier that fits the size requirements for the airline you fly.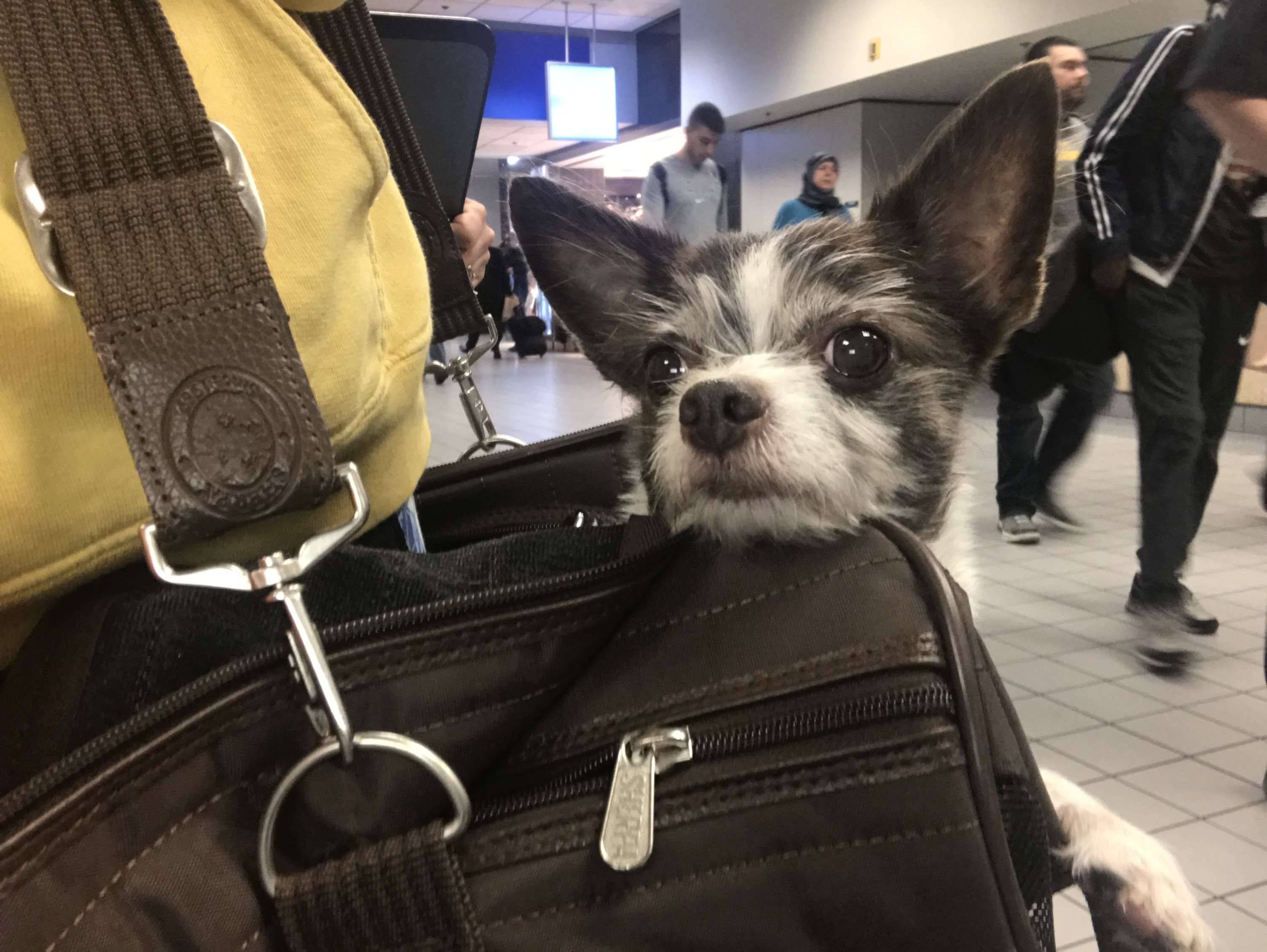 11.
It's usually fine to take your pet out of the carrier and walk them on a leash once you're off the flight.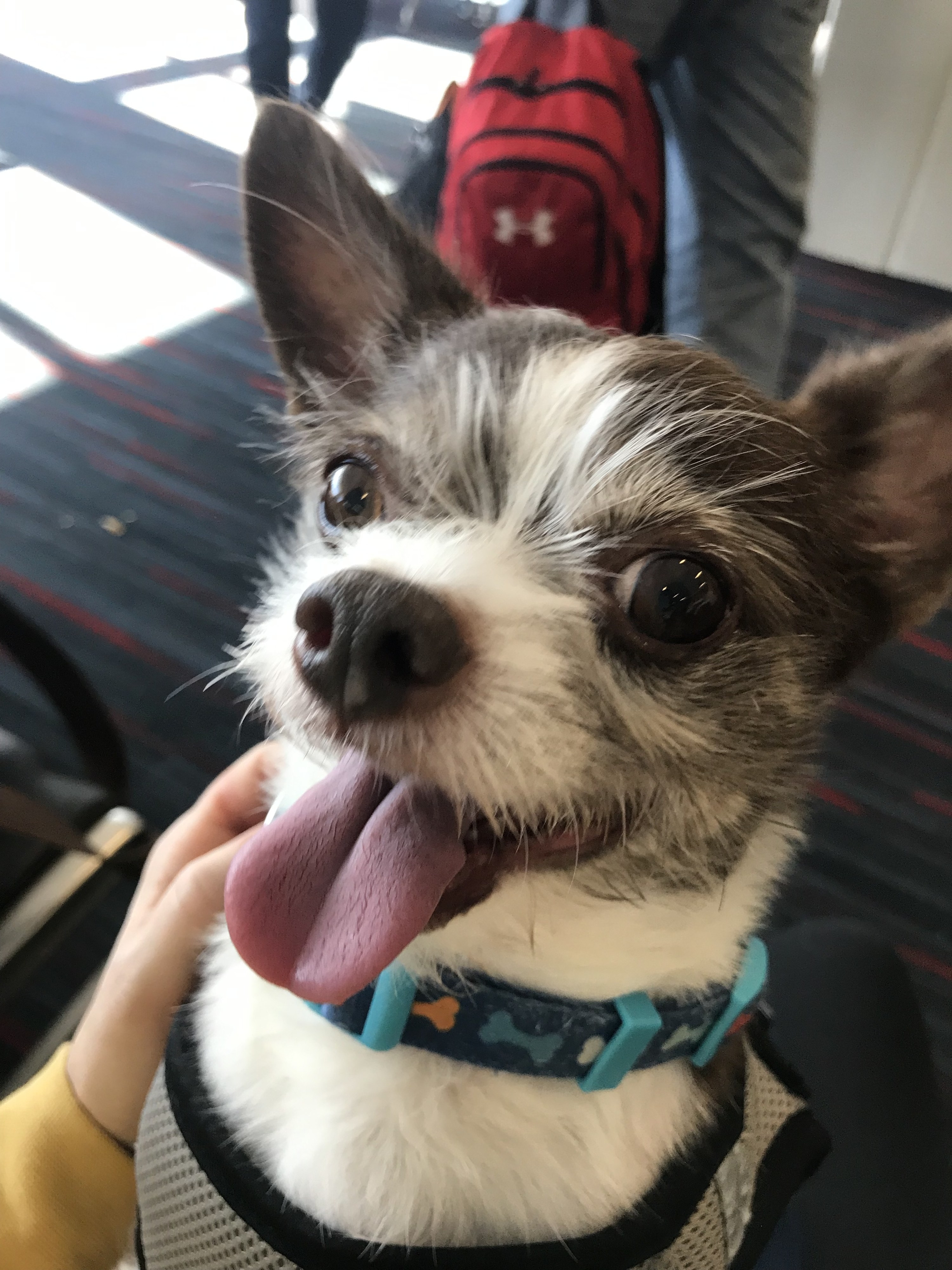 12.
A pet backpack is a nice way to take your dog with you places, too.
13.
And finally, if you're going on a road trip, investing in a dog car seat is a good way to make sure your pet stays safe too.