1.
When she hilariously explained how much her mother loved merchandise with her face on it: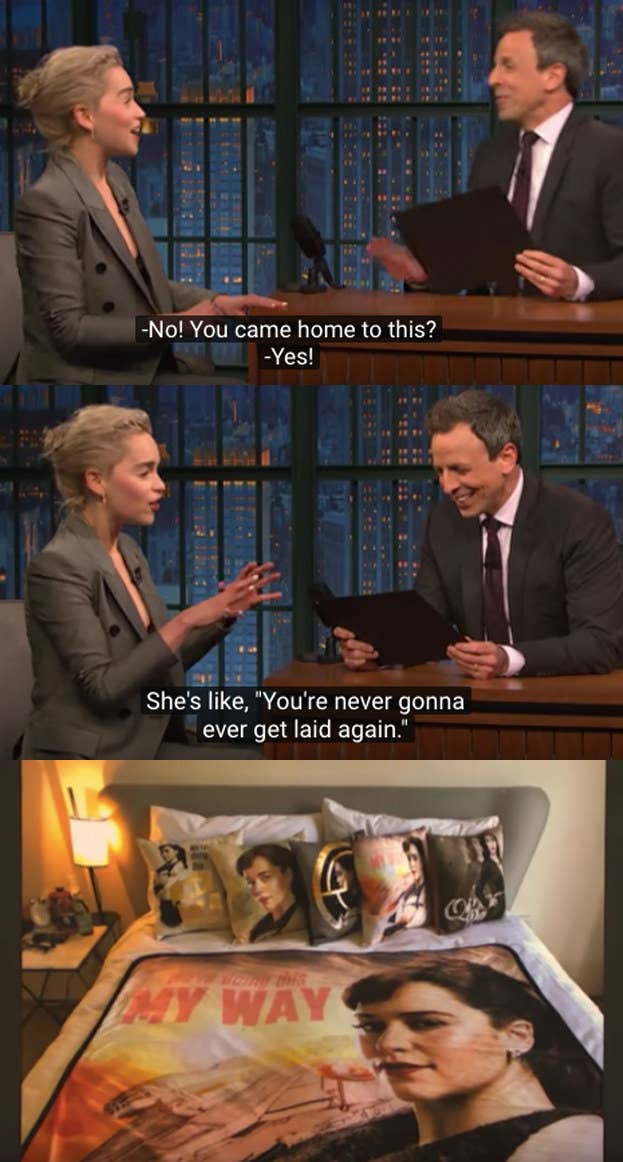 2.
When she teased Kit Harington about all the complaining he did in his heavy Jon Snow wardrobe: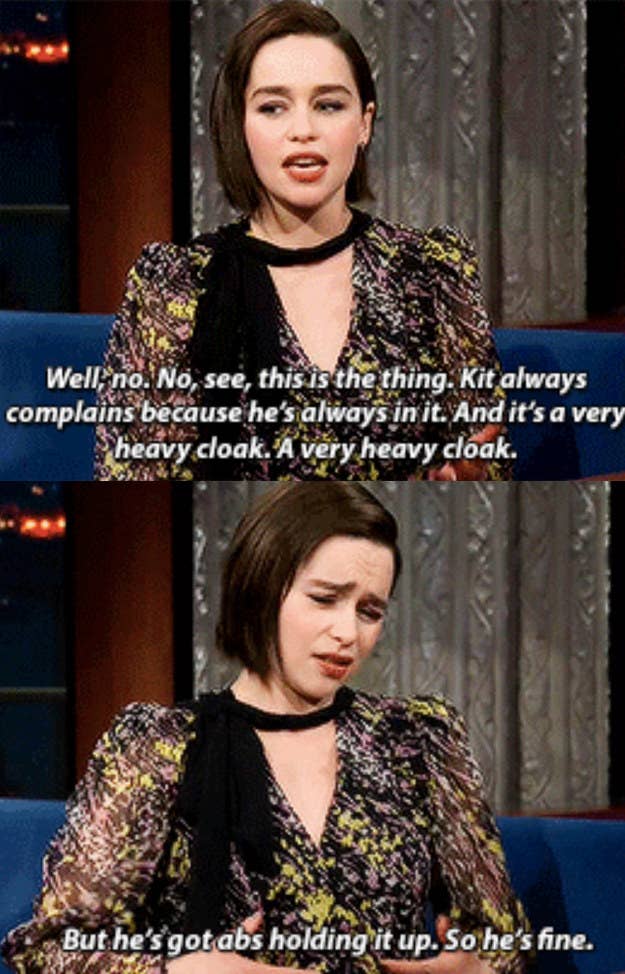 4.
When she not-so-subtly freaked out when Matt LeBlanc recited his iconic Friends line: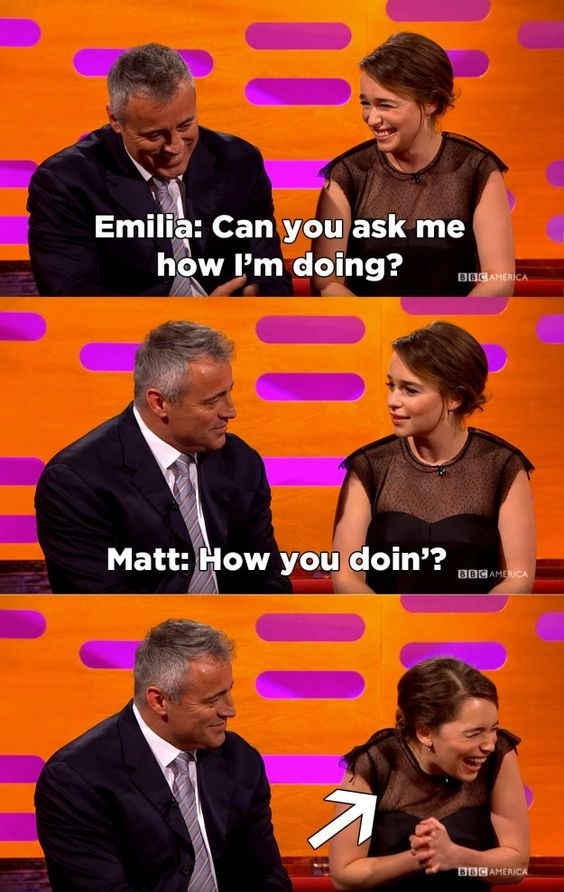 5.
When she recalled her very first day on set and how embarrassing it was:
7.
When she was very sweet about being just as excited for the final season of Game of Thrones as all the fans:
8.
When she walked around New York City dressed as Jon Snow: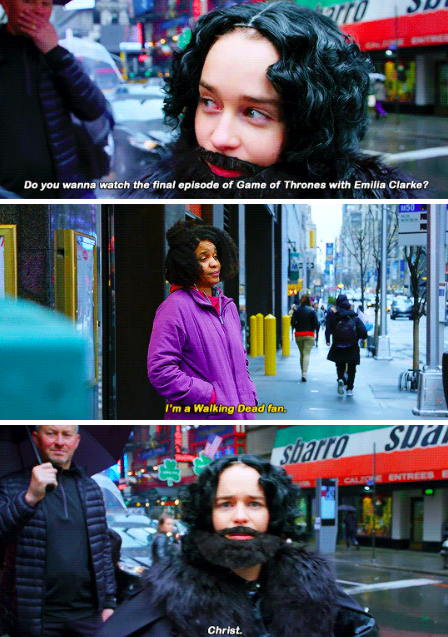 9.
When she explained that her brother also works on Game of Thrones and how things got awkward when he wanted to visit her on set during Season 7:
10.
And when she got to be silly while partaking in the opening of Kit's SNL monologue: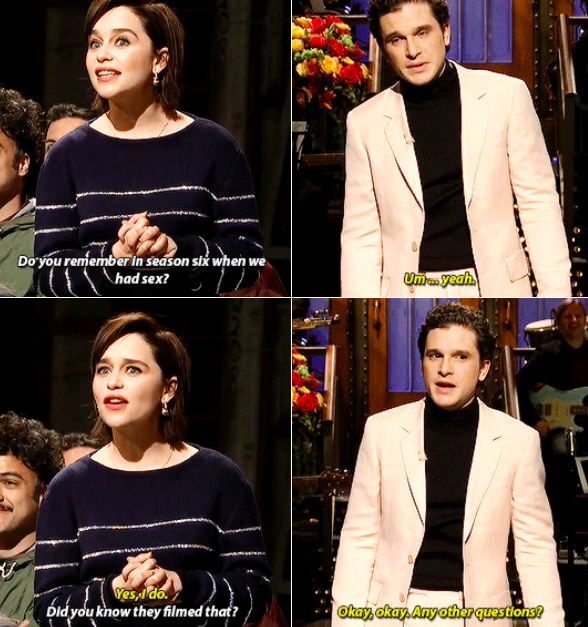 11.
When she adorably fangirled: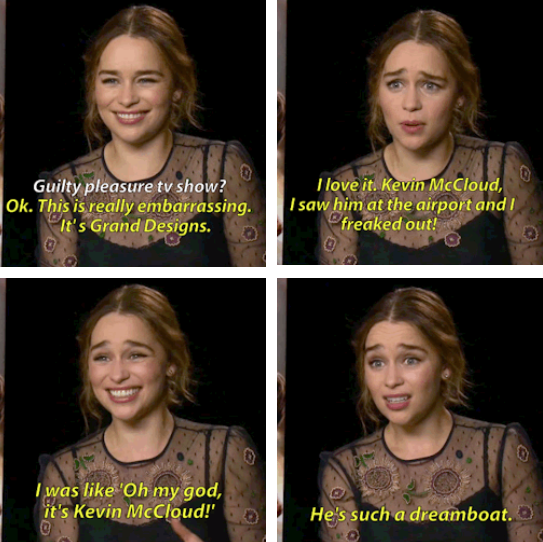 12.
When she had a good sense of humor about her tattoos: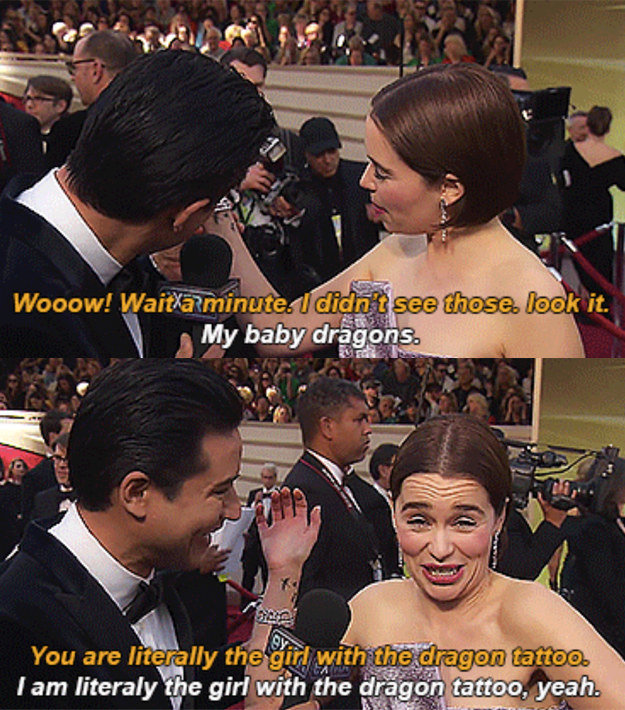 14.
When she joked around with a very cute puppy: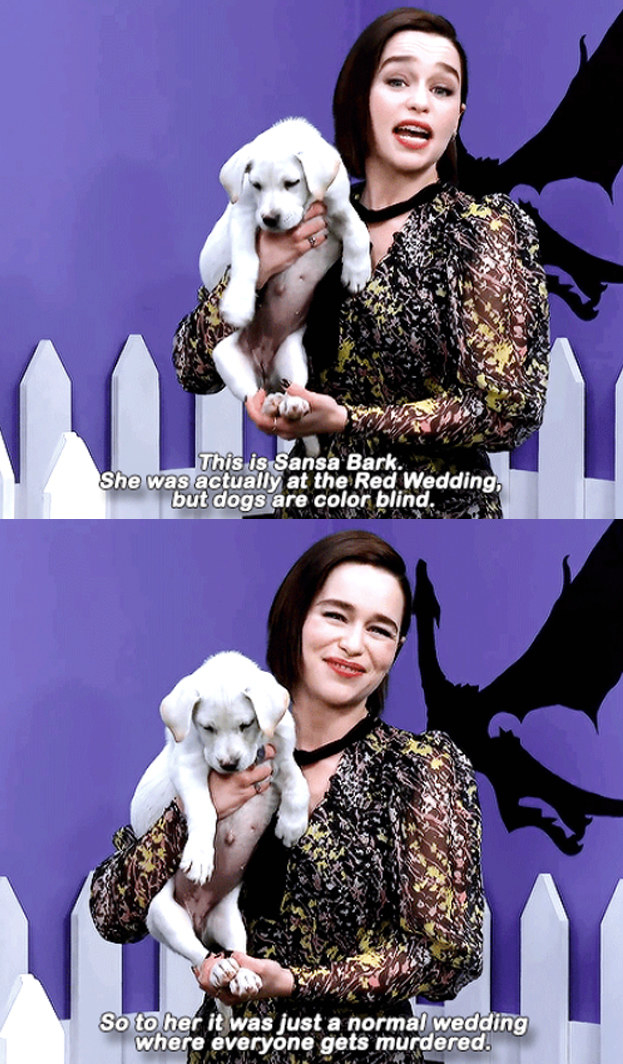 15.
When she and Sophie had the giggles while filming their scene together: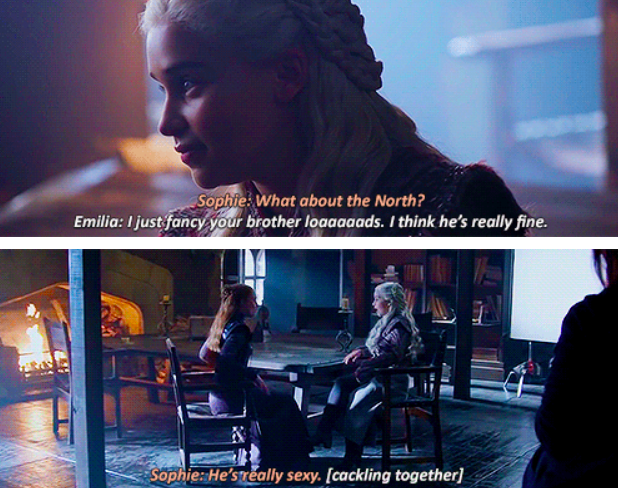 16.
When she recalled her life-threatening brain aneurysms, but decided to have a good sense of humor about it: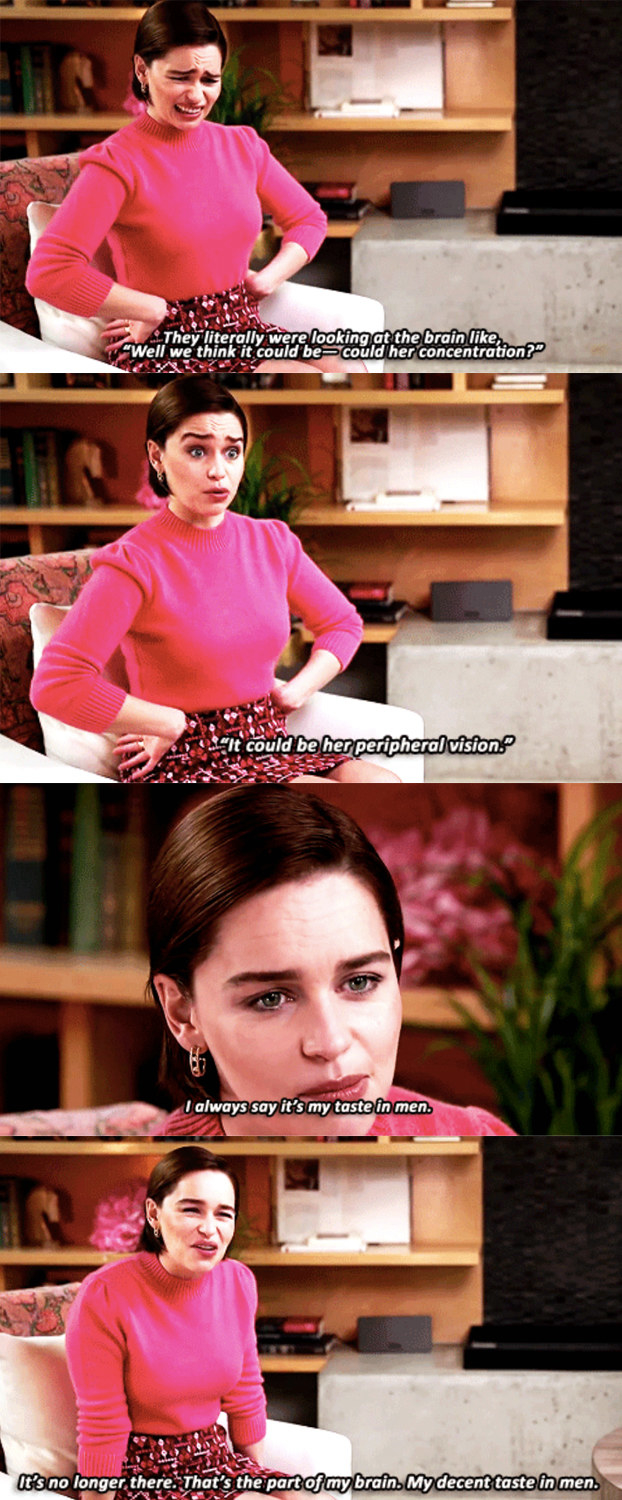 17.
When she looked back at doing her sexy pin-up shoot for Esquire magazine: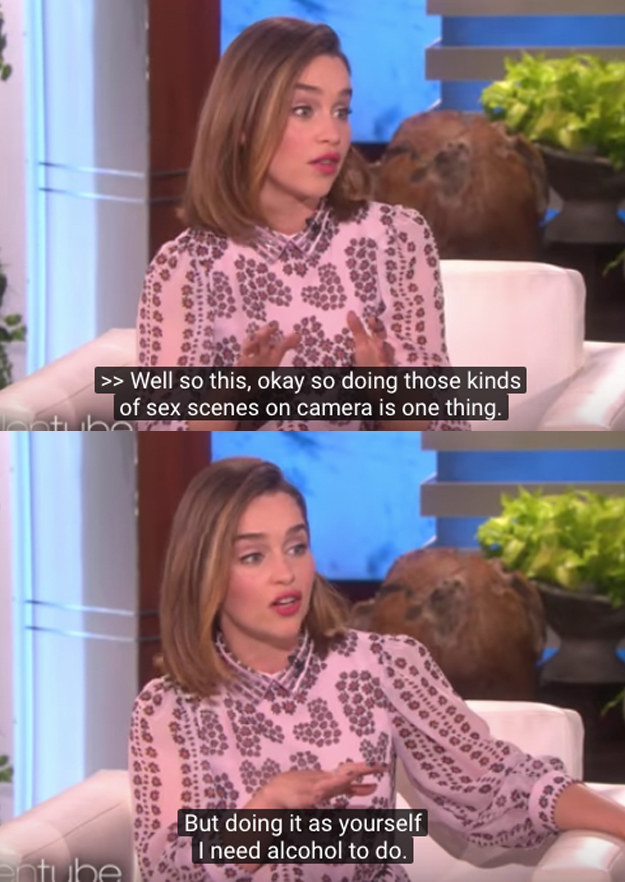 18.
When she accidentally stumbled upon a Game of Thrones–themed wedding:
19.
When she told the world that she's honestly just incredibly pure: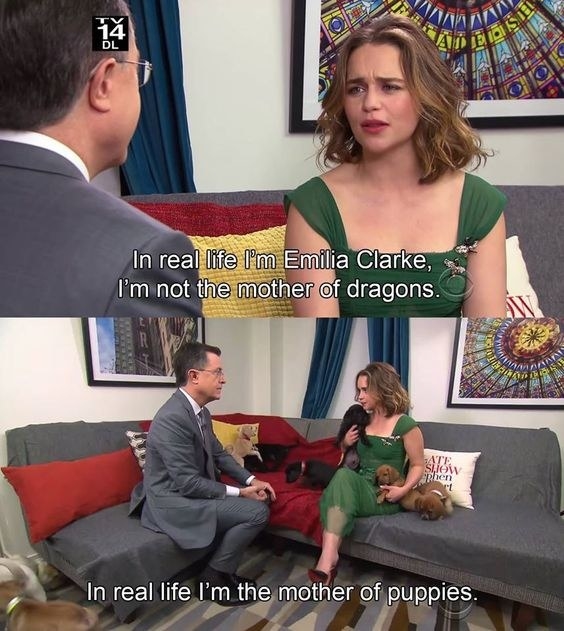 20.
When she gave out life advice: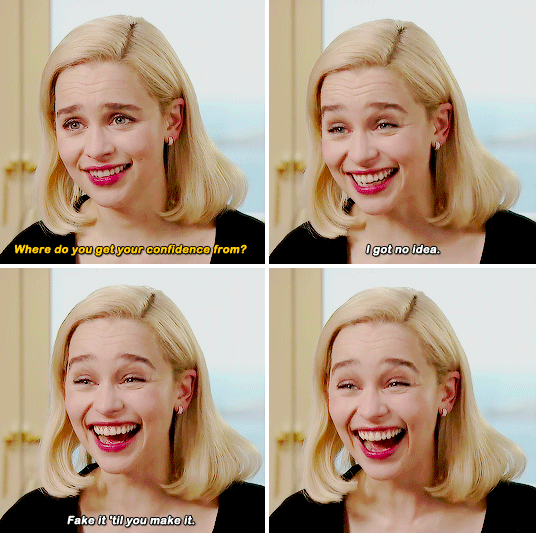 21.
And finally, WHEN SHE TOLD US THAT SEASON 8, EPISODE 5 IS GOING TO BE MAJOR AND WE'RE ALL NOT READY:
Emilia, you are a GIFT to us all. Never change.