1.
Bed risers are you friend.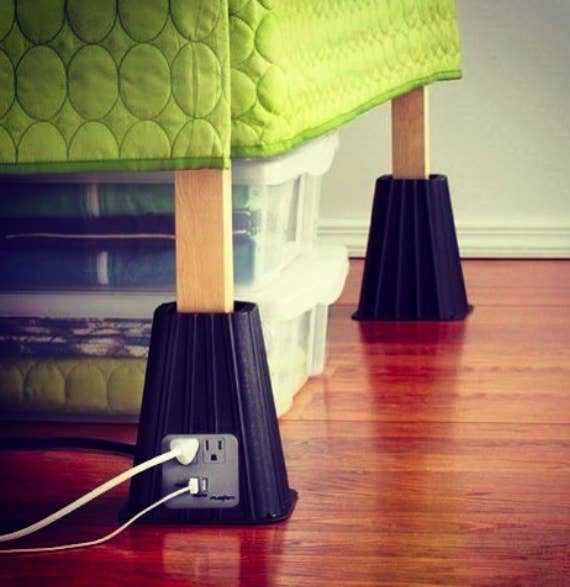 2.
Keep things like power cords off the floor by using drywall hooks.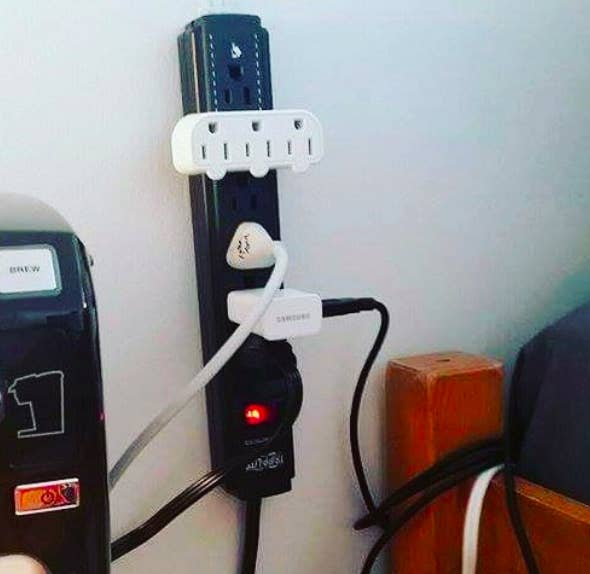 3.
Giant storage containers can also be used as tables.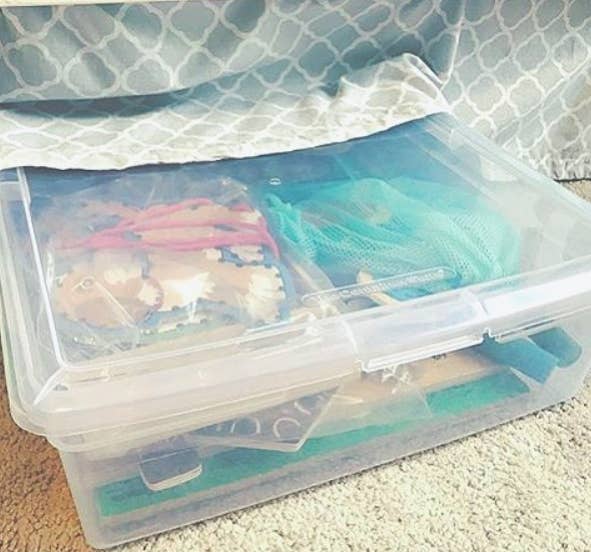 4.
A storage ottoman is a versatile way to create more space.
5.
A rug can really bring your place together in a cozy way.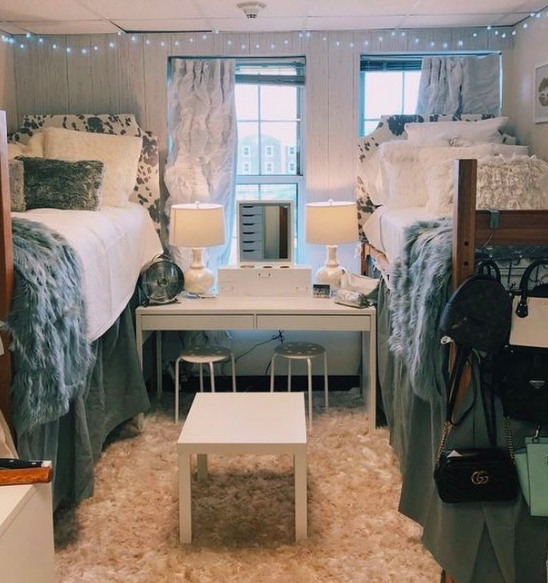 6.
And plants can help make your room pop!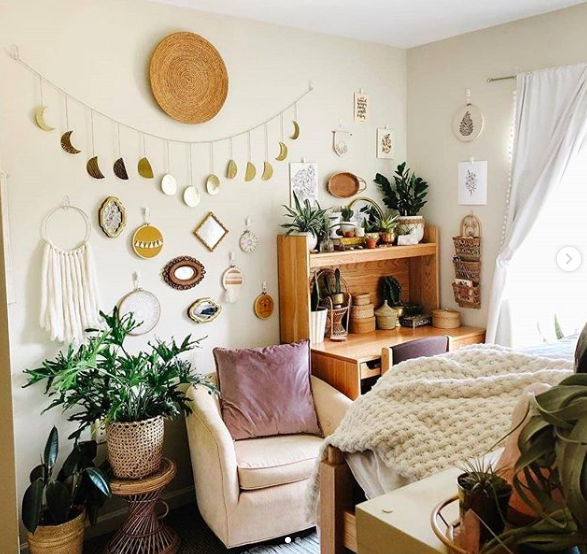 7.
A coffee table works as a cheaper alternative to an entertainment center.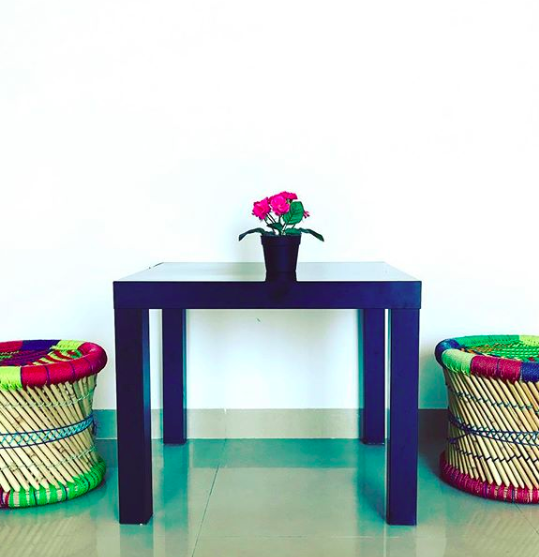 8.
Decorate by the 10%, 30%, 60% rule.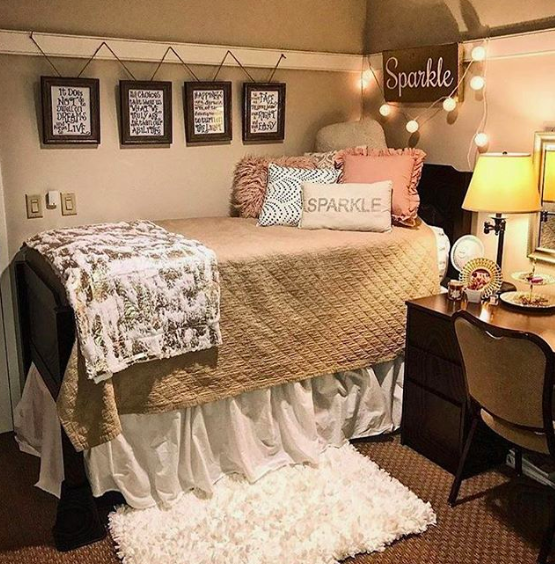 9.
Fairy lights help change up the harsh fluorescent dorm lighting.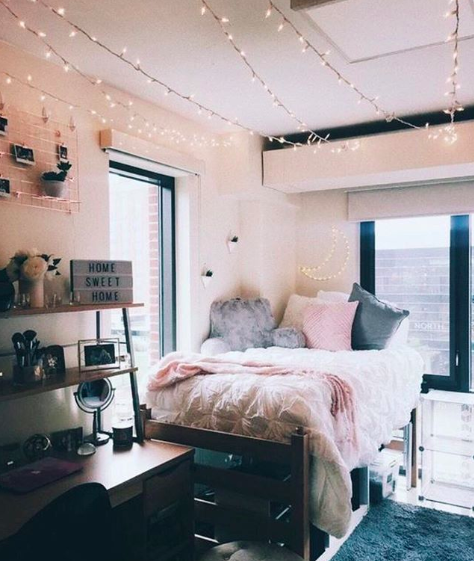 10.
Tapestries are another cheap way to add color and decoration.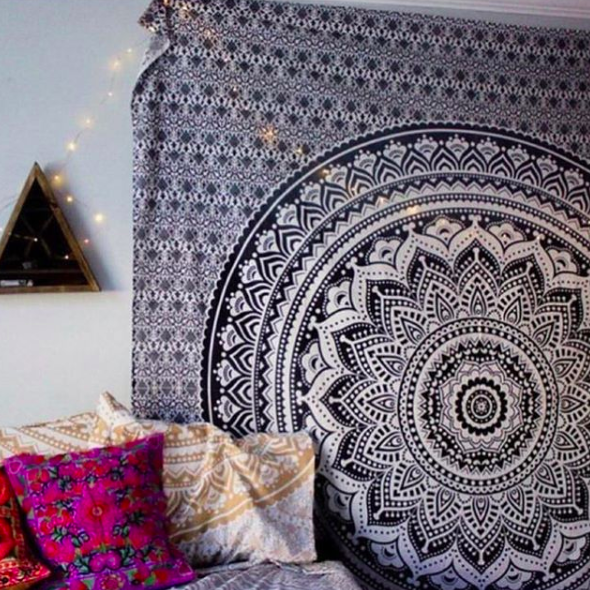 11.
Get a matching soap dispenser and toothbrush holder.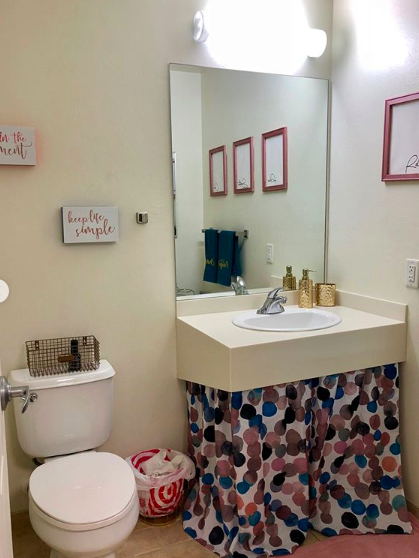 12.
A toolkit is a dorm room MUST-have.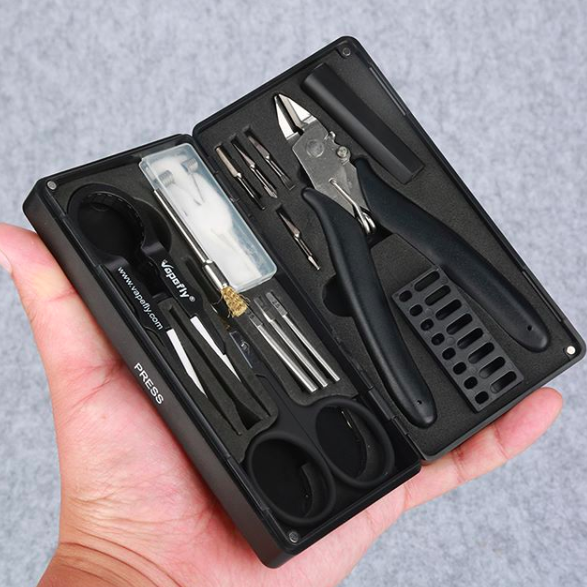 13.
Hack your AC using a wet washrag.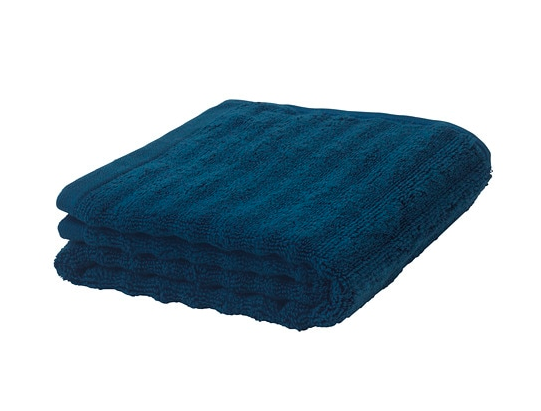 14.
Laminate charts so you can study in the shower.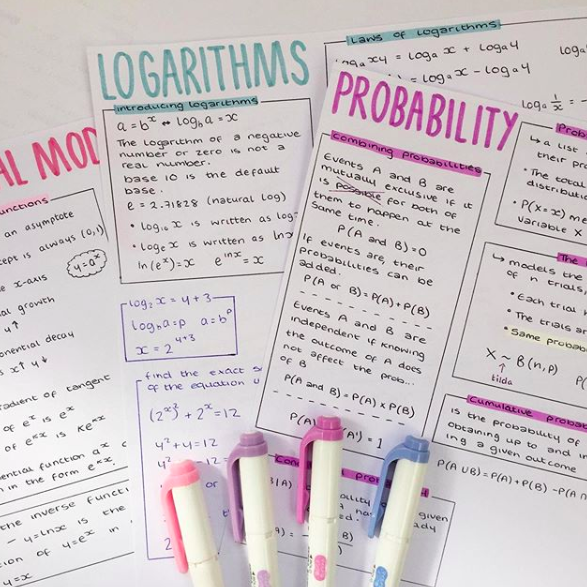 15.
Use string and clothes pins to hang your photos without nailing a frame into the wall.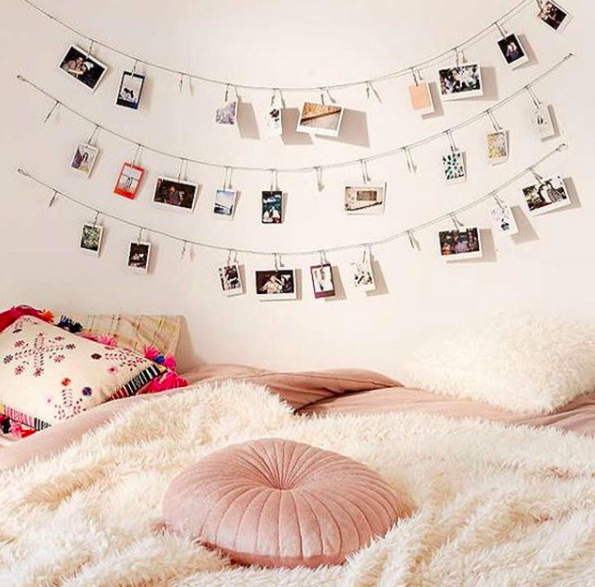 Some comments have been edited for length/clarity.