Ah, vaccination season. The opportunity to finally be outside with friends and — be swarmed by Brood X cicadas???
NO THANKS.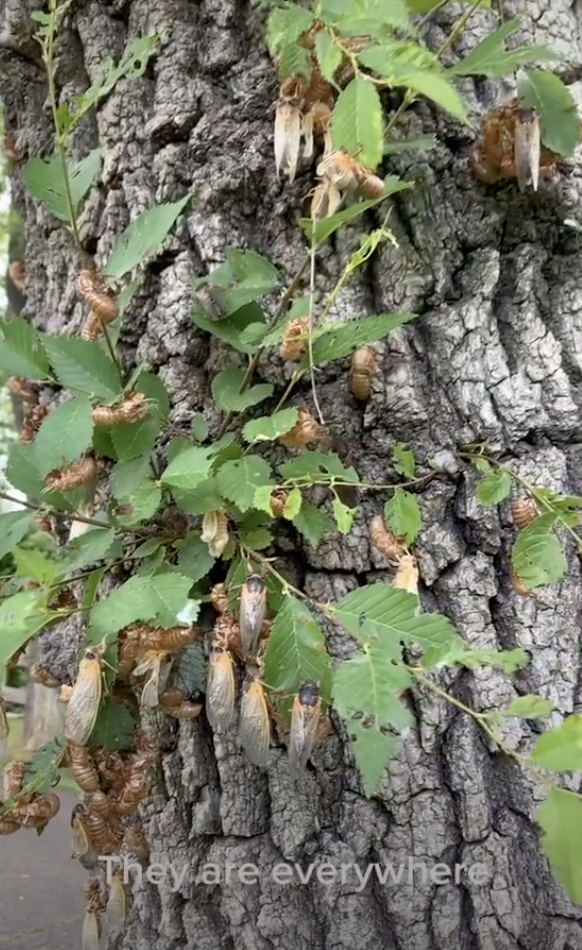 I'M GOOD.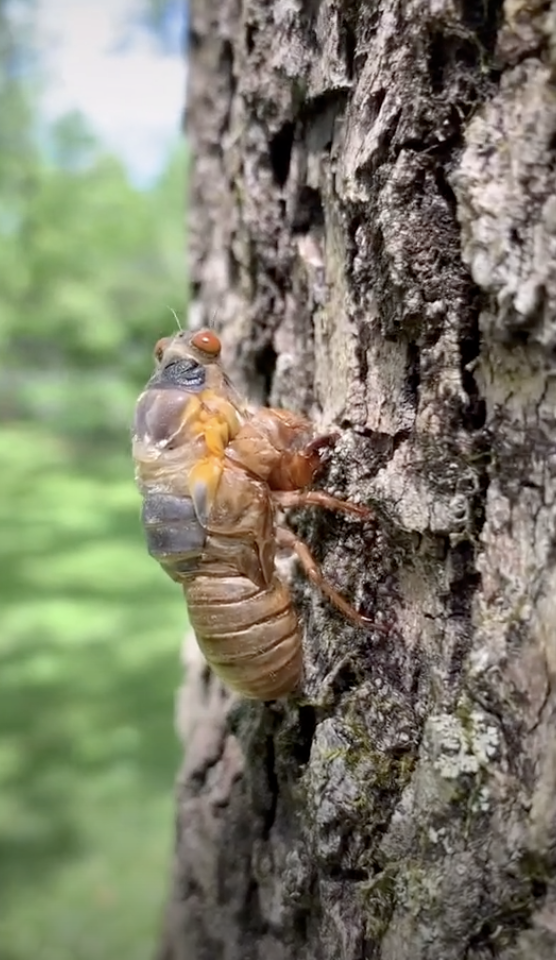 Ummmmmm...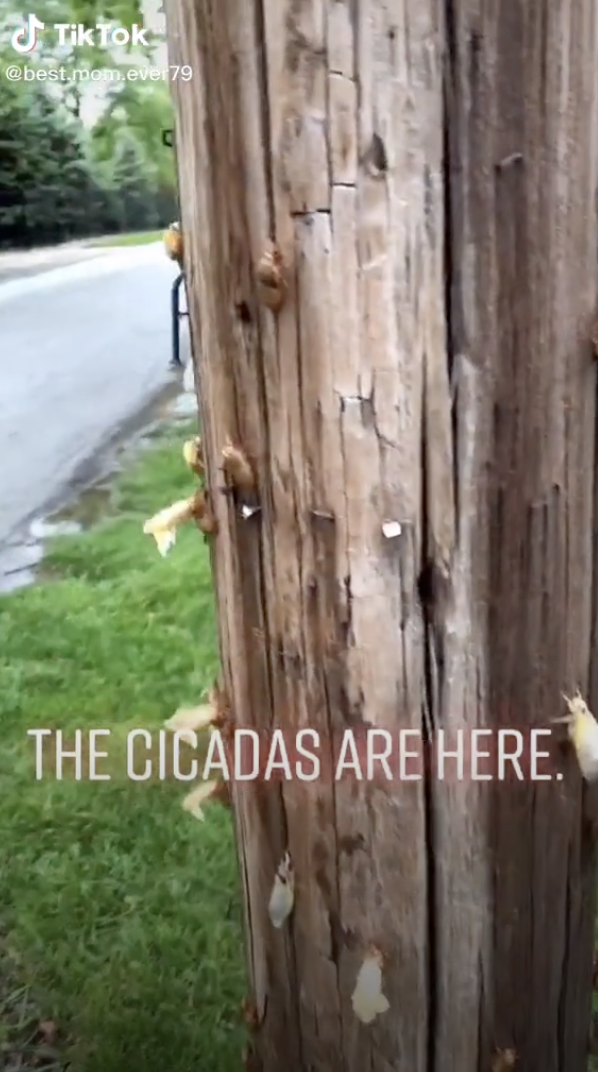 While it might *FEEL* like something out of a horror movie, they're not dangerous...
...even if the red eyes might hint otherwise.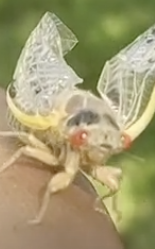 Anyway, the emergence is said to last between May and June, so they won't hang around forever!