Carrie Underwood and Brad Paisley are the hosts of the 51st Annual CMA awards this year and while opening the show, they informed the audience that it would be a "politics-free zone."
"Now, Brad, I don't know if you've heard about this, but the CMA has given us some guidelines with specific topics to avoid," Carrie said. "So we can't be doing any silly little songs because this year's show is a politics-free zone."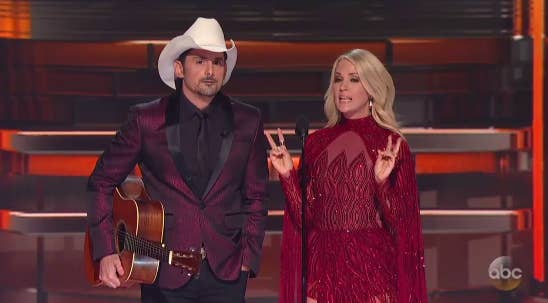 But right off the bat, Brad started parodying Carrie's song "Before He Cheats" with his own version about Trump's tweeting habits.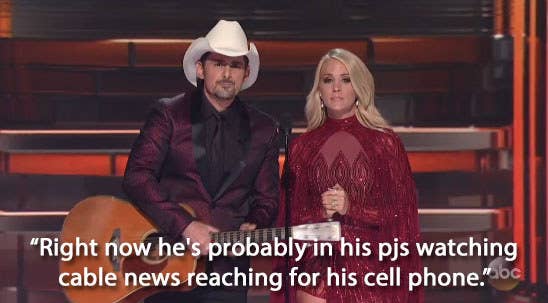 And Carrie couldn't seem to to fully pull it together.
But then she chimed in right as Brad sang about "covfefe."
Because, you know, maybe next time he WILL think before he tweets?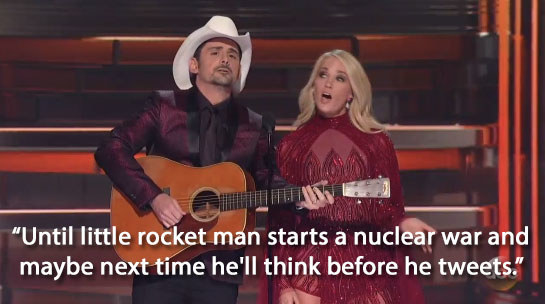 Well played, Carrie and Brad, well played!