We're all familiar with the McDonald's McGriddles, yes? It's an incredible breakfast sandwich made with two pancake pieces that tastes like maple syrup, and it's delicious.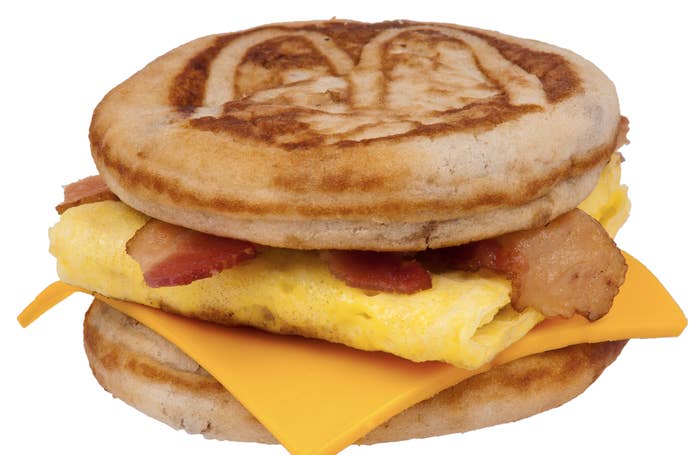 Well, people on TikTok are making "McGriddles" sandwiches that they swear are better than the original, like this user:
So, I know that these are a few dollars if you decide to make a trip to McDonald's. But 1) I never feel like driving to McDonald's, and 2) I wanted to see what the hype over these homemade ones was about, so I tried it myself!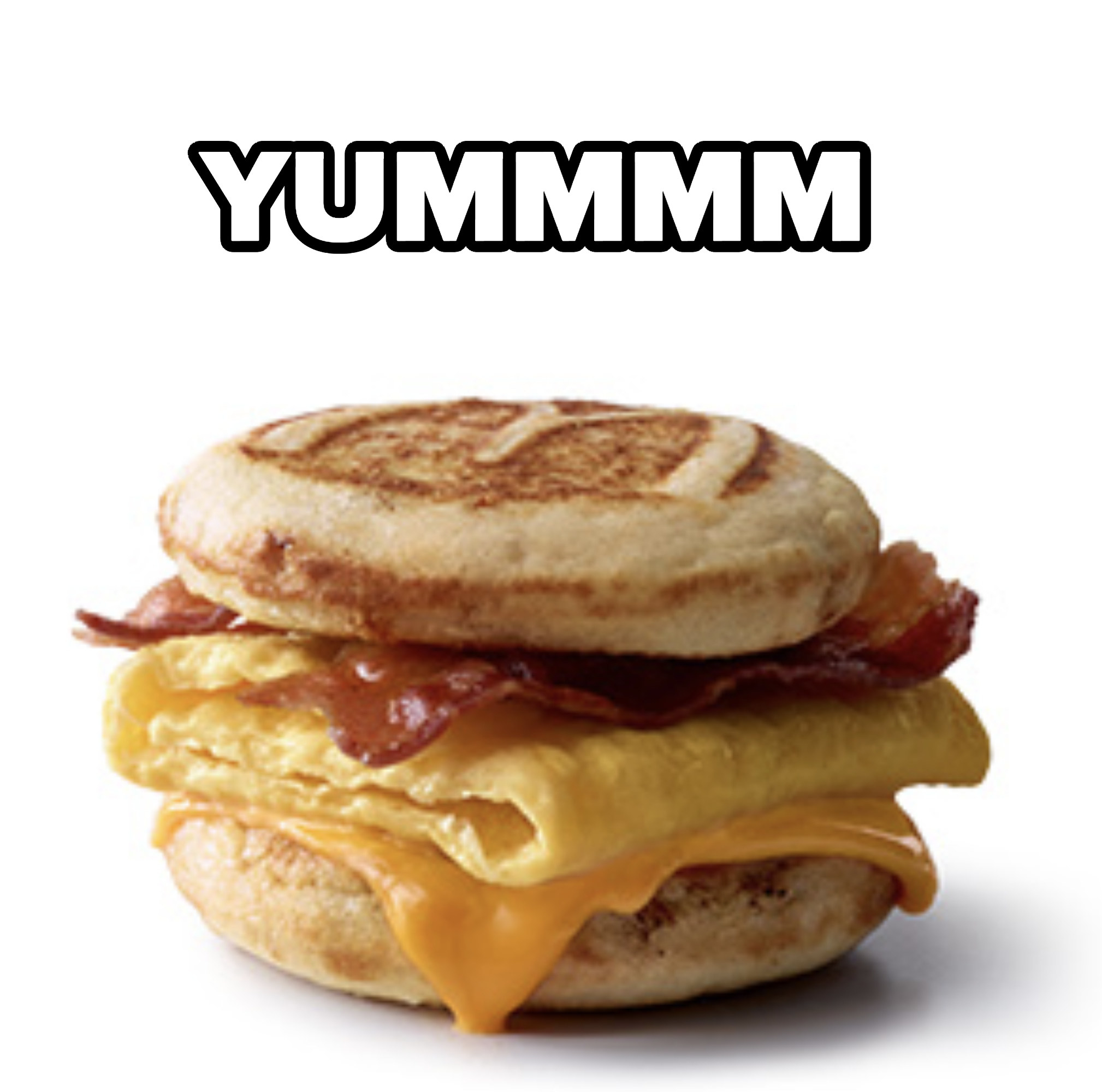 Unfortunately, the only thing I did not have was a mason jar ring. I had to improvise, so I used a plastic ring and covered it with foil. Before you yell at me in the comments, it worked and it did not melt the plastic. I mixed my pancake batter and poured it in, crossing my fingers that it would work!
I added a splash of maple syrup to the batter before flipping it over.
To get it out of the ring, I had to cut around the pancake with a knife. It came out just fine, even if it didn't look pretty.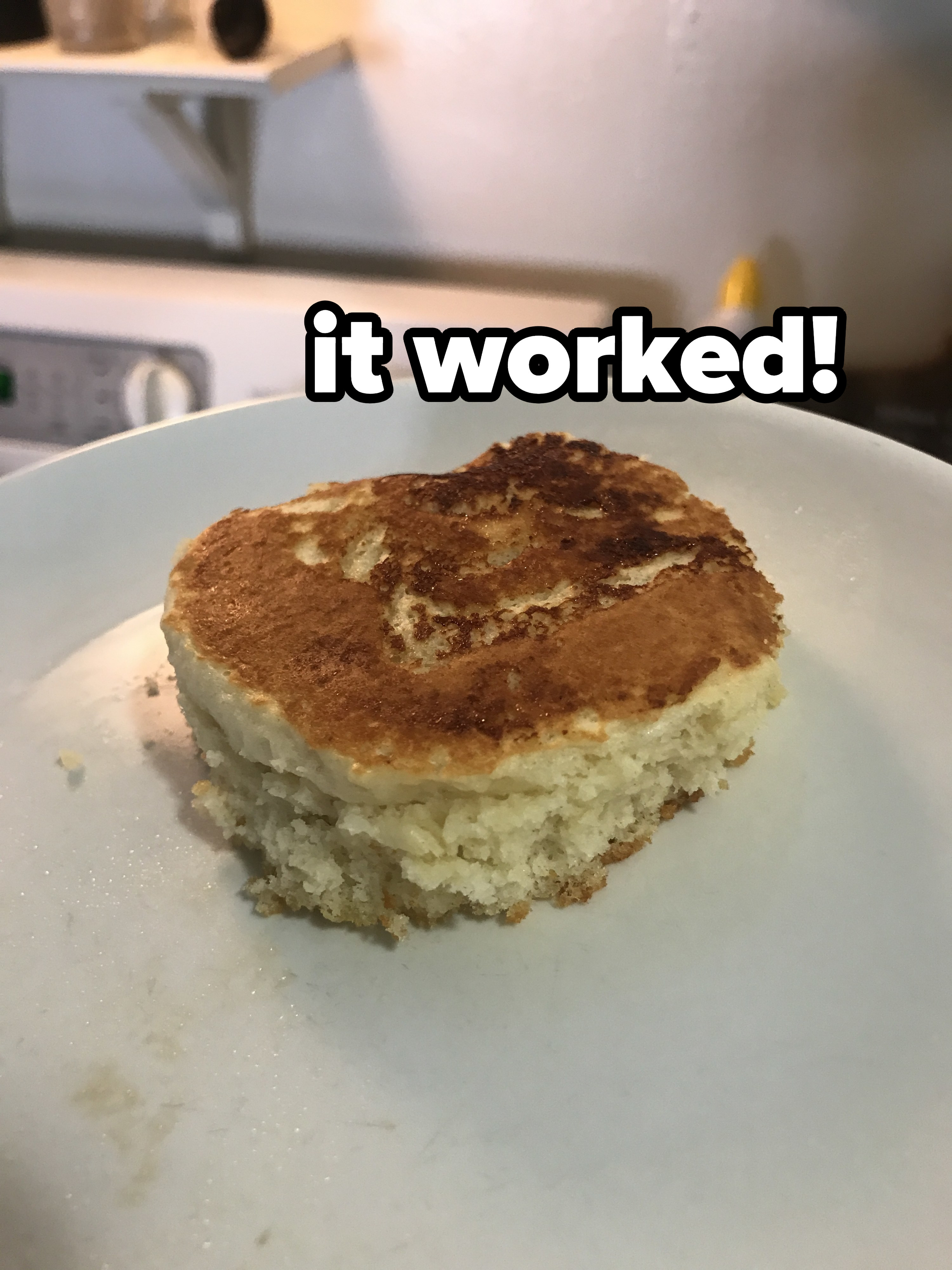 I flipped the second pancake ring too soon, as you can see. Whoops. I was able to flip it back over, so it cooked all the way through. The trickiest part was the egg, which proved to be the messiest. If you have a mason jar ring, this will probably be much easier. But I had to work with what I had!
Here's what the egg looked like once I cut it out of the ring. Not too bad!
I made my homemade McGriddles with cheese and egg only, then sandwiched it all together. It didn't look perfect, but it did look delicious. After I took the first bite, it was confirmed: This was definitely good! It tasted fresh and fluffy — and it was filling.
Is this worth making? Definitely. Sure, it's easy to just run to McDonald's, but this is still a delicious solution if you don't want to put on pants and leave your house.