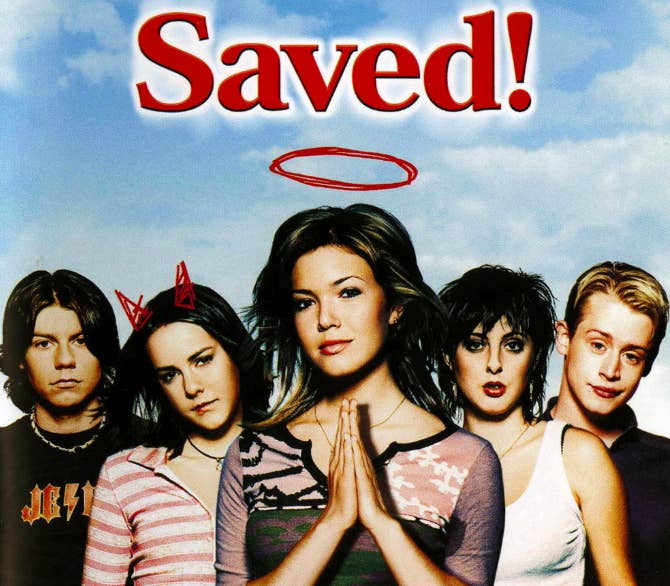 1. Anne Hathway was supposed to play the role of Hilary Faye, but when she dropped out the role was given to Mandy Moore.
2. The film's director, Brian Dannelly, stated that they'd already cast Anne before seeing Mandy perform her role in A Walk To Remember, but if they'd cast later, he would have went to Mandy first.
3. The exclamation point in Saved! was originally supposed to have a little cross on the dot, but they didn't want it in the movie poster.
4. Dannelly hates that Saved! is written in a "heavy metal font" on the DVD.
5. In the prom scene, Mandy Moore actually wanted her zit to be bigger. Dannelly had to tell her, "Alright, calm down!"
6. In the original script, Hillary Faye is supposed to be touching herself as she watches Roland and Cassandra make-out in the car to show the audience that she is also human and has desires.
7. "We shot it about 5,000 times originally. All it was supposed to be, is her hand kind of goes out of frame and down," Dannelly admitted. It was one of the first things to get cut.