Among Us is a multiplayer game that has taken over the internet for the past few weeks, so if you've heard an uptick in people using the word "sus" or you're wondering what the hell doing tasks means or why AOC has joined the hype — don't worry. You probably aren't alone. Allow me to fill you in.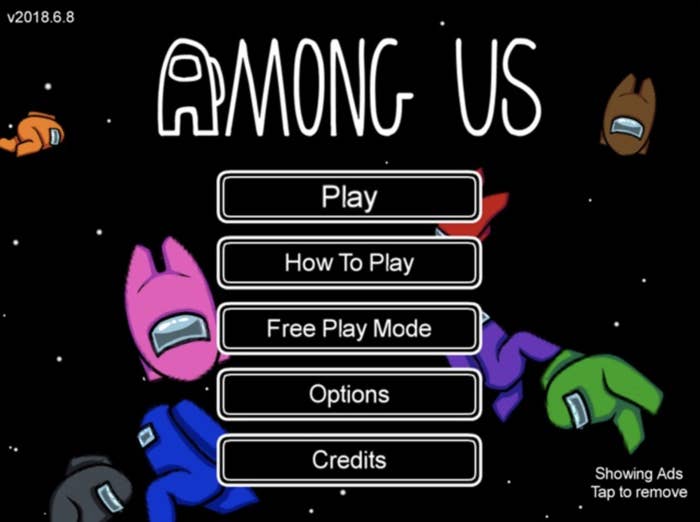 First, you need to know that Among Us is almost like playing a virtual game of Mafia (or Clue) with your friends (or strangers online). Set in a spaceship, a crew of colorful mates on board have the goal of "fixing up" the ship by completing tasks. At the start of the game, one or two people are assigned as "the impostor." The goal of the impostor is to kill everyone without getting caught.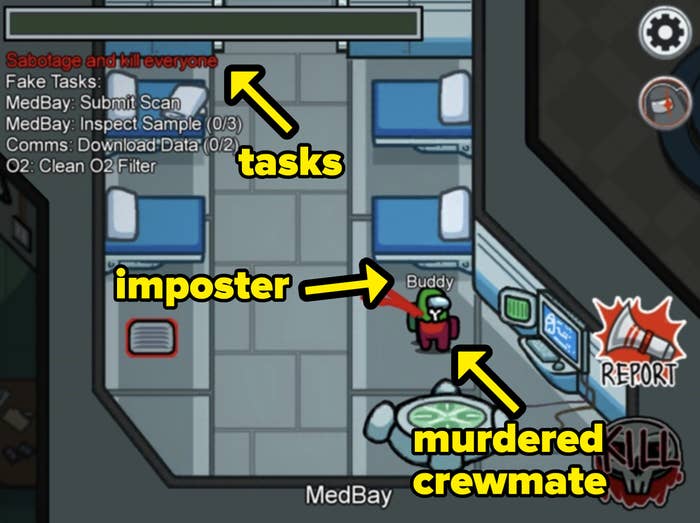 Non-impostors use the list of tasks they're assigned at the beginning of the game. Some of them are a little weird, like sliding a security card through a system, but some make sense, like fixing the wiring on the spacecraft. The thing is, you gotta take care of your tasks without getting murdered.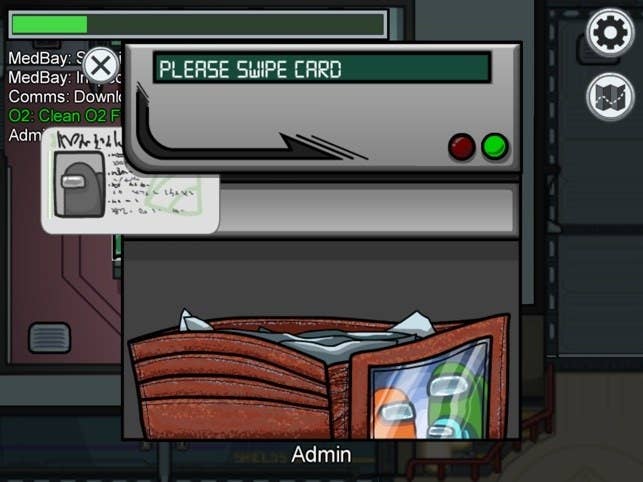 You may have heard of "venting" more than usual lately, but we're not talking about someone dumping their woes and worries upon you. We're referring to crawlin' and creepin' through an actual vent in the spacecraft. Only impostors have this ability. So if you see someone vent, you know they're the impostor.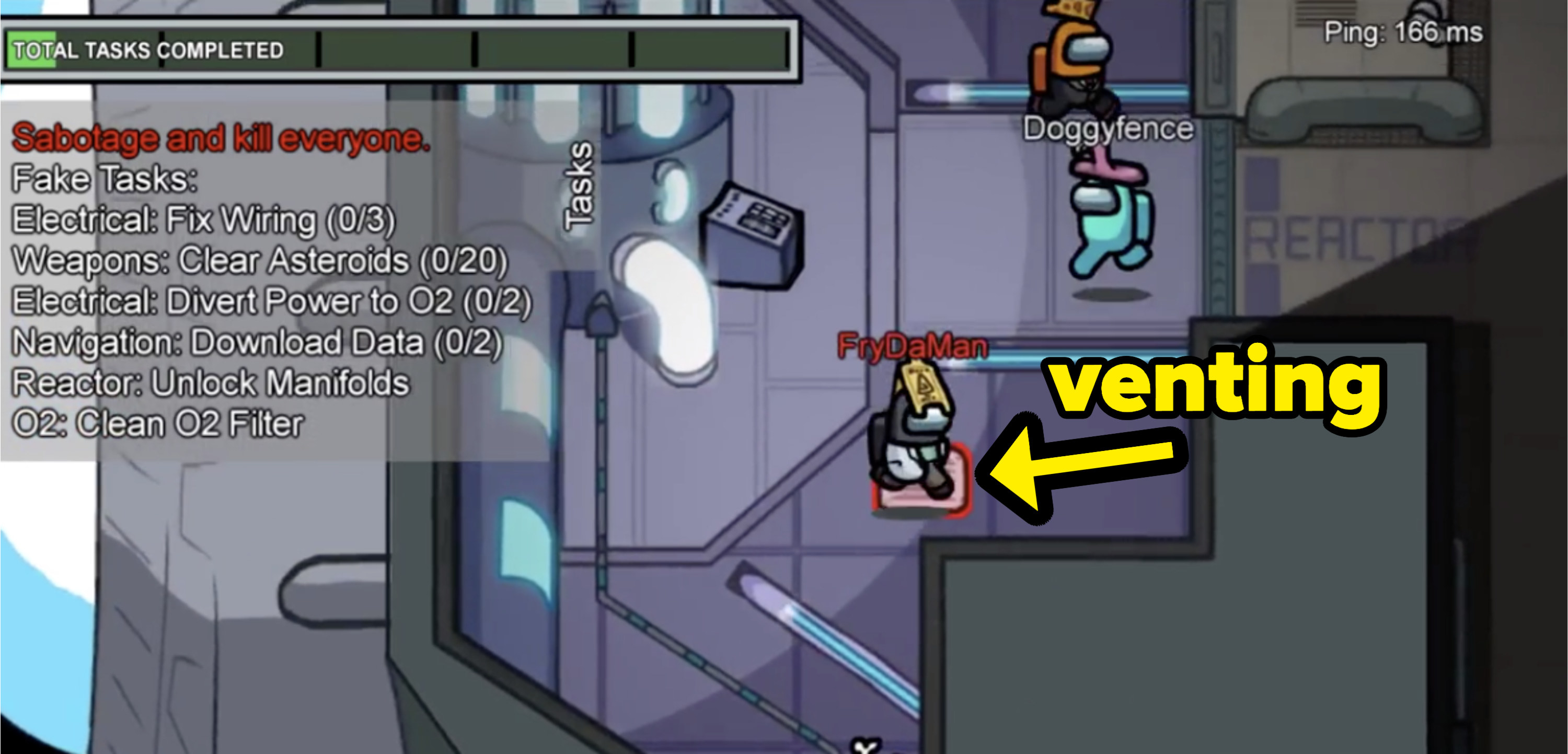 If you suspect an impostor or see proof that someone *is* an impostor (ex: you witness a murder), you can either press a button that reports the murder, or you can call an emergency meeting in the cafeteria if you think someone is "sus."
Once a team meeting is called, everyone discusses in a chatroom forum. You then have a limited amount of time to vote off the impostor. If most of your team votes in majority of someone they suspect is the imposter, they're either revealed as the impostor (if the guess is correct) or booted off the game (if the guess is wrong). And remember — impostors don't want you to guess who they are. They'll try and throw you off their trail.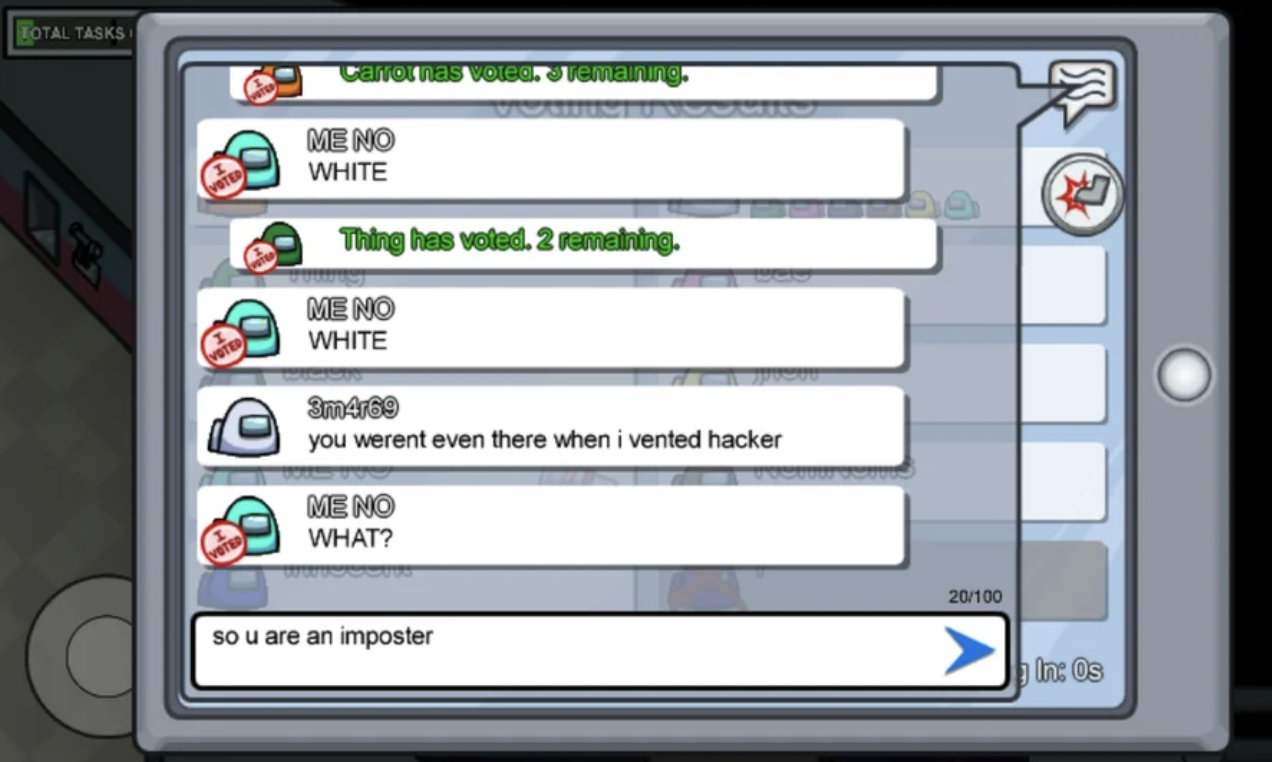 If you're the impostor in a game and get away with killing people without your crew suspecting you, you win! If the rest of the crew figures out who the impostor is, the crew achieves victory and the impostor loses.