1) Tyra nearly quit as host of the show during cycle 8 due to stress.
2) Filming the judging portion from start to finish can take up to six to seven hours for Tyra.
3) The show airs in 150+ countries.
4) It also has 40+ international spinoffs, including Norway, Italy, and Sweden.
5) According to former contestant Renee Bhagwandeen, the application to apply was a solid 10 pages.
6) The week before contestants can live in the house, they must submit to hours upon hours of psychology tests and both psychologist and counselor visits in order to determine what type of personality you have.
7) Cameras filmed the contestants for about 20 to 22 hours a day, according to former production crew members.
8) Judge Nolé Marin said that judges and contestants had minimal interaction outside judging to keep judges and contestants from forming relationships and biases.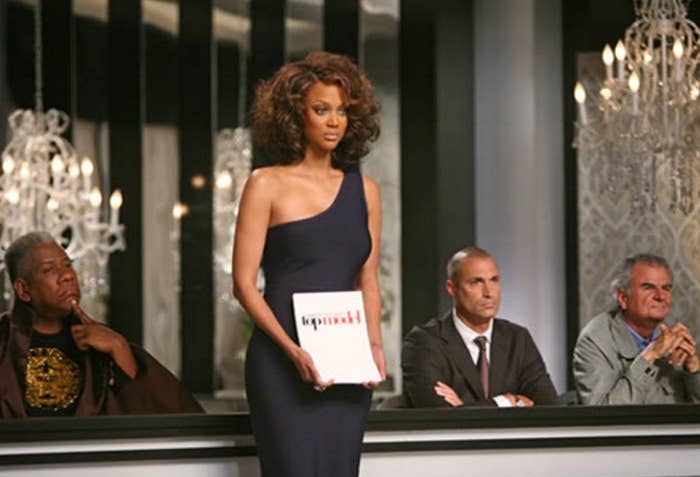 9) Up until cycle 23, you had to be 27 years old or younger to audition for the show.
10) When the show first started, if you were eliminated you would actually leave and go home. But in the social media age, contestants are required to stay in a hotel for the duration of the show.
11) Once living in the house, you are not allowed your cell phone, TV, newspaper, magazines, or anything that can connect you to the world.
12) Because of this, on top of the constant filming, contestants say that it sometimes feels like "they're losing their mind."
13) You are, however, allowed to bring as much clothing, shoes, and jewelry as you'd like. There are no bag limitations.
14) Preston was crowned the winner of cycle 17 originally, but her winning episode never aired and her title was stripped when producers found out she had previously worked as an escort.

15) According to contestant Victoria Marshman, the show deprived the girls from sleep and thus contributed to the reason why emotions were constantly high.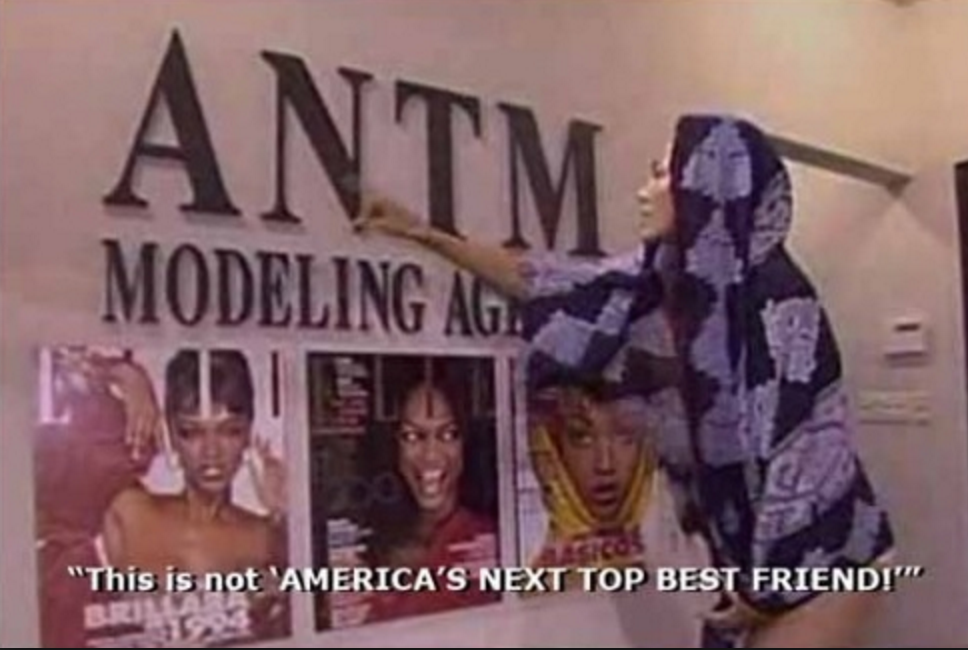 16) Yaya DaCosta of Cycle 3 went on to become an actress who has appeared regularly in shows like Chicago Med and voiced a Simpson's character in 2015.
17) Unlike other reality shows, ANTM is not scripted.
18) Whitney Thompson, winner of Cycle 10 and the show's first plus-size winner, stated contestants were not allowed to leave the apartment unless they were shooting for the show.
19) Contestants who audition for the show are required to wear absolutely no makeup at all.
20) According to Cycle 1 winner Adrianne Curry, despite being a promised a contract with Revlon on the show, Revlon allegedly revealed to her that they never intended to use the winner in ads and instead offered her $15,000 to model makeup to a room of 10 executives. She claims she never saw the money.
21) Victoria Marshman, contestant in Cycle 9, stated the reason why all the girls screamed when Tyra walked into the room was because the producers made them, since they were being too casual about it at first.
22) According to past winner Angelea Preston, contestants are not allowed to speak until the cameras are rolling so that nothing good is missed.
23) Nigel Barker, Jay Manuel, and J. Alexander were let go before the start of the Cycle 19 because ANTM had lost nearly one million viewers between Cycles 17 and 18.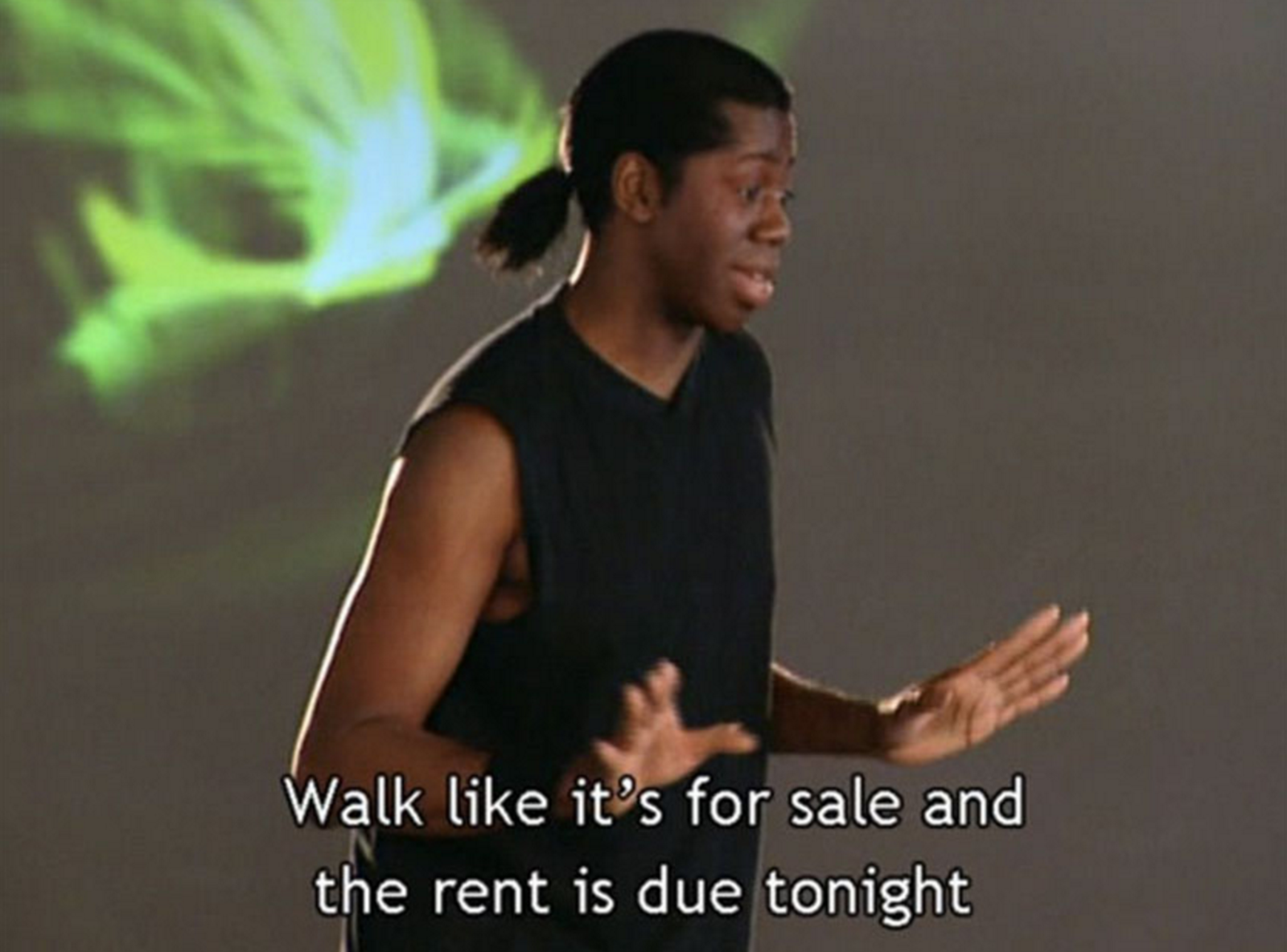 24) Cycle 10 contestants and crew allegedly caused half a million dollars of damage to the apartment they were staying in. They broke a $15,000 chandelier and found ketchup and coffee stains on the apartment's $20,000 drapes, among many other damages.
25) A stampede occurred during auditions in Manhattan due to a smoking car that people believed to be a bomb. Four people got minor injuries during the scuffle and two were taken to a hospital.
26) While it appears that judging goes by quickly, it actually takes about 15-20 minutes per contestant, with even more time added if the contestant speaks back.
27) Tyra says she does not work with any of the winners after their season ends for ethical reasons.
28) Tyra also said the fans of the show played a huge reason in why she returned for Cycle 24 after leaving.