Here's What You Should Know About Amanda Gorman
The 22-year-old poet and activist has two books releasing this year.
Amanda Gorman is a 22-year-old poet and activist who captivated those who tuned into the inauguration of President Joe Biden and Vice President Kamala Harris. She is the first Youth Poet Laureate poet to perform her work at an inauguration, and here's why you should know her.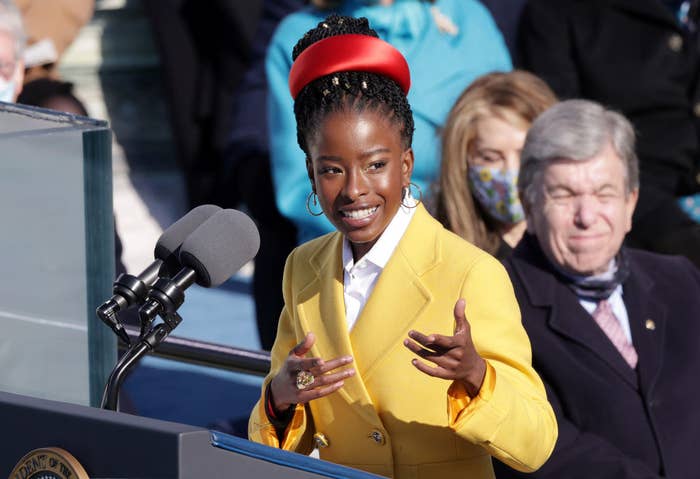 A graduate from Harvard University and now a resident of Los Angeles, Gorman writes poetry that centers around race, feminism, marginalization, and more. Her first poetry book, The One for Whom Food Is Not Enough, was released in 2015. Fittingly, she seems firmly committed to her long-term plan of running for president in 2036.
She also found a commonality with President Biden: overcoming a speech impediment as a child. Speaking on this, Gorman said that by high school, "writing my poems on the page wasn't enough for me. I had to give them breath, and life, I had to perform them as I am. That was the moment that I was able to grow past my speech impediment."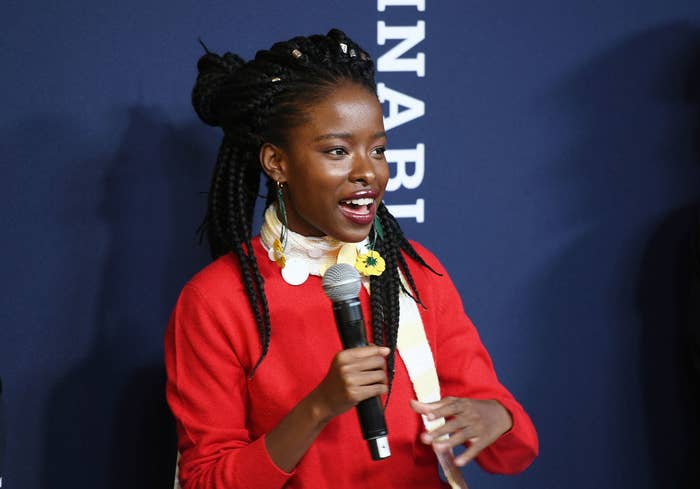 Gorman is releasing not one, but two books in 2021. The first, Change Sings, is a picture book. On Instagram, Gorman said she wrote Change Sings "to remind young readers that they have the power to shape the world." The picture book is illustrated by Loren Long.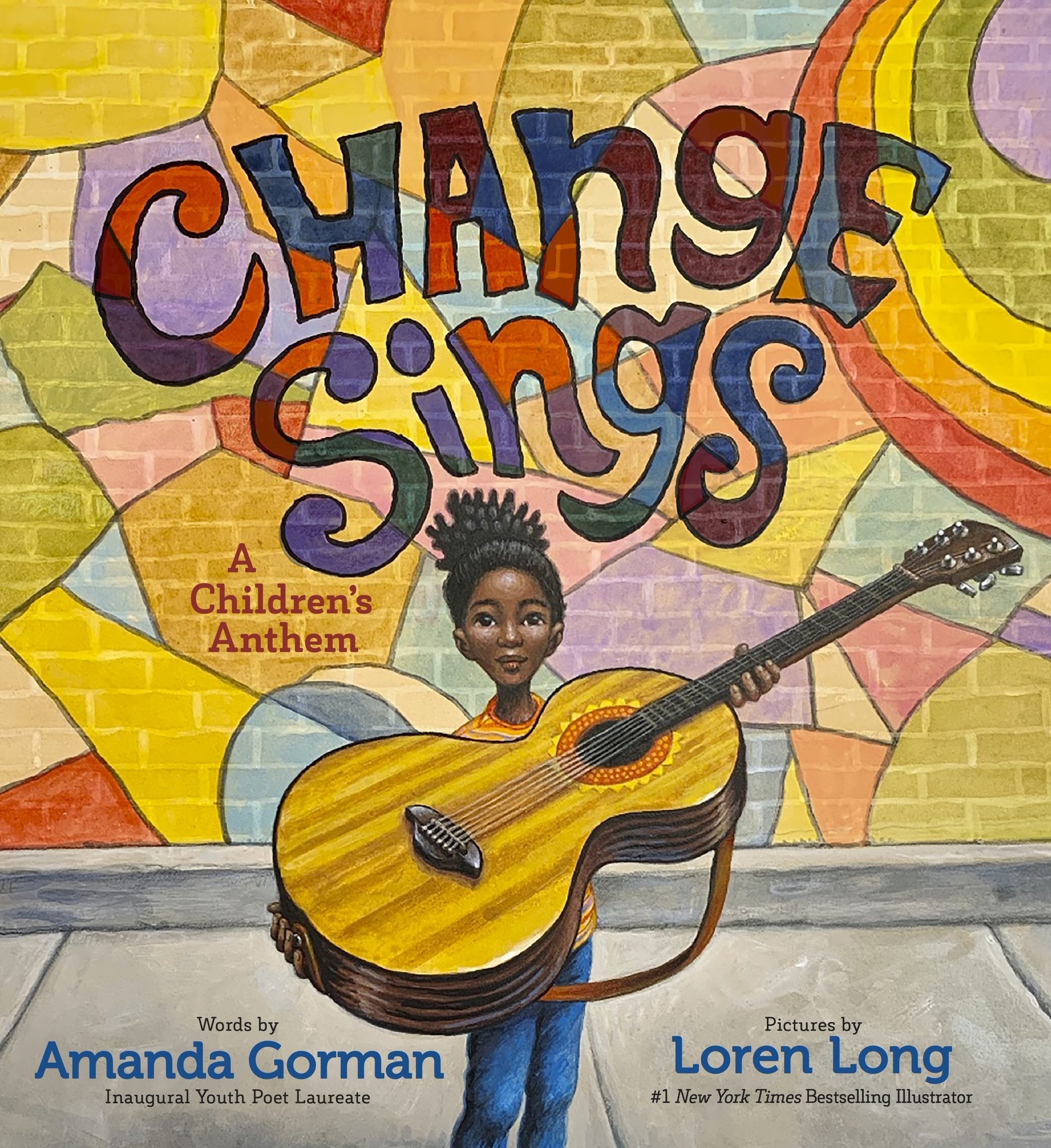 She finished writing her poem, "The Hill We Climb," the day after the attacks on the Capitol on Jan. 6. Upon reflecting on performing at such an important and historical event, she said it was "probably one of the most important things I'll ever do in my career."
Gorman will also release a poetry collection by the same name this year. "The Hill We Climb" will feature the poem read at the inauguration, plus more empowering poems. "My wish is for 'The Hill We Climb' to inspire and uplift readers with its verse at a time when we could all use more poetry in our lives, no matter our age," Gorman said in a statement from her publisher.
Her performance inspired so many who watched earlier today, including Lin-Manuel Miranda!
I think I speak for all of us when I say I can't wait to see more from Amanda in the future!