There's now a bar in London, Alcoholic Architecture, that serves breathable alcohol.
Located in a basement in Borough Market, Alcoholic Architecture allows you to get buzzed by breathing in vaporized alcohol.
With this method, alcohol bypasses your liver and is absorbed into your bloodstream through your lungs and eyes.
The entire process begins by entering "the cloud," which is a room that contains a 1:3 ratio of spirits and mixer. Humidifiers are used to keep the air and alcohol saturated while guests enjoy a good time.
This results in you feelin' your liquor a lot quicker with less calories than liquid consumption.
The bar's co-founders told The Telegraph that this project took roughly five years to complete, after consulting with scientists on potential health and safety issues.
Guests must wear protective ponchos while in the bar in order to keep their skin from absorbing too much booze.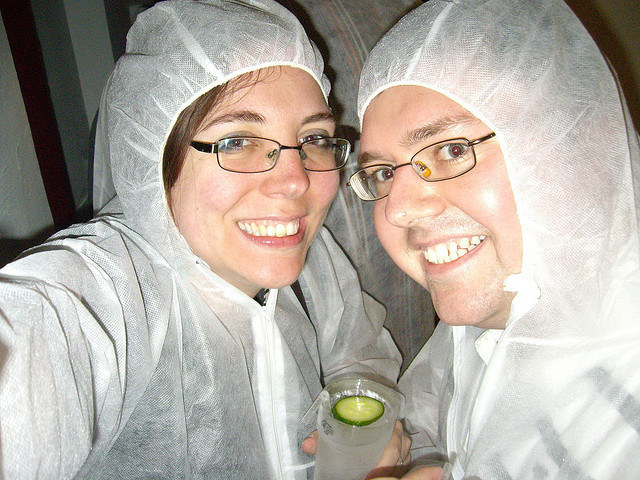 For about 10 pounds (about $15), you can spend 15 minutes in this alcohol chamber. For health reasons, the maximum time you can spend inside is 50 minutes.
You can learn more about Alcoholic Architecture and Bompas & Parr's projects here.