1.
Give your dorm's basic headboard an upgrade WITHOUT breaking your budget by using cardboard, foam, fabric, and a stapler!
2.
Can't nail anything to the walls? Simply organize your room decor on a rollaway cart to spruce up your room while saving space.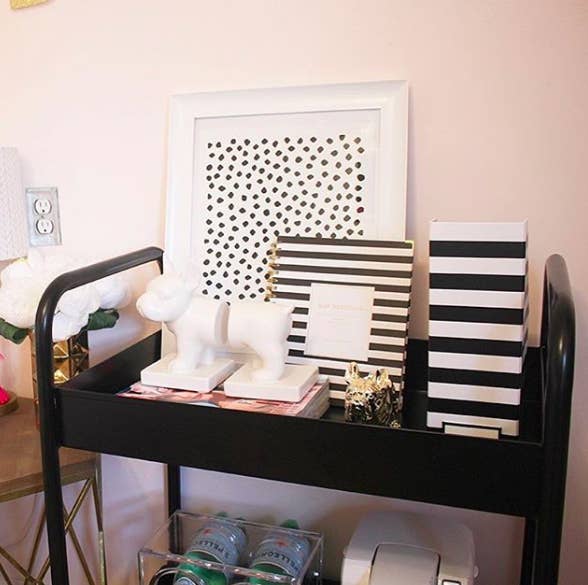 3.
If you're craving a relaxing soak in a tub after a tough exam, shove a kiddie pool at the bottom of your shower and grab a bath bomb.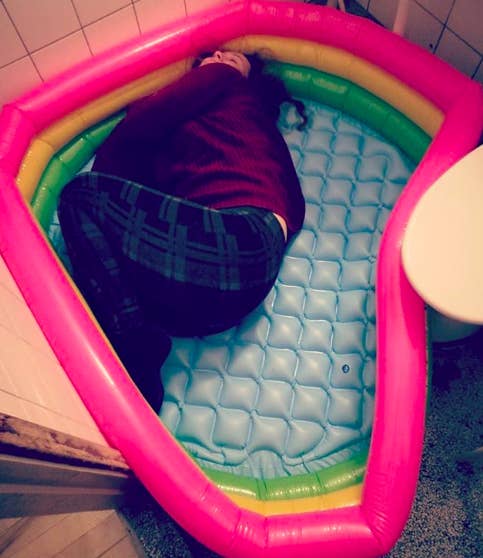 4.
Save counter space by using an over-the-door shoe storage rack for food, school supplies, or bathroom products.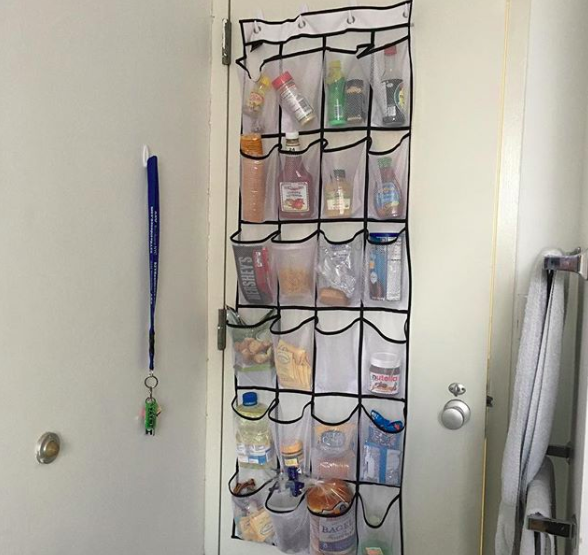 5.
And if you don't have a ton of sink space to share, try using Command hooks and a wire basket.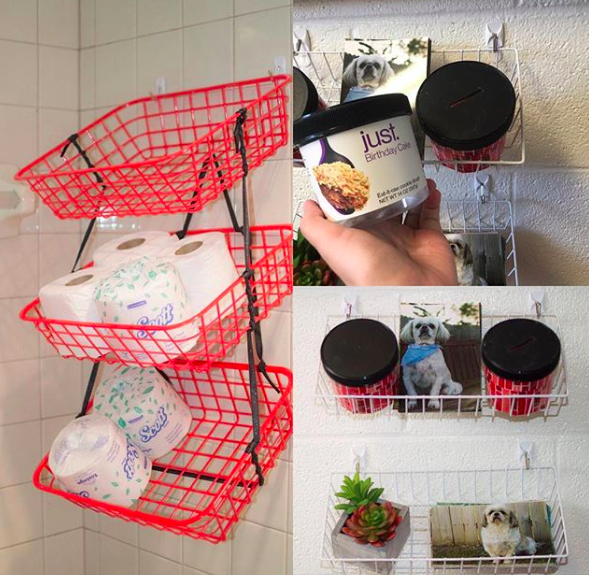 6.
But if what you're trying to store is heavy, use a shower tension rod — it's better than cluttering up the ground with bath products.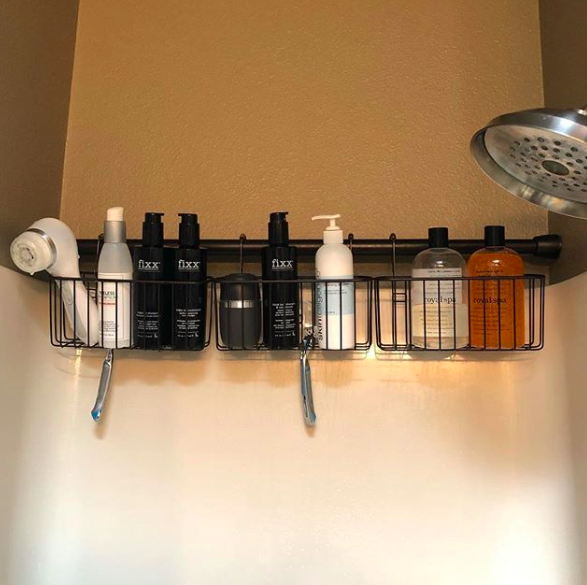 7.
Command hooks also come in handy when decorating your walls WITHOUT causing them damage!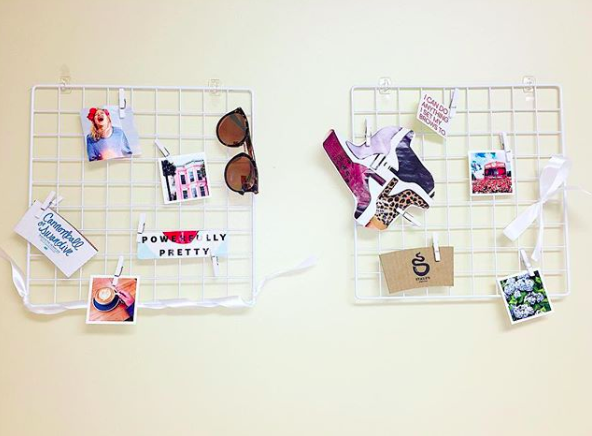 8.
Easily keep your dishes and silverware organized with a mini fridge caddy so that everything you need is in one place.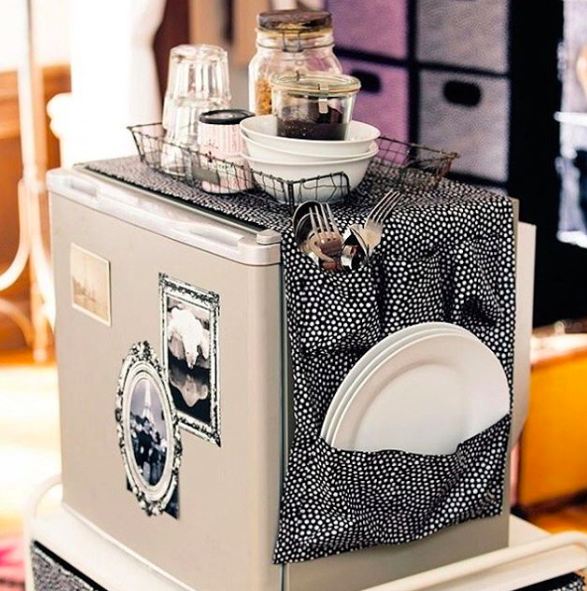 9.
And if you don't have room for a nightstand, this also works for your bed!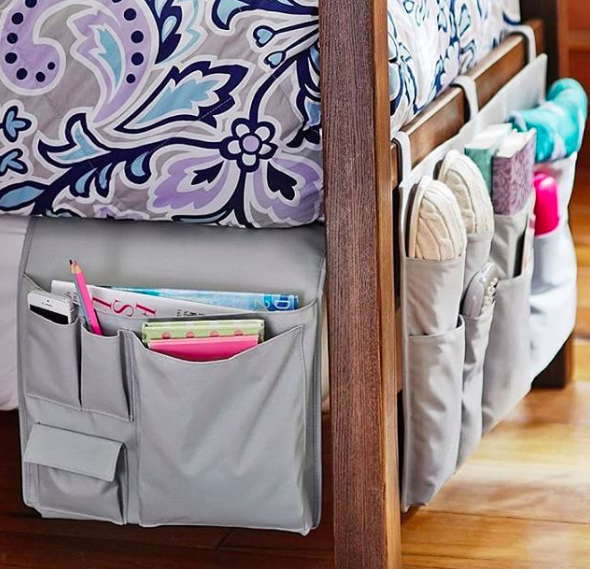 10.
Use a drawer to hide your power strip and keep your electronics charged without wasting desk space.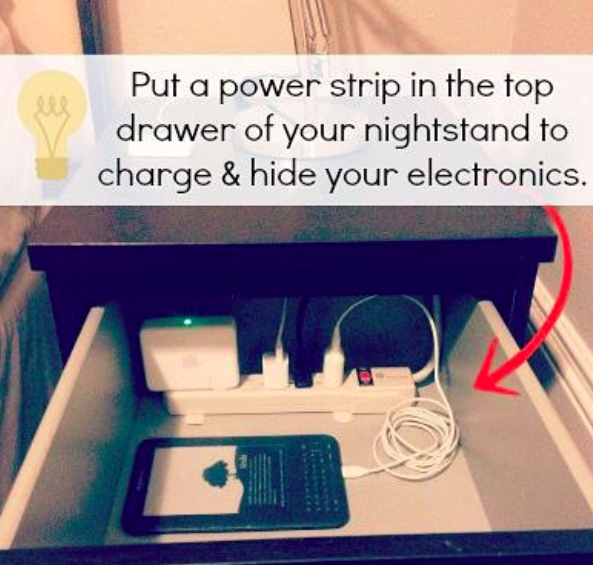 11.
Pretend like you're at a luxury hotel by placing an air freshener clip on your vent to get that tropical Hawaiian breeze 24/7.
12.
Add a little extra flair to your holiday lights by decorating bathroom cups with paper that matches your room colors.
13.
Make your own statement art mobile that'll add some pizzazz to your wall without causing any damage.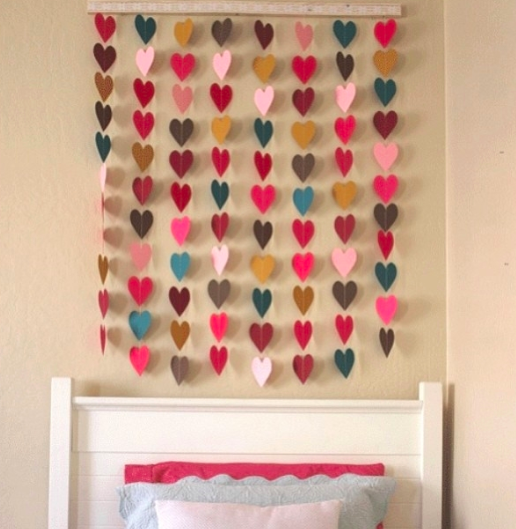 14.
Chill out under your loft bed by attaching a hammock in the space. Plus, it's easily removable if you need the room!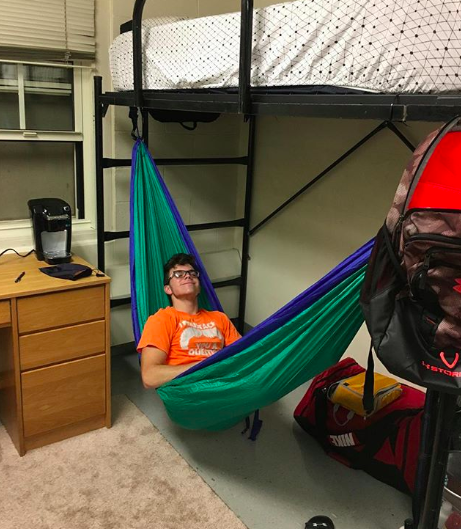 15.
And if you're an introvert, convert your loft space into a cozy reading/study nook complete with canopy sheets for privacy.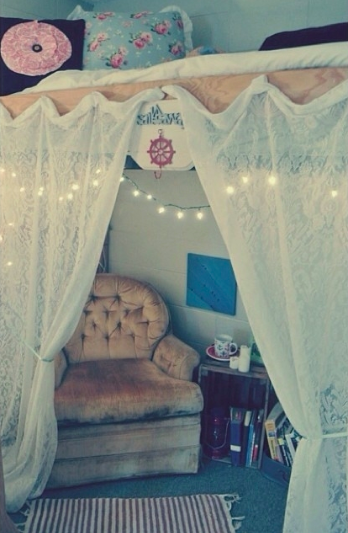 16.
Double up on your hangers by saving your soda tabs in order to create more closet space.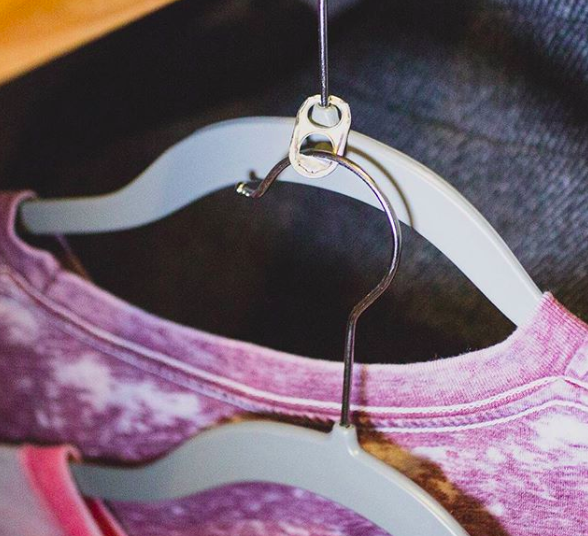 17.
And finally, free up some space on your desk by clipping your iPad to a hanger.